Do you want to improve your sales by applying upselling techniques in your restaurant?
Suggestive selling is one of the best tools that every restaurant has to improve sales, while significantly improving the experience of each diner.
In this article, I'll talk to you about:
How Suggestive Selling Works.
The importance of applying upselling techniques in your restaurant.
The different ways in which you can apply this strategy.
The very important role of waiters when applying it.
How to measure the results of your strategy.
And more.
When you finish reading this article, you will have a solid knowledge of what it is to have a true strategy to sell in your business.
Let's get started!
How Does Suggestive Selling Work?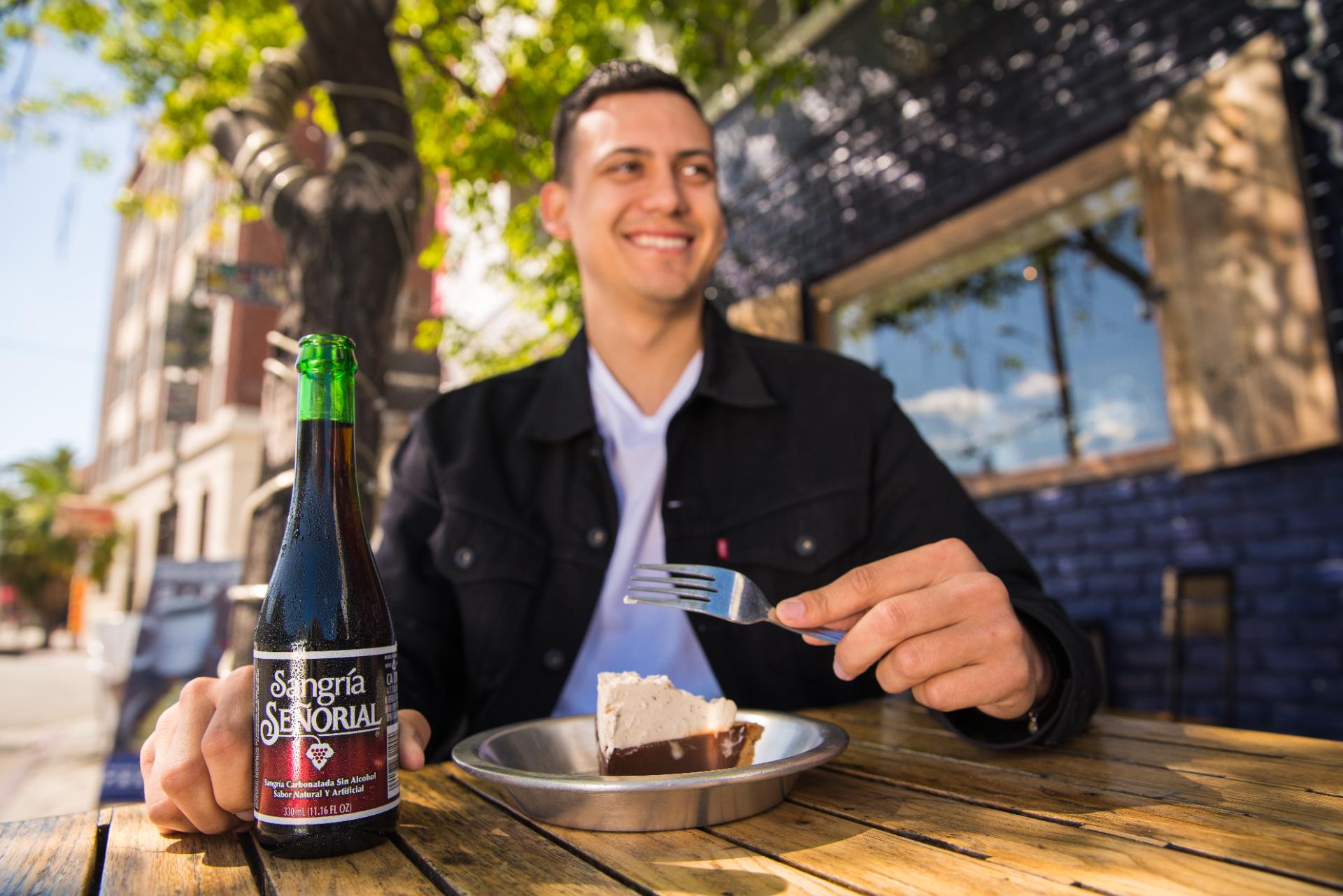 Upselling techniques work in the following way:
Your diners enter the restaurant and are directed to their table.
The waiters introduce themselves, offer their services, and deliver the menu to the diners.
After the menu is delivered, the servers proceed to empathically and persuasively offer some of the most recommended options.
The client may or may not take the suggested options, completing the upselling techniques application process.
The main point of upselling techniques is to suggest, as the name implies, the best options available to customers.
The main purpose is not really to increase the profit of the restaurant but to improve the experience of the diners, and their perception of the service — which of course improves your sales as well.
Importance of Suggestive Selling
Suggestive selling is a technique that allows you to have more control over your restaurant's sales process.
Thus, you can significantly improve different aspects of the sales process:
The way your servers serve diners.
The experience of your diners in your restaurant.
The use of your promotions or menu of the day.
Maximizing the sales of the most profitable dishes in your restaurant.
All of that sounds important, doesn't it? Best of all, you can get it all just by applying a good upselling strategy.
Waiters' Role in Upselling Techniques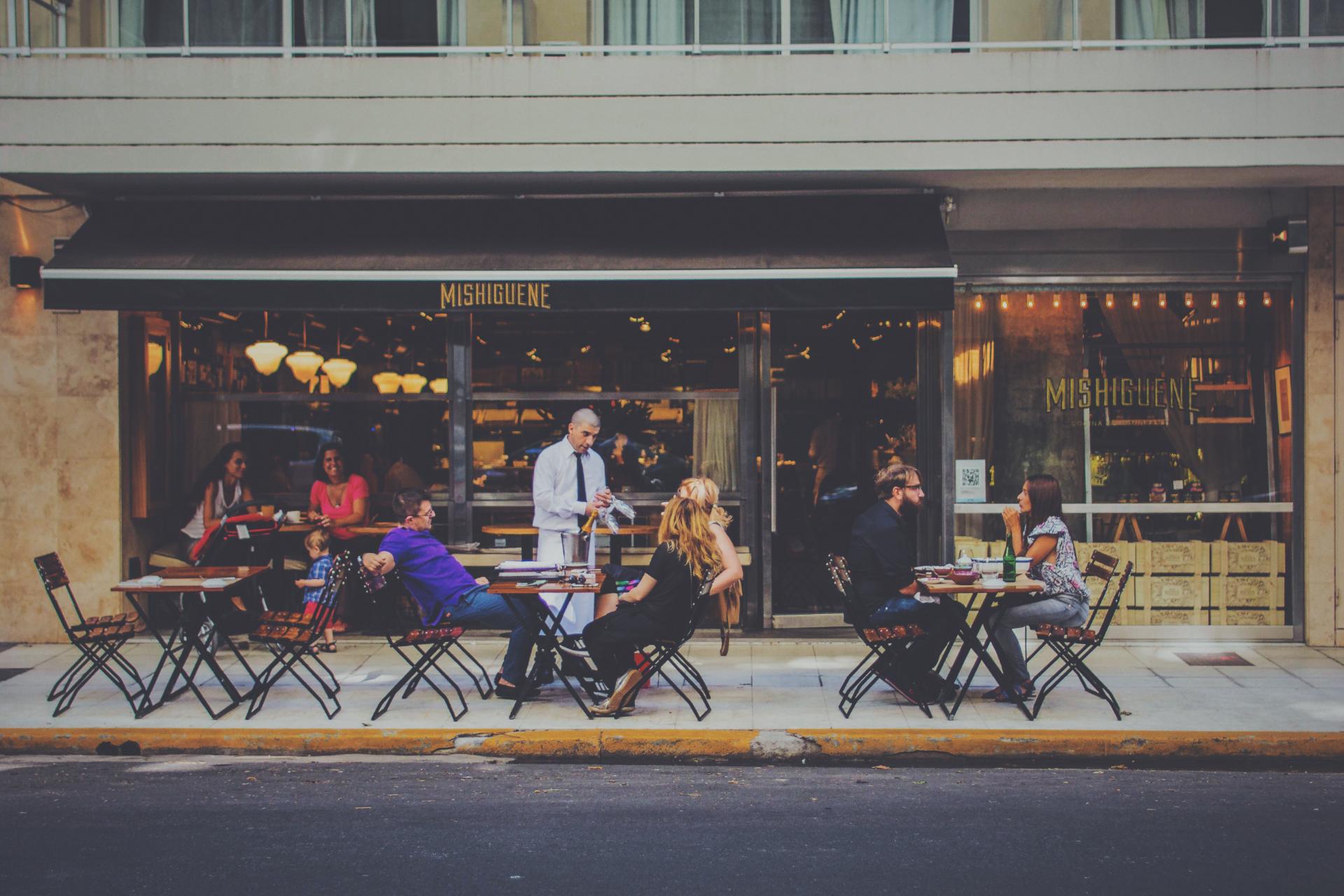 Waiters are very important to any restaurant. However, its strategic use is much more important.
For example, you may have a team of very charismatic servers, but they don't have a sales process in place to improve them.
It is clear that a team of servers that are not trained to follow a sales strategy, regardless of whether suggestive sales are used or not, is a very common mistake that can reduce the team's effectiveness.
Therefore, you must make sure that you give them the true importance they deserve and train them in the use of the most suitable strategies for the service of your restaurant — regardless of their concept.
How to Start Applying Suggestive Sales in Your Restaurant?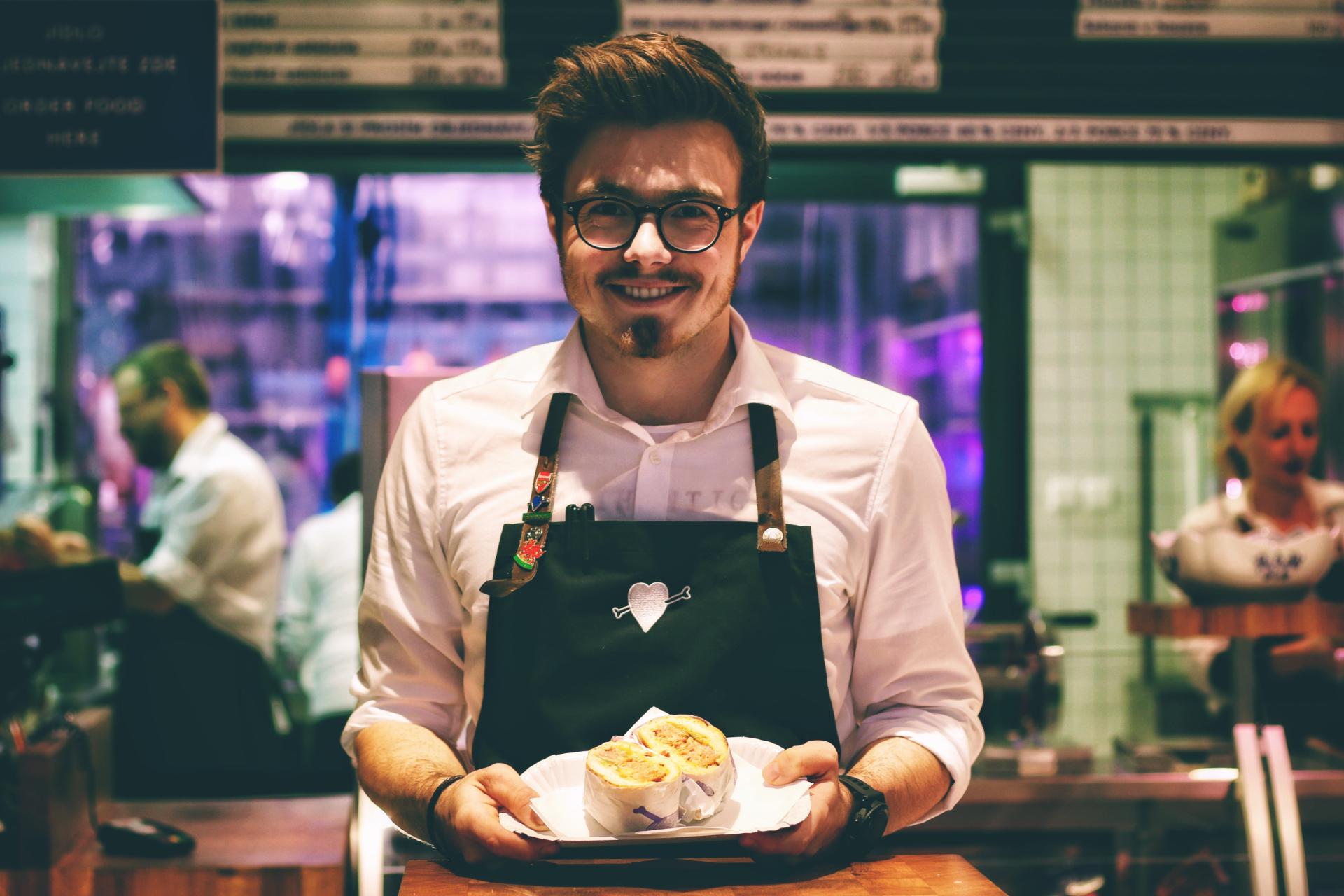 The most important part is the training you give to your servers and the establishment of an induction process for the new members of your team.
This type of process should be part of your restaurant's operations manual since the different sales strategies will be created from it.
There is not one upselling technique that applies to all restaurants. Still, there are a few considerations you need to take into account to create the perfect strategy.
These are some of them:
Personal presentation of the waiters.
Language and intonation of the waiter.
Waiters body language.
Gestural language of the waiters.
Instruct your servers to listen to diners.
Restaurant atmosphere.
And of course, know which products you want to sell more. For example, because they will make a better impression, or because they generate more profit.
Of course, you'll have to ensure you hire good waiters to get these aspects right.
Here are a series of tips that you can use to start applying this strategy in your business.
1. Improve the presentation of your servers
The presentation of your servers is one of the most important aspects that you should take into account.
You must make sure that each of the servers, and, each of the employees who are in contact with the diners, has a good presentation.
You can achieve this by implementing a dress code that dictates the rules that your employees must follow to provide good service.
2. Language and intonation of the waiter
Improving the language used by the employees who are in contact with the diners should be another goal to improve the service of your restaurant.
You must use the appropriate language depending on the type of establishment you have.
For example, if you have a fine dining restaurant, you can't let your servers use colloquial language when talking to diners.
On the other hand, if you have a fast-food restaurant, using very refined language may be a bad idea.
This will depend directly on the type of client with which it interacts since each one is different.
A good way to determine the language to use is to study the segment of customers you want to attract — information that should be part of your restaurant's business plan.
You can also create and train your servers to memorize service scripts, behavior guidelines, and more.
Also, it is a good idea to use proper intonation to speak to diners.
Speak with good pronunciation, with a tone of voice high enough for the diner to hear, but not disturbing the other diners.
3. Waiters' body language
One of the most overlooked details is the importance of body language in sales.
Simple things like:
Good posture when approaching and talking to diners.
Have open arms while serving diners.
And even get closer to the diners to get a little more at their height.
These three simple details can greatly improve the perception that customers have of the service and treatment of your servers — in addition to improving tips.
4. Gestural language of the waiters.
Sign language is also crucial.
How can you improve it?
Encourage your servers to smile naturally and broaden each time they address diners.
In addition, they can use secretive gestures when suggesting to earn the clients' trust.
Also, it's a good idea for them to talk passionately about why every dish they suggest is delicious.
For example, it is not the same as a waiter suggesting a hamburger and that's it.
To say "I suggest the supreme burger, with grilled meat, smoked tomatoes with Himalayan salt and oregano, seasoned arugula, delicious and organic goat cheese, and brioche bread made right here."
5. Instruct your servers to listen to customers
Although suggestive selling is based on suggesting the best dishes to customers, it is based on listening to customers.
You can't make an effective suggestion if you don't know some details of the customer's preferences.
If you insist on doing it that way, your customers may see it as you want to force them to make a decision, which is very counterproductive.
Therefore, you must instruct your waiters to listen to your customers.
In reality, out of 100% of the interaction, the waiter will have to speak 20% of the time.
6. Restaurant environment
You cannot effectively develop a suggestive selling strategy in a restaurant that is noisy and has a lot of activity.
Therefore, you should make sure to maintain an environment with little noise, the right music at an adequate level, and more to improve the experience and communication between diners and waiters.
7. Study what dishes you can suggest to your guests.
It is a common mistake to think that you should simply offer the dishes that generate the most profits.
Instead, you should study the most delicious dishes, the fastest, some special options, such as vegan or vegetarian, and more.
It is a good idea for each of your servers to know the menu of your restaurant in detail so that they can suggest the most suitable dish to the diners.
Service script for Waiters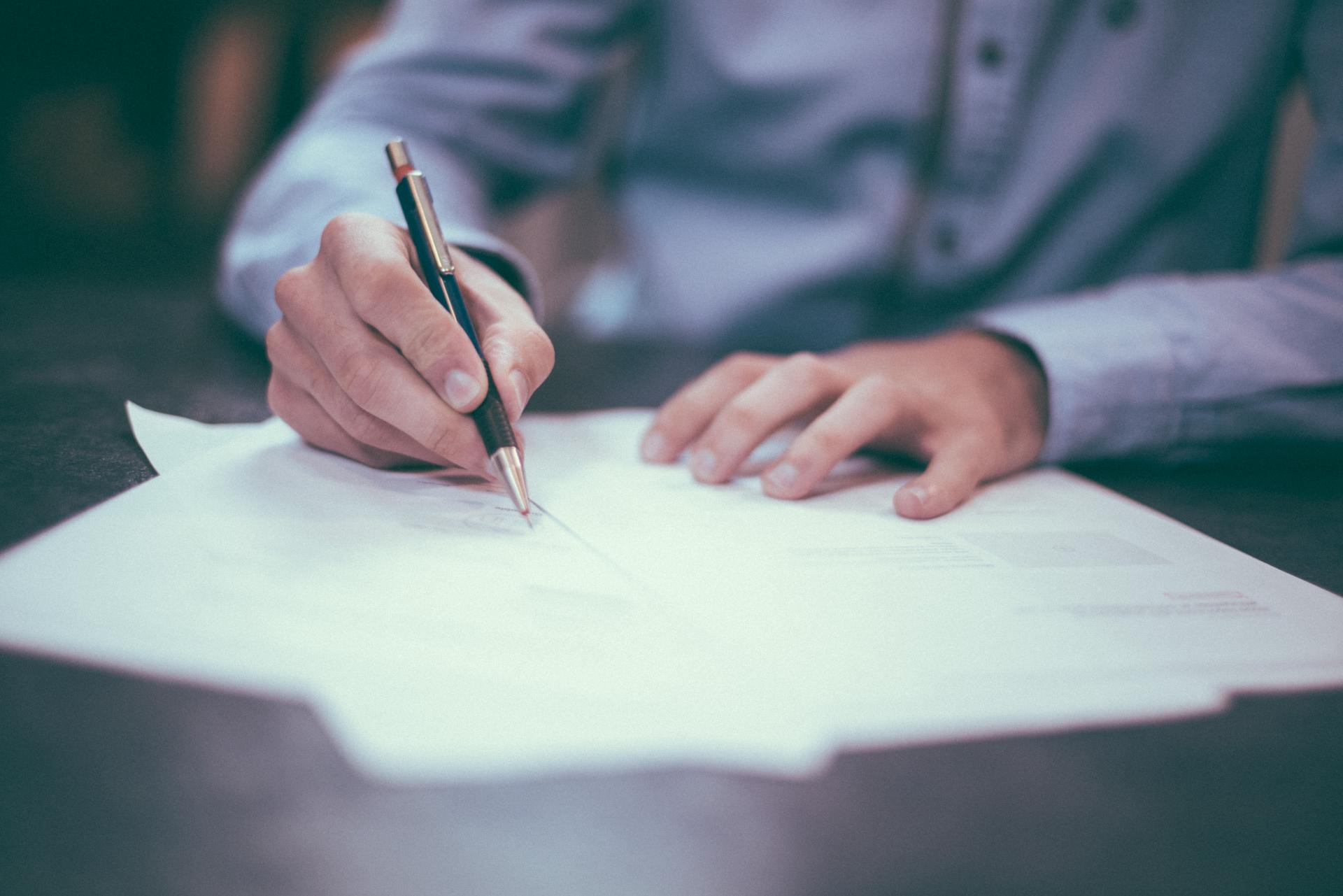 This is a simple script that will help you train your staff. You can alter and improve it however you want so that it is in line with the concept of your restaurant:
"Good morning, my name is __________________, and I will be your server today."
It is a good idea to start the conversation with a common and positive greeting, such as "good morning" or "good morning, the weather is wonderful today, right?" This improves the customer's perception of the waiter's goodwill.
"This is the menu. We have several delicious options for all tastes. Take your time to decide. I'll be back in a minute to take your order. "
It is important to establish that there is no rush, as nothing is more annoying than feeling pressured by a waiter. Especially if it is a family restaurant or with a relaxing atmosphere.
"Hello again. Are you ready to order? I recommend _________, it is a delicious dish made with _________, _________, and __________. Also, today we have a promotion of _________. "
This last part of the script is vital, since it is the moment when the suggestive selling is applied.
Also, depending on the customer's response, the waiter can continue to subtly suggest new dishes appropriate to the customer's response.
For example, if the customer responds "Thank you, but today I want to try something with fish."
An appropriate response would be: "Very good, in that case I recommend that you try _______. It's a _________ dish, with ________ and a delicious touch of _______. It's also especially good if it is accompanied with ________ ".
After that, and the response of the diner, the waiter should not leave without asking if someone at the table is allergic to any food.
This is a detail that greatly improves the perception and safety of the service.
It is important that the same script is not applied to each client, especially if it is a client who has already visited the restaurant or visits it constantly.
It's a good idea to ask new customers their names, preferences, and more, and, if possible, have the server remember those details the next time the diner visits the restaurant.
Customers definitely appreciate being offered personalized service based on their preferences!
How to Measure the Results of This Strategy?
To measure the results of your strategy, you must have data about the sales of certain dishes, the general sales of your restaurant, and even the performance of each waiter.
For example, knowing how many hamburgers you sell per month with an average calculated with the values of 4 months.
After the first month of implementing the strategy, compare the sales averages.
After the fourth month, measure the results again.
If your sales improved, you will have to stick with the strategy. If not, you should improve it, since in general, it is not a good idea to operate without one.
Then, apply the same strategy to know the results of your general sales.
And finally, you can use the average of the sales generated by each waiter, to know which of them is performing better after applying the strategy.
How can you know which server sells the most?
You can easily do it with Waiterio's POS software!
Improve the Service of Your Restaurant with Upselling Techniques
Improving the service of your restaurant with more attentive waiters, who use the right techniques, look good, speak well, and meet the needs of your customers will always improve sales.
Therefore, applying this strategy is not an option that you should rule out, regardless of the type of restaurant you have.
Do you want to apply this strategy in your restaurant?
Start now!