Google the term "POS systems" and you'll get a confusing number of options. The available POS systems include systems with hundreds of capabilities that include taking multiple kinds of payments, tracking inventory, integrating with ERP software to take online payments and other features such as table management and CRM integration to send marketing messages based on ordering habits. Unfortunately, you have to pay for advanced systems and possibly invest in expensive hardware to get these benefits. Some systems are tremendously complex and require special monitors with color-coded buttons Frankly, small restaurants can benefit from a simple system that can be accessed by phones or tablets. The rates are lower, and these systems are easy to modify, update.
Some systems can be leased; other are bought. You should consider your cash flow for the first couple of years when starting a business or choosing your first POS system.
However, franchise restaurants are forced to accept approved vendors for POS systems. These can generate extra operating expenses for franchise operations and should be taken into account when choosing between an independent restaurant and a franchise.
Costs of POS Systems
There are many POS options available including more affordable systems than were available in the past. One article summarized the average costs depend on the features you need such as mobile payment processing. The costs of this sort of processing run on the high side - from 1.75% to 2.75%. Some processors charge flat rates in addition to a lower percentage of the purchase amount. Fees typically include a monthly service charge, lease fees, flat rates per transaction and percentages of the total purchase amount.
If you need hardware, such as cash registers, monitors, printers and mobile input stations, the costs of hardware can be thousands of dollars. You will need to buy or lease the equipment depending on your financial profile. Some restaurants are trying to cope with the high costs of credit processing by lobbying for action in their tax jurisdictions that would allow them to pass on credit card costs to their customers. In the United States, 40 states will soon allow this incentive, which makes adopting a POS system even more appealing.
In fact, about 92% of restaurants take credit and debit cards, so restaurant dining is becoming an increasingly cashless experience. About 81% of the money spent at American full-service restaurants was paid by debit, credit or prepaid cards. Some restaurants would prefer that cash payments be eliminated. Many restaurants find that maintaining a separate system for cash payments, tracking cash, keeping money in the register for change and making daily trips to the bank are burdensome when cash only accounts for 10% to 20% of their receipts.
My Personal Observations About POS Systems
When I bought my restaurant in the early years of computer technology, credit cards were popular but not crucial. I operated in a downtown farmer's market, and most people had cash to spend. My regulars were office workers, and most of them could easily pay by check. I received few chargebacks due to insufficient funds, so I was able to avoid the costs of credit processing.
Even then, however, I'm sure I lost business because I didn't accept credit cards. In particular, I lost out on big orders from groups, bookings for business meetings and tourists who used credit cards exclusively. Credit card use has grown since 2004, my last year in business, and restaurants offer more services such as catering, delivery, special events and branded merchandise. Accepting credit cards is just essential for today's restaurants if they hope to remain competitive with other eateries. Even food trucks benefit by accepting credit and debit cards.
The Problem of Choosing the Right POS System
There's also training required for staff members to operate a POS system. The more complex the system, the more training is required. That can be difficult for a small operation that employees minimum-wage earners. That's why choosing a simple, intuitive system makes sense for most startup operations and restaurant choosing their first POS system. As your business grows, you can always migrate to a more complex system.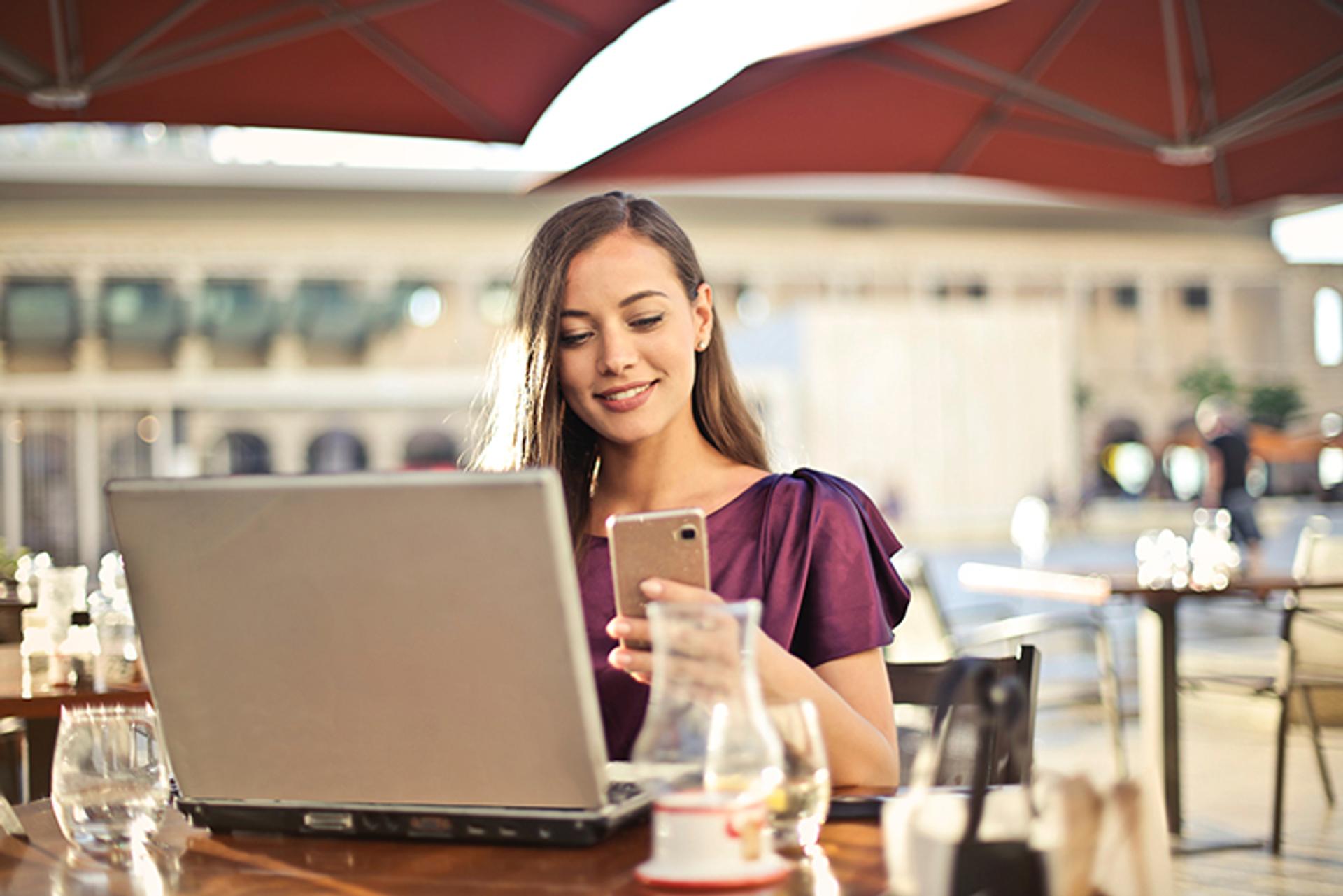 Why Waiterio Is an Ideal Startup POS System
Your staff can learn the Waiterio POS system quickly, change prices and add new menu items at one of the most affordable rates in the industry. Servers can take orders on their mobile phones - which lowers the costs of hardware - and really small operations can even get a free plan that allows up to 100 orders per month. There are plans that require no long-term commitments, so you can operate a seasonal business and unsubscribe when the season ends.
Subscriptions are charged once per month on the same day. The plans vary based on the currency and location of your restaurant. Plans include POS systems for the United States, United Kingdom, Europe and other locations in more than 70 countries. Download are available for Windows, Mac OS X, Android and iOS systems. If you plan to use phones for servers to take orders, you will need to connect the phones to a server to transmit orders to a thermal printer to send copies of an order to different stations in the kitchen or bar.
Features of the Waiterio system include:
Print Invoices

You can print invoices with connected thermal printers or shared inkjet printers on Google Cloud Print.

Review Reports

You can review your most popular items and use that information managing your inventory, menu engineering and other strategies to increase gross sales.

Table Management

You can customize your seating arrangements with the convenient template and use it to manage your tables more effectively, hold tables for reservations and speed table turnover. As soon as a server takes an order, it's can be sent to the kitchen and bar. Servers can take payments at the table, so turnover is faster.

Ease of Use

Minimal training is needed to get your system up and running. Although you can only read orders when offline, the orders can be processed later during service interruptions.

Support for Multiple Languages

Support for global languages include English, Arabic, French, Spanish, German, Italian, Russian, Polish, Portuguese, Norwegian Bokmal, Chinese, Greek, Japanese, Vietnamese, Turkish, Korean, Swedish, Czech, Hebrew, Hungarian, Indonesian, Catalan, Danish, Dutch, Finnish, Romanian, Croatian, Thai, Slovak, Malay and Ukrainian.

Lifetime License Available

A lifetime license is available in Waiterio's Extra Large plan for restaurants. For example, a license that would normally costs $159 USD per year would cost 10 times the rates, or $1,590 for a lifetime license. These must be paid through Paypal, but the plan allows you to accept Paypal transfers at your restaurant.
Waiterio recommends that subscribers get a fast DSL connection with a good Wifi router to solve any connection problems. Another strong solution is 3G/4G wireless with a sim card for each connected device and shared through a Wi-Fi router.
Getting credit and debit card processing capabilities will even the playing field regardless whether you have all the bells and whistles - and accompanying problems and expense - of a more advanced POS system. It would certainly have solved my problems when I operated a restaurant that didn't accept credit cards.