You don't know what furniture you need for your restaurant?
Do you want to choose the best restaurant furniture?
Furniture is an important part of any business that receives clients on its premises. Restaurants fall into that category, so offering comfort to your guests is vital.
In this article I will talk to you about:
The importance of having the correct furniture in your restaurant.
The different types of restaurant furniture that you can use.
And I will give you a few tips so that you can choose the best furniture for your business.
If you have a restaurant and you receive constant complaints about the discomfort of your furniture, this is the article for you. Also, if you don't know how to equip your business, this quick guide will be very useful.
Let's get started!
Importance of Having Good Furniture in Your Restaurant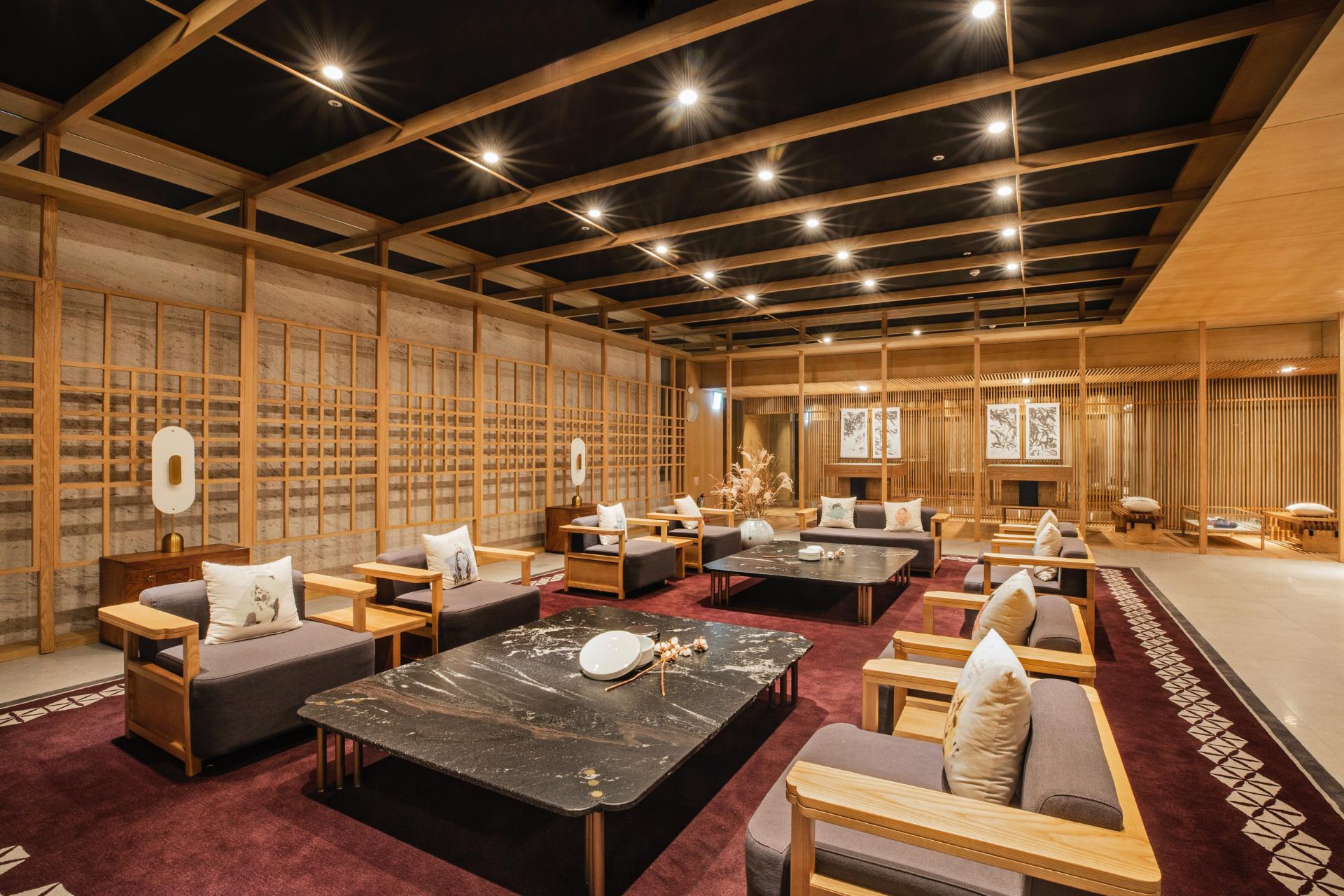 Running a restaurant requires you to make many decisions. From personnel management to the necessary equipment to operate your restaurant, your journey as a restaurant owner will be full of decisions from the beginning.
For that reason, many details can go unnoticed. One of those details is getting the right furniture for your restaurant.
Buying the correct furniture for your restaurant's dining room is vital to keep diners comfortable at all times.
A restaurant with small, uncomfortable, or cheap chairs, can cause a lot of problems in your service.
For example, they can cause accidents, such as breaking under a diner who will probably not return, along with those who witnessed the accident.
They can also keep customers from simply not coming back because they don't feel comfortable enough in your restaurant, or because they won't fit in the chairs.
The tables are also crucial.
If a restaurant has tables with a small area surrounded by four chairs, a group of four will be uncomfortable.
This also happens with tables that are light and flimsy — they will not give customers security.
On the other hand, very large and heavy tables can cause problems, for example, if a group is very large and they want to put their tables together.
This will make your servers work double, which can also cause workplace accidents that I'm sure you don't want to deal with.
Having the right furniture for your diners can make a big difference in your service — after all, to run a restaurant, you have to pay close attention to detail.
The good news is that there are different types of furniture that you can buy, beyond the chairs and tables used for the service.
Types of Restaurant Furniture
There are many types of furniture that you can use in a restaurant. In fact, you can use any type, which makes the task of choosing furniture much more difficult.
Next, I will talk about the most common types of furniture that you can find in a restaurant, and that you should have in yours.
1. Chairs for the Service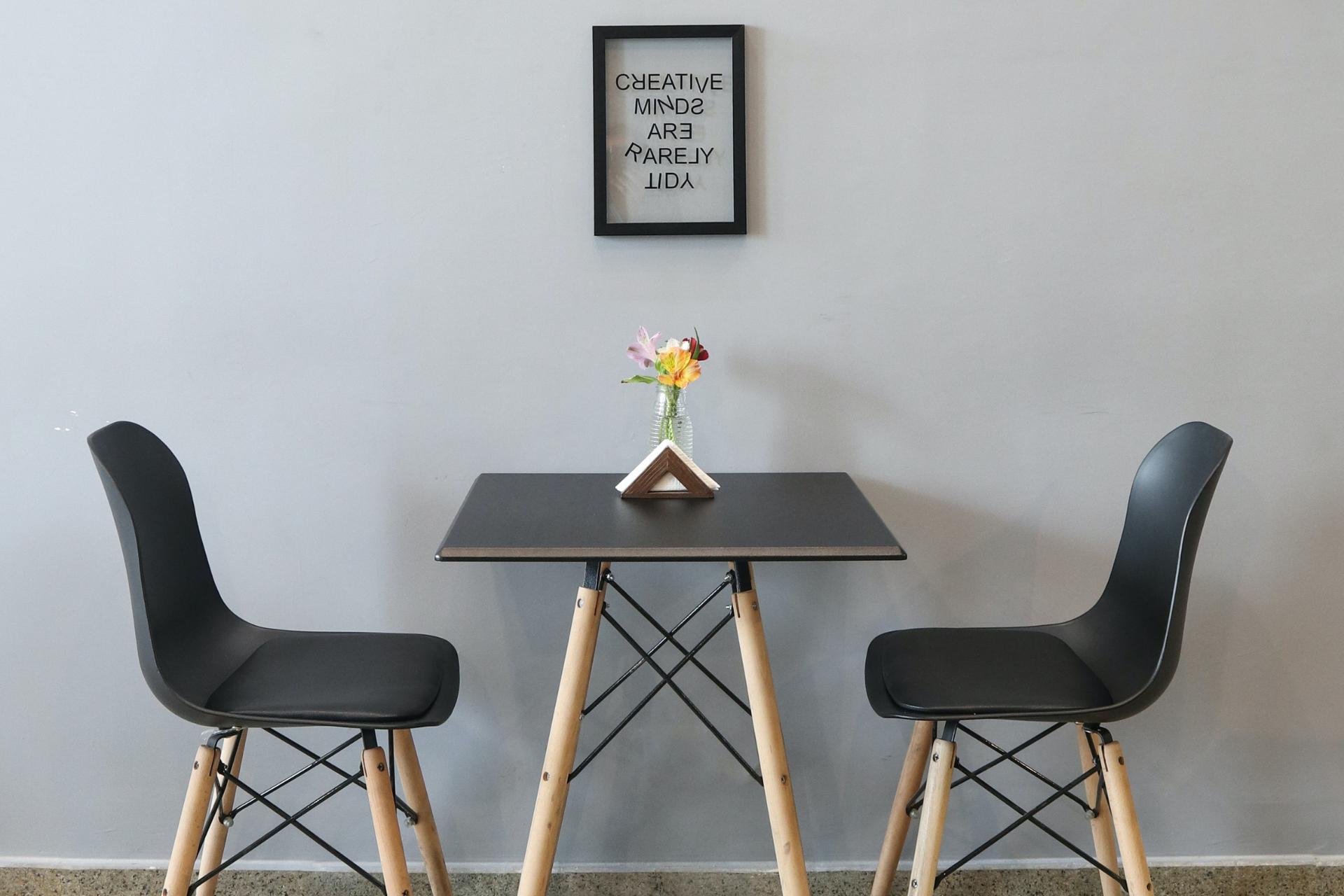 These are the chairs where diners will sit and enjoy their dishes.
These are generally comfortable, have a backrest, and are tall enough to match the table.
They usually match the table in some way. For example, it's not common to see glass tables with plastic chairs — and it's not a good idea to use mixes like that either.
In addition, these are chairs of sufficient size to be comfortable for most of the diners.
2. Tables for the Service
The service tables are where your diners' food will be served. These tables can be of different sizes, shapes, and materials — again, it is recommended that they match the chairs.
Depending on the type of restaurant you have, you can use tables of different sizes and materials.
The most common shapes are square, circular, and rectangular, although many restaurants simply use square tables to form longer tables for groups of people.
3. Rectangular Tables for the Buffet
Rectangular buffet tables are longer than they are wide to accommodate multiple trays of food for people to serve themselves.
These types of tables must be sturdy and must have more than four legs to support the weight evenly across the entire table.
Some of them have different compartments to accommodate ice trays, hot trays, coolers, and more.
4. High Benches for the Bar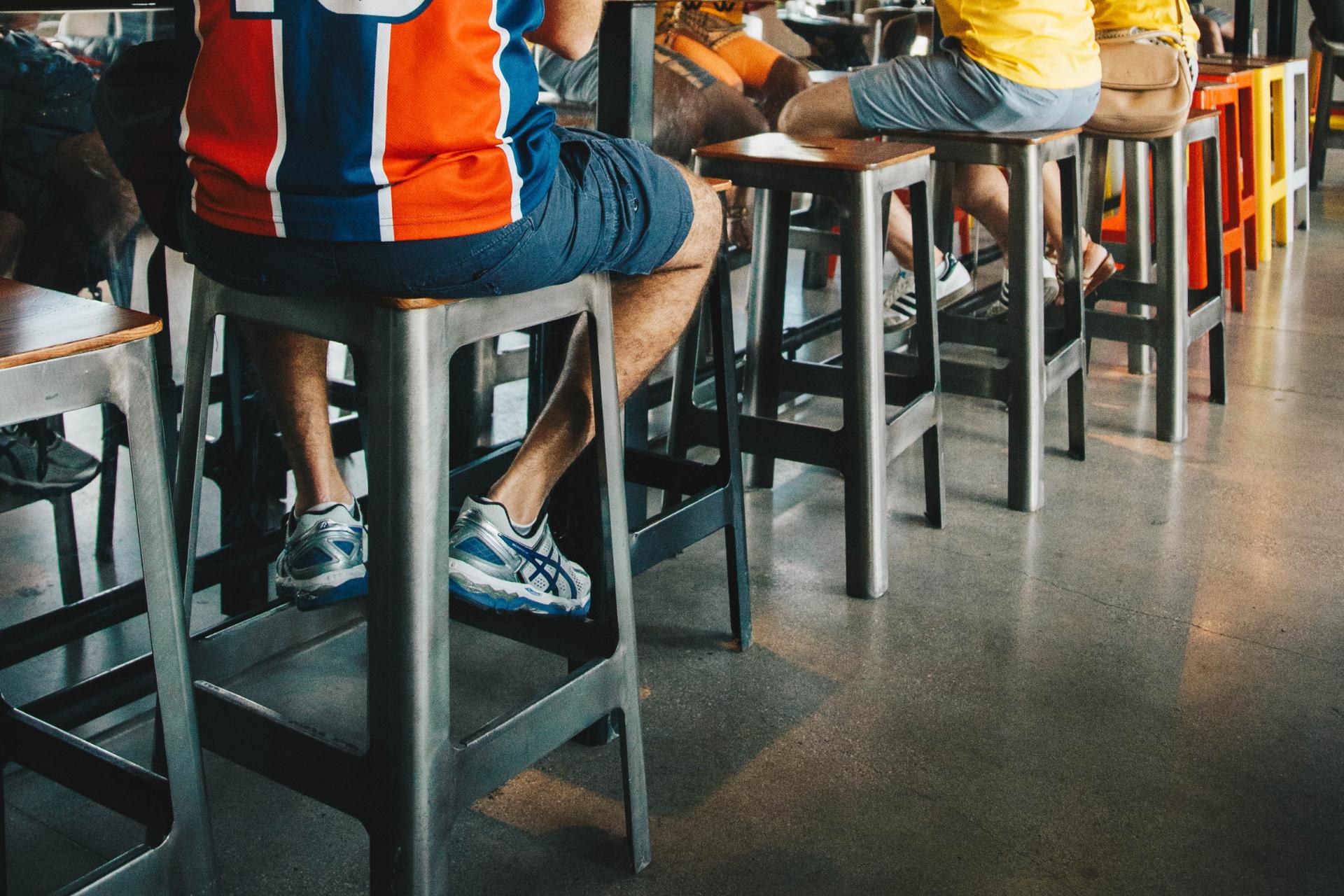 High benches are used in most bars to accommodate customers.
The most used are the circular benches, but there are many designs that you can use.
For example, rotating, fixed, three or four-legged benches, and more.
There are even benches with a small backrest that provides better lumbar support and balance, which is great if there's alcohol in the mix.
If your bar area functions as a waiting area, it is a very good idea to invest in benches with an ergonomic design that makes waiting more comfortable.
5. Individual and Multiple Armchairs
Armchairs are the type of furniture that offers the greatest comfort to your guests. They can be individual or multiple to host several clients at the same time.
These are the best types of furniture to place in the waiting area if you have one.
This will distract diners from the fact that they have to wait for a table to be released and will make the wait more enjoyable.
If your restaurant is quite famous, it is a good idea to have this type of furniture, along with coffee tables, access to sockets for chargers, and more to make the customer feel comfortable.
6. Custom Furniture
Custom furniture is the one that is made with the specifications you want. They can be any type of furniture, with different design elements that make them original or eye-catching.
For example, armchairs with specific shapes, tables with novel designs, or stools with unusual materials.
The main advantage of this type of furniture is that it adapts better to the style and concept of your restaurant.
On the other hand, it is possible that the most complicated or bulky designs are uncomfortable or very unusual for your diners, which is definitely a negative for your restaurant.
7. Outdoor Furniture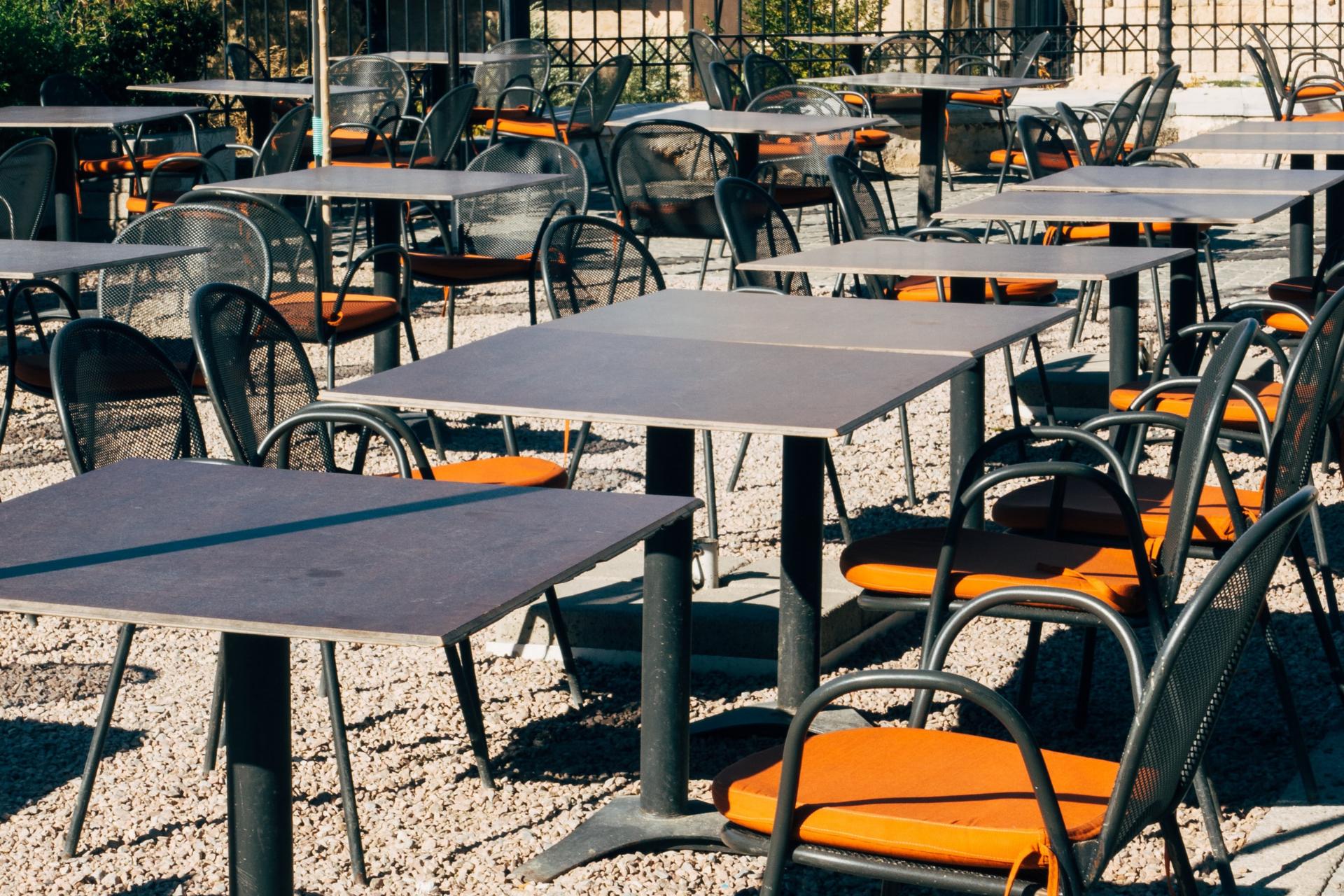 If your restaurant has a terrace, it is a good idea to use outdoor furniture instead of common furniture. They are more resistant to the elements, so you can leave them outside without worrying about damage.
These types of furniture should be comfortable, even more durable than ordinary furniture, and it is a good idea to keep them light, especially if you have to take them out and put them in every day.
A smart alternative is to create chairs and furniture anchored to the floor that you can leave out, however, they are not recommended for every restaurant.
For example, if it is a prestigious restaurant with a good view, it is not a good idea to use outdoor furniture — you should use common furniture and protect it in the best possible way.
Also remember that you must protect this furniture from the sun, and also to prevent customers from being burned when sitting if the furniture is uncovered. A large umbrella will do!
How to Choose the Best Furniture for Your Restaurant?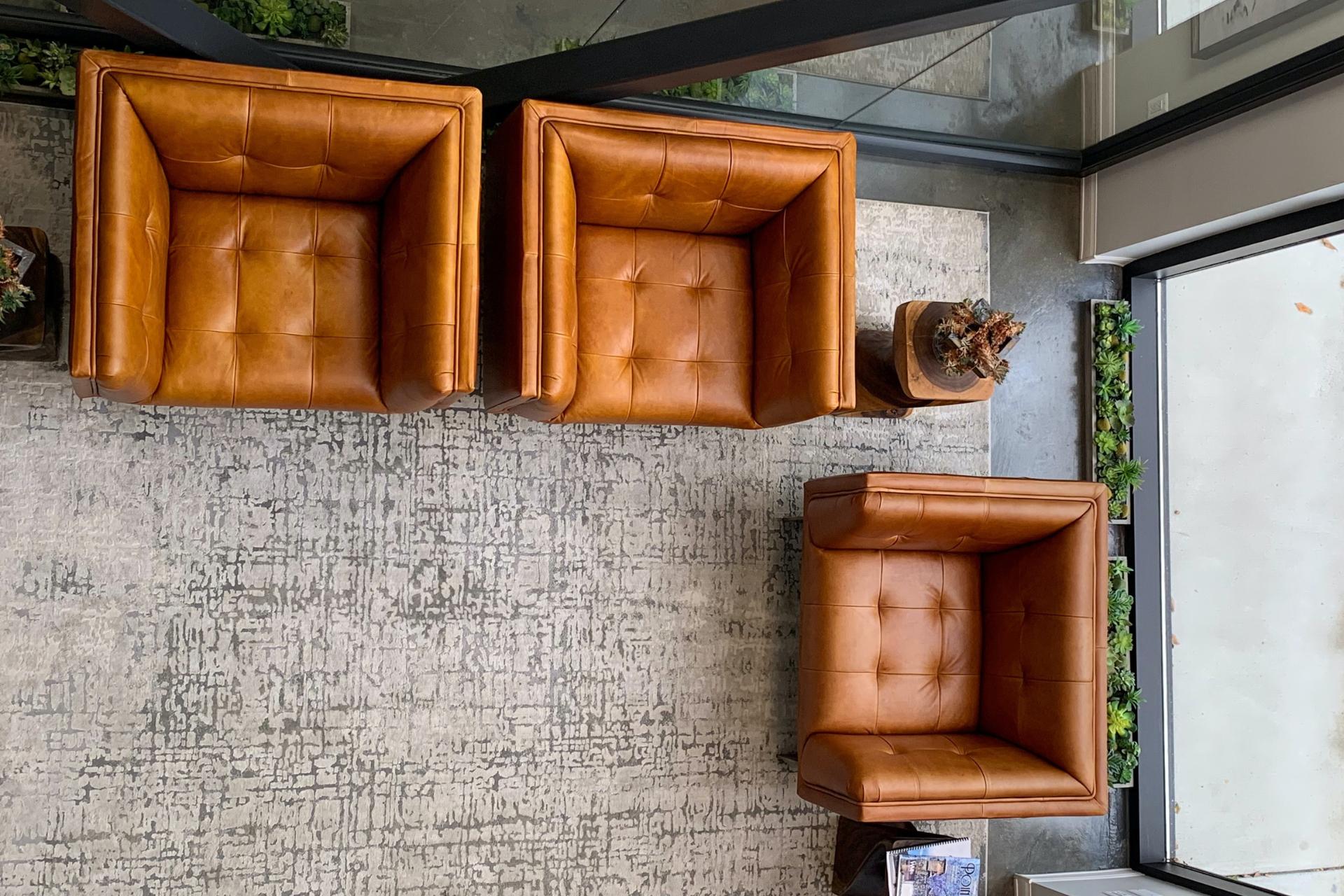 Choosing the right furniture for your restaurant is a matter of study. You must know exactly what your target audience and buyer persona are looking for.
For example, if your target audience is people between the ages of 18 and 30, it's a good idea to use eye-catching, innovative furniture that sacrifices a bit of comfort — but not too much.
But if your target audience is people over 40, it is better to use comfortable furniture that emphasizes simplicity and is ergonomic.
This is applicable to every aspect of the furniture, such as the materials.
For example, real leather and ebony wood furniture is not the best type of furniture for a family restaurant or for children.
Nor can you use plastic furniture in a fine dining restaurant with elite customers.
You must make sure that each piece of furniture in your restaurant offers an experience that is on level with its concept and target audience.
Other aspects that you should consider is that the furniture should always be:
High quality.
Long-lasting
Lightweight — it should at least be easy to move.
They must have a size that suits your clients, whether they are 5ft or 6.5ft.
This will help you keep your clients comfortable and feeling safe.
How Much Furniture Should You Buy?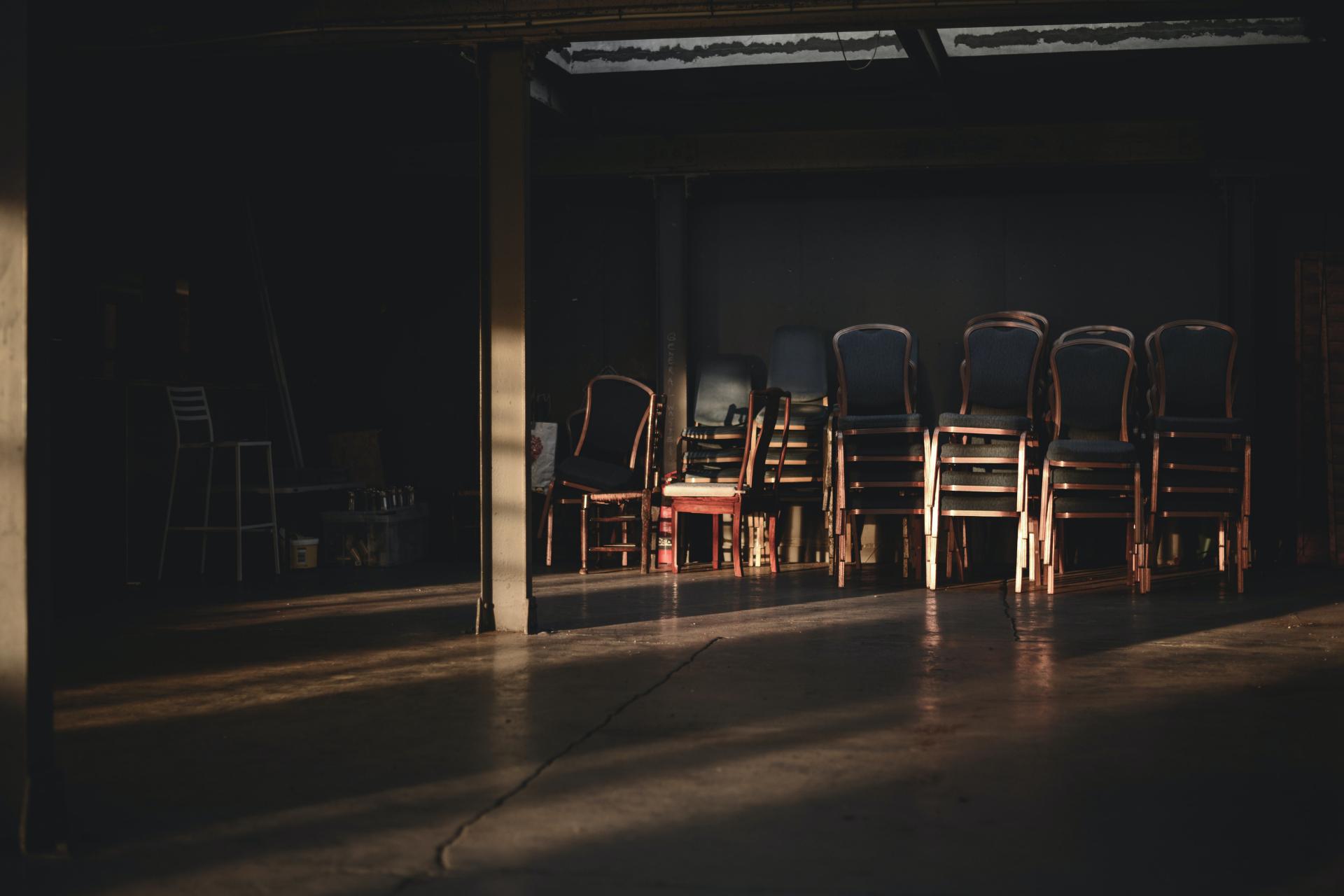 Something that few mention is that you must buy more furniture than you need, which includes the different types of furniture you need.
Why? Because you must have spare furniture!
In a restaurant, furniture is damaged more than one would expect. That's because a restaurant attracts a large number of people. Also, if you offer events constantly, or if your restaurant is very active, it is easier for the furniture to be damaged by falls, or by damage to the cushions, and more.
Therefore, it is a good idea to have spare furniture. After all, you don't want to have to buy different furniture than what you already have, as that will break the harmony of your restaurant's appearance.
It's also not great that a table or chair breaks in the middle of the service and you have no way to replace it on the spot.
How much should you spend on furniture?
There's not an exact amount that applies to every restaurant. However, spending 10% to 15% of your budget on good furniture is a good rule of thumb that will help you get decent furniture at first.
Keep in mind that, even though it's an important part of your restaurant, your main expenses will be construction or renovation costs, equipment costs, and other venue-related expenses.
These are more relevant because they will keep your restaurant working and producing — that's why most owners leave adding the best furniture for later on.
You should still consider these expenses on your business plan and cost breakdown.
Finally, furniture is one of the most versatile aspects of the restaurant business, along with decor. You can easily change them once your restaurant starts producing, but make sure the changes fit your restaurant's concept.
The Comfort of Your Diners Will Make Them Want to Stay
A restaurant with comfortable furniture will make diners stay longer, consume more, and fall in love with your business.
Always keep in mind that having a restaurant is not simply about selling food, but about creating an experience that complements the food you serve.
Also, details like these that may seem small can make a big impact.
Do you want your restaurant to be the preferred place for large groups?
Or do you want your restaurant to be the one that groups of friends or families skip over because it can never accommodate them well?
Equip your restaurant well and you will never be short of customers!