The benefits of offering free Wifi to your restaurant customers are so positive that it's becoming unthinkable not to do so. You might remember that restaurant dining is a social experience and not just fulfilling the desire to eat. People want a strong social connection while they dine. Some restaurateurs - especially those with a limited seating capacity - worry that table turnover rates will slow while people spend long periods on their phones and devices. However, research shows that these fears are unfounded. People choose restaurants that offer free Wifi so that they can catch up without using all their data
Customers Who Stay Longer Spend More Money
According to an article posted at Smallbiztrends.com, only a few customers will hang around for hours on the Internet without spending more money. About 62% of businesses reported that customers stayed longer, and 50% of these spent more money. That doesn't even cover how many people wouldn't dine if you didn't offer Wifi.
Ways Your Restaurant Benefits from Offering Free Wifi
It's a connected world, and your offer of free Wifi is a great marketing tool. You can plan a marketing campaign to attract guests and businesses to take advantage of a free Internet connection. Local businesses can schedule working lunches, dinners and business meetings. Other benefits of free Wifi include:
Wifi Drives Business Inside and Outside

Outdoor Wifi might require some special technology, but having connections anywhere near the premises can enable taking orders at outdoor tables, selling products outdoors xxx and enabling customers to make fast reservations for any available table during busy times.

You Can Learn Many Details About Your Customers

Your customers can reveal many details about themselves while going online. You can acquire information about their social habits to improve relations, choose effective platforms for advertising and personalize marketing messages. Just let your customers know that the network collects cookies to display relevant ads.

Customers Can Post Reviews and Pictures Instantly

The connected generation can send photos of your food to Instagram and other social media. They can also post reviews to Yelp and other third-party review sites. You can encourage this behavior by awarding a chance for a free meal to anyone who posts a picture with a hashtag.

Guests Can Connect with Friends and Invite Them to the Party

Impromptu gatherings of friends or business associates are easy to arrange when you provide your customers with free Wifi.

Wifi Increases Guest Satisfaction

Connected customers are happier and more likely to return.

Attract Large Groups

Working groups are increasingly common in restaurants that offer Wifi. Attracting large business groups opens opportunities for catering, private parties and food deliveries.

Keep Customers Happy While They Wait

Wifi can keep those on a waiting list entertained while they wait.

Promote Your Restaurant as a Community Hub

A Wifi connection makes it possible to promote your restaurant as a community hub for sports clubs, team dinners, church groups and other community organizations. You might consider hosting an occasional fundraiser to strengthen ties.

Market Your Business for Viral Results

Not every post goes viral an attracts millions of followers, but you don't need that. Social Wifi allows your customers to share photos and post reviews. If every customer has 100 friends, you might get 10% of them to check out your restaurant after getting referrals.
It's important to get technical advice from your Wifi provider. There are ways to set up separate access points for customers and your business system so that your operating system can't be hacked.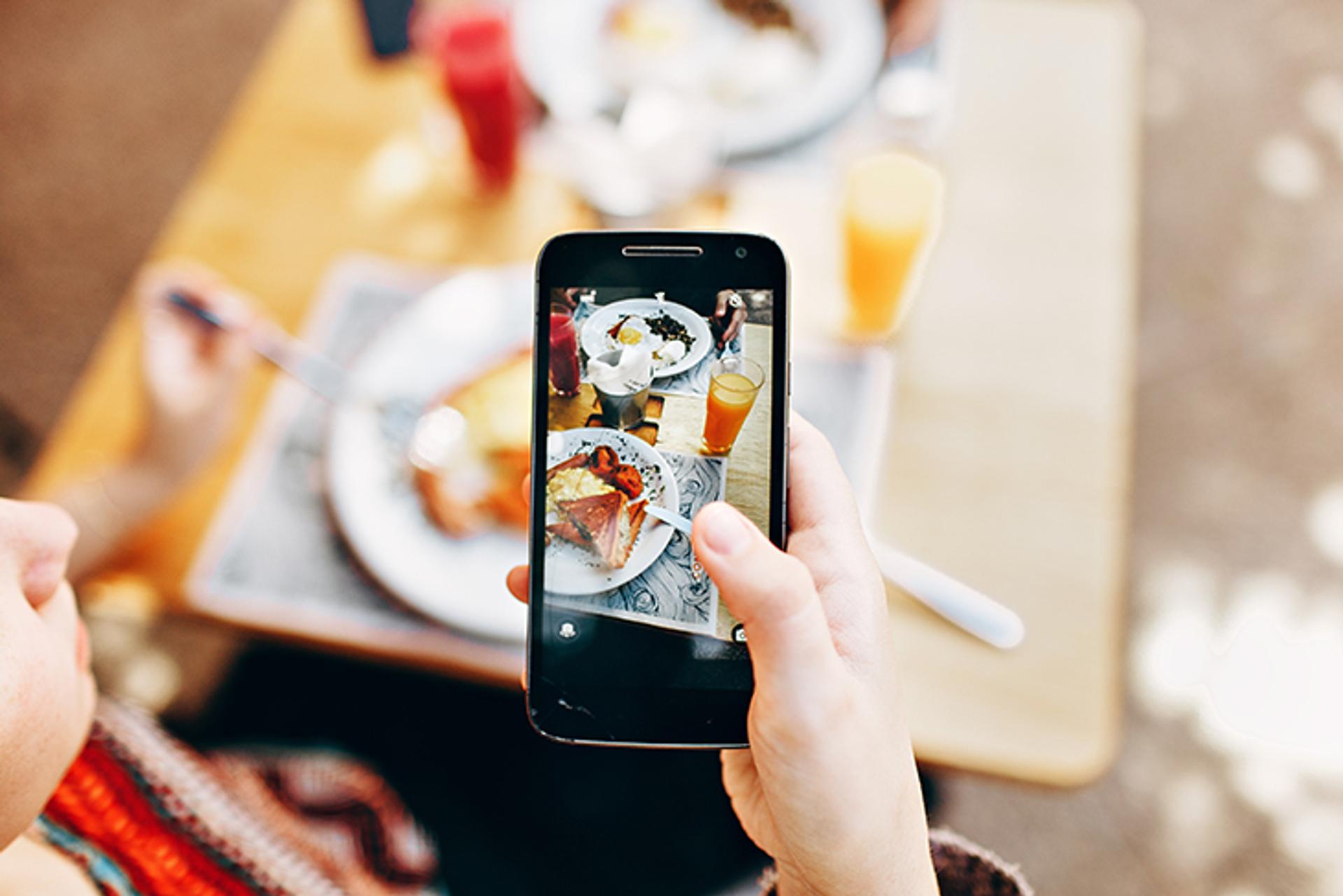 Providing the Technological Infrastructure for Your POS System
Some point-of-sale systems can operate on Wifi. That simplifies and consolidates your technological needs. You can use Wifi to enable your servers to use their own phones to take orders and accept payments at the table. That reduces your hardware costs. If security is a concern, you can check out a company phone to each server to manage these conveniences.
It's important to get a get a strong connection - offering no Internet is better than a slow or unreliable connection - especially if you use the Wifi for mobile POS. You can consider your Internet costs as a capital investment for essential operating infrastructure.
Limiting Wifi Use in Busy Restaurants
Unfortunately, some people will just order coffee or another beverage and take advantage of your offer. That's just the price of doing business - some people sit and read, and others hang around the counter to talk to good-looking servers or bartenders. Some people head to the bathroom without buying anything.
You can print a Wifi password for each sale that authorizes only one-hour use of free Internet. This guarantees that each customer must make a purchase before using the Wifi. Many software companies offer assistance for managing Wifi access.
You can set up a wireless perimeter to fine-tune your connection's range and prevent people from using Wifi outside your restaurant. If you are busy all day and suffer from slow turnover because people abuse your free offer, you can easily limit Wifi Use.
Personal note: I don't recommend limiting Wifi use for paying customers unless it becomes absolutely essential for revenue. Customers can take offense. When I worked for the man who eventually sold me his restaurant, he often discussed putting a sign on tables: "You Don't Eat in Libraries, so Don't Read Here." We never did this because I hated the idea. As a voracious reader, I would have been highly offended. By the way, my local library system now allows visitors to eat. One even has a cafe. Give people what they want, and watch your business grow.
You can be a local hero to people who have limited data plans for their mobile phones. People who use tablets and laptops for business find it difficult to work in some places because of uneven work areas, bad Internet connections and environmental distractions. Offering free Internet in a convivial and comfortable setting is an ideal way to attract more restaurant customers and build loyalty to your brand.