How to Enhance Your Restaurant's Exterior
Many restaurant customers make snap judgments based on your restaurant's exterior appearance. Sure, there are plenty of successful eateries located in old buildings, antiquated properties and modest-appearing homes, but these are exceptions. Some areas restrict changes to buildings such as historic areas or certain urban spaces. It's still important to keep the grounds well maintained, the windows clean, any fallen leaves swept or raked and the grounds clear of litter.
Windows and Awnings
Both the inside and outside of your windows should be kept clean because clear glass gives passersby a good view of the interior and a good impression of your restaurant. The same applies to people who are dining indoors. Dirty glass or dead bugs on the windowsill can cause guests to lose their appetite.
Awning maintenance is important for aesthetic and financial reasons. A damaged awning could easily cause injuries or property damage, and passersby and patrons entering or exiting the restaurant could be injured. If you don't have awning insurance, you could be liable. Dirt, leaves and debris can easily fall from an awning and contaminate the food of people who eat outdoors.
Signage
Your signs not only need to be clean but also visible. That might require lighting the signs, pruning trees and shrubs and repainting as needed. It's also important to display the address of your restaurant in a way that pedestrians and motorists can see. If you use a digital sign, you can change your message to promote breakfast, lunch, dinner or happy hour at the bar. Custom marketing messages can enhance the ability of signs to attract customers.
Creating the Right Ambience
There are many studies that discuss the specifics of exterior design as it relates to customer psychology. Depending on your restaurant concept, the exterior design details can vary considerably. A sports bar or restaurant might want to display memorabilia from local championship teams. Family restaurants might display child-friendly posters or mention their kids' menu. Other common design ideas include:
Diners often choose to design their exteriors to look like buses, cable cars or trains.
Flowers and plants are common exterior enhancements, but make sure to keep them watered, pruned and healthy.
Many restaurants employ big-scale outdoor art including sculptures, wall murals and rock gardens.
Use complementary colors instead of bright, glaring combinations unless you're targeting kids.
Tone down the colors even more if you're promoting fine dining.
Red and yellow are commonly used for fast food and fast casual restaurants because they stimulate the appetite and imply fast service.
Use white sparingly to prevent your color scheme from appearing bland.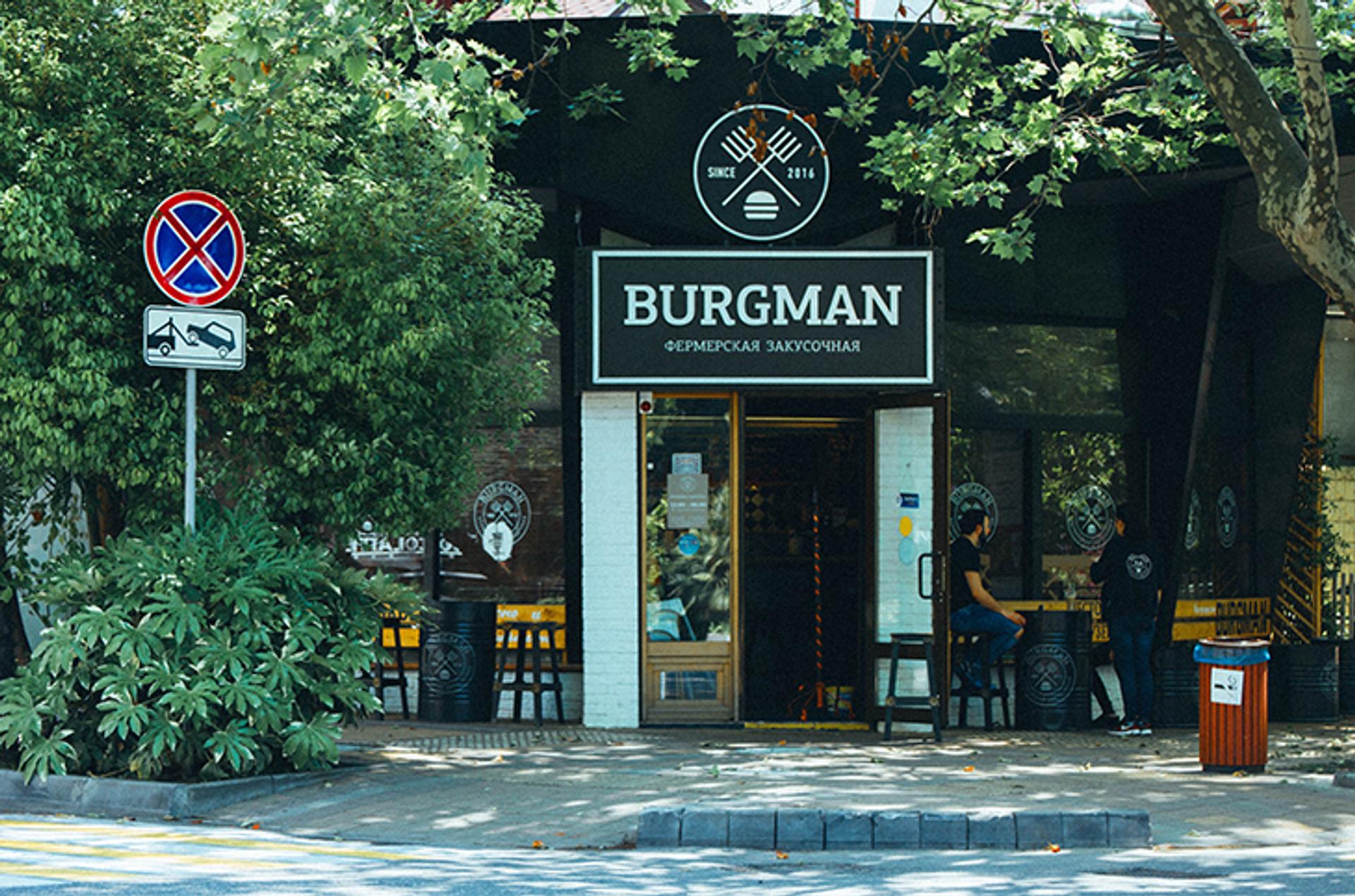 Sweeping and Policing the Parking Lot
The parking area is a critical area where many restaurants fall short. Keeping the lot free of litter, broken glass and rowdy groups of people can prevent customers from getting a bad impression. Parking lot lighting is also important - people want to feel safe.
It's important to repaint the lines in your lot periodically for safety - these parking lines prevent people from taking too much space or parking in traffic lanes. It's also important to repair potholes and seal the asphalt of the parking area.
Patios and Outdoor Waiting and Dining Areas
Designing an area for outdoor dining can increase revenue by up to 30%. There are several options for outdoor dining that include sidewalk seating, rooftop dining, patio tables and designated areas of the restaurant's property.
Try to design an appealing space, provide protection from the sun and rain and design areas where truck unloading doesn't ruin the atmosphere. You should also consider whether AC units, garbage receptacles and wiring create visual eyesores.
If you use an outdoor area as a waiting space, providing a pleasant atmosphere can prevent people from getting bored and going to another restaurant. Offering customer access to Wi-Fi is a great way to keep your customers happy and entertained while they wait. Wi-Fi has become an essential part of the technology infrastructure of successful restaurants. Installing Wi-Fi makes it easier to communicate with servers and access the restaurant's mobile POS system from outdoor areas with the added bonus of attracting busy people who need Wi-Fi access to be comfortable while dining.
Create an Outdoor Station
Restaurants can create interest in their businesses by setting up an outdoor station to attract more passersby. There are several options for outdoor sales - such as serving hot chocolate during the winter, beverages during the summer or taking carryout orders for lunch.
You could also sell items from your inventory of restaurant merchandise - such as branded t-shirts, sports-related items and tourist memorabilia. Another option is to display the works of local artists to attract customers. A knowledgeable staff member on duty can answer questions, ring up sales and prevent any acts of theft or vandalism.
Regardless of the type of outdoor area, it's important to consider the little details so that your outdoor space matches your concept and cuisine. You can use unique waiting benches, fire pits and colorful awnings, tarps and umbrellas to generate an interesting space. You might want to display the logo of a local sports team or appropriate messages from suppliers including alcohol distributors, nearby wineries and local craft beer brewers. Consider how you'll provide menus and condiments quickly to outdoor diners. It's important to acknowledge customers as soon as possible after they are seated.
Regular Exterior Maintenance
Regular outdoor maintenance is the only way to keep your area in shape. Restaurants clean their indoor spaces every day, and you should do the same for outdoor areas. Clean the area and entranceways, and repair any blemishes on stairs or exterior walls. If your sidewalk becomes chipped, consider hiring a concrete company to make repairs.
Your front door takes a lot of abuse from customers, staff and vendors. Highly visible, the door makes a distinct impression on guests. You might want to install a kick plate, repaint or seal the door regularly or replace an aging door.
People definitely choose restaurants based on exterior design, so you should consider carefully what kind of impression your restaurant conveys. There are many ways to create an exterior that attracts the kind of customers you want. The most important strategy - regardless of design - is starting a regular program of cleaning and maintenance.
Throughout the year, you should assign outdoor duties as part of the restaurant's mandatory side-work. These might be minimal during the winter, but there are still maintenance issues that need to be done year-round.