Any restaurant with long-term plans for sustained growth can't afford to ignore the generation born between 1977 and the middle 1990s. This generation is the largest and most powerful since the baby boomers. Known as millennials, these technologically savvy multitaskers were raised with computers and mobile phones. The generation promises to make up the most substantial segment of restaurant customers for the next few decades. Restaurants can't underestimate the lifetime value of marketing to millennials.
Digital Marketing Tips to Target Millennials
If you want to reach millennials, the process begins at the planning stage when you develop your restaurant concept. If you rely on processed foods and big produce suppliers for all your restaurant needs, it will difficult to appeal to millennials who support farm-to-table, organic and hormone-free foods that are sourced locally. The following ideas can help you position your restaurant to attract and retain millennial customers:
Create a Social Atmosphere

Millennials place a high value on social contact when they dine. When satisfied with food and service, millennials recommend their favorite places to friends. Millennials also respond favorably to word-of-mouth recommendations. Restaurateurs can save on marketing by developing campaigns to target in-house customers and encourage them to invite friends and provide reviews and testimonials. You can market to existing customers with GPS campaigns, text messages, emails, coupons, loyalty programs, flyers and in-house signs.

Provide Diversity and Flexibility

Raised on diversity, millennials want more food choices and lower prices points. Often drawn to ethnic restaurants, these customers are ideal targets for fusion cuisines and creative culinary approaches. Millennials enjoy dining on food that has a unique story. Locally raised and cured meats, artisan breads and small-batch beers from microbreweries attract this generation.

Show Support for Digital Applications

Millennials prefer self-service and ordering convenience. If possible, you want to offer online ordering, tableside ordering and text promotions such as texting your daily special. Your mobile POS systemcan make it easier to take orders in-person, over-the-phone and online. You can use table tents to promote your website with QR codes, online promotions and information about the restaurant's social causes and upcoming events.

Personalize Your Marketing

You can target millennial customers based on their preferences. Share stories and milestones instead of marketing too aggressively. Showing warm, personal attention can be more effective than an expensive advertising campaign.

Consider Sponsoring a Food Truck

It's no coincidence that the popularity of food trucks happened just as millennials began to enter the workforce. Food trucks today often supply gourmet foods at lower prices in social settings that are ideal for communal dining, all of which appeal to millennials.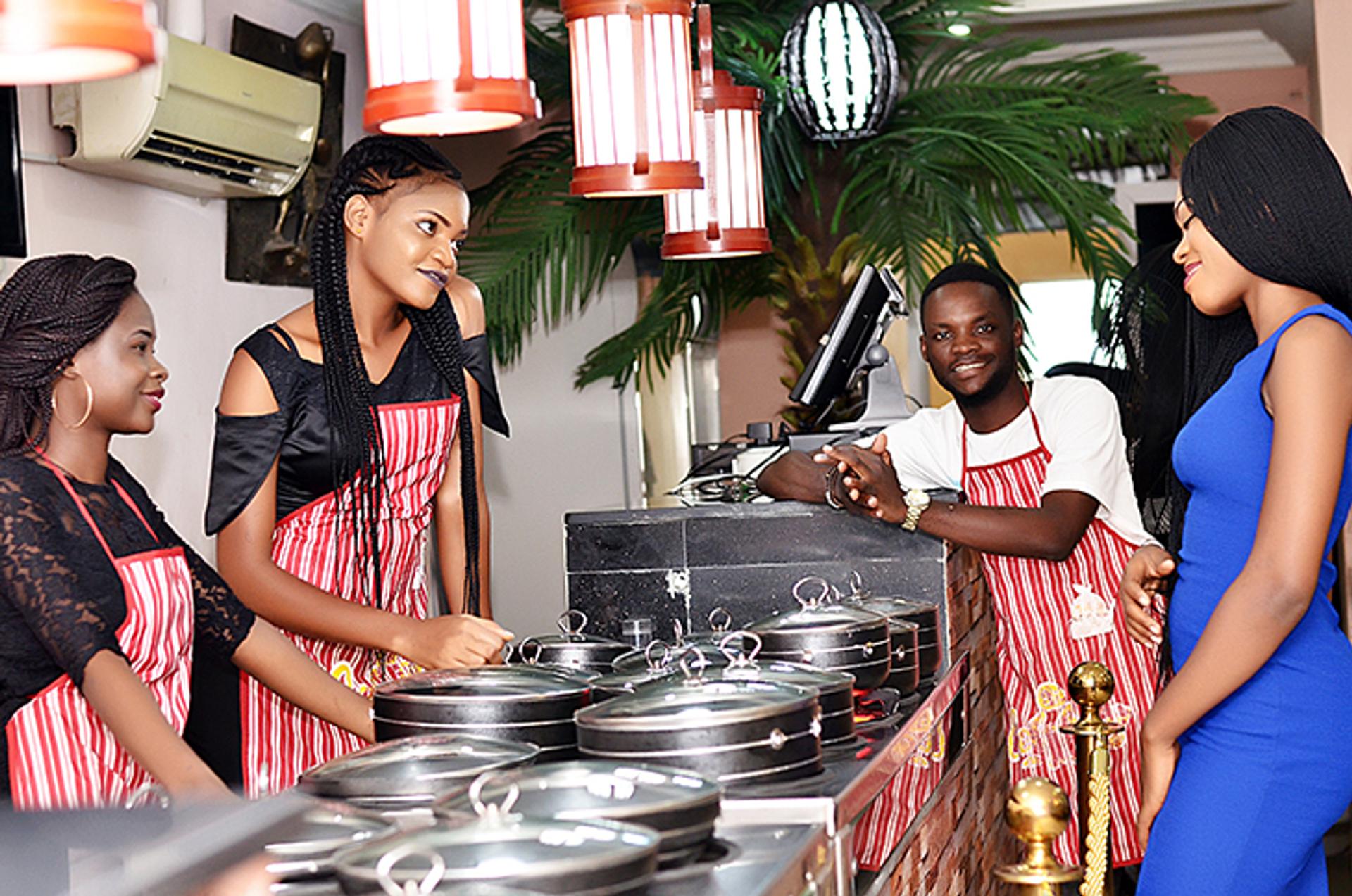 Social Media Marketing to Millennials
About 65 percent of social media conversations are about dining. Millennials love food with a story that they can share, and the social media were designed for sharing these kinds of stories. About 30 percent of millennials prefer organic foods, so if you serve organic produce, this is an ideal way to begin telling your restaurant's story. Other ideas for social media content campaigns include:
Posting nutritional information
Writing stories about foods of the past
Offering menu customization for millennials who don't believe that "one-size-fits-all"
Providing healthy menu choices, vegetarian options and choices for people on special diets
Promoting unique wines and small-batch alcohol choices
Sharing stories about sustainability, local events and local farms
Telling behind-the-scenes stories about the staff, chef and restaurant owner
Menu customization ranks as one of the most important restaurant practices for attracting millennials. This means not only adding and eliminating certain ingredients but also customizing the portion size when someone is really hungry or wants to eat a smaller serving.
Dealing with a Decline in Restaurant Visits
According to Technomic's 2016 Generational Consumer Trend Report, millennials visit restaurants less often than other generations - about 42% of the time. Instead, millennials choose food trucks, takeout food and food delivery service. That's why it's critical to develop alternative income streams for your restaurant.
Offering Discounts and Rewards
According to Technomic's generational report, 35% of millennials admit that coupons and discounts influence their dining decisions. About 37 percent of millennial diners say that a loyalty and rewards program can convince them to visit a particular restaurant.
Special Flavors Attract Millennials
Innovative flavors attract millennial customers. Some of the most popular culinary trends include Asian spices such as harissa, Sriracha and gochujang. Hot peppers continue to attract customers, and the most popular include jalapeno, serrano, chipotle, habanero and ancho. Latin and Caribbean foods are very popular with younger customers. Other foods and trends that attract the millennial generation include:
Sour or fermented flavors such as kimchi, kombucha and pickled vegetables
Indian foods that include chutneys, curries and naan
Breakfast bars and breakfast served all day
Sweet and savory combinations such as bacon doughnuts and spicy breakfast bars
Specialty spice mixes and sauces
Keto diets
Meats cured on the premises
Giving Back to the Local Community
Millennials are more impressed by actions than words. Almost every restaurant today claims that it's environmentally responsible, committed to local causes and supportive of the farm-to-table concept. However, many restaurants still get most of their supplies from mega suppliers and processed food companies.
You can show your commitment to local causes and sustainability by reducing restaurant waste, recycling foods into appealing dishes and giving leftover foods to local charitable causes. Sponsor a fundraiser for a good cause by donating a certain percentage of your sales to the cause. Provide meeting rooms for local organizers. You can share these stories about your efforts on social media and in press releases to get the information to your customers.
The generation's population is expected to peak in 2036 with 81.1 million living members, when the oldest millennial is 56. For context, the baby boomer generation peaked in 1999 with 78.8 million members. Last year, millennials became the largest generation in the American workforce, Pew reported.Apr 26, 2016
Millennials enjoy the greatest economic power of any generation. The millennial population should peak at 81.1 million in 2036. Baby boomers only reached 78.8 million. Many of today's most popular dining trends started because of millennial preferences. These include increased restaurant delivery options, the rise of gourmet food trucks and increased demand for local sourcing, Millennials want to know details about the supply chain, eat healthier foods and dine on ethnic specialties and creative fusions. Customized snack options are a great sales idea for restaurants that cater to millennials because they can grab a healthy snack and go.
Targeting millennials is a business necessity unless you cater to a very limited group of people. Although millennials can be demanding about suppliers, costs and services, meeting these demands just takes a can-do attitude and a commitment to personalized service. It doesn't take much money to market to millennials, but the rewards can provide business security for decades to come.