Getting your restaurant listed online in as many places as possible becomes increasingly important in today's marketing. People use their phones to find restaurants, read reviews and make quick reservations on the go. The more websites and directories where your restaurant is listed, the better your ranking in search engines will be. More customers will find you directly and through organic searches. Most listings are free, and it just takes a little time to submit your information or correct inaccuracies due to outdated information.
Collectively, these listings and Internet directories are called local citations. Some of the most popular include restaurant review sites - like Yelp - and major search engines such as Google, Bing, Yahoo and others. Trip Advisor is the world's most popular travel site. If your business targets the tourist trade - and most do - getting a listing on the site can attract more tourists or casual diners from nearby countries in Europe and other locations.
Your TripAdvisor listing appears in a dedicated section for restaurants. You supply the information about what type of restaurant you have, your address, cuisine and prices. Most local citations follow a similar structure for their free listings. Some directories charge for the service or have paid listing plans, but paid options provide greater benefits. You can use local citations to promote your food delivery service as well as brick-and-mortar dining.
Search Engine Listings
You should try to list with as many search engines as possible or the top three or four engines in your region. The key to success is not getting frustrated and taking the time to provide complete and accurate information about your business. You don't need to claim all your listings in a week, but it's a good idea for startups to claim as many as possible before their grand opening dates. Google is the giant among search engines, so you should definitely register with Google My Business. Google handles many billions of searches each day.
One of the benefits of a Google listing is that it provides analytic tools like Google Webmaster and Open Site Explorer. These tools allow you to find any websites that are linking to your site. You can use this information to arrange further exposure for your restaurant. A Google listing also shows your location on a mobile-friendly map, which makes it easy for customers to find you on their phones.
Google also owns Zagat, which was established in 1979. Zagat is one of the top restaurant review sites, and it is now thoroughly integrated with Google's search engine and services.
Bing from Microsoft ranks second in most areas, and your Bing listing allows you to add multiple locations, photos and videos. Yahoo, which runs third, is another must-have listing. A basic listing is free, and you can upgrade for a small monthly fee to add photos and a company description.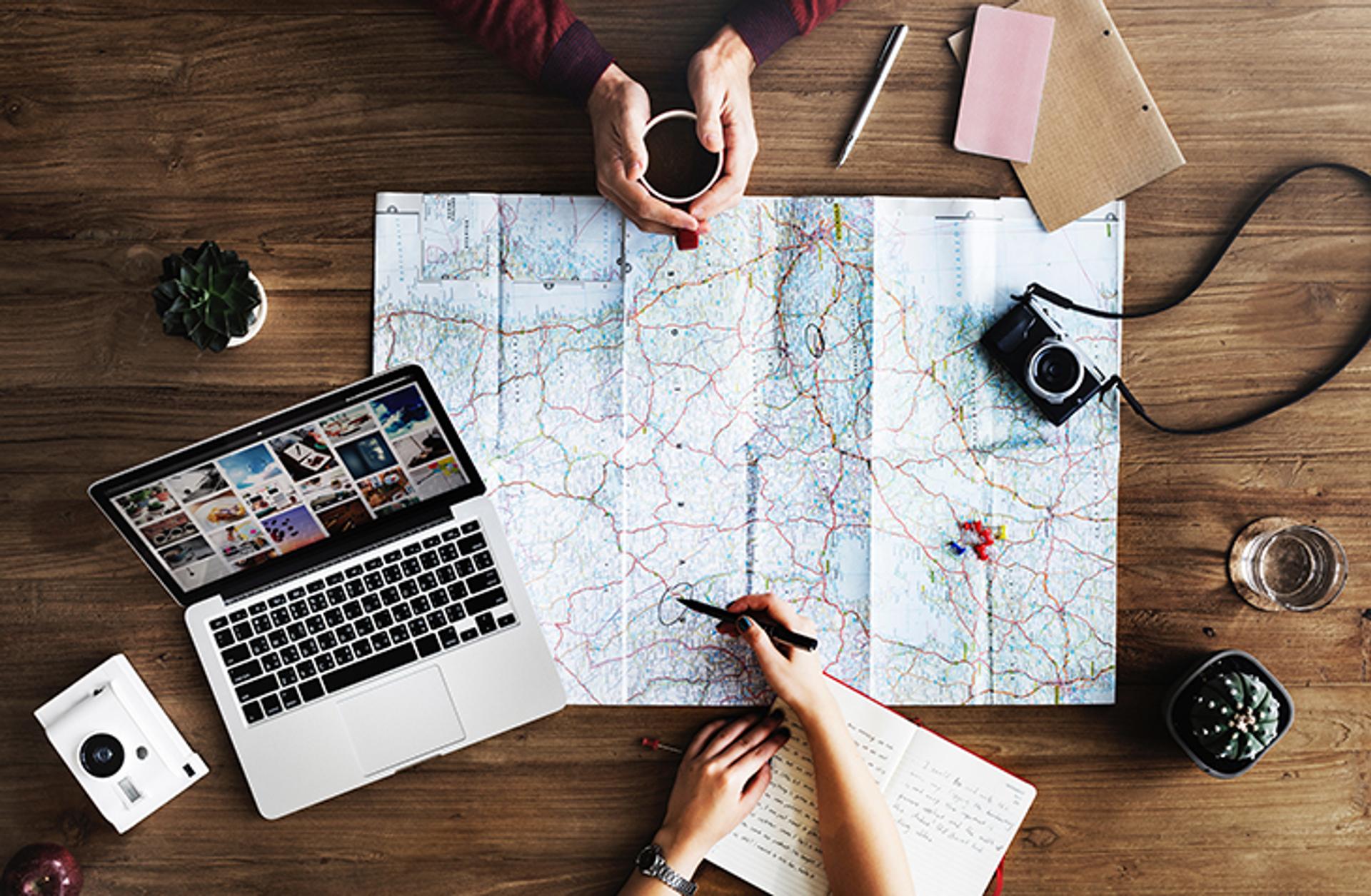 Hyper Local Citations
Hyper local citations include local city and dining magazines, newspapers, chambers of commerce and business groups. You can run a search to find useful local directories in any city, country or continent - just enter the keyword "best [geographic area] restaurant citations." You'll get a list of popular directories and platforms that list restaurants by cuisine, price and other criteria.
Restaurant Review Platforms
Yelp is the world's biggest review platform for restaurants and - love it or hate it - you should make sure that your information is correct. If you receive a negative review, you can score points by addressing the complaints professionally without getting rude or snaky.
OpenTable provides a reservation-booking service and information that helps diners decide where to eat. There are hundreds of thousands of reviews of thousands of restaurants worldwide.
Social Media Listings
Apple Maps, Facebook, Snapchat, Twitter and Instagram are ideal places to promote your restaurant. Facebook, the world's largest social media platform, now provides local business reviews. Twitter and Instagram are ideal sites where guests can post photos of your restaurant and its food. Snapchat targets a hip, millennial crowd, which is ideal for posting bar and nightclub information. At Snapchat, you can set up your brand profile and build an email marketing list of people who opt-in to receive further information.
Other Listing Ideas for Your Restaurant
Depending on your restaurant, there are many possibilities for local citations. Eco-friendly restaurants might want to place listings in environmental publications. Restaurants that cater to businesses might target local business magazines. Fine dining places might choose to list in local wine-producing publications. There are listing opportunities for every type of restaurant. Some of these include:
Yellow Pages
The days of the unwieldy Yellow Page directories have passed. However, the concept remains alive on the Internet where there are multiple Yellow Page platforms. YP.com does millions of daily searches. Superpages.com is another popular directory that provides search tips, weather and lottery results.
Manta
Manta is an online directory that features small businesses. You can register quickly and receive news, promotional tips and opportunities to highlight your business.
Citysearch
This listing could be an important resource for your restaurant. Travelers can research U.S. cities and find free listings from restaurants, bar, hotels and spas.
MapQuest
This service, which is owned by Verizon, plots your location and helps prospective diners find your restaurant quickly. MapQuest software, which is one of the oldest online directories, still appears on 5% of phones.
Local.com
This directory provides free information about local events and promotions in the United States.
Angie's List
This review site provides consumer reviews of all types of businesses including restaurants.
Zomato.com
Zomato.com, which was formerly Urbanspoon, is a bar and restaurant guide that publishes reviews from professional reviewers, diners and bloggers. Site visitors can filter restaurants by neighborhood, cuisine and other criteria.
How to Build Your Citations
It's important to research your keywords and choose common terms that the people in your targeted demographic use. These might include "fine dining," "fresh and cooked-to-order fast food" and "organic foods." Posting high-quality content about your restaurant is also important. A standardized profile can speed up the process of claiming your listings, but you should tailor each listing to the directory where it's posted. For example, don't rave about your in-house cured steaks in a post for a vegetarian magazine.
Getting a free listing usually requires providing a primary phone number and address. The directory will call your business and provide you with a unique pin that allows you to post or update your listing information. You should gather all your business information before you start to speed up getting your listing. You can promote in-house dining, catering services, food deliveries, and more. You can also use an online ordering system to improve your business.
You can even find local citations for your food truck business. Food Truck Pages is an example of a site that reviews food trucks and provides information about what's available. You can find other food truck citations by searching for "food truck directories" to see all the options. Even though food trucks can move around to find business, that doesn't mean you can't post information about your truck and schedule. You can also create a food truck Facebook page to let customers know what you sell and where you'll be at any given time.
If you need a reliable POS system for your food truck, Waiterio offers a simple and affordable system that's ideal for small restaurants and food trucks. Listing your food business - no matter what type - can provide a steady stream of direct business and organic search referrals.