Restaurants can gain tremendous financial and customer-loyalty benefits by holding special promotions to celebrate common global holidays and local festivals. Worldwide, two of the most significant celebrations are Carnival and Valentine's Day. In fact, Valentine's Day is often the second busiest day of the year for restaurants, so creating a special menu, adding some extras and promoting the event can help you maximize revenue.
Carnival or Mardi Gras Restaurant Promotions
Carnival is a religion-based celebration that often wanders into some pretty wild territory where celebrants party heavily, attend parades, eat riotously, dress in costumes, imbibe more than they should, sing earthy songs and behave naughtily. Some of the top global Carnival celebrations are called by different names including Mardi Gras, Carnival, Karneval, Fastnacht, Fat Tuesday, Carnevale and others. The celebration occurs for up to two, or even three, weeks before the ultimate event: Fat Tuesday, or Shrove Tuesday, the day before Ash Wednesday when Catholic Christians often begin observing six weeks of Lent. This requires fasting and atonement that ends at Easter. In 2018, most Carnival celebrations run from between February 2nd and February 13th, which is the last day.
During this weeks-long celebration, restaurants can produce special menus featuring Carnival favorites from around the world such as New Orleans King Cake, ethnic favorites, street foods sold in front of the restaurant and prepackaged menus for celebrating families that don't have time to cook. Some restaurants might want to book private parties of krewes, secret societies and other groups. Some typical ideas for promoting Carnival include:
Live Entertainment

Entertainment options run the gamut from calypso music to top-name entertainers. Your restaurant might hire a band, showcase amateur talent, use a DJ or create a carnival-specific playlist.Karaoke is always popular, and many participants might dress up as the singer they're imitating.

Costume Parties

Costume parties are very big during Carnival in almost all countries and cultures. You can host a costume competition to attract Carnival celebrants, but be aware that many people create astonishingly elaborate costumes for this event, which could create logistical problems for getting around the restaurant.

Bar Promotions

Bar promotional ideas for Carnival might include video marketing to showcase the festivities at last year's event, and don't forget to film the party this year for future promotions. You can share these videos immediately on social networks to generate restaurant publicity. Carnival is the ideal time to create fancy drinks using molecular mixology.

GPS Marketing to Nearby Revelers

Most Carnival celebrations include both indoor and outdoor events. Using GPS technology, you can invite nearby partygoers to rest awhile, relax in comfort and take a break from the crowds of dancers, parade-goers and people showing off their costumes.

Promote Your Events

It's important to promote your event before, during and after Carnival to attract the most people and get the most publicity from your efforts. Include links for people to book tables at your signature events. You might implement a cover charge and run an open bar for a predefined period, but you should limit beverages to bottom-shelf liquors, regular beers and house wines.

Themed Foods

This is a great time of year to hold wine and food tasting events - especially those that feature ethnic and spicy foods.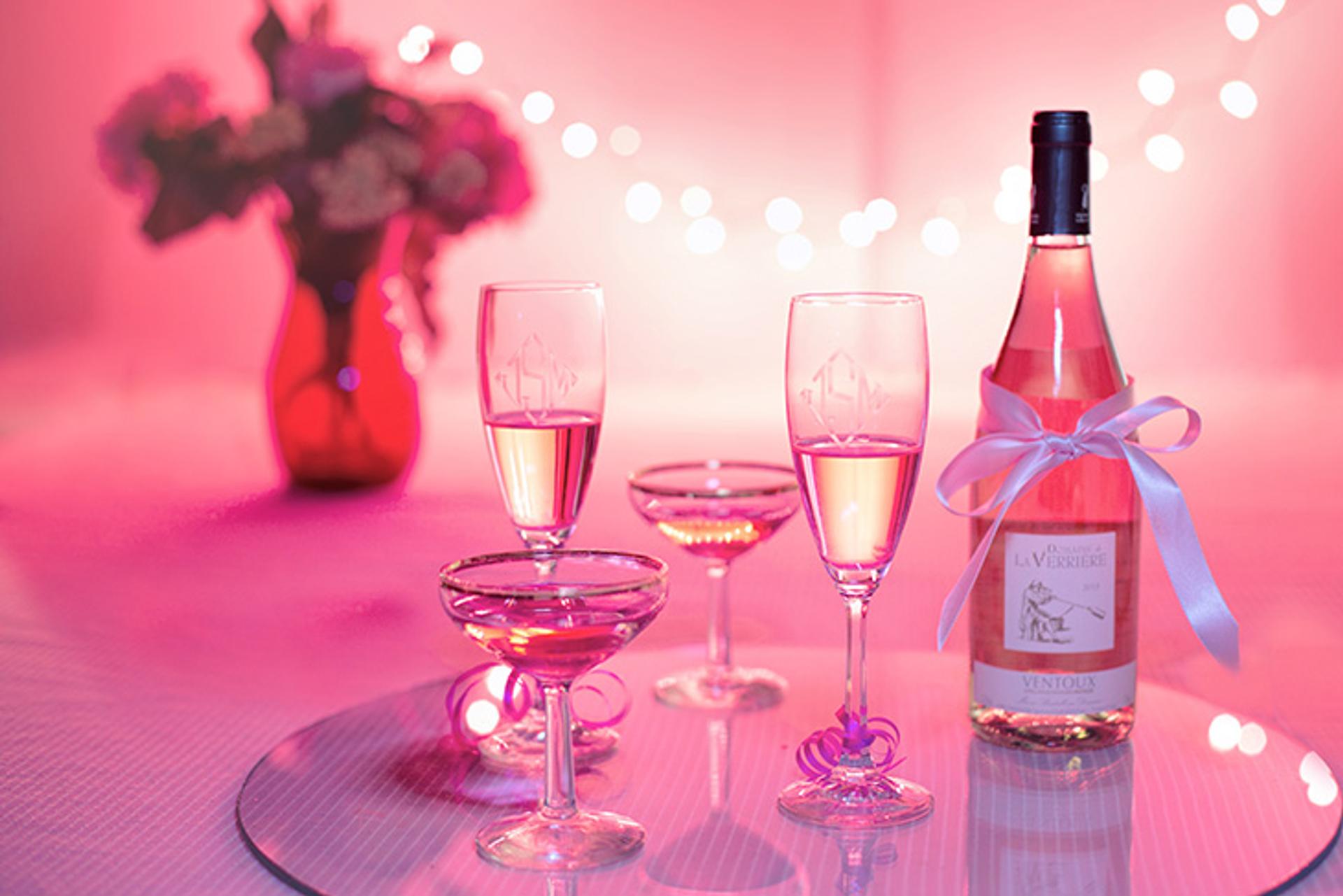 Valentine's Day - Many Restaurants Get an Early "Black Friday"
Restaurants all over the world now celebrate "Black Friday" as the day that many retailers begin operating in the black due to the day's tremendous sales volume. Restaurants enjoy their own Black Friday on February 14th when Valentine's Day ignites sales during the annual winter slowdown. Second only to Mother's Day, Valentine's Day delivers the second highest sales volume of the year for most restaurants. The price tag for how much people spend on Valentine's Day is an astonishing $18.2 billion USD just in the United States.
You can maximize your income by preparing a special menu and creating an evening of romance. Although there is always some danger of having your event cancelled due to bad weather, most Valentine's Day couples don't let anything less than a blizzard deter them from their celebration. You can reschedule the event or provide an alternate snow date for those who can't make it on account of inclement weather.
Valentine's Day is about romance and couples, so you might want to arrange your dining room to accommodate more two-top tables. You'll want to create an intimate and decorative atmosphere with tablecloths, flowers on the table, candles and other appointments. Plan an event that appeals to your targeted customers and one that they can afford.
Host a Wine-Tasting Dinner

The wines are selected based on a geographical or culinary theme. You might serve foods from a particular region or create spectacular layered entrees. Each course is accompanied by one or more wines for the couples to taste.

Serve Aphrodisiac Foods

Common foods thought to encourage romance include oysters, honey, bananas, chocolate, chili peppers and others.

Consider a Prix-Fixe Menu

A fixed-price menu might offer a limited number of entrees, appetizers, salads and desserts. This will help speed service and turn your tables a little faster. You can also sell tickets in advance and accept prepayment, which can help to finance any special plans you have such as hiring a band or entertainers.

Provide Extras

You might deliver a menu, box of chocolates, champagne and other extras to each table as the guests arrive.

Offer Each Couple AZ Swag Bag

A swag bag might contain an incentive offer for a future meal at the restaurant or a free dessert, drink or appetizer. You might enlist some business associates to prove a single rose, a box of chocolates or other memento for customers. This is a great way to get more mileage from your event than a single evening's receipts.

Hire a Tarot Reader of Fortune Teller

Hiring a fortune teller can be great fun and add to evening's romance.
Add Additional Staff and Prepare Your Employees for Controlled Madness
Both Carnival and Valentine's Day promise to trigger big crowds, and your staff needs to be ready to face long and demanding service periods. It's also important to schedule enough help to handle the workload. You might also need to brief consultants such as fortune tellers, entertainers and outside suppliers of flowers, candy and other goodies. Enlisting employees in your sales promotions is important to your success.
If you don't already have a mobile POS system, you might want to consider Waiterio's simple system, which is inexpensive, easy to learn and quick to implement in your restaurant. This will speed order-taking and paying guest checks so your staff can concentrate on service.
Both Carnival and Valentine's Day are ideal for restaurant promotions that give your guests an unforgettable experience. Your customers can enjoy heightened romance, entertaining costumes and unparalleled social interaction.