Do you want to open a restaurant in Chile?
Chile is one of the countries with the best growth and development rates in Latin America. That is why it is also one of the best countries to start a business – which includes a new generation of future restaurant owners. In this article, I will tell you the steps you must follow to open a restaurant in Chile. If you are still doubting whether starting a business in Chile is a good idea, this article will help you clear up your doubts and start creating a successful restaurant. Let's get started!
Note: Most of the resources linked here are in Spanish. Currently, there are no useful websites that are helpful in these matters and the government websites listed here are not translated either. You can use the google translate browser extension to translate them.
Opening a restaurant in Chile is easy!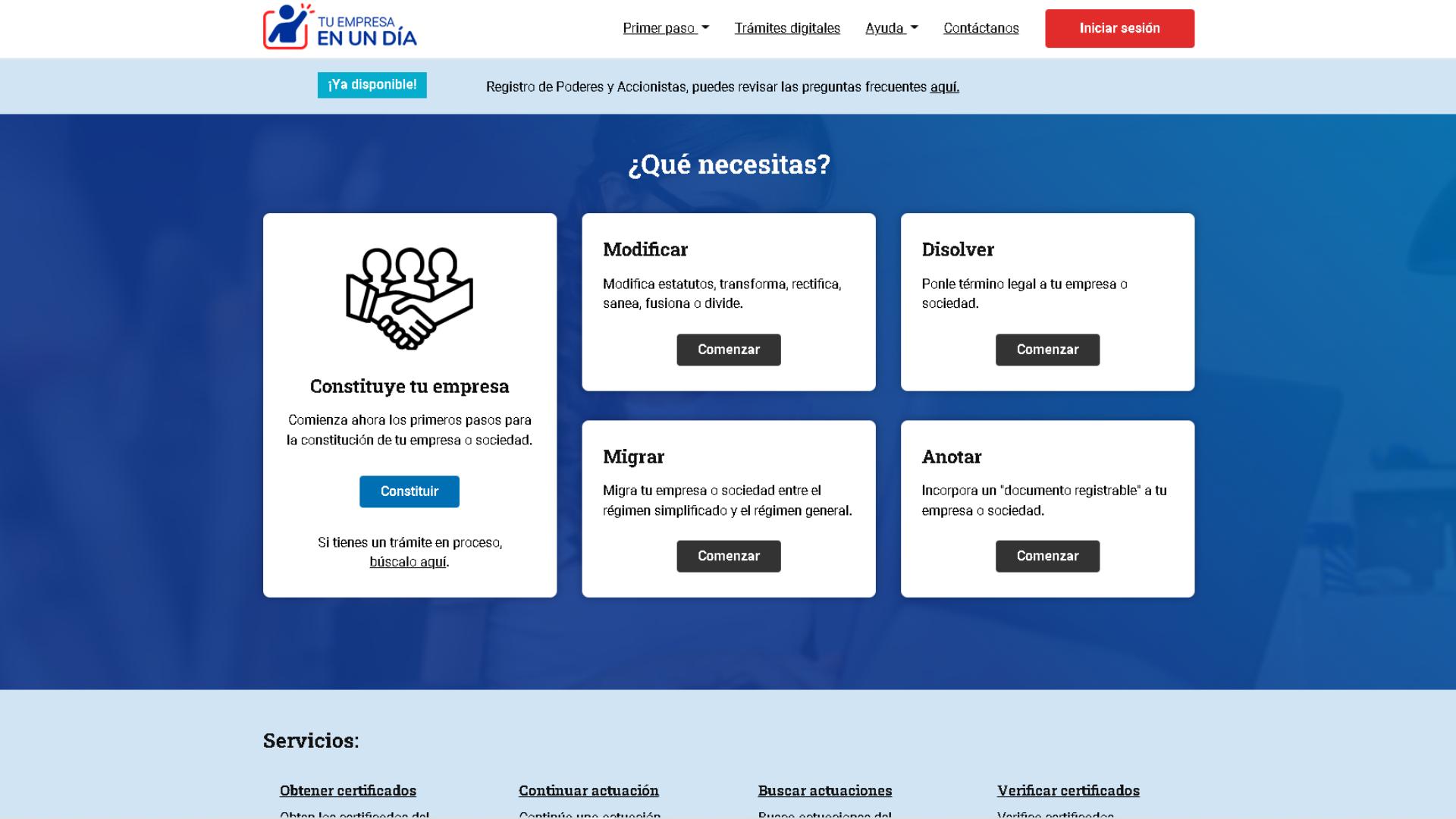 That's how it is! Opening a restaurant in Chile is incredibly easy thanks to the technology the country uses to ease the way for new entrepreneurs. This is so because a large number of procedures have been optimized to be carried out online – if you plan the process well, you can create a restaurant from the comfort of your home or office. In any case, it is a good idea to have basic knowledge about the different parts of the process, the different types of companies that can be formed in Chile, and more. That's why it's better to use the online method if you want to open a simple company.
However, there are some limitations of the online business creation system in Chile which I will discuss later. Of course, you can also carry out the procedures in person, but that means a higher expense in terms of legal and accounting advice. Generally, if you have a simple company online would work perfectly however if you have a large venture in mind, it is a good idea to take the time to create your company in a traditional way. The traditional way is still the most efficient and secure way to start a business.
Steps to open a restaurant in Chile
Opening a restaurant in Chile is simple and can be summarized into 6 steps. In this guide, I will add one more step that is totally optional – the creation of a digital signature so that you can carry out almost all the procedures online. Even so, it is important that you know that the entire process can take at least a month.
1. Creation of a company or society
The first thing you must do is decide how to operate your company and for this, you have many options. The most common ways to do it are the following:
Sole Proprietorship: This is not a company – each natural person who does business is classified as a sole proprietorship, so it is not necessary to form it as such. It is an unlimited liability company, so it is not the best option if you are interested in protecting your assets. It is quite simple to start operating your business as a sole proprietorship since you can skip this step and simply process the Start of Activities when you are about to open your restaurant. You can learn more about its advantages here.
Individual Limited Liability Company (Empresa individual de Responsabilidad Limitada or EIRL): This is a company that is formed as a legal person and has the advantage that you can protect your assets. You can learn more about its advantages here.
Limited Company (Ltda): This is one of the most common companies around the world. It is used for both small and large companies. In Chile, its use for MiPyMEs is common. You can learn more about its advantages here.
Limited Liability Company: This type of company protects its members and their assets by limiting liability to the capital contributed by each one. You can learn more about its advantages here.
It is important that you get advice on each type with the help of your legal representative and also your accountant, especially if you want to associate with more people. Now, to create the company in Chile keep in mind that you have two options – the traditional way and the online way. Below I will talk to you in detail about each one.
A. Open a company in Chile online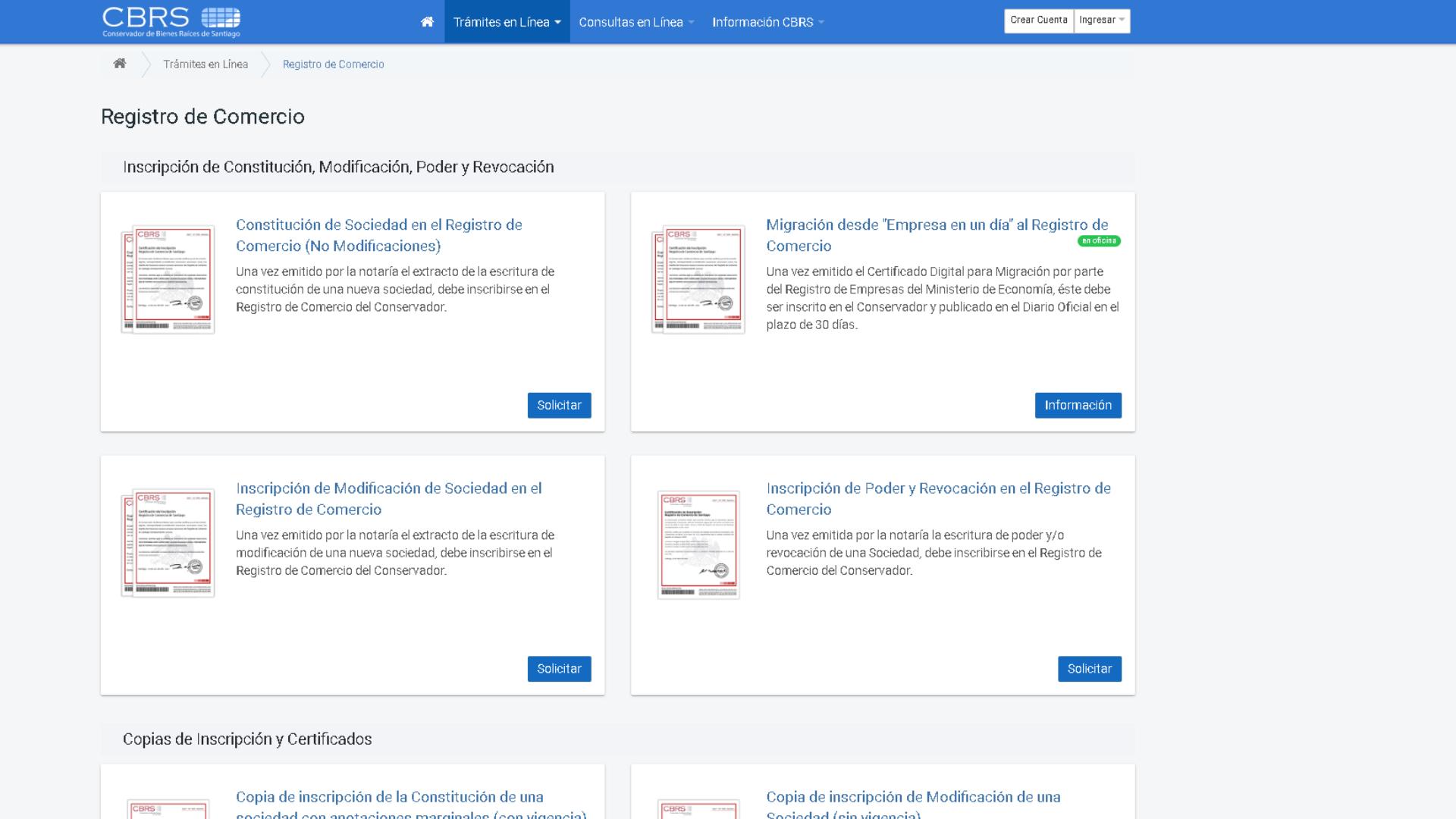 The easiest method to open a company is to do it online. This is because it is a streamlined process that does not require as much bureaucracy as compared to the traditional process. You only have to follow the steps established on the page registrodeempresasysociedades.cl to create your company! In general, you will need:
The information of the company you want to establish
The data of your partners
Know the type of company you want to establish
And several documents that you must have digitized, such as your personal information and more background
Something that I also mentioned is that you must have an Advanced Electronic Signature (Firma Electrónica Avanzada or FEA), but it is not really necessary. If you do not have one, you can request to sign in person at the notary of your choice. In any case, the process to acquire an Advanced Electronic Signature is quite simple and will serve you for all kinds of bureaucratic processes in the country. You can learn more about how to create it here. Once you have completed the signing of the document, your company will already be created. The creation document will be automatically sent to the SII (Internal Tax Service) and a RUT (Unique Tax Role) will be assigned to it. Also with this procedure, you skip having to publish the notarized extract of your company's document in the Official Gazette or in the Register of Commerce of the Real Estate Registrar, which is necessary if you do it traditionally.
B. Opening a company in Chile in the traditional way
This is a bit more complex and it is practically mandatory to use the help of a legal representative to draft the creation document and the bylaws of the company. This can be a bit more expensive and cumbersome than the online incorporation process. However, many Chilean experts recommend this method for companies that require the experience and specificity that a legal representative can bring to the creation of an incorporation document. If your startup has large capital or a large number of partners, this method may be more beneficial for the project. In addition, it should be noted that currently, it is not possible to create all types of companies online. Some of them can only be created in the traditional way. The process is divided into four steps that are more complex in practice:
Drafting of the incorporation document by the legal representative
Creation of an extract of the incorporation document and legalization at the notary
Registration of the extract in the Trade Registry of the Assets Registrar Estate
Publication of the extract in the Official Gazette
Once you have completed the creation of your company, you can start the following procedure.
2. Procedure for the start of activities in the SII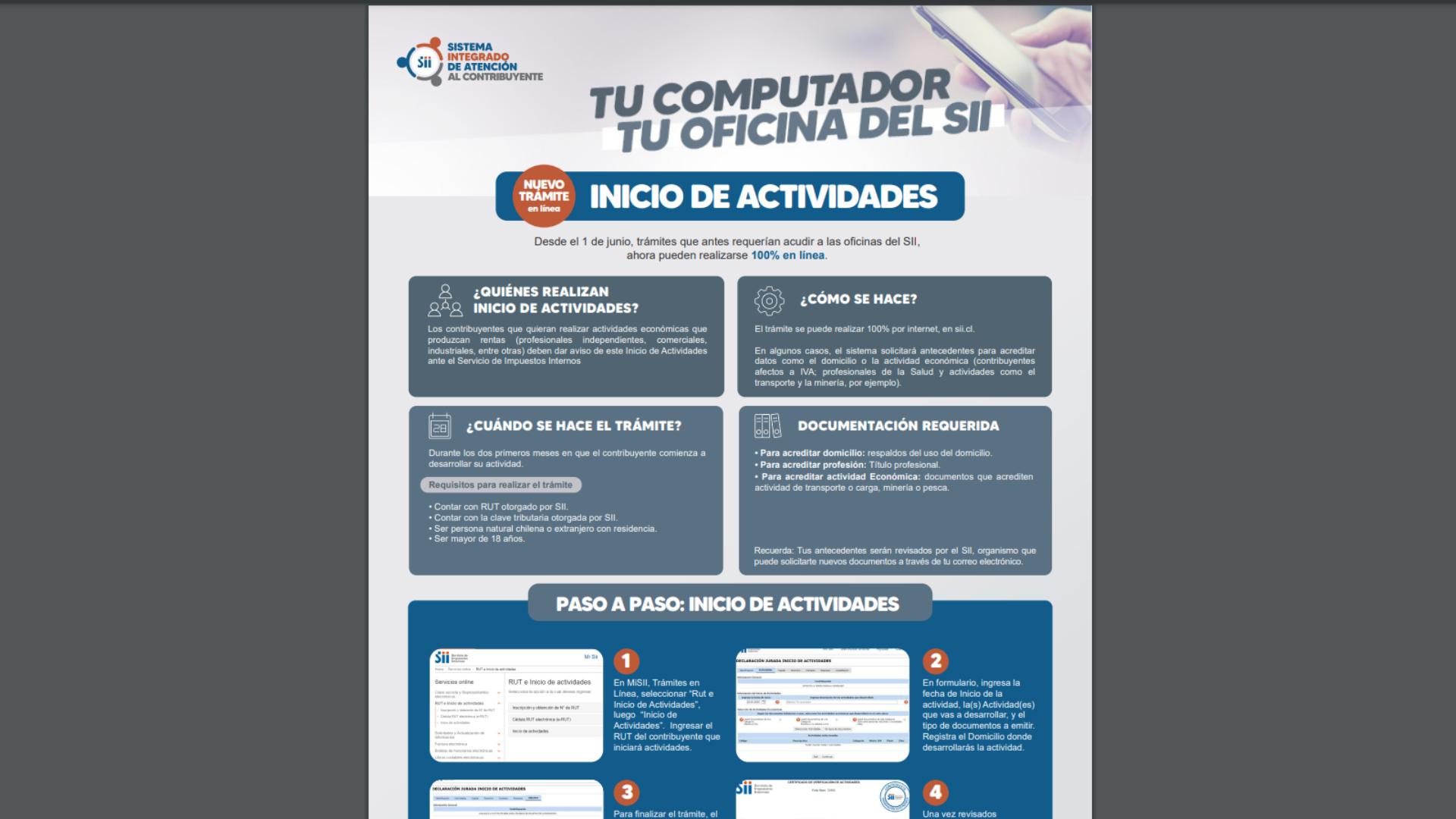 The SII (Internal Tax Service) is the Internal Tax System of Chile. You must notify the SII when you are going to start restaurant operations – it is mandatory to do so within the first two months after starting operations. The process is quite simple and can be done online and in person.
To do it online you must follow these steps and have the following requirements:
The RUT assigned to your company by the SII – it is assigned to your company after its creation
The tax code also assigned by the SII
If you are a foreigner, you must have a Chilean residence
And you must be over 18 years of age.
Another thing you should know is the restaurant code assigned by the SII. It is currently 561000 for Restaurant and Mobile Food Service Activities, but you can check it here.
3. Choosing commercial premises and the Certificate of Prior Information
The following is to look for commercial premises and process the Certificate of Prior Information. This certificate is mainly necessary if the business premises you chose have not been used for a restaurant before. If it has been used for a restaurant (legally) you may be able to skip this process – this is something you should discuss with your estate agent. In any case, this document is a requirement for you to obtain the sanitary permit because the certificate is what indicates that you can use the property for commercial restaurant activity. To obtain this document, you must go to the Dirección de Obras Municipales (Municipal Works Department) and request it by following these steps. You can obtain the certificate in a maximum of 15 days.
4. Sanitary permit and remodeling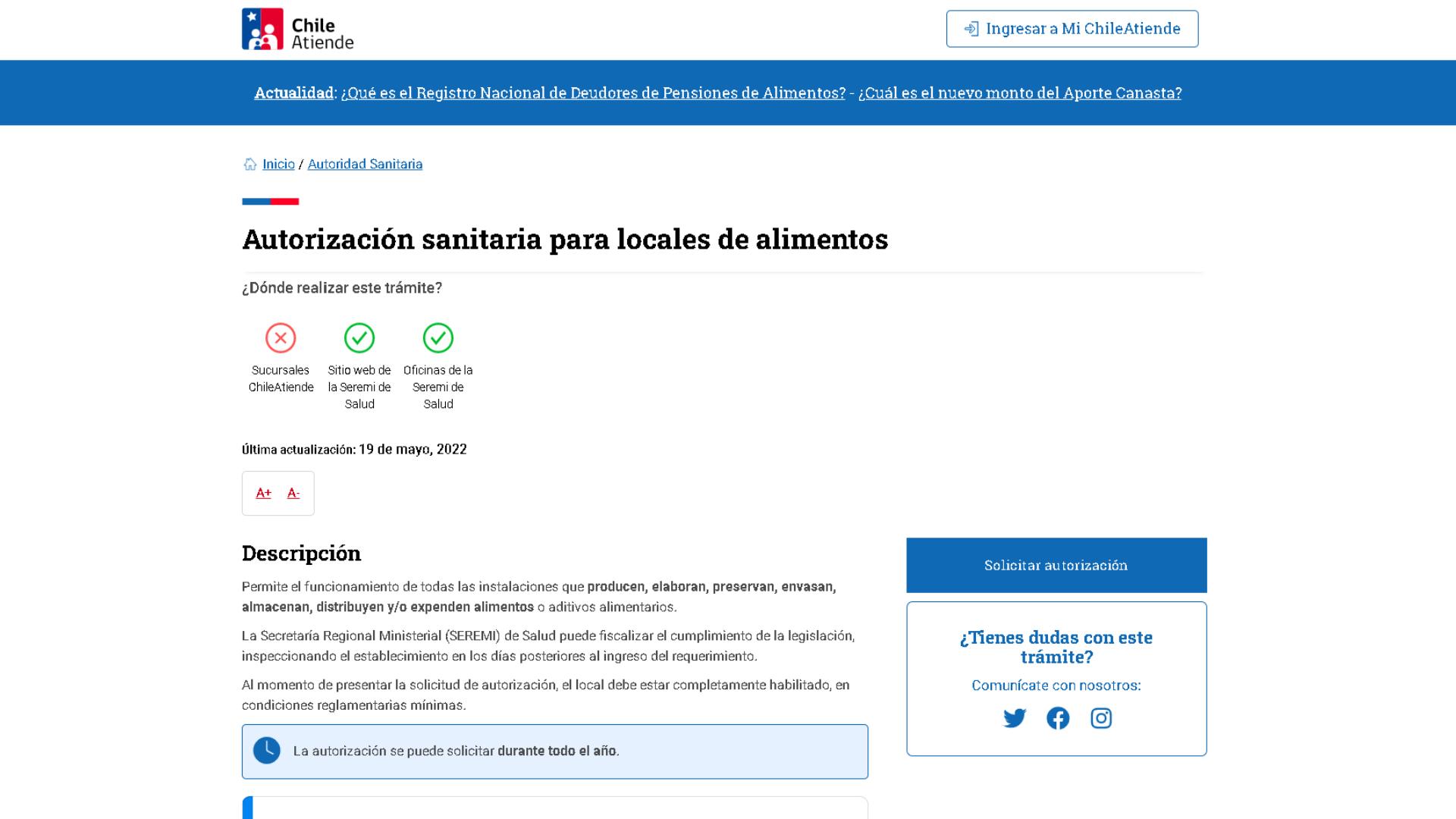 The sanitary permit can also be obtained online or in person. Specifically, it can be obtained through the website of the Seremi de Salud (Regional Ministerial Secretariat) or in person in the vicinity of the commune where the business premises are located. It should be noted that before starting these procedures you must have a technical project that specifies the information about the commercial premises, in addition to the details of the restaurant's operation. Some of the information is as follows:
Municipal authorization
Plan or sketch of the plant and sanitary facilities to scale
General description of the food preparation processes
List of raw materials to be used
List of types of food to be prepared
Sketch or technical report of the heat, odor, or vapor removal systems and cold
system Sanitary quality control system that you will have
Waste disposal system
And more
Also, the premises should already be equipped with all the vital elements – refrigeration, ventilation, disposal system, and more. For all this, you will need technical advice from architects, experts in refrigeration, and food manufacturing processes, plumbers, electricians, and more. Once the project is complete and the restaurant is equipped, you should also have all the necessary information to complete the process.
To do it online you can follow this guide created by the Ministry of Health of Chile. To do it in person, you will need the help of the legal representative of the company to make the request to start the process in the Seremi of the respective commune. After the request is made and the necessary documents are delivered, the Seremi can send an official to verify that everything in the documents agrees with the organization of the premises (although sometimes it is unnecessary). You will get a response to your request in 30 business days. Learn more about this process here.
5. Municipal commercial, cleanliness, and alcohol patents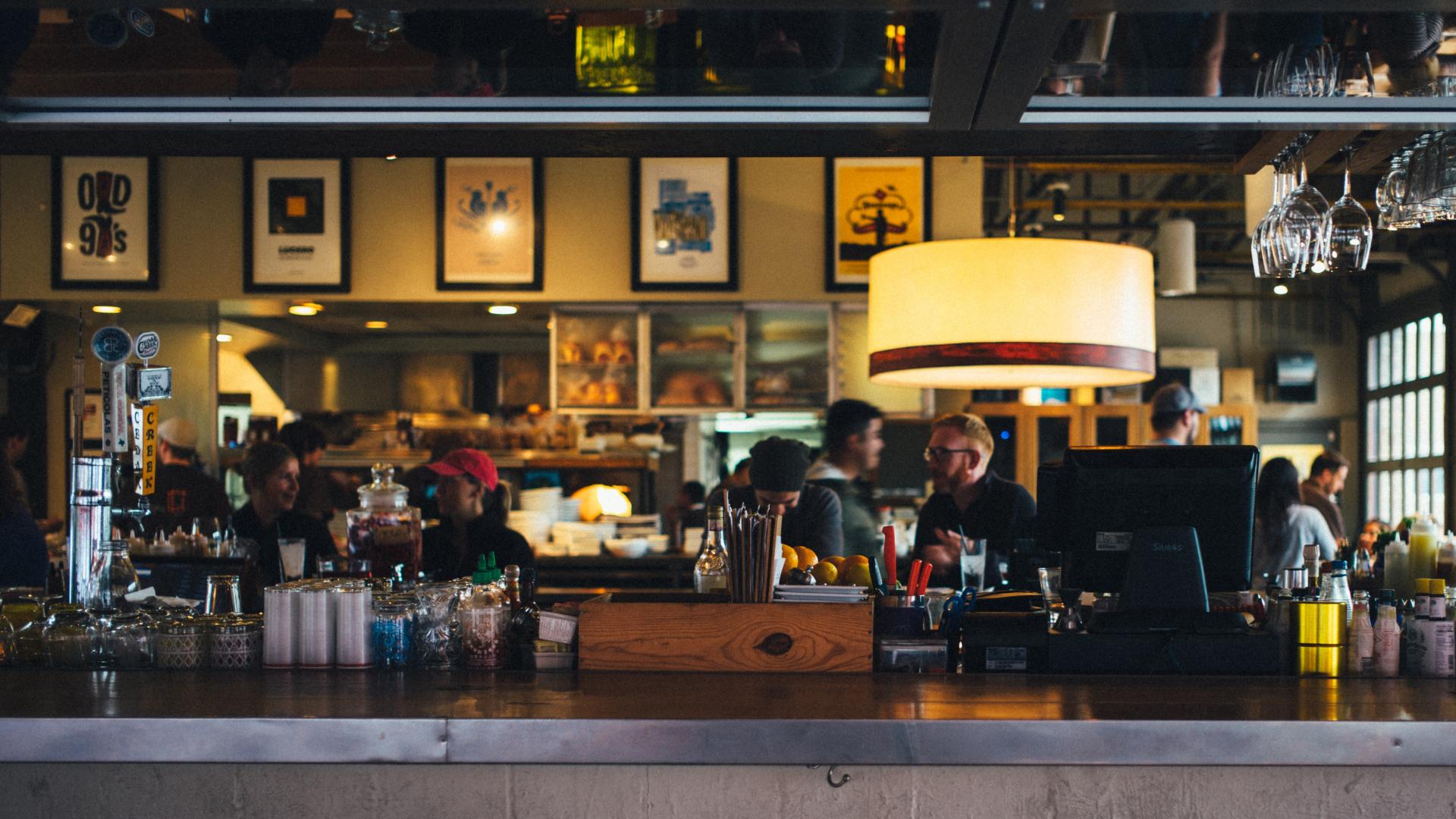 This last requirement is necessary to start commercial operations so that you have the right to public cleanliness and to sell alcohol in your restaurant. Some of the necessary requirements are:
Company document, legalized extract, and publication in the Official Gazette (if applicable)
Start of activities before the Internal Revenue Service (SII)
Document proving the title by which the premises are occupied: contract lease, domain certificate, etc.
A favorable sanitary permit granted by the Seremi
And the feasibility report, building permit, and final reception of the property where the business will be carried out, granted by the Municipality Works Department
Up to this point, you should already have all these requirements, so getting them should be relatively easy. Obtaining the patents are required to operate your restaurant and is also an annual payment – you must continue to pay a variable rate each year. Also, they are low-cost. Another thing that you must take into account is that you must carry out these procedures as soon as you meet all the requirements, especially if you want to obtain an alcohol sales license. This is because they are the ones that will take the longest to obtain, and can take up to 45 business days. You can learn more about patents here.
Start operating your restaurant!
After you meet all these requirements, you have your business premises approved, your restaurant equipped and ready to operate, and you can start with the rest of the activities of a restaurant. We've created several articles that will help you get your restaurant up and running as quickly as possible. Some of the tasks you still have to accomplish are:
Hire and train your staff. That includes your kitchen staff and server staff. Remember that you should also get advice regarding Chilean labor laws
Create contracts with suppliers and make the purchase of the initial inventory
Install a restaurant point-of-sale system before opening for the first time. This can greatly facilitate the operation of your restaurant
And the grand opening of your business
Opening a restaurant in Chile is easy, but guaranteeing your success is a matter of discipline, dedication, and hard work. Are you ready for the challenge of starting a successful restaurant in Chile?
Let's go!