In-house signs have been a staple of restaurants for decades, but today's electronic signs offer great benefits for marketing and delivering a superior customer experience. These signs are called by different names that include digital signs, electronic billboards, and other terms, but they use the same technology to post current information, menus and other content. In fact, electronic billboards - such as those used in Time Square in New York City and other urban centers - basically employ the same technology. With the right system, you can power multiple signs in one location or signs at multiple locations
You can use digital signs to connect with big-screen monitors and post information about the day's specials, marketing messages and customer-generated photos, videos and reviews. Digital players can power multiple digital devices including promo boards, menu boards, directories and bulletin boards where managers can push slow-moving items, inform customers about upcoming events and share social media posts from customers. These posts might include photos of your food, videos of special events and reviews of your food.
The benefits of electronic signs are obvious in major urban centers around the globe, but some cities have banned digital billboards because they attract so much attention that people drive unsafely. However, your restaurant is the ideal platform for using electronic signs to market, inform and build customer loyalty. The benefits of digital signs include the ability to post shared photos from customers, and digital messages can be sent to large-screen monitors to post creative imagery, views, local attractions and news events. Unlike static photos and artwork, your digitally powered sign can become an ever-changing part of your restaurant's digital infrastructure.
Value-Added Benefits that Digital Signs Can Provide
You can manage your digital messages, menu boards and content remotely from anywhere there's a reliable Internet connection. You won't have to worry about misprints, shipping costs and outdated information on menu boards when you upgrade to digital technology. You'll enjoy an in-house bully pulpit where you can post value-added content, trivia and other kinds of Internet and digital entertainment. The key benefits of adopting digital signs include:
Upsell and Cross-Sell

No matter how strongly you encourage your servers to upsell, there will always be gaps in suggestive selling. Digital signs can serve as a powerful backup to inform customers about special entrees, desserts and appetizers.

Change Menus Easily

You can add photos and new menu items or change prices with a few clicks.

Post Nutritional Information

Global regulations regarding nutritional information about menu items are rapidly evolving. You can keep current with any calorie- or nutritional-posting requirements to comply with federal, state, provincial and local regulations.

Revise Menus Based on Time of Day

If you offer "early bird" dining specials, your sign can adjust prices and displays based on the time of day. It's easy to change breakfast, lunch and dinner menus. At night, you might want to promote live entertainment or your signature bar creations employing molecular mixology techniques.

Provide Messages from Business Associates

Restaurant often enter into collaborative marketing promotions with nearby retailers, movie theaters, live theaters and civic groups. You can promote this relationship on your digital signs or encourage your customers to support a favorite charity or local cause.

Train Your Staff

You can build a library of training materials and broadcast them over your digital monitors to train and cross-train employees without taking the risk of allowing access to your computer system.

Share Critical Information

You can use your menu board to share critical information such as expected wait times. The boards can also run value-added content to to give customers something to do while they wait.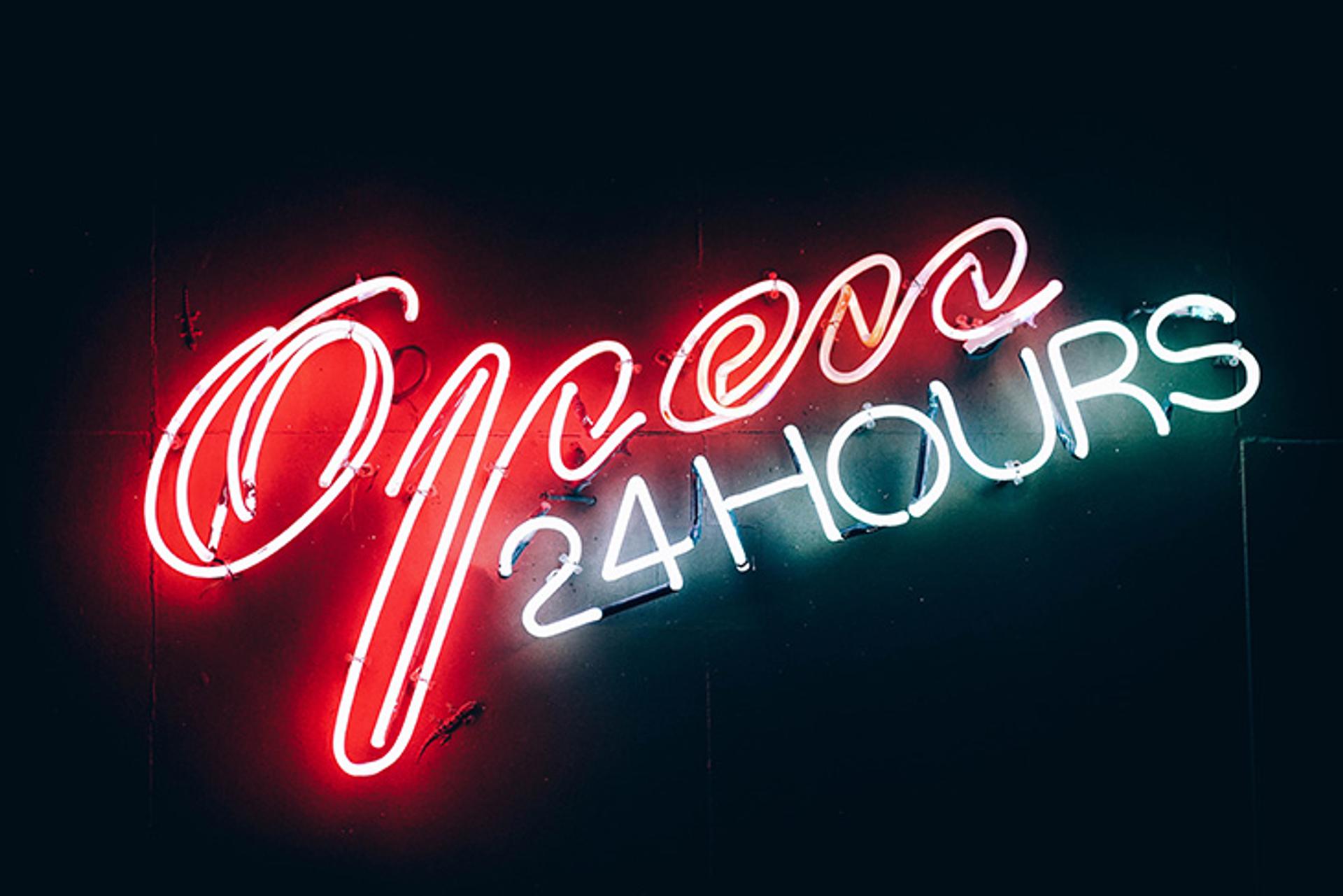 Replace Traditional Signs with Electronic Technology
Digital signs create a changeable palette where you can post information in your window to entice passersby, market your social media promotions in the dining room, generate in-store traffic and market alternative income streams such as catering services. And branded merchandise. You can post videos that show how your food is prepared or highlight a cuisine, culinary technique or restaurant milestone. More than 40 percent of shoppers reported that they were more likely to buy something when information is delivered close to the point of purchase. Your restaurant is a captive audience, and you should deliver compelling and convincing information as often as possible.
Crafting a Superior Customer Experience
New customers often have questions about your restaurant, concept and supply chain, but you can provide this information on a centralized digital sign. Signs can market both indoors and outdoors, build anticipation for seasonal menu changes, inform customers about social media contests and highlight your automated customer loyalty and rewards program. Instead of turning to their phones while waiting for coffee or food, your customers can find out where their coffee beans come from or which ingredients are supplied by local farmers.
Delivering Great Drive-Through Experiences
Drive-through windows often get a bad reputation because they encourage customers to waste fossil fuel. A responsive digital sign system at the drive-through window can enable faster ordering. You can even market to nearby drivers through GPS technology. If it's unseasonably hot or cold, you can update your drive-through menu to push hot beverages or cold drinks. Digital confirmation boards can reduce errors, and many drive-throughs encourage customers to park and wait for their orders instead of burning gallons of gas.
Testing Content and Fine-Tuning Your Marketing Messages
Digital signs could be one of the most valuable marketing tools in your arsenal except for your menu and staff. You can test multiple versions of marketing messages without incurring the expense of printing, shipping, buying space and monitoring responses. An Arbitron study found that digital media in public attract more customers than posting videos on Facebook or the Internet.
Digital signs can be used to promote special occasions at your restaurant such as Carnival and Valentine's Day promotions. You can craft great customer experiences with timely digital messages, increase check amounts, engage customers in two-way conversations and build community connections by posting local news. No other marketing tool - except your menu - can deliver comparable results for your investment.