Do you want to start using QR codes for your restaurant menu?
If humanity has learned something lately, being in contact with things everyone else touches is not a good idea.
That is why using QR codes for restaurant menus is crucial nowadays.
In this article, I will tell you how you can start using QR codes for restaurant menus.
When you finish this article, you will know why QR codes and contactless menus are a necessity and part of your restaurant's future.
Let's get right into it!
Advantages of using QR codes for your restaurant's menu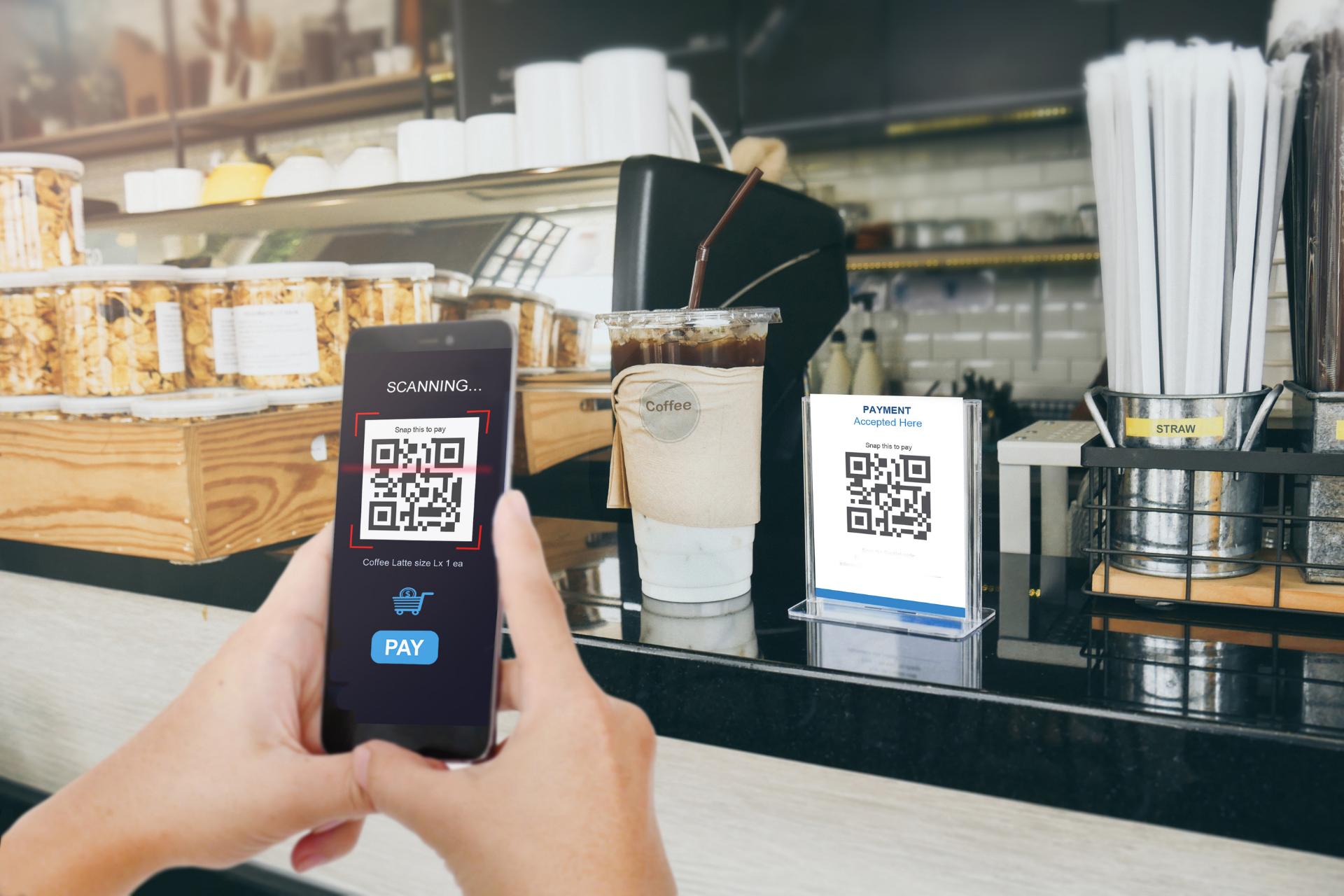 There are many advantages of using QR codes to create contactless digital menus for your restaurant.
QR codes are used in a lot of places like retail shops, payment gateways, etc. Restaurants probably get the best out of this tech because their operating costs are reduced.
For example, as a restaurant owner or manager, you'll be able to cut down on printing and payroll costs while you increase your revenue and service speed at the same time.
How?
First of all, some restaurants, like family restaurants, must keep changing their menus constantly. This can become a significant expense every month!
This is also a benefit for high-end restaurants with menus that shift every week or month. A digital menu that appears after the client scans a QR code is nice to cut these costs.
Secondly, you might be able to cut down on your staff while keeping the service efficient. Why? Because you can use QR codes often comes along with a self-service POS system to streamline the ordering process.
That way, you won't need as many waiters to take care of your clients because clients can order by themselves using their phones. You will then need just enough waiters to deliver the food to each table!
Having a digital menu will also increase your revenue because the service will be much faster, allowing you to serve more clients every day.
You will also be able to increase your waiters' salaries while they also get more tips. The result? Motivated staff!
An often-overlooked advantage of QR codes for restaurant menus is that you can include them easily in your restaurant's marketing strategy. Put the QR codes in banners, takeout packages, on tables, in your restaurant's social media, and more!
Of course, this tech will limit the contact between your staff and the customers — which is ideal during the pandemic.
Customers can order whenever they want, regardless of where they are, and without touching a physical menu.
They can pay online using online payment apps, which will make the whole process much safer for them and your staff.
How to use a QR code for your digital menu?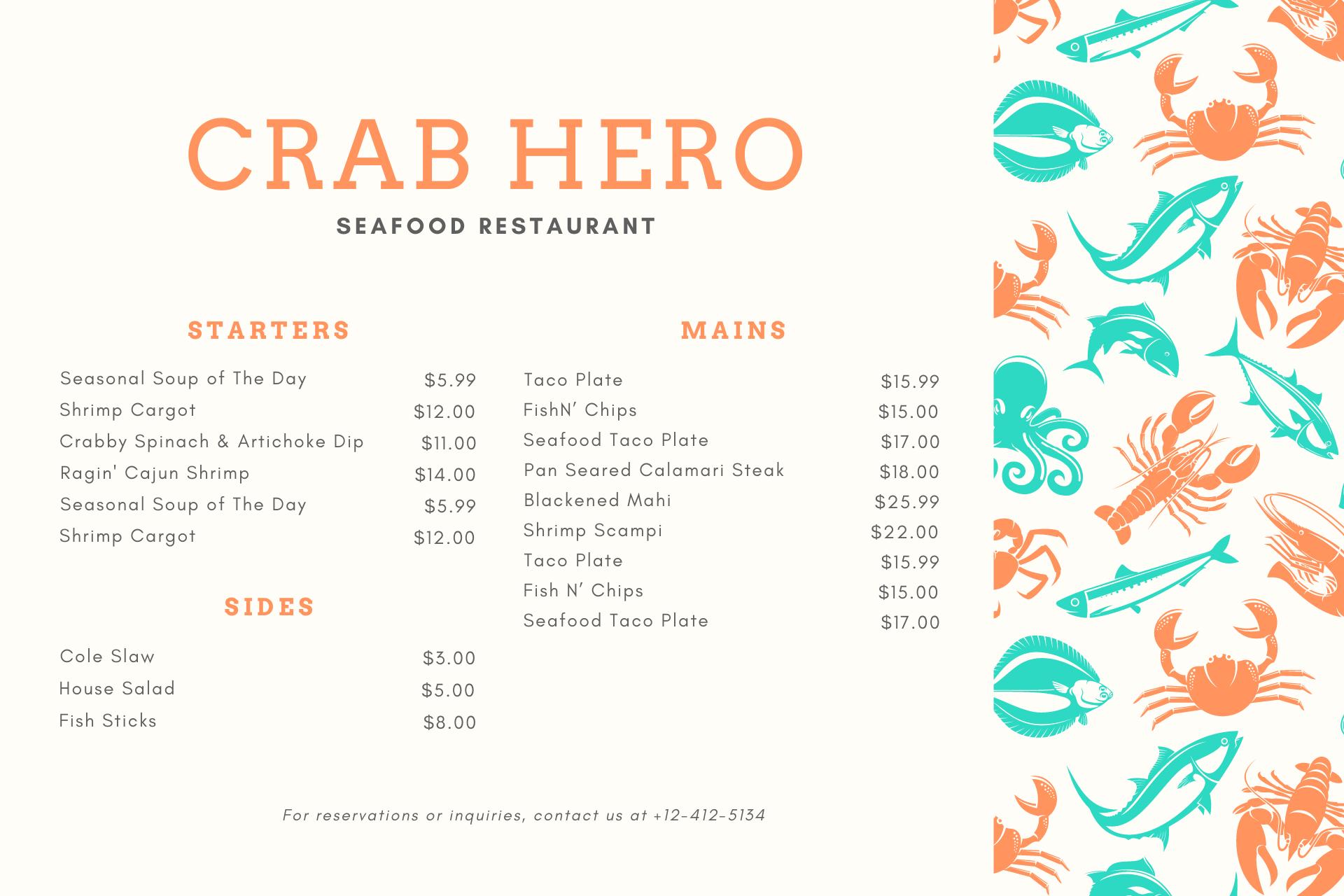 Using a QR code for your restaurant's menu is easy. Here, I will explain two methods you can use to create a QR code with your contactless menu.
1. Complicated Method
For the first method, you have to do it manually, which is the cumbersome version of the process:
Create a website for your restaurant or a PDF version of your menu. Make sure it's phone-friendly!
Find a QR code generator online and create a QR code with links to your website, restaurant menu, or downloadable PDF.
Place the QR code where your clients can see it and scan it!
Of course, if you do not have a website, or a PDF version of your restaurant's menu, the first step is the hardest to achieve. If you do, then this is a piece of cake!
2. Simple Method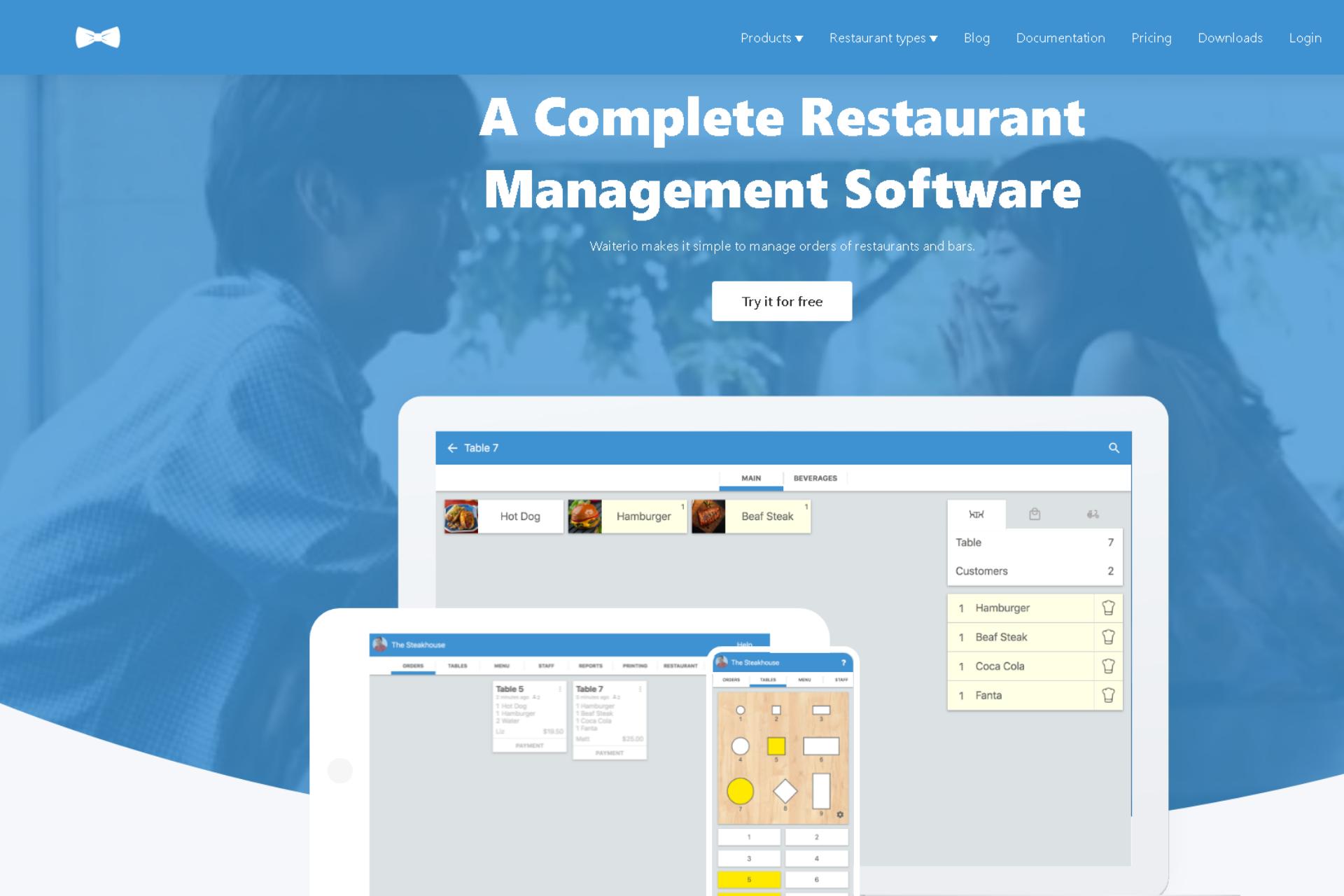 Now, I will explain the steps for the easy method: Install Waiterio.
With the Waiterio POS system, you get a free auto-generated website for your restaurants, which also happens to have the QR code feature. So your customers will be able to:
Scan the QR code 
Check your restaurant menu 
Choose their food
Order the food by themselves
Additionally, your customers will also have the option to order their food online!
Are you still waiting for the next step? That is it!
Best QR code menu apps and services
You can choose from many apps to get yourself the best QR code menu system. To help you choose, we decided to provide you with a quick review of the best ones.
Note that this is not an in-depth review, but instead, we'll be judging these services by pricing, features, user ratings, integration with POS, and ease of use.
Pick the most suitable option for your restaurant and start complying with the best sanitary practices to avoid contagion, keeping your servers and your customers safe.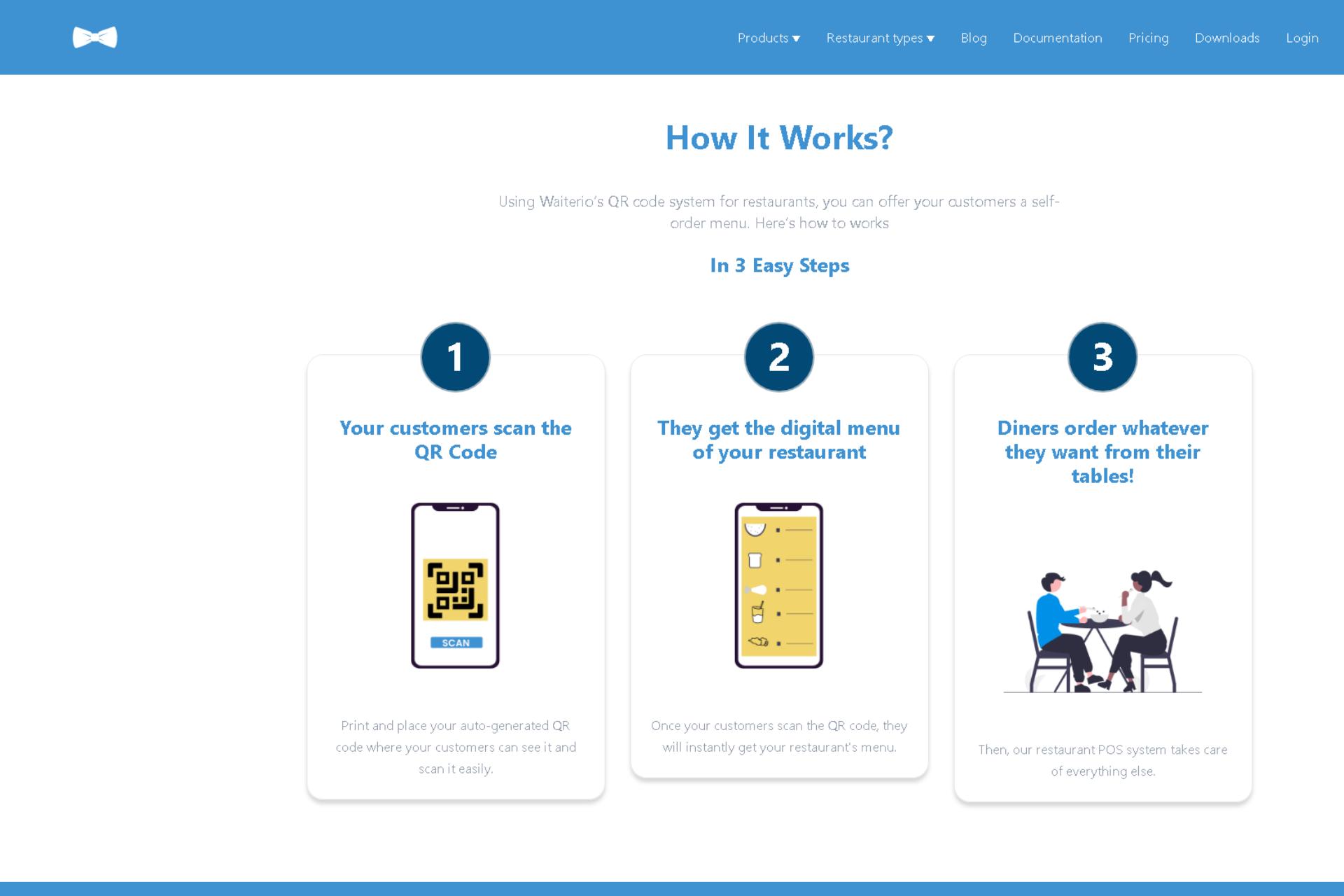 The Waiterio QR code menu generator is easily the most convenient one you will find on this list.
First of all, its pricing is $0 — you will get this feature for free by using the Waiterio POS software.
You are not just getting a QR code generator, you are getting a complete restaurant management system. 
And finally, using this software is very easy.
You print the QR code.
You place it anywhere your customers can see it and scan it.
Your customers scan the code and can immediately check the automatically generated online menu of your website.
Once they make an order, it's sent directly to the kitchen without the clients talking to your waiters.
The code is not affected if you make changes to the menu.
The online menu can be easily updated anytime.
Comes with a suite of other useful software for restaurants.
Pricing
Free plan available.
Small plan: USD 19 yearly and USD 39 monthly
Medium plan: USD 39 yearly and USD 59 monthly
Large plan: USD 59 yearly and USD 79 monthly
Reviews
2. Scanour.menu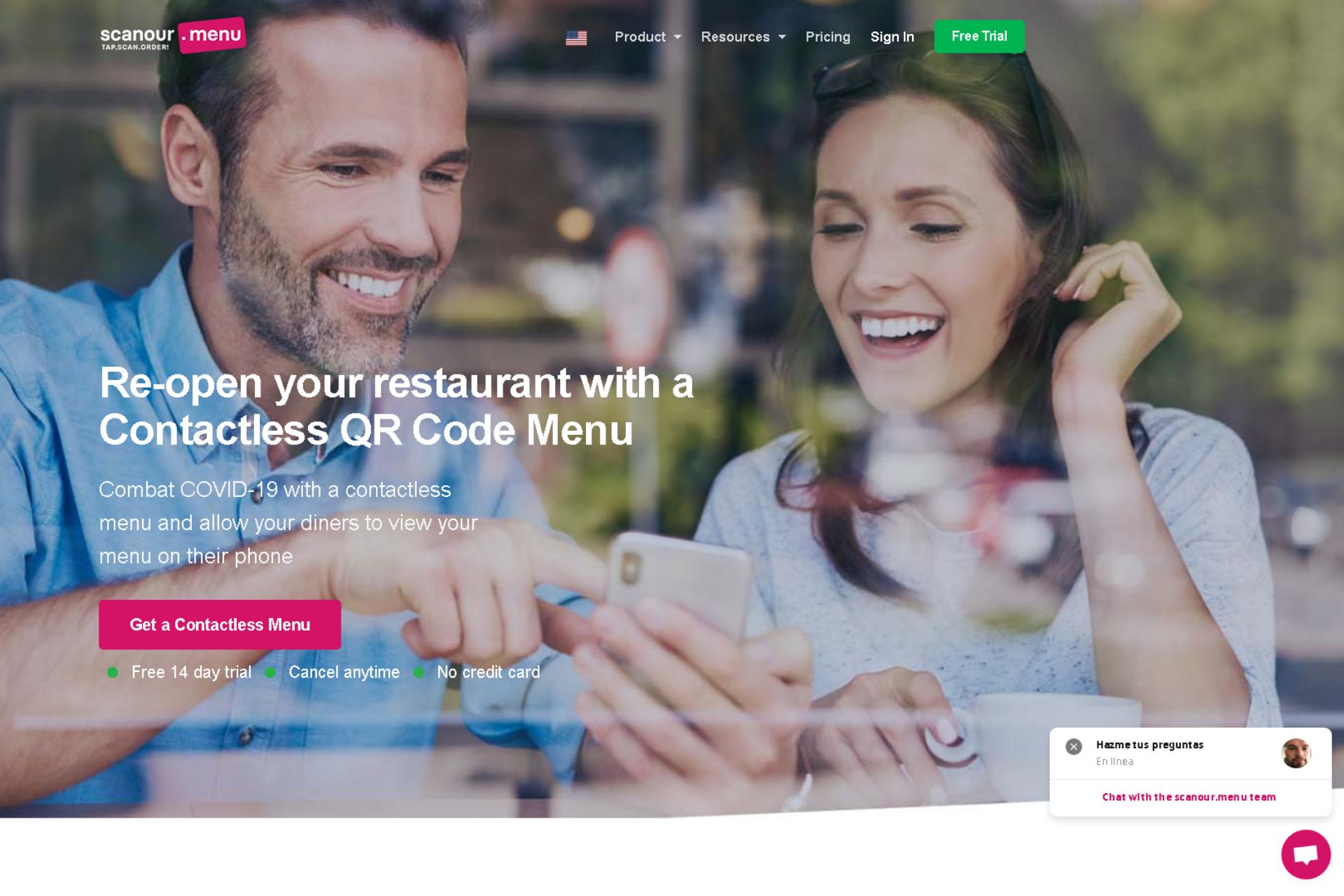 Scanour.menu drives a hard bargain with their good prices and good features.
Prices start at $25 for the essential plan, which gets you 10 free contactless cards to display the QR code.
Extra cards and extra custom cards cost $1 and $1.20 respectively, and they're double-sided credit card-sized plastic pieces.
Sadly, this service is not compatible with any ePOS system yet.
You also have to create a menu, which is a simple process that can take anything from 10 to 20 minutes.
Once your menu is set, and you have your cards (which take from 1 to 8 days to arrive, depending on where you are located), you will be able to provide this service at your restaurant.
The app is similar to Waiterio's — once scanned, the QR code takes your customers to your restaurant's menu with the browser.
This still requires your waiters to be present and have direct contact with the clients.
Pricing
Essential plan $25 per location/month
Pro plan $45 per location/month
3. Beaconstac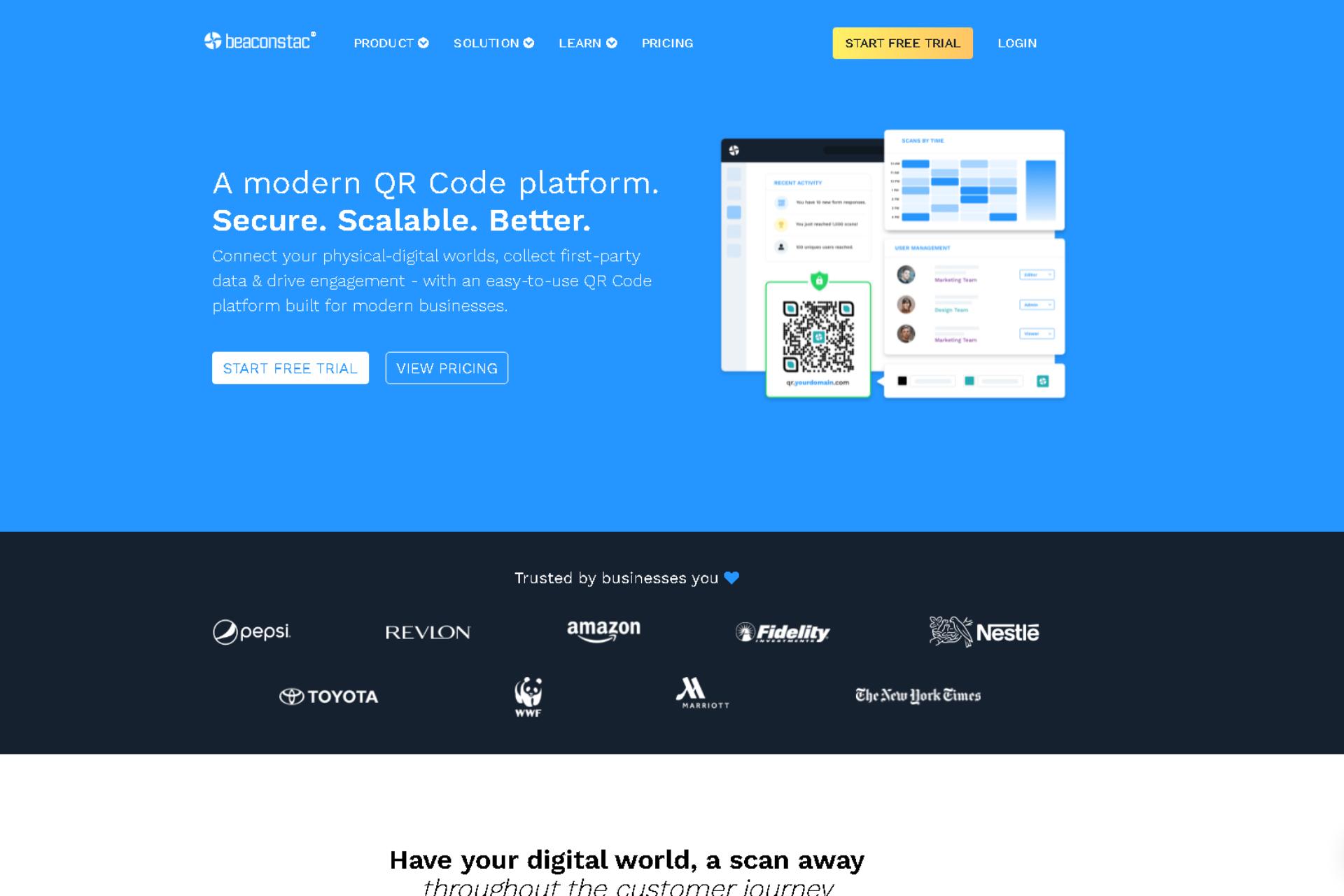 Beaconstac is an interesting addition to this list due to its dynamic QR codes.
Their prices start at $60, which gets you 3 dynamic QR codes limited to 20,000 annual scans  — you can upgrade to a bigger plan to get more orders per year and more QR codes.
Again, the service is not compatible with ePOS systems.
You can update your menu and re-use the same code as much as you want, and since they're dynamic, you can also show different menus for different times of the day.
The app gives you several customization options for the QR codes and how you use them. However, this comes with a couple of setbacks.
It's not the easiest to use and, it's the priciest on the list.
Pricing
Starter plan: USD 5 billed yearly
Lite plan: USD 12.5 billed yearly
Pro plan: USD 40.83 billed yearly
Enterprise: Personalized pricing
Reviews
4. Orderlina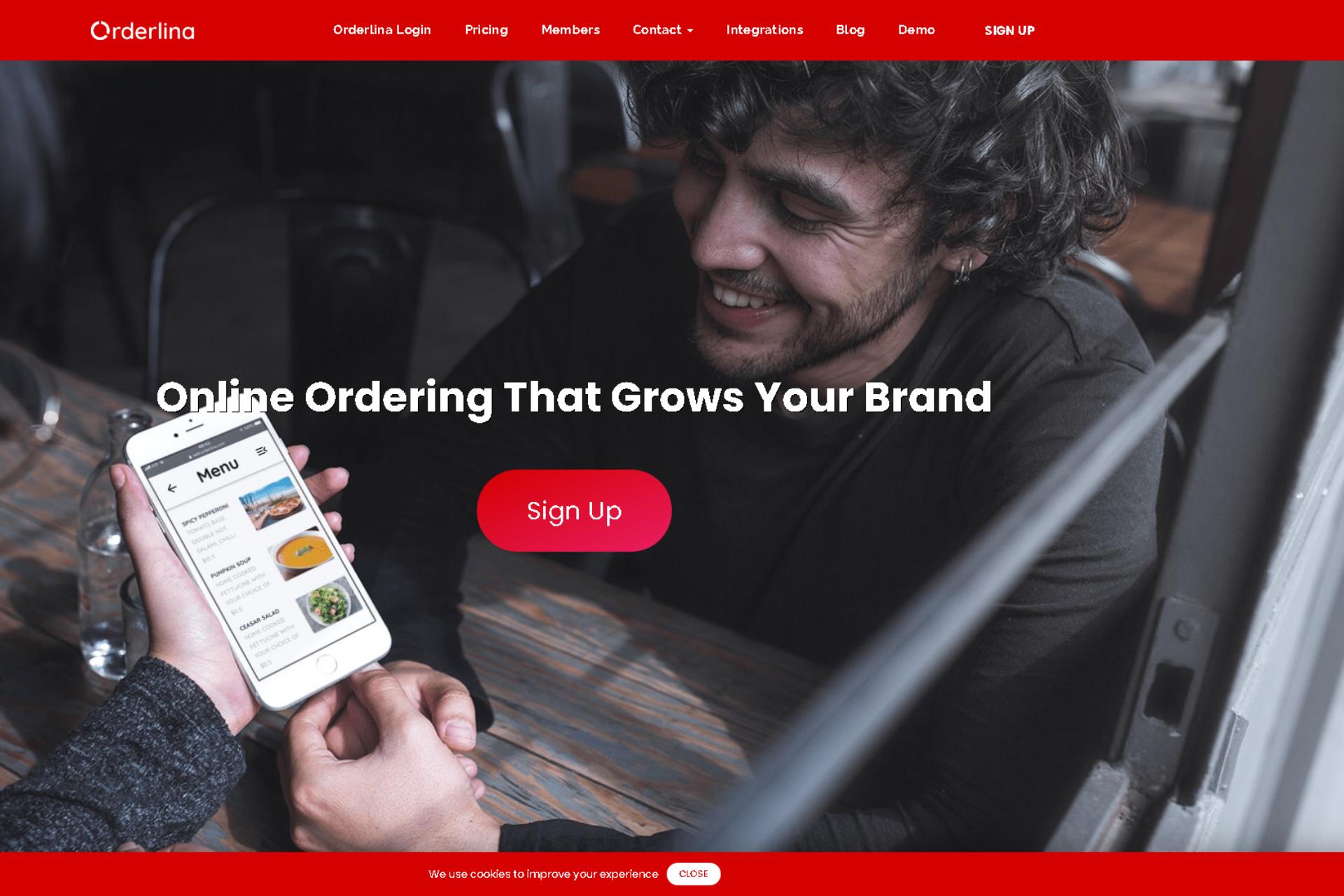 Orderlina provides an excellent service that will certainly help you run your restaurant better.
They have a free service if you only want a QR code menu, but it's limited to 500 visits per month.
The service is also compatible with POS systems like Square, but you do not get integrations unless you get a special $99/month plan.
The app is really good, as it allows you to upload PDF  format menus, images of each dish, and more.
It's also compatible with Stripe for payments with Google Pay and Apple pay.
Overall, the service provided by Orderlina is smooth and efficient — but make sure to leave some space in your budget to get the best experience!
Pricing
Free plan: $0.
Venue plan: USD 19 billed monthly
Venue+ plan: $39 USD billed monthly
Venue+POS plan: $99 USD billed monthly
MULTI plan: USD 99 billed monthly
Enterprise: Tiered pricing
Reviews
5. QR-code-generator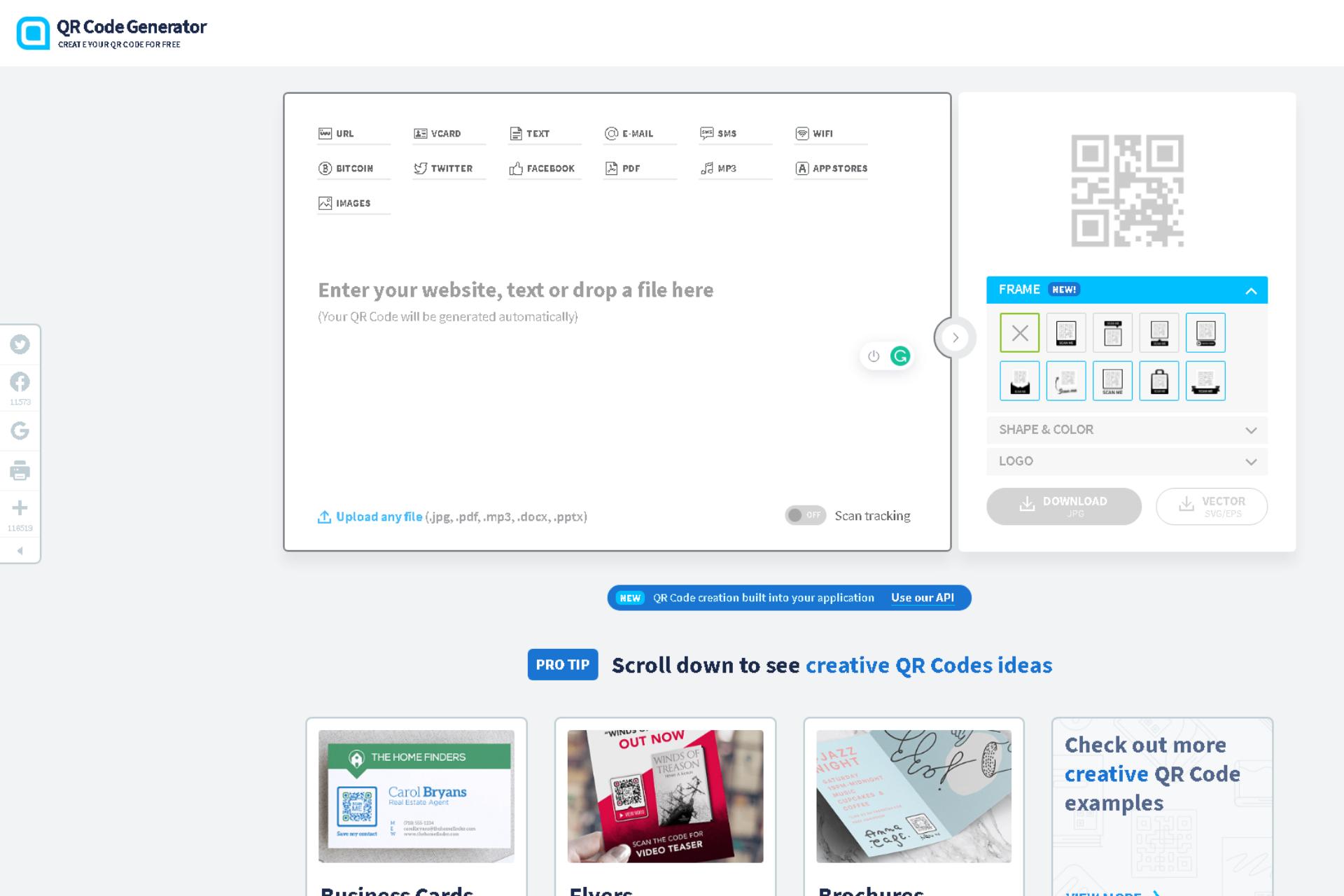 QR-code-generator is not a restaurant-only service, as they provide their QR codes to anyone who needs it.
The prices start at $60 ($5 billed annually), which will get you 2 dynamic QR codes and 10,000 scans, but you can upgrade to better plans to get more codes and unlimited scans.
Still, this service is not compatible with any self-service POS systems.
You still have many options to use the QR codes as you see fit.
You can set up a PDF menu, image, or website if you have one already, which is the most convenient case.
Additionally, you get metrics to see how the codes are doing whenever you want with an active subscription.
Pricing
Starter plan: USD 5 billed yearly
Advanced plan: USD 12.50 billed yearly
Professional plan: USD 37.50 billed yearly
Reviews
QR code menus, self-service POS systems, and contactless menus are the future!
Keeping up with the technological trends of the gastronomical industry is a must if you want to run a successful restaurant business.
If you fail to adapt, your restaurant will lose customers, which is a hit you do not want to take!
By having a QR code system for your restaurant menu, you will be able to:
Make your service faster and more efficient
Implement menu engineering techniques faster
Reduce payroll costs
Reduce printing costs
Increase your revenue
Are you ready to take the next step? Get your free trial with Waiterio self ordering system now!