Drive-thrus have been around for over seventy years. They've improved profits for several types of businesses, including fast-food and other types of restaurants. Nowadays, they've become one of the most convenient sales channels for food businesses all over the world. In this article, I'll talk about the following:
How drive-thrus benefit restaurants
How to know if your restaurant would benefit from one
And the most effective alternatives to drive-thrus you can use in your business
When you finish this article, you'll be able to decide whether a drive-through fits your business model or not. Also, you'll be equipped to start developing a drive-thru project and know how to provide the best experience for your customers using one. Let's get right into it!
Why Are Drive-Thrus So Effective?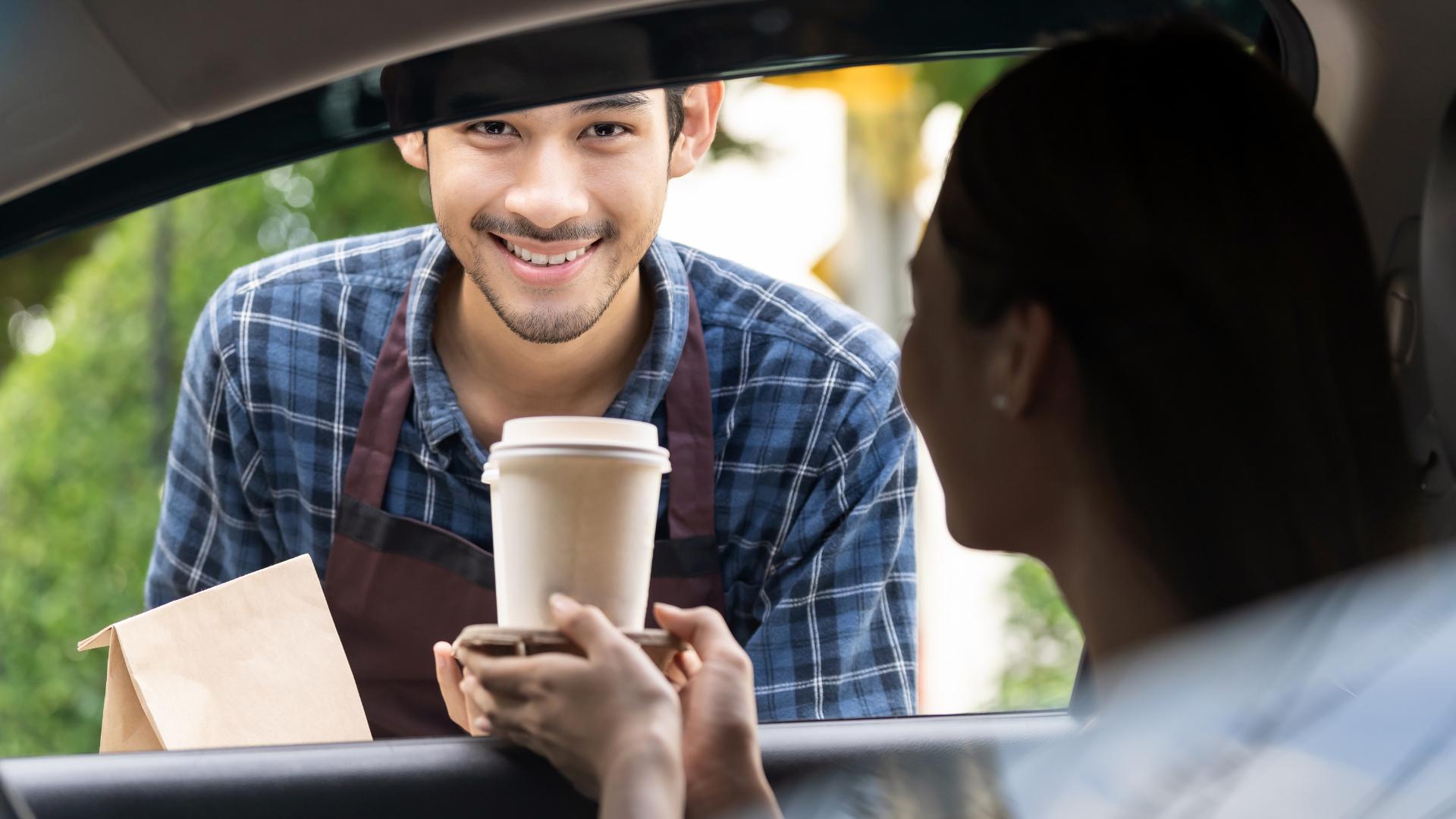 The short answer is that drive-thrus are convenient. They provide a quick means for customers to order their food and take it home or elsewhere without stepping down from their vehicles. Since society is on the move now more than ever, having a service that satisfies the need for food as fast as possible in such a convenient manner is a safe bet for customer satisfaction. In fact, 78% of customers point out that they consider drive-thrus to be convenient and that that's exactly what makes them an appealing option. This, in turn, makes them one of the most effective ways of increasing sales, profits, and customer satisfaction, which are essential for restaurants. Studies have shown that a drive-thru improves revenue by up to 90% in restaurants, which is a high motivation for any business owner looking to make the most out of their business. This is also backed up by the fact that 37% of customers would order more frequently from fast-food joints if they had drive-thrus. Additionally, there's no doubt that they became essential for restaurants in the past years during the pandemic. Restaurants that had a drive-thru in place were able to continue their operations without significant changes, aside from standardized safety practices.
So, to summarize, drive-thrus are beneficial for restaurants because they:
Provide comfort and convenience to customers
Improve profits and revenue per order
Improve customer retention
Are considered slightly safer and/or more sanitary
How to Install a Drive-Thru in Your Restaurant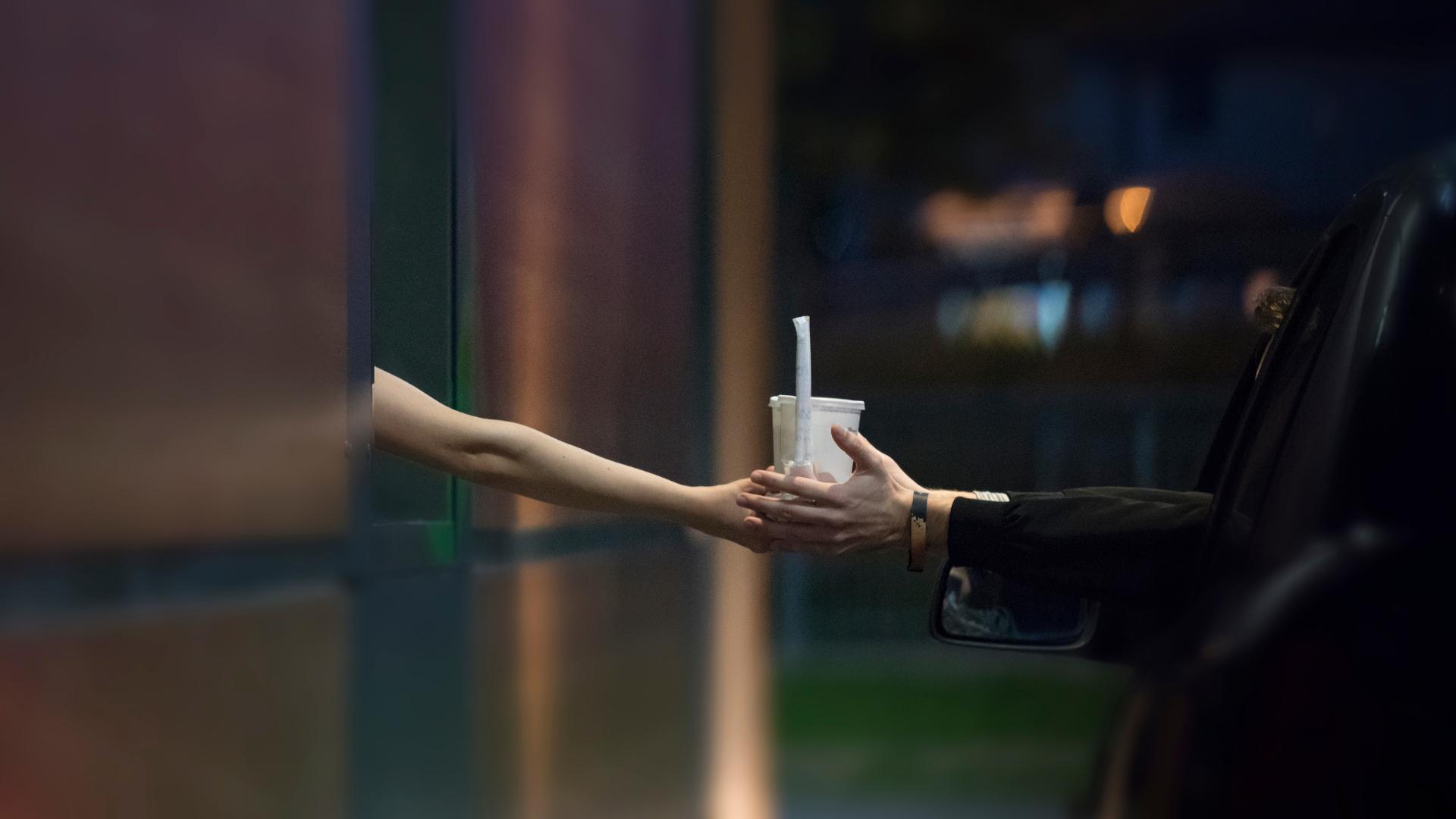 Seeing how drive-thrus seem to be so beneficial for restaurants, most owners would immediately start asking how they can install one in their businesses. The truth is that it's not a simple decision to make. In fact, you must approach it as a project, studying every aspect of it before building one. You must consider the following questions:
Does your restaurant have the right food to offer with a drive-through service? Is it compatible? Is it easy or fast to prepare? If not, you must create a menu that's both in line with your current offer and customers and meets said requirements.
What's the expected volume of customers? Are projections enough to justify the changes? If not, you'll have to consider other alternatives.
How much space do you have to build a drive-thru? Will your restaurant require major renovations? Sometimes, space limitations are too much, making the drive-thru not convenient or fast enough for customers. That can be catastrophic for a business considering it can be a sizable investment.
Does your restaurant have the necessary infrastructure and capital to support these changes? Keep in mind that you will need to cover the cost of layout design, materials, construction work, and also drive-thru tech and equipment.
If you ask yourself these questions and they all turn out to have positive answers, then building a drive-thru might be a viable project. The following steps will help you get started.
1. Check Local Regulations Regarding Building Codes of Drive-Thrus if Available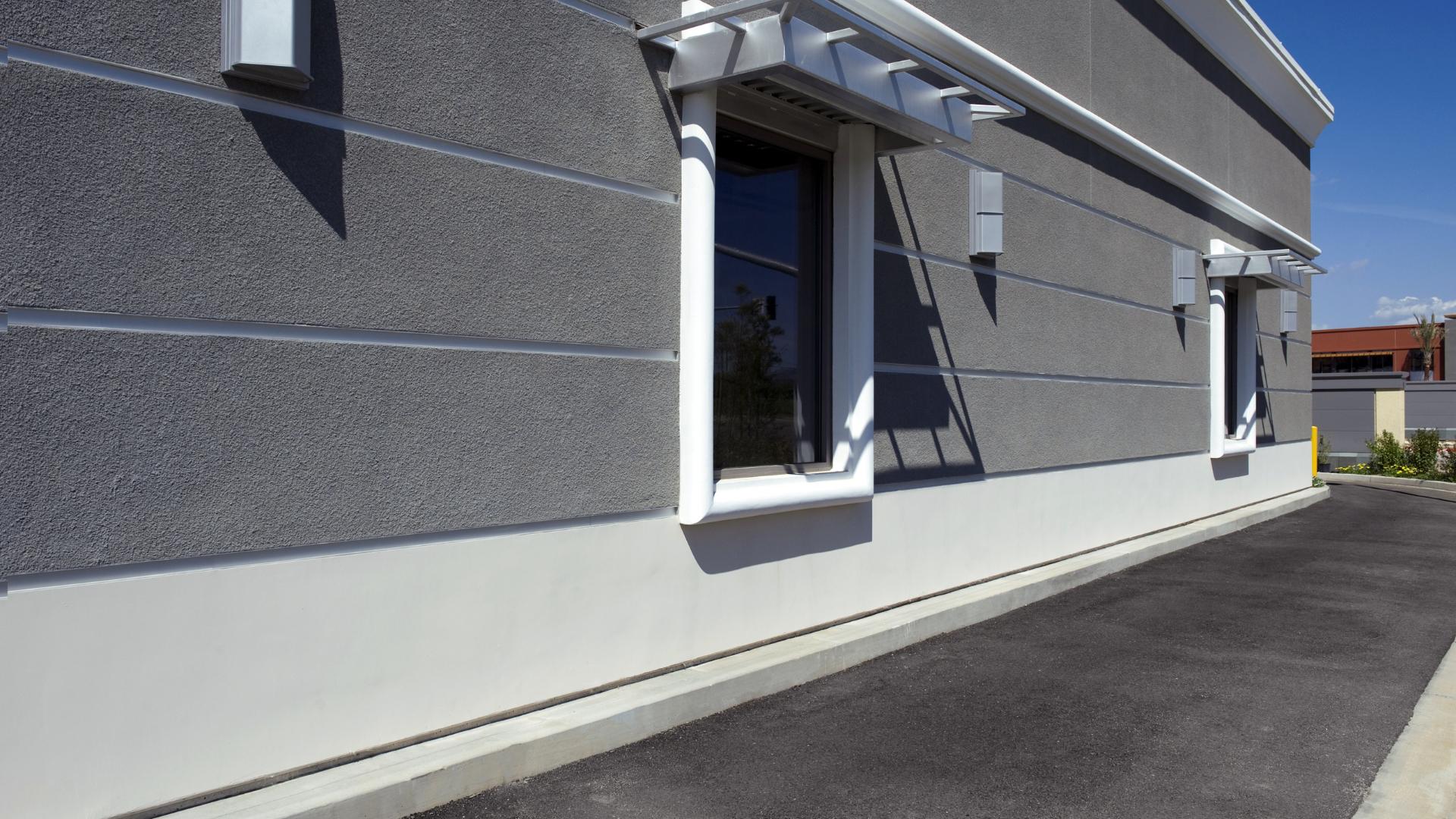 Some places have specific regulations regarding drive-thrus, like the size of the lane, vehicle height and width limits, pedestrian safety, safety regulations, and more. Some will require you to ask for permits and certificates to build drive-thrus, and not being compliant with them can cause you legal issues.
2. Check Drive-Through Common or Innovative Practices
Some businesses are using the same drive-through design they used decades ago. However, vanguardist businesses are applying new technologies like AI-powered drive-thrus to their advantage to improve profitability, upselling practices, customer retention and satisfaction, consumer habits, and much more. Learning about these practices allows you to stay up to date with the way drive-throughs are built and designed to provide the ultimate customer experience every time.
3. Study or Directly Consult Your Customers
Learning about what your customers want, whether directly or through indirect research, can be useful when creating a service such as drive-thrus. You can gather as much information as possible from simple surveys and it will help you tailor the new service to your customers' needs. You should ask questions related to the speed of the service, the type of service they prefer, payment methods, prices, menu items they'd like to have, and much more. After all, if you can't guarantee your drive-thru will offer more or similar quality than that of your competitors, why bother creating one in the first place?
4. Consult Industry Experts to Create Ideal Layouts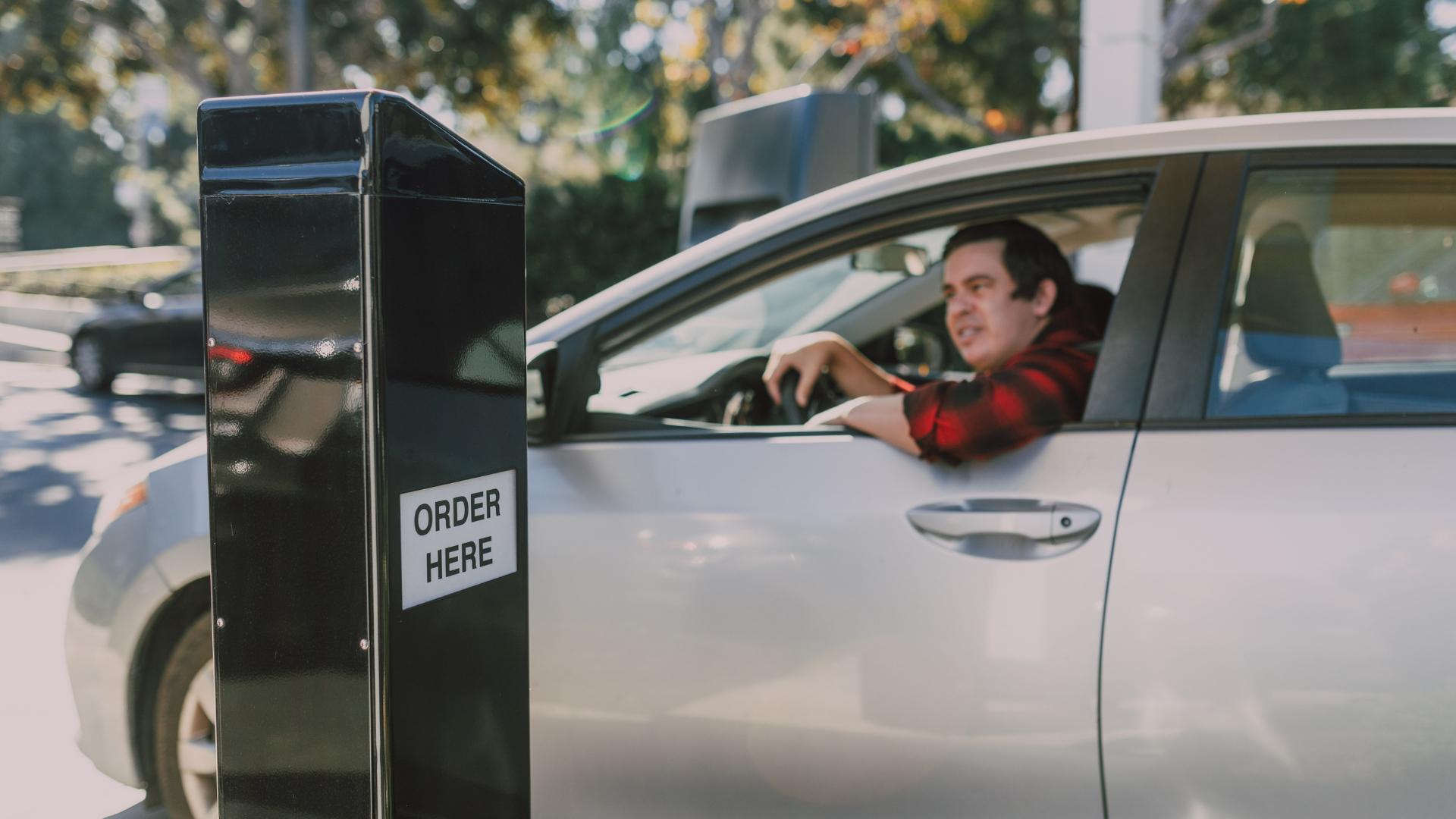 A drive-thru has three main areas, the area where customers order, where they take the food, and the inside area where your staff takes care of the customers' orders. That means you must create both a design that satisfies your customers' needs efficiently and a layout that allows your staff to satisfy every order. You must reorganize your kitchen and workflow to include the new channel of your restaurant. This will help you separate orders, provide a faster service, have fewer mistakes, and run a more organized restaurant. Consultants can also help you come up with a budget for the project.
5. Build Your Drive-Thru
Even though this seems like the final step, there are many things you can do after building your drive-thru. You must keep an eye on metrics like sales and profits, customer satisfaction, efficiency, median order price, and more. You can experiment with the menu offers, upselling techniques for the service, as well as other aspects that might improve the overall customer experience. You must always keep trying to improve what your restaurant offers!
Drive-Thru Alternatives for Small Restaurants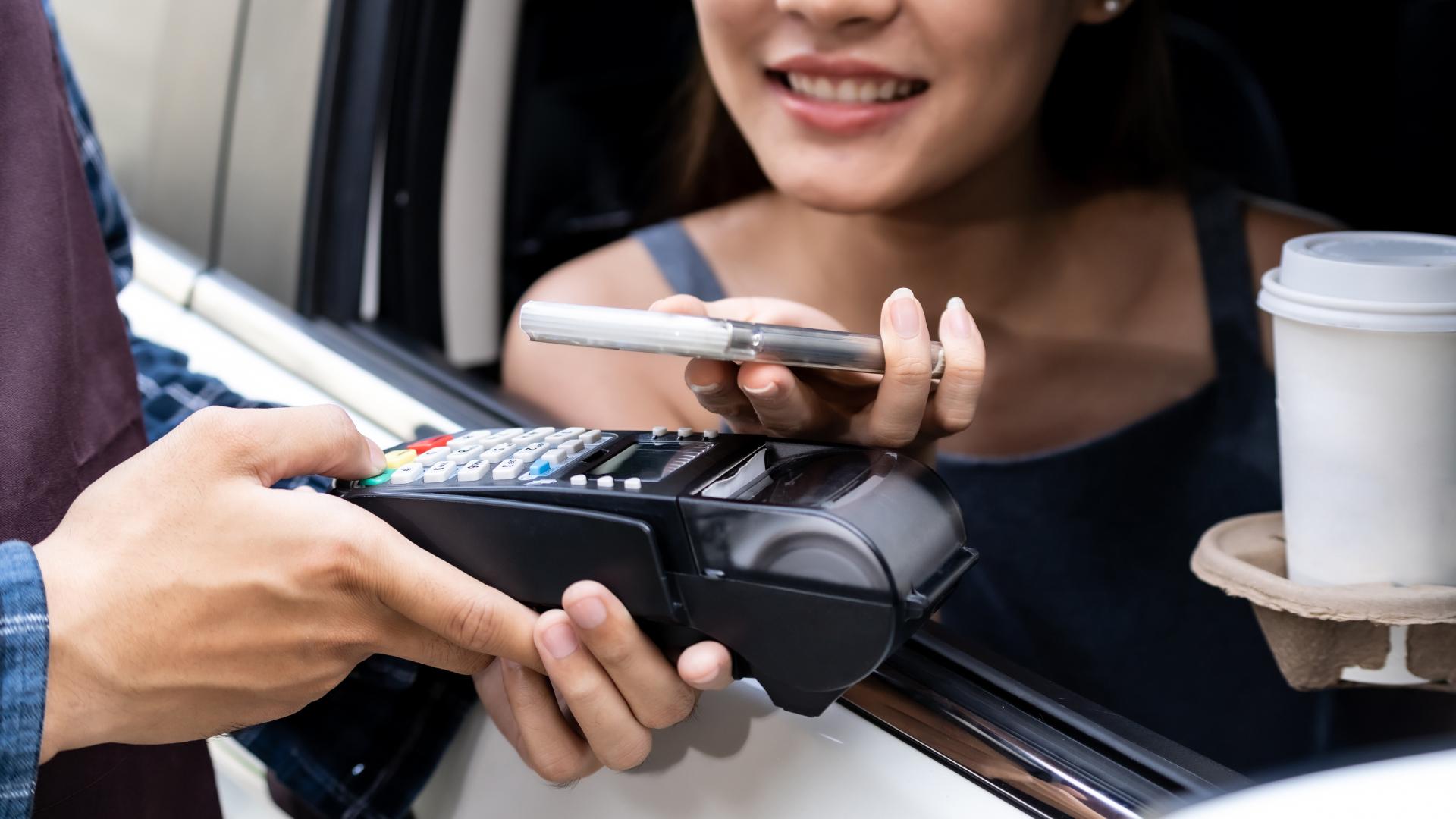 If you can't build a full-fledged drive-thru service for your restaurant, then you can opt for other similar alternatives that are also beneficial for the business. For example, a good alternative can be a takeout window for online sales or a pickup-only drive-thru. These are less expensive and can be beneficial if you already have strong online sales to justify them. Also, they are much less expensive when compared to drive-thrus, which can cost over USD 70.000,00. Not all restaurants have enough capital to justify a drive-thru but these alternatives can cost a fraction of one. Also, they can be paired with POS systems that support online sales, such as Waiterio. With Waiterio, you can provide your customers with an online menu where they can send orders directly to your restaurant's kitchen, and pay when they pick up the order at the restaurant or using online payment methods. A takeout pickup window is also an alternative your customers might prefer instead of delivery services, which can add up to their bills significantly. Finally, takeout is more cost-effective for restaurants – that's exactly why ghost kitchens and other light food businesses are so profitable.
Should You Create a Drive-Through or an Alternative Service for Your Restaurant?
Even though it might seem like drive-throughs in restaurants are an obvious solution to improve profits, the truth is that not all restaurants should have one. Why? Because not all restaurants are the same and you should consider drive-thrus and other similar solutions on a per-case basis. Some restaurants are not compatible with any other sales channels – in which case, you can always innovate and create new business models. With that being said, diversifying your restaurant's channels can open up your business to numerous opportunities for growth and increased revenue in the future. The deciding factor is to perform a thorough study to know if a specific solution would benefit your restaurant. With the right plan, any venture is possible. Are you willing to try?