How can you get a restaurant license in Florida?
Or, do you want to know how you can get your food truck licensed in Florida?
In this article, I'll cover all the licenses that you'll need to start a food truck or a restaurant business in Florida. I'll also give you an estimate of the total cost you can expect to get your license. So let's get started!
Florida, the sunshine state, has plenty of sunshine and attractions that attract hordes of tourists. Restaurants run the gamut from specialty cuisines to Michelin-star restaurants, and aspiring entrepreneurs might consider starting a food truck in Florida where mobile food trucks and vendors pop up everywhere.
Obtaining a food service license in Florida and a Florida annual food permit is relatively easy; it's just a matter of whether you can swing the funds to open a restaurant.
Permits Required for Both Restaurants and Food Trucks
Getting your food business licensed in Florida depends on what type of food operation you're running, but there are certain common licenses you need for a restaurant, food truck, or catering license in Florida. The process shares similarities to our California licensing & permits article. The first thing you need to do is register with the government to get an Employer Identification Number or EIN. It doesn't cost anything to register, and the process gives you legal permission to withhold monies for taxes and make estimated tax payments for your personal income tax. You can apply for an EIN at irs.gov.
The Florida Department of Agriculture and Consumer Services (DOACS) requires any facility manufacturing, packing, holding, processing, or preparing food, or selling food at wholesale or retail in Florida must have an annual food permit.
You must register with the Florida Department of Agriculture and Consumer Services, or DOACS, if you process and sell food. That includes any company that manufactures, packs, processes, holds, or prepares food. You can register at myfwc.com. The annual cost of the food permit in Florida varies, based on the type of food operation you operate. You can find a listing of fees at fdacs.gov. New operations must pass a safety inspection, and the licensing process takes about a month.
Registering with the State and City or County
You must register with the state to collect state sales tax in Florida. The state doesn't have a seller's permit for Florida per se, but registering to floridarevenue.com. More information about possible taxes include other taxes than that might be imposed, such as those for amusement machines in your restaurant, can be found at floridarevenue.com.
You will also need a business license for the area where you will operate your restaurant, food truck, or mobile food cart or get a catering license in Florida. What licenses are needed to start a restaurant in Florida? The Department of Business and Professional Regulation, the DBPR, handles business licensing throughout the entire state.
How much is a DBPR license in Florida? The costs vary depending on the type of restaurant and the number of seats. You can apply at myfloridalicense.com
Florida law requires that you provide a floor plan for a new seating establishment license. The plan must be approved before further pursuing your license. You can download the form to apply. At the time this article was written, online applications were not being accepted, but that could quickly change as restaurants gear up for 100% occupancy.
Filing for a Fictitious Business Name
In Florida, you must file for the right to use a fictitious business name for your restaurant or food truck. You can file at dos.myflorida.com. Fictitious business names are the name of your business, such as "Good Eats" or "Jerry's Gator Gumbo." You must be granted the right to use the name to be recognized in Florida courts as the person doing business as the fictitious name.
You must advertise your intention to use the name in a local newspaper at least once and certify that you have done so when applying. The registration lasts for five years and ends on December 31st of the fifth year. The cost of registering is $50, plus $10 for a Certificate of Status and $30 for a certified copy of the registration.
You're not required to file a fictitious business name if you are a registered corporation or decide to use your legal name, such as "Chuck Anderson's Tacos."
Food trucks require some special licensing preliminaries that are discussed in further detail in the "food truck only" section. County and local governments also require special permits for some restaurant functions, and these are discussed in the restaurants only section.
Florida Food Safety Regulations
Food safety is regulated by three main agencies in Florida:
The Department of Health
The Department of Business and Professional Regulation (DBPR)
The Department of Agriculture and Consumer Services
The DBPR handles most of the regulations for business licensing of restaurants and food trucks, but you do need to obtain your food permit from the Department of Health and obtain food handling permits for yourself and any employees.
You can find further information about the health department requirements at floridahealth.gov. Getting a health permit for your food truck or restaurant requires inspection of the premises for food safety issues and a fee.
Each restaurant or food truck in Florida needs to have a Certified Food Manager on duty during all hours of operation. Other employees also need to have a food handler's permit. These permits also apply to catering operations. You can find out more information about Certified Food Managers and Food handler's permits at floridahealth.gov.
Special Permits Required for Restaurants Only
Restaurants earn lots of money when they're licensed to serve alcohol. In Florida, getting licensed is a major part of most restaurant business plans. For eg., you'll need a license like the '4COP'. What is a 4COP license in Florida? It's a license that allows you to sell liquor drinks, wine, beer, and package deals. (More on that down below)
Applying for an Alcoholic Beverage License
You can apply for an alcoholic beverage license at myfloridalicense.com. There are several options for getting licensed that include the following:
4COP-SRX Liquor License These licenses allow you to sell liquor, beer, and wine on-premises. You must meet certain qualifications, such as having a bonafide restaurant. Qualifications include at least 2,500 to 5,000 square feet of floor space with permanent cover, but that can vary by county. You must derive at least 51% of sales from food and non-alcoholic beverages. A typical example is Broward County, which requires a minimum of 2,000 square feet and 150 seats. The cost of a 4COP-SRX license there is $1,820. [1]
4COP-QUOTA Liquor License These licenses are available by a lottery or quota system, and they apply to businesses that don't meet the food requirement, such as nightclubs, bars, and taverns. These are limited by the county's population, which means counties get 1 additional license for every 7,500 people. The license lottery occurs each year, running from the third Monday of August for 45 days. It's possible to buy a quota license on the open market from an existing license holder, but you'll probably need the services of a broker to find and make the deal. The costs can become quite high in those cases because of competitive pressure.
2COP Liquor License The 2COP Liquor License doesn't really allow liquor sales at all -- just wine and beer for consumption on the premises. There are no restrictions on the number of licenses that counties issue. The license also allows the sale of sealed containers for off-premises consumption if the local county allows it. In South Florida's Broward County, 2COP licenses sell for $392.
2APS Liquor License These are primarily used by convenience stores to sell beer and wine off-premises.
Local County Requirements
Florida's counties have different regulations for restaurant permits that might apply to your restaurant. These include varying requirements and permits that may apply to your new restaurant. These can include:
Certificate of Occupancy
Coin-operated machine licenses
Sign permits
Health department permit
Flammable materials permit
Certificate of Occupancy
You'll have to check your local county for regulations for getting your Certificate of Occupancy. In Miami, you need to register at the Department of State or Florida Division of Corporations, depending on whether you're using a corporate name or fictitious business name. You also need other documents, such as floor plans. [2]
Coin-operated Machine Licenses
If you operate any type of coin machine, including video games, you have to register at floridarevenue.com.
Sign Permits
Like Texas sign licensing, each locality sets its own regulations for signs. Check with your city or county, A good example is Orange County, Florida, which requires submitting a PDF online of your proposed sign details. [3]
Flammable Materials Permit
If you store any flammable materials, you will need to get a permit at your local fire department. For example, Orlando requires permits for storing hazardous or flammable materials. [4]
Food Operations That Do Not Need Permits Florida
According to orlandosentinel.com, home cooks can sell certain items they prepare without obtaining a restaurant license Florida. The types of foods people can sell from their homes include biscuits, bread, cakes, pasta, candies, flavored popcorns, and flavored vinegar. Gross sales are limited to $15,000 per year.
Special Permits for Food Trucks Only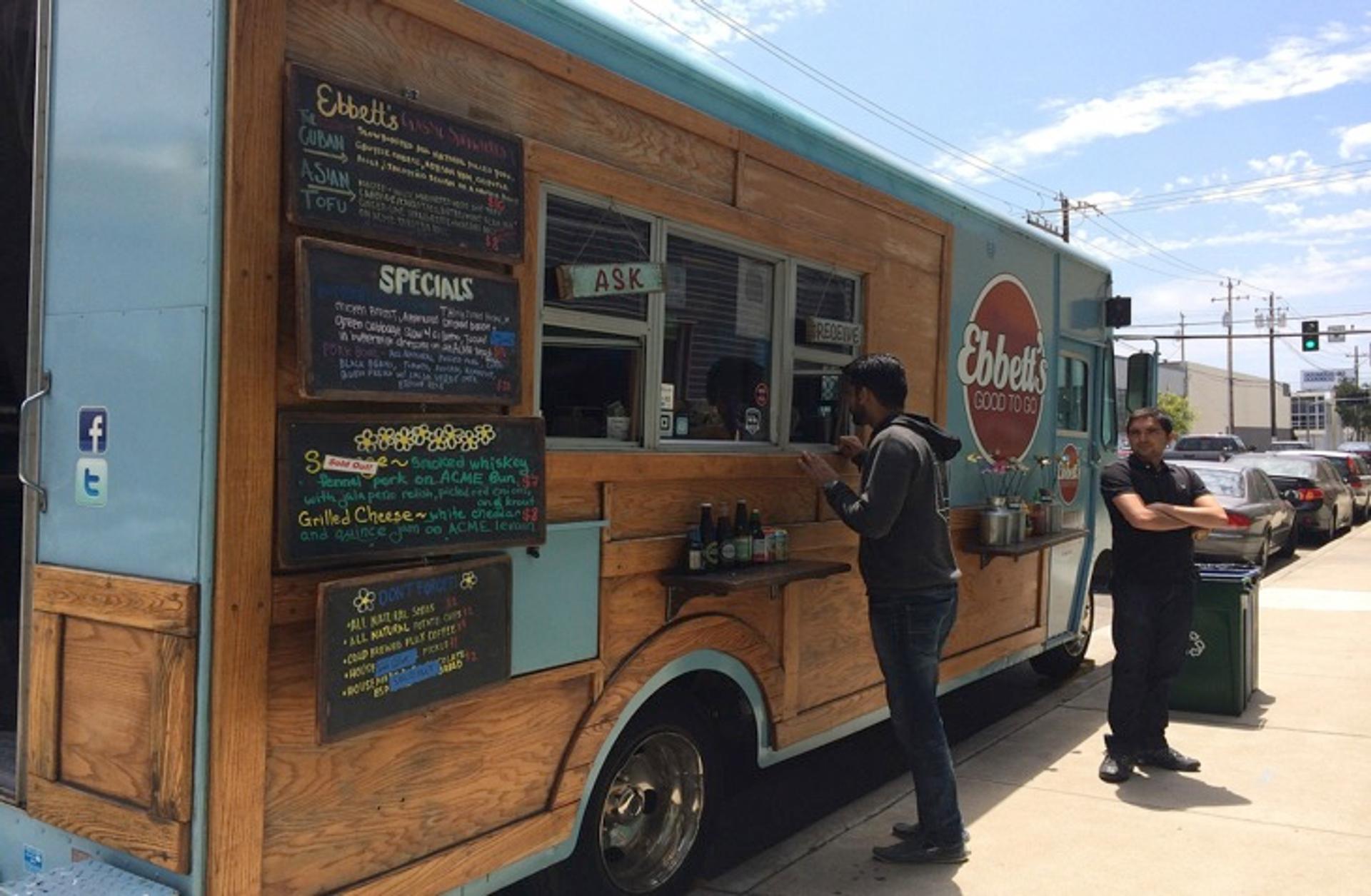 Your Florida food permit application isn't the only license you need for a food truck or mobile vendor service. Food trucks must get a general business license and a mobile food establishment permit to sell food from a mobile cart or food truck.
Also not that food permits aren't necessary if you only plan to sell vegetables, fruit or legumes in a farmer's market, roadside stand or mobile truck or cart. A business license is required, however. You also must register with the state and the federal government to collect sales tax and pay your state and federal taxes.
Can food trucks sell alcohol in Florida?
Unfortunately, food trucks aren't allowed to sell alcoholic beverages, except by special city permit for festivals, celebrations, etc.
There are some workarounds that allow food trucks to sell alcohol. You can get a temporary license from the city for festivals, catering events, etc. If you have a good relationship with government employees, your chances of qualifying for multiple festivals throughout the year increase.
Another option is selling food in conjunction with a licensed bar. You can deliver food to people at the bar, but you can't deliver liquor to the food truck. The third option is working with a craft brewery. Breweries often host food truck nights with varieties of food.
Fire Safety Inspection Certificate
Before starting a food truck in Florida, aspiring entrepreneurs need to get a fire safety inspection certificate from the local fire department. Without the inspection, you won't be allowed to operate a food truck.
Florida Health Inspections
Your food truck must pass inspection based on food safety and sanitation before you'll be issued a health permit to operate your food truck. Your truck will be regularly inspected by the local health department to make sure that it meets all food quality and safety standards.
How to Get Your Mobile Food Vendor Permit
The licensing process consists of three steps. The first step involves reviewing the regulations and requirements at fdacs.gov.
The second step is obtaining a Commissary Letter of Agreement. Food trucks must have access to an approved facility for servicing the food truck, sanitizing it, storing food, etc. The facility can be a catering kitchen, restaurant, or commissary designed exclusively for the purpose of serving multiple food vendors.
The third step is submitting a Food Establishment Inspection Application. You must get the commissary inspected and get your food permit within 14 days of your opening date.
Getting Your Truck Approved for Service
Your truck must be inspected for food safety and sanitation. The first step of the approval process requires you to explain whether your food truck is new, remodeled, or reopened after being closed.
You will need to submit digital plans of your truck's layout and cooking and refrigeration facilities. The scaled drawings are essential to getting your vehicle approved. After submitting the plans, you'll be notified when the plans are approved and an in-person inspection is scheduled.
Total Costs for All Licenses and Permits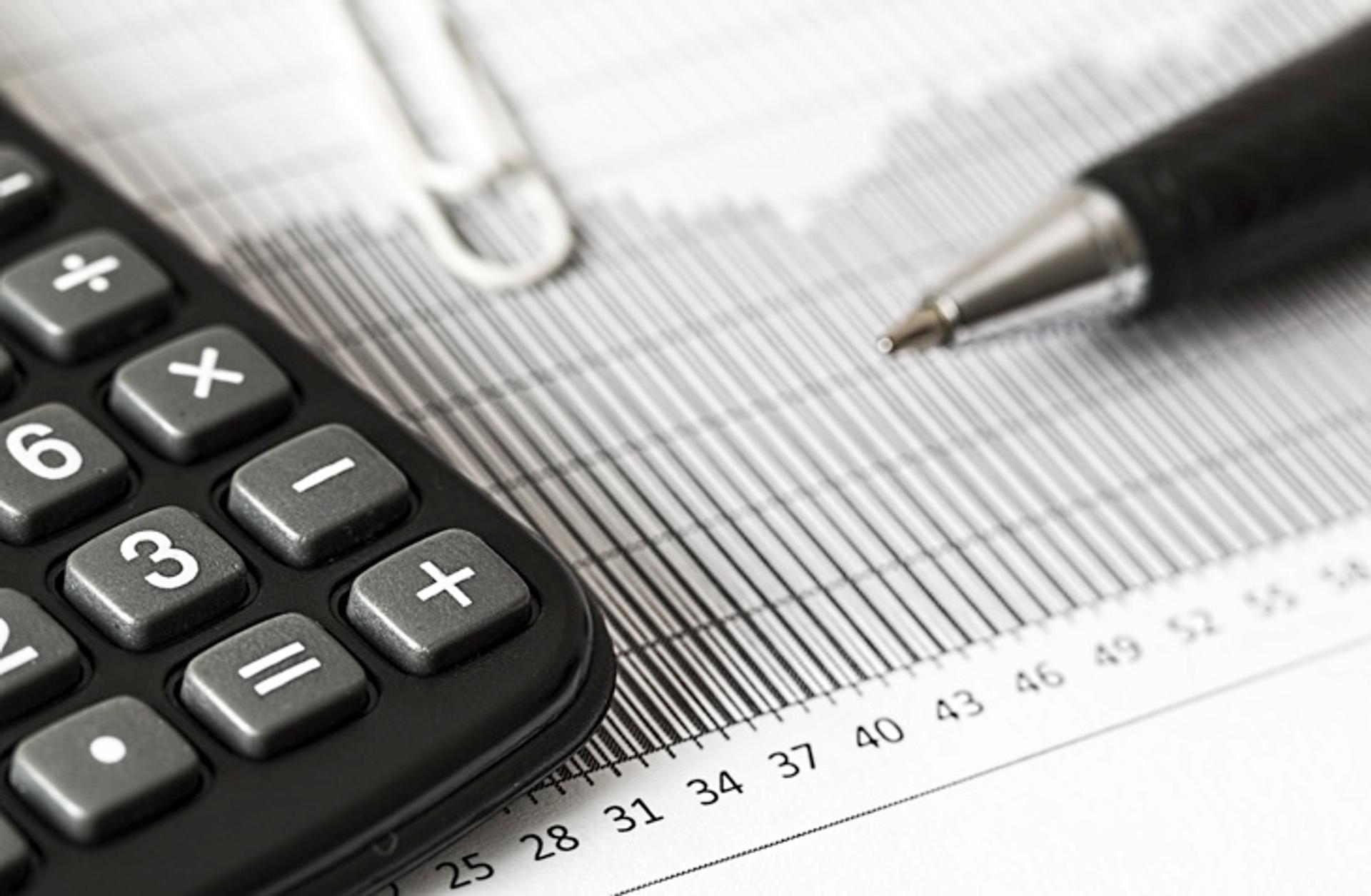 The total cost of starting a restaurant in Florida includes license and permit fees, legal documents like incorporation papers, inspection fees, and special permits that aren't covered here for things like outdoor seating, live music permits, and other optional restaurant services.
What's the total cost for getting your restaurant license in Florida?
The average Florida restaurant startup costs can range from about $10,000 up to several million dollars. Of course, the latter estimate includes equipment, furnishings, and probably the building. The lower estimate just includes obtaining the basic permits and 4COP or 2COP Liquor License. Buying a liquor license on the open market can run hundreds of thousands of dollars, but that usually doesn't apply to legitimate restaurants that can meet the 51% food sales requirement.
The cost of Florida restaurant licenses averages between $3,000 and $5,000 USD, and a liquor license adds about $400 for beer and wine. A 4COP Liquor License adds about $2,000. Remember that stocking inventory for alcohol service can be quite a large expense, depending on how extensive your selection of beers, wines, and other spirits.
What's the total cost for getting your food truck license in Florida?
The estimated cost of starting a food truck in Florida averages $28,276 or more for licenses, permits, inspections, and legal documents. At the low end, $15,000 might cover it. These costs, however, don't include the cost of the truck, supplies, truck maintenance, and other operating costs. The estimates do include basic legal fees for consultations or incorporating your business.
The cost of a fully equipped food truck runs between $50,000 and $100,000, but you can spend more on advanced models. You can also spend considerably less on a used model. Used food trucks run between $40,000 and $80,000. You can also rent or lease a food truck.
Tip: Special Concerns About Coronavirus Safety
According to Phase 3 of Florida's reopening strategy, the state will allow restaurants to open to full capacity. You can find out more about dealing with the coronavirus threat on our blog, and Governor Ron DeSantis announced in late September that the state would begin Phase 3 of its reopening plan that allows bars, restaurants, food trucks, and other businesses to return to full capacity.
Bonus Tip For New Entrepreneurs: How To Choose The Right POS System?
If you are planning to start a food truck or a restaurant business, it's likely that you will have to spend quite some time picking a P.O.S. system. As a restaurant owner myself, I'll suggest you consider a couple of things while choosing one.
Is it fast enough?
A slow system can be very frustrating during your busy hours. When you are running a food truck business, this is very important.
Is it easy to use?
Some systems are complicated. We need to focus on business, not the technical stuff.
Is it costly?
Some systems are targeted towards huge restaurant chains and they come with a hefty price tag. When you are starting out, you'd like to keep your costs as low as you can.
Does it require special hardware?
Unlike the early days, POS software doesn't need any bulky and expensive hardware to operate. Some software can work perfectly on an iPad or even a smartphone!
So, how do you go about it?
A smart thing to do is taking a 'free trial' of the software you're considering to see if it works for you. Remember you are probably gonna stick with this tool for a long time, so take a test-drive.
If you are still confused about what to pick, I'll suggest you try out:
Waiterio has been in the food industry for several years so they have an idea as to what entrepreneurs need to be successful in the food industry. Their platform meets all the criteria above; it's fast, simple, works on any device, and they offer a free trial version too.
(Click here to download Waiterio POS for your business)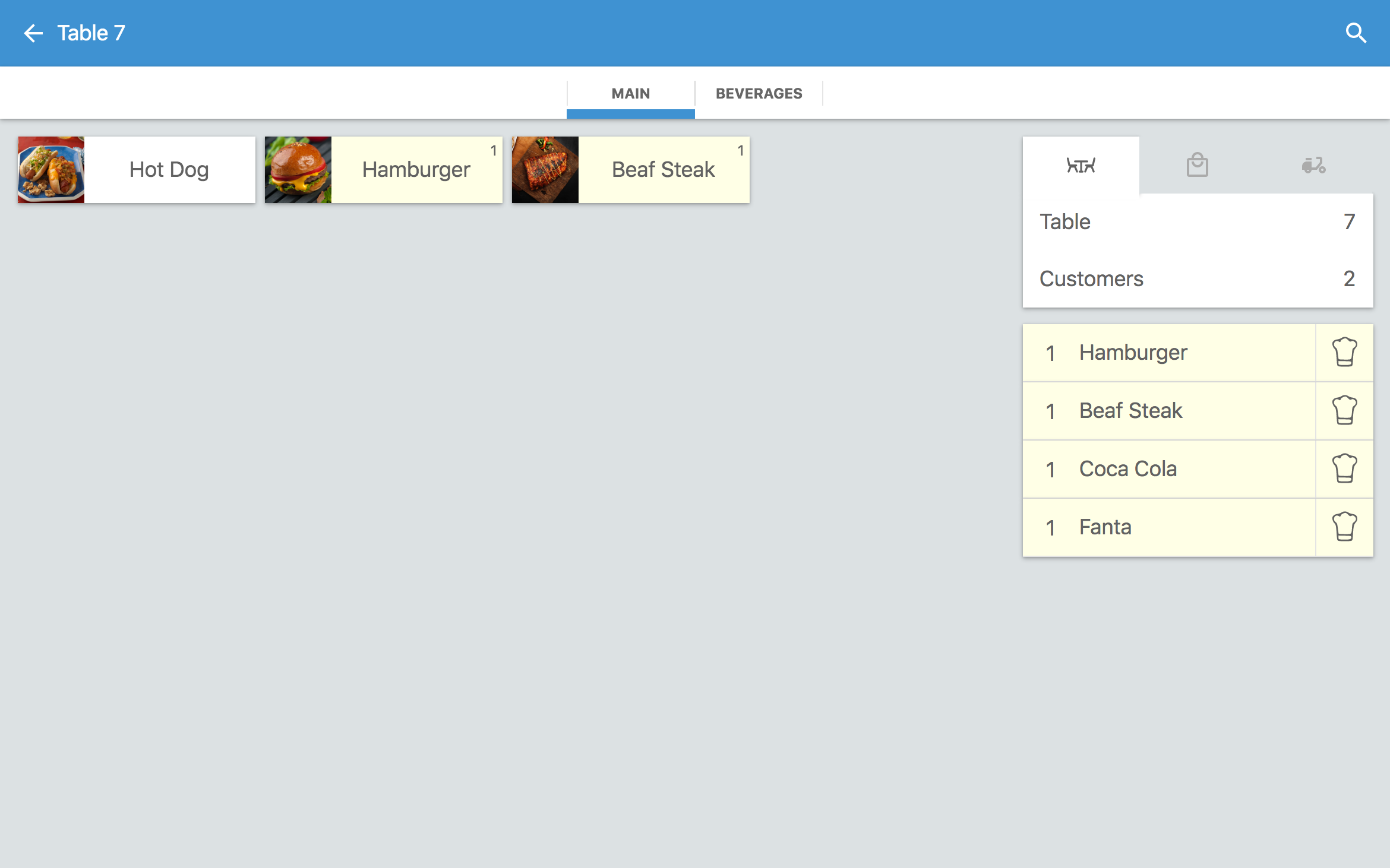 Useful Articles For New Restaurant Owners
Here are some useful handpicked articles for you: