Do you want to maximize your restaurant's revenue this summer?
Here I'll tell you what you can do to achieve this goal!
Summer vacations, along with other yearly holidays, are one of the most profitable periods for restaurants year over year. Every year, the industry benefits from the increased free time of people who go on vacation, from tourists, and from creating menus with seasonal ingredients.
However, that's not a full strategy all restaurants should or could apply – plus, it's definitely not the only way you can maximize revenue at this time of the year.
In this article, I'll tell you about the different strategies you can apply to your restaurant to maximize your revenue during summertime.
I'll also cover:
Marketing strategies
Common issues in 2022 summer will come with
Planning for the season
And even some alternative sources of income you can take advantage of with your business.
Hopefully, this article will help you take full advantage of the coming summer since there's still plenty of time for you to plan in advance.
Are you down? Let's get right into it!
This 2022, Things Will Be Different… Hopefully!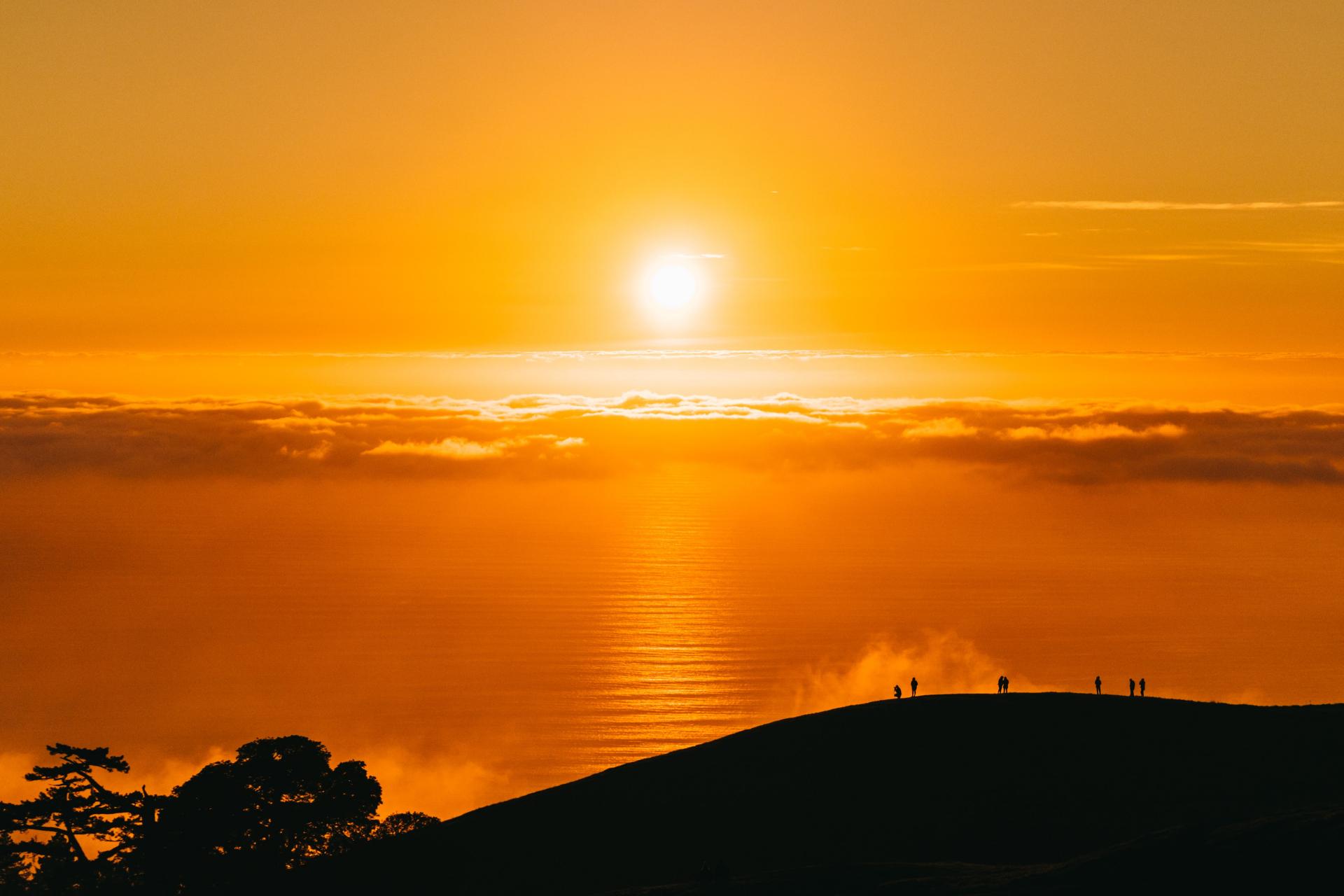 Last year, the restaurant industry saw some recovery after the worst part of the pandemic passed. Here at Waiterio, we saw growth in terms of signups and returning clients, almost reaching pre-pandemic levels, and it all occurred during summer.
We saw the industry kick and crawl its way to its previous glory, and we were relieved from the gloomy, decaying state of entrepreneurship.
This year though, the forecasts are pointing to a full recovery of the restaurant industry. 
But of course, the recovery of the industry is somewhat a mirage for some restaurants. Especially for those who aren't taking all the necessary precautions and measures to adapt to the post-pandemic renaissance of the industry.
And, in this article, we'll help you leverage the power and promising advantages of operating your restaurant in the best possible way this summer!
Adapt Your Restaurant to Industry Changes and Culture Shifts Caused by the Pandemic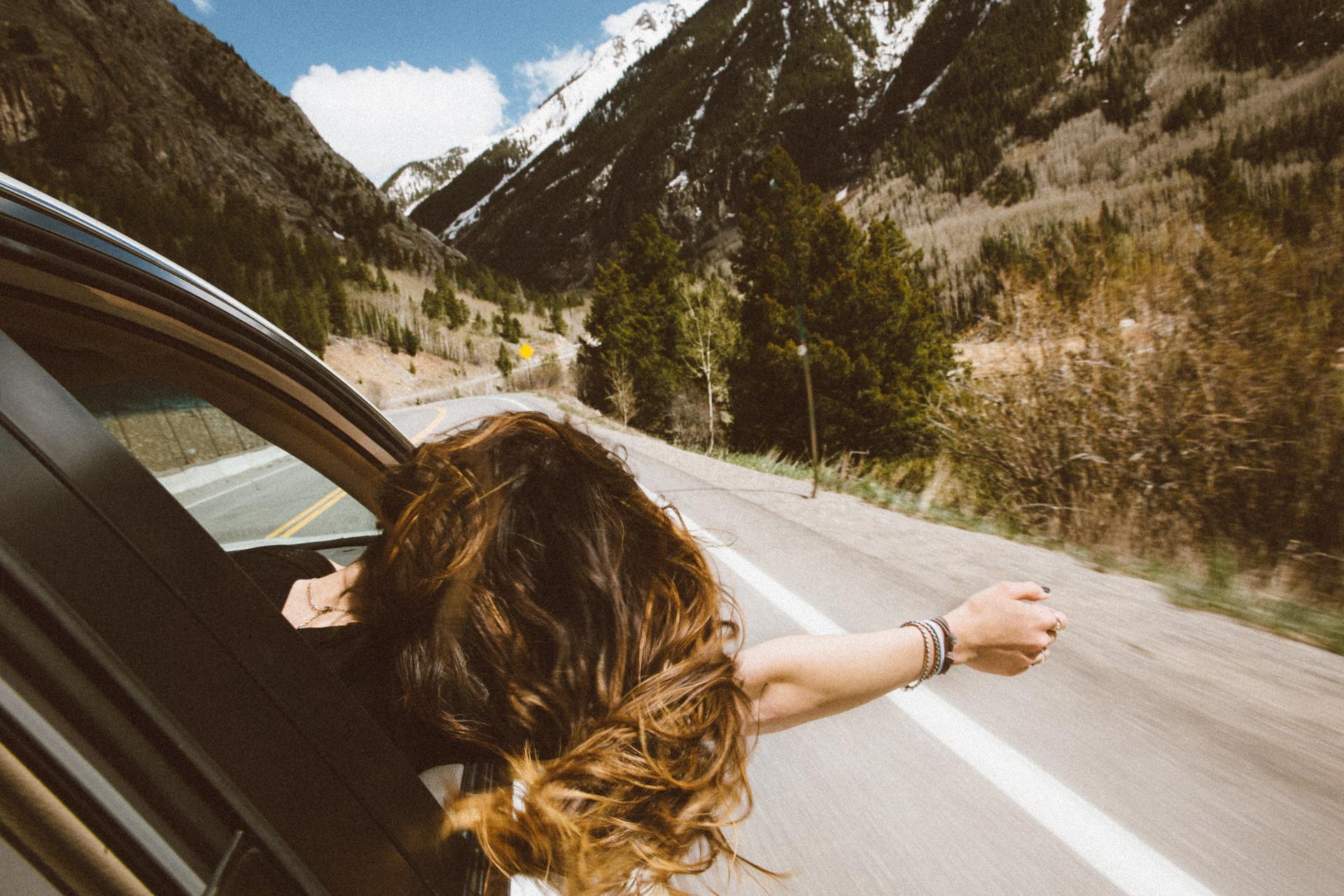 If something is clear after the pandemic, is that the restaurant industry isn't the same – its resilience led it to change and adapt to a new contactless form of service.
Aside from that, there was a shift in the way people think about their jobs thanks to the scary great resignation. 
Those two things, one the result of the other, caused major changes in two aspects of the industry – those are exactly the things you have to adapt your restaurant for. They are that:
Restaurants that survived the pandemic are much more technological in different ways. Technology has changed almost every process that takes place in a restaurant, from the hiring process to the way provider relationships are handled, and even the business model of some restaurants.
And the way restaurant owners or managers or HR managers manage employees, working hours, wages, and more. Due to the mentality shift of younger generations that value happiness over income and other job-related benefits, the relationship between employees and employers has changed significantly. That's why you have to strive to create a great environment for your employees and treat them properly!
To put it simply, there are very few restaurants that will survive this year without adapting to technology trends (e.g. offering delivery or takeout) and without treating employees as human beings.
Face Supply Chain Issues, Gas Rising Prices, and Inflation With a Plan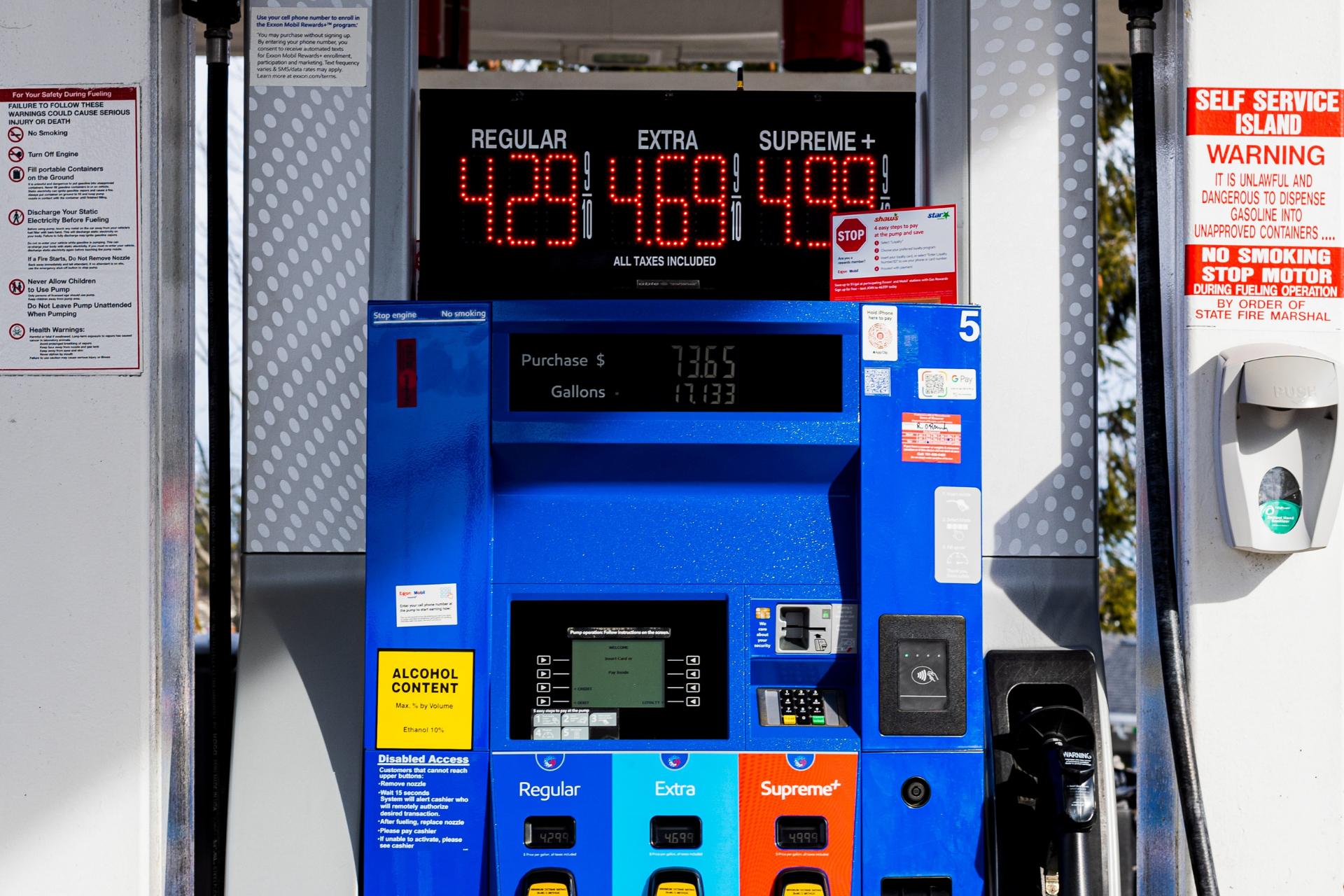 The rising prices of food are due to inflation and a rise in gas prices. These issues increase the overall cost of the supply chain, which eventually increases the prices of food, and can affect the price of every item on your menu.
This is something that you must handle carefully depending on your specific target market – if you have a small restaurant, a quick-service restaurant, or a family restaurant, chances are you're in trouble. Unless you do something about it!
Altering your menu to include cheaper or local food, trying out local providers (or at least ones closer to you), and taking a closer look at operating costs can help.
Big restaurant chains and high-end restaurants will be affected by this, too, but they won't take as much damage from the issue.
If your restaurant is lacking in any of those areas, and you're not doing anything about it, your business's days are numbered!
10+ Strategies to Improve Your Restaurant's Revenue During Summer!
Just a friendly reminder: it's not a good idea to even think about applying any of these strategies without solving the issues I mentioned earlier if they exist in your restaurant. Why? Because:
You can't just ignore technology – if you do, you can assume your competition is ahead of you and reaping the benefits of having a good technologic infrastructure.
You can't just increase food prices to make up for increased logistic costs – you'll shun away your customers!
And you can't just give more work to your employees if they don't feel comfortable in their job or if they don't think they're paid enough – you'll double turnover rates!
Once you take care of all that, you can proceed with the planning.
The strategies and tips I will share next are great to start preparing for the coming summer. It is vital that you take your time to plan your steps, educate your employees, and pick your battles – these strategies are not applicable in all restaurants.
1. Solidify Your Base of Customers with Anything it Takes Before and During Summer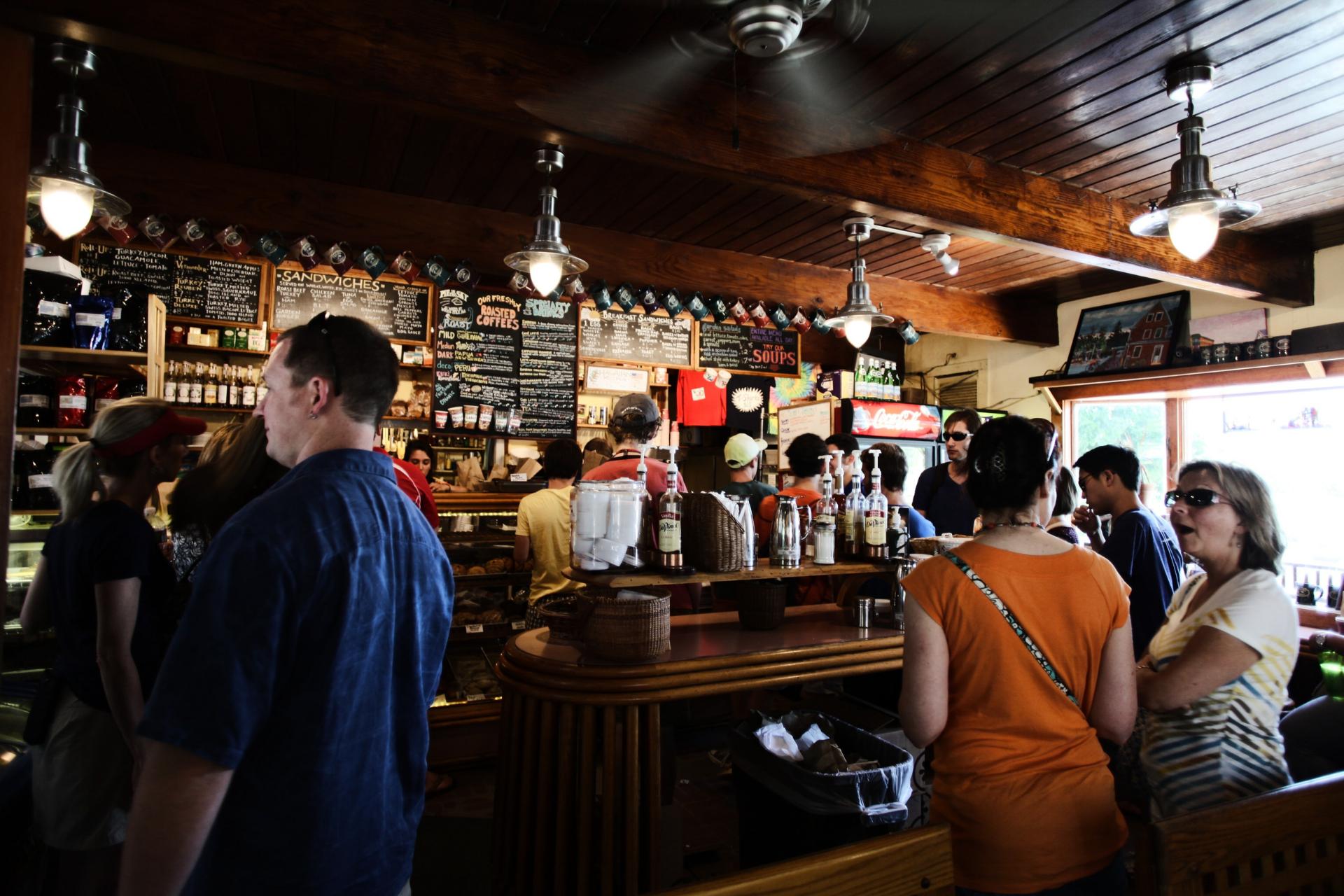 As you might already know, especially if you read us from time to time, restaurants make the most money by satisfying regular customers. They are the ones that pay the most at restaurants, the ones that will visit your restaurant the most, and so on.
That's why you have to be willing to do everything it takes to satisfy your regular customers – although this depends mostly on your target audience.
The first step is to actually know those clients, understand their personalities, preferences, habits throughout the year, and more alike.
Once you understand that, you will know if tending to their needs during summer is a good idea.
If that's the case, simply take whatever they like, and double it! Promotions, events, discounts, and more.
Alternatively, you'll know that if most of your customers leave the city for the summer, you'll have to be prepared to focus on targeting other clients. If your customer base is gone for the summer, then target people who come to your city to visit family or people who stay home but aren't part of your audience.
Needless to say that the first scenario is far more advantageous!
2. Study the Playing Field to Come Up With a Strategy for Summer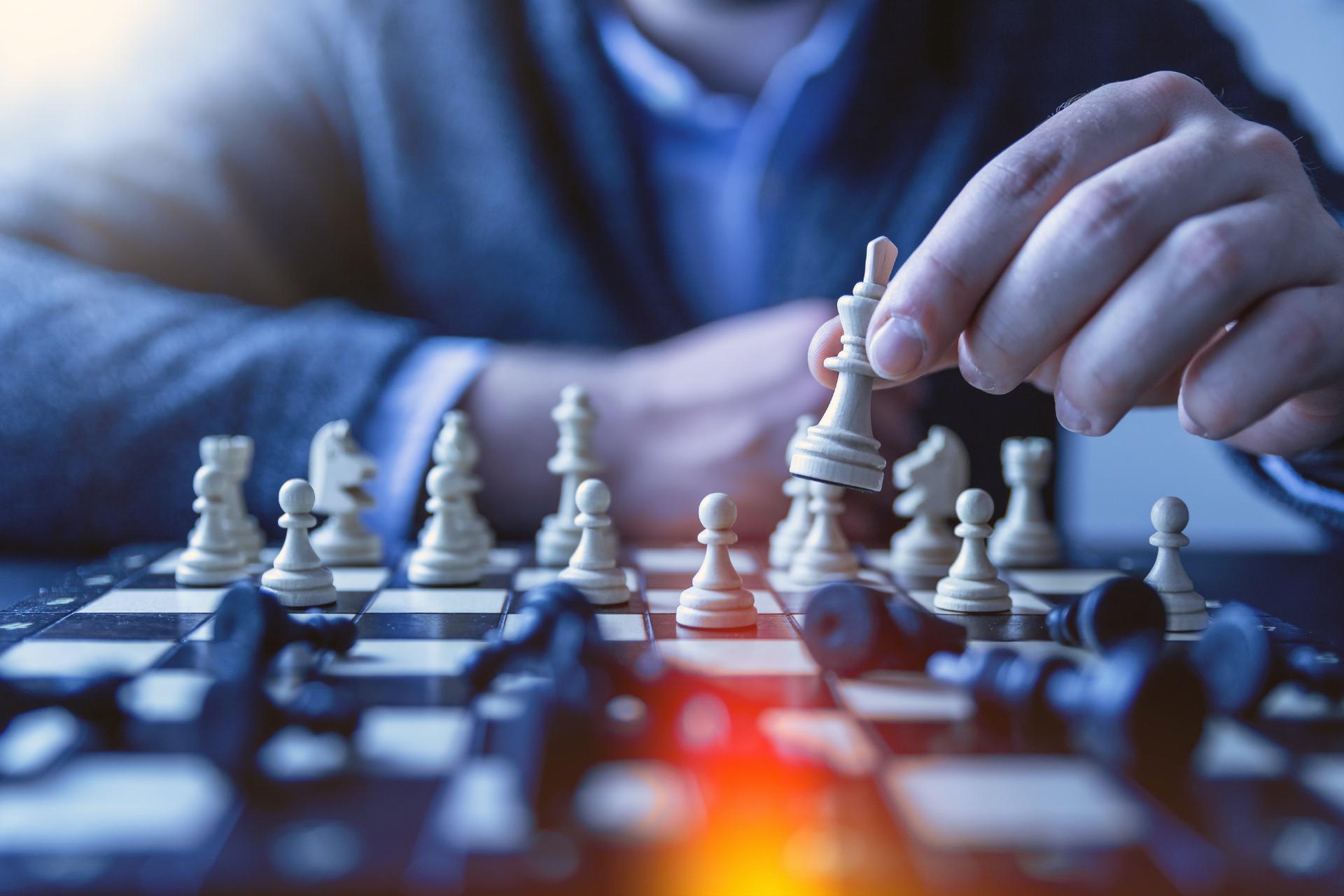 You should do a reconnaissance of the playing field, compare the current state of the restaurant industry in your city to trends in previous years, and think about ways of preparing your restaurant for the season.
You must also study the way your competition handled its business in past years during summer.
This is what will allow you to:
Know what strategies work in your area.
Know what to expect from all the strategies you can and should apply according to where you are.
This step will also help you know if any of the strategies and tips I'll mention below could work – that's why it's vital.
There are several ways you can go about this. You can study your competition's social media and websites to see what they have done in the past. You can also study restaurants that aren't your direct competitors to gain more ideas that could work for your restaurant.
This will also help you avoid wasting any resources by creating useless strategies. Understanding the past is key to understanding the future of your business. The further you go back and study trends that have been maintained in previous years, the better you can adapt your restaurant!
Create Alliances With Local Tourist Attractions!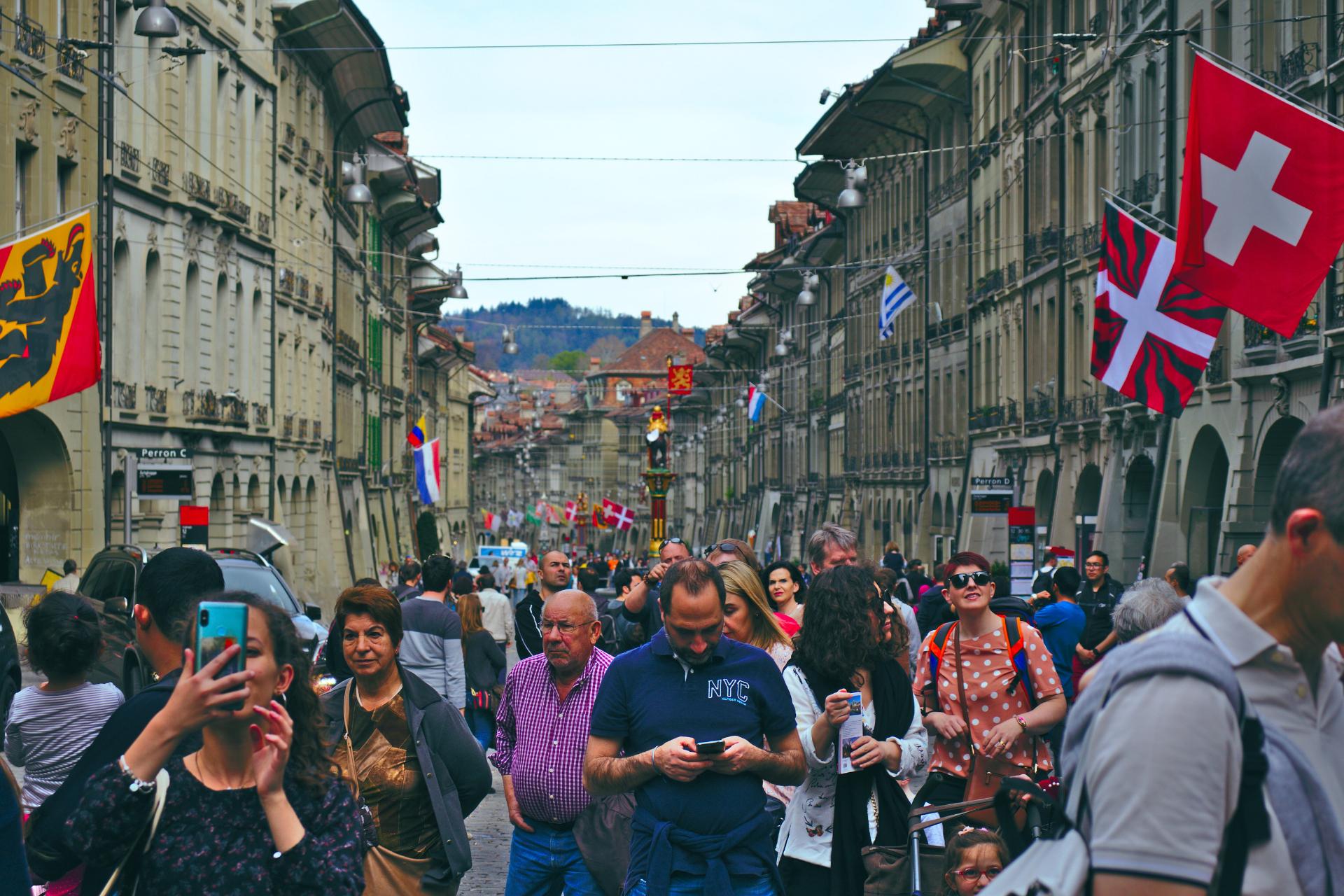 Additionally, you could contact tourism agencies or even local government agencies to know how tourism works in the area. That can give you useful insights on how to adapt your restaurant to the type of tourists that visit your city and more.
You can also:
During the summer, maximize referrals from local hotels, motels, museums, art galleries, and amusement parks. Your customers might be traveling, so it makes sense to replace them with tourists to your city.
You can offer discounts for hotel guests, leave copies of your menu in the lobbies of local hotels or provide hotel delivery service to capitalize on visitors to your city.
Other options include partnering with local retailers such as a beachwear shop, sunglasses emporium or surfboard, and paddleboard rental shop.
Note: This is a simple practice that can be very useful year-round because summer isn't the only time of the year when people take time off!
3. Special Menus for Summer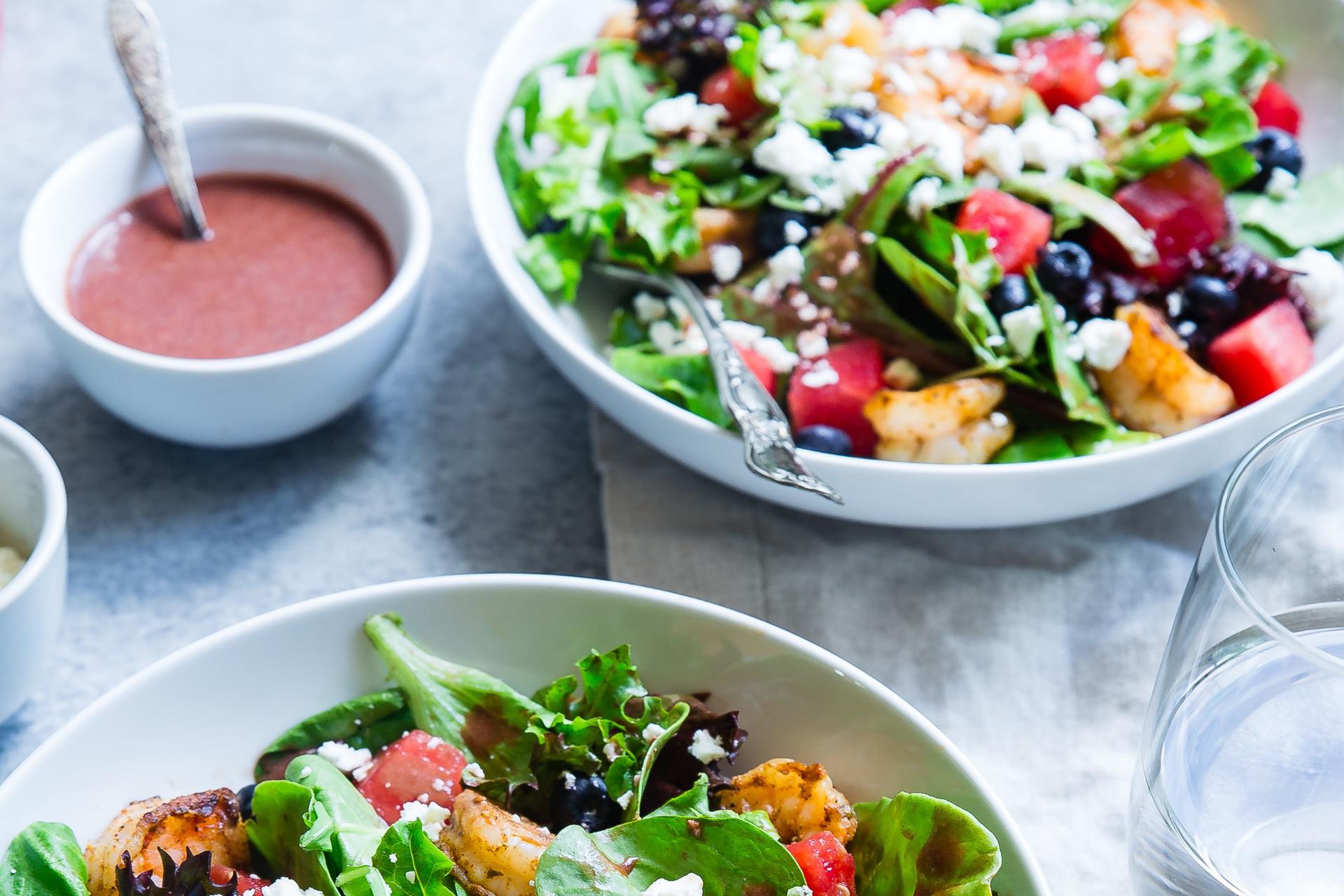 The second meaning of summer is heat – that's why customers will be tired and weary of the sun and will come running to get anything cold to eat.
That's exactly when you can strike with foods that are better served slightly cold. Salads, gazpacho, ceviche, and even sushi can do the trick.
There are several ways you can play around with your summer menu:
Summer is a great time to market local produce such as strawberries, tomatoes, arugula, salad greens, peaches, bell peppers, squash, zucchini, and fresh herbs.
Create fresh dishes daily based on what's available at the local farmer's market. Show your creative flair by churning out gallons of homemade ice cream in fabulous flavors using local fruit.
Expecting something new each week is a big drawing card for restaurants – especially in summer. Heavier winter dishes include most types of comfort food, and regular customers tend to stick to their favorites during cold weather.
Summer guests are often more open to new food experiences.
When you create a dish, post pictures on your website and social media pages. Encourage customers to share pictures and reviews to generate media buzz.
Add simple Desserts, too
In summer, you can make big profits with simple but colorful fruit platters and desserts. All you need to do is macerate some strawberries, peaches, or other berries in a little sugar and lemon juice or honey and balsamic vinegar. Spoon these over shortcake, sponge cake, or angel food cake for a scrumptious seasonal treat. Arrange fruit slices in colorful patterns, and drizzle simple syrup over the fruit for a premium summer dish. All of this goes great with the summer, fresh-fruit-loving vibe.
You can even create simple water-based ice creams, sorbets, and sherbets for dairy lovers. These simple options can be very profitable, especially if you can add a twist that makes the dessert unique for your restaurant, and if you can harness all the power of marketing to advertise them!
4. Adapt Beverage Offers to the Hot Season
We already talked about food and desserts – the colder they are during hot seasons, the better!
However, most restaurants leave out drinks.
This is a mistake because a delicious drink can do the trick for your customers, especially if you take advantage of seasonal fruits and vegetables to prepare them.
And this is not only limited to alcoholic beverages. You can create smoothies, mocktails, and even infused seltzer water to add a twist to the much-needed hydration.
5. Bring In the Booze!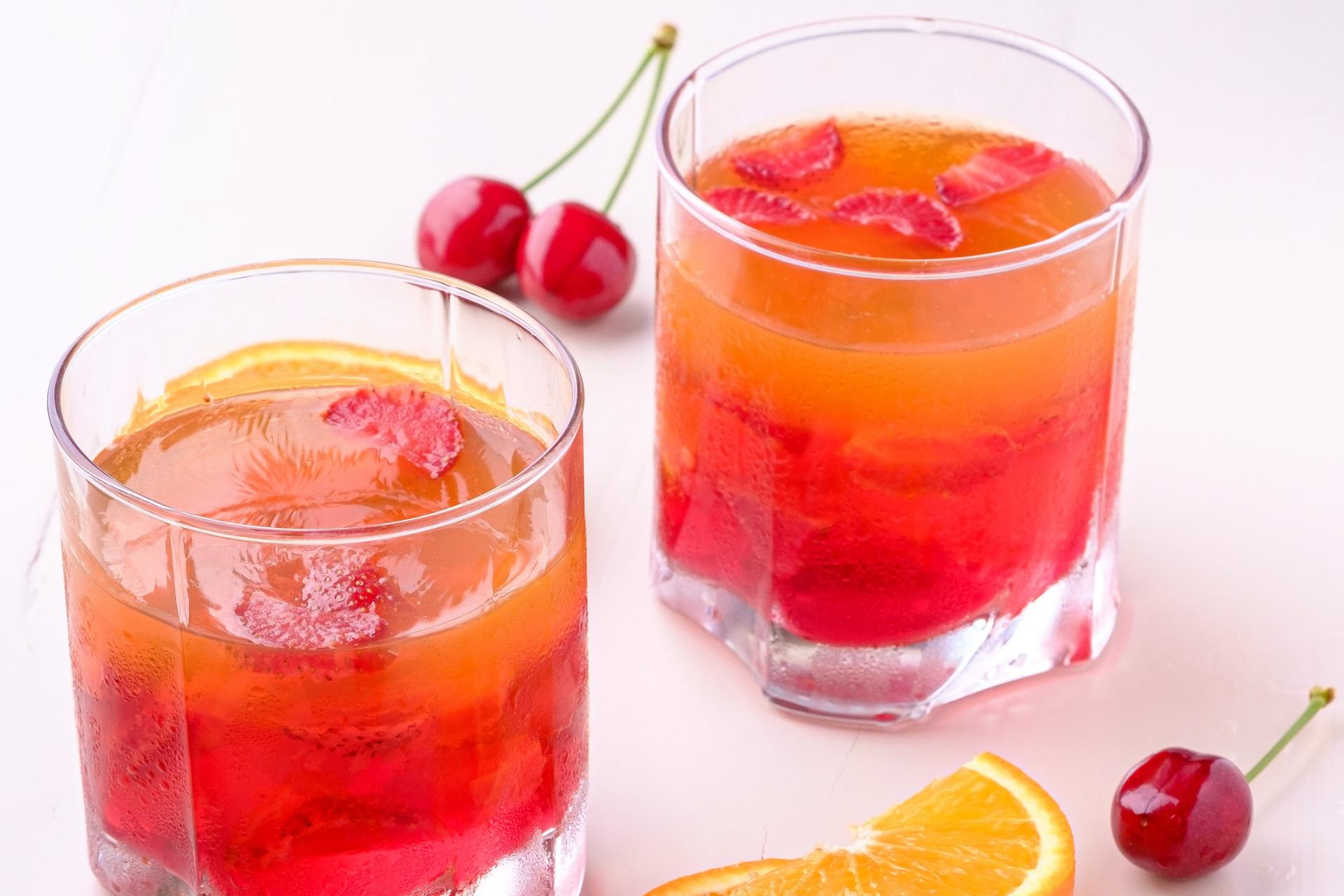 Yeah, yeah, I said it wasn't limited to booze. However, it's a fact that having an alcohol sale permit in your restaurant turns it into a money-making powerhouse, especially during summer.
Vacationists want to go wild, and you can take advantage of that to sell alcohol to them in a responsible and very profitable manner.
That's why it's vital that you get this permit – you don't want to have legal issues for selling booze without a permit.
Assuming your restaurant is more than ready to sell alcohol legally, the possibilities are endless!
You can:
Create new cocktails
Offer the best hard-seltzers – which is a trend people are likely to get behind even more during summer!
Offer summer classic drinks, like Piña Coladas and Mojitos. Those are party staples!
And more – it really is up to your mixologist's creativity. If you don't have one, you should!
The good thing is that, at the time I'm writing this article, there are still a couple of months until summertime. Depending on where your restaurant is, you should have enough time to start looking to get your alcohol sale permit!
6. Summer Entertainment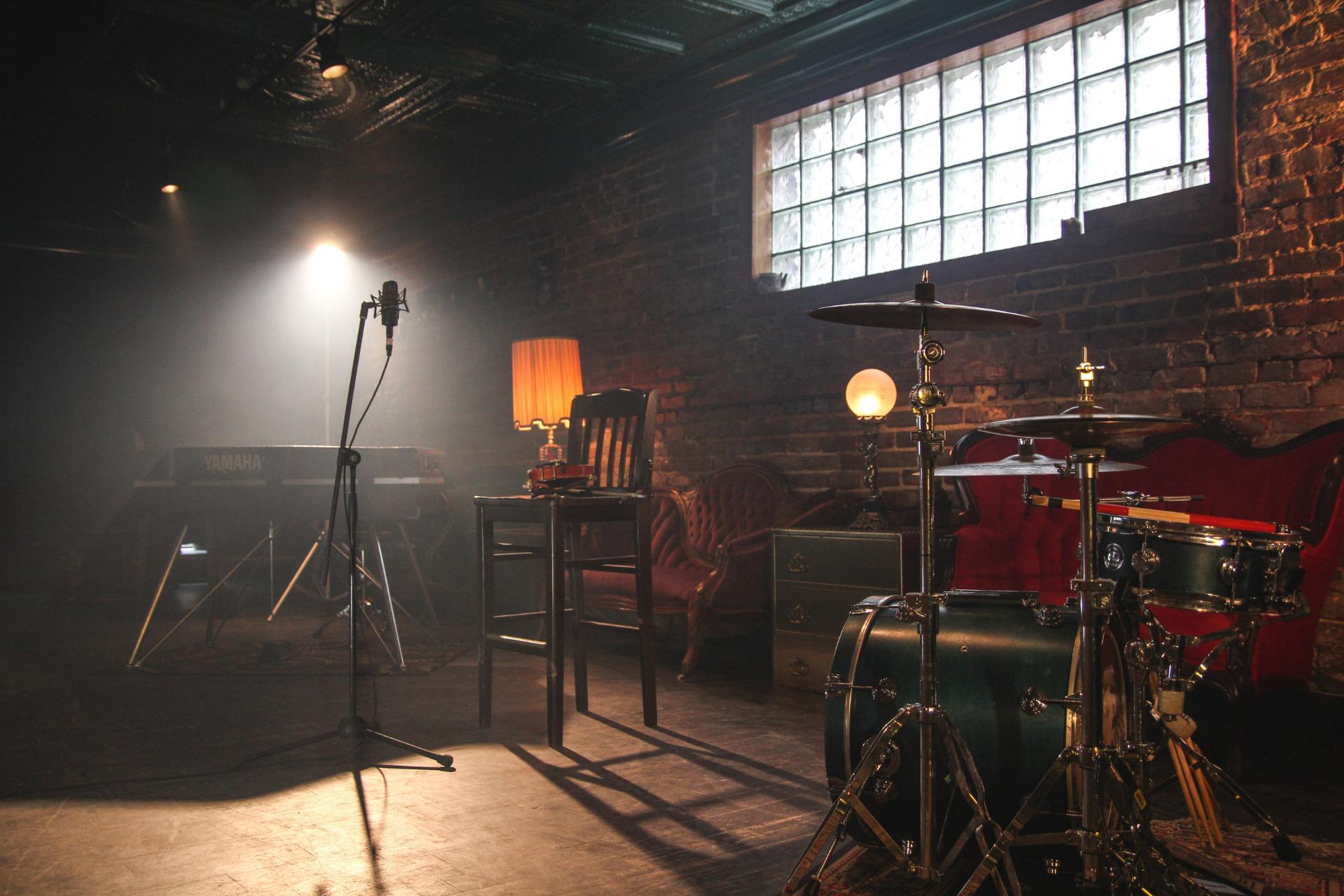 Lots of professional and amateur groups offer entertainment options. You can book musicians, stand-up comics, and theatrical events for a limited run at your restaurant.
You can even book fortune tellers, palm readers, and magicians to attract tourists and regulars. Enlist local artists to display their work at your restaurant. Booking live entertainment attracts new people who come for the event but return for the great food and friendly atmosphere.
You can also get mileage from city-sponsored entertainment events by offering a discount for showing a ticket to the event, using GPS-targeted marketing to advertise in real-time before and after the event, or opening your patio or outdoor-dining deck for viewers of parades, neighborhood festivals, and concerts.
7. Take Advantage of Real Holidays, Summer Events, and Mock Celebrations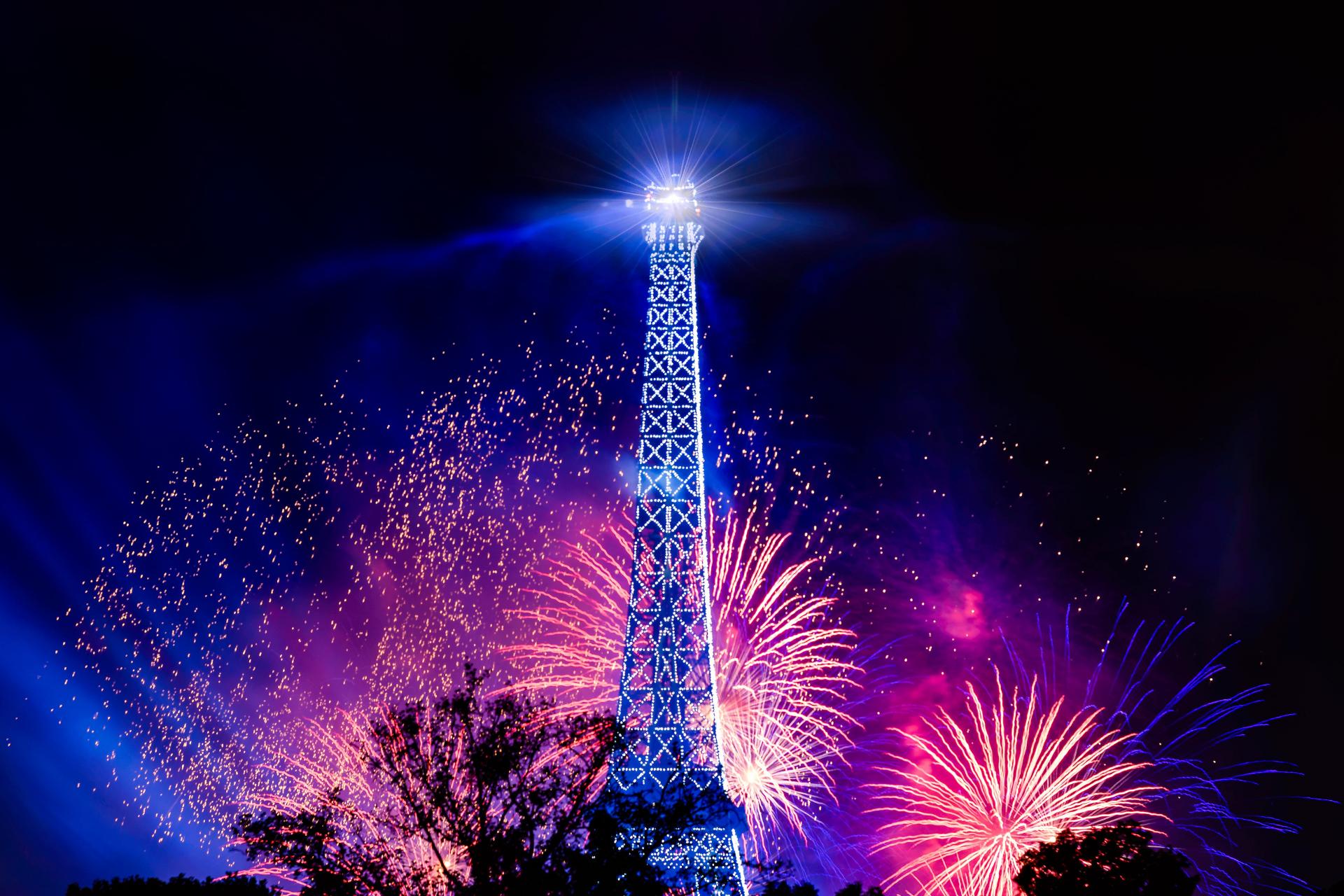 There are dozens of events during the summer, no matter where you live. Regardless of whether you can participate directly, you can piggyback on the event with social media marketing and GPS-targeted advertising campaigns.
You can celebrate real holidays during the summer with special menus, outdoor barbecues, boxed carryout meals, and prepackaged picnic baskets. Most countries celebrate some kind of independence day during warm weather such as Independence Day in the United States, Cinco de Mayo in Mexico, and Bastille Day in France. Other summer holidays include Father's Day and in the United States, Memorial Day and Labor Day bookend the summer season from start to finish. In Europe, hundreds of film festivals, concerts, national holidays, boating events, and medieval fairs provide great marketing tie-ins for restaurants.
Summer holidays include:
National Egg Day
Ice Cream Soda Day
National Chocolate Éclair Day
FIFA World Cup
National Martini Day
Summer Solstice
And National Junk Food Day.
If you can't find a holiday that suits your needs, just create one. Fake holidays might include Christmas in July, Summerween, Weasel Stomping Day, Packing-the-Kids-Off-to-Camp Day or any idea that you think might bring in business.
8. Summer Romance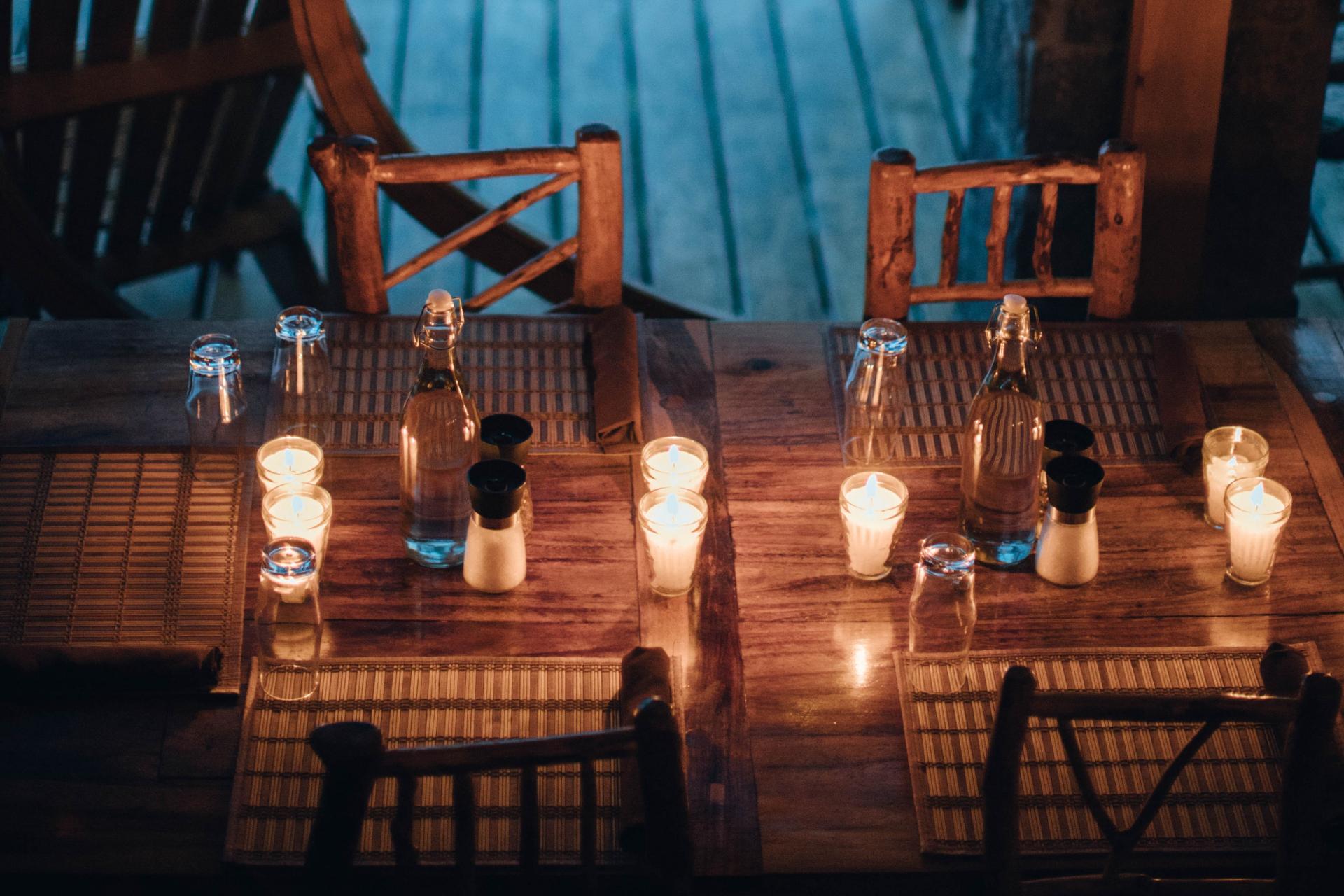 One of the most effective restaurant promotions for summer is romance. You can promote a romantic candlelight dinner for two throughout the summer. You might design an all-inclusive package that includes favors, appetizers, entrees, dessert, and wine. The meal might include flowers, chocolates, and a menu featuring foods reputed to have aphrodisiac effects. This is a great way to market expensive wines and champagnes during the summer months. Live music might include romantic tunes played on the guitar or piano.
The creative marketing of summer events can prevent the loss of income caused by customers who prefer to dine outdoors during the summer months. Just find out where the people are in your city, and target them for relevant marketing. You'll be amazed at how well this works.
9. Play a Little Bit With Your Prices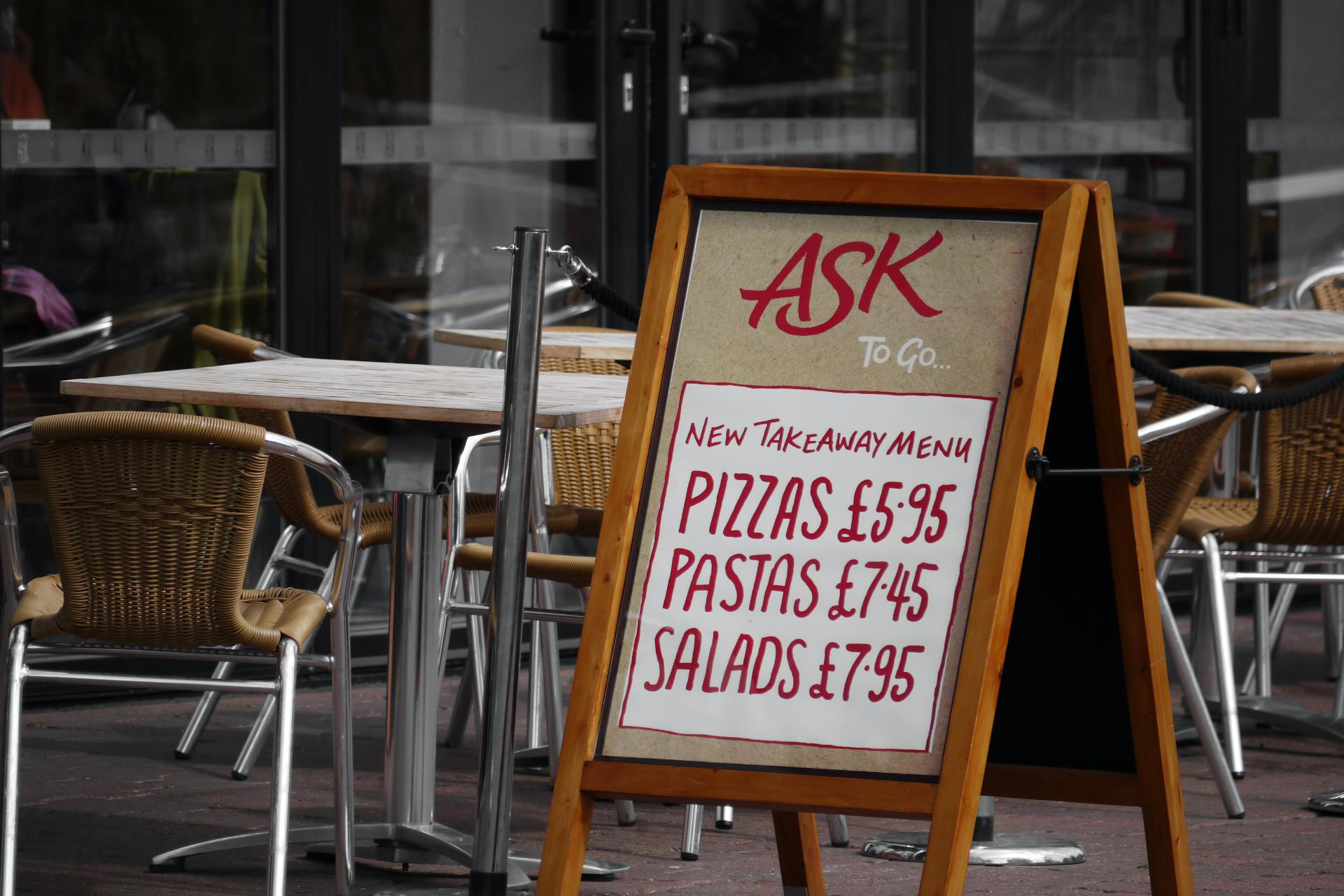 Sometimes, the best strategy can be simple, too. That's why, if you don't want to plan something big for this summer, you could at least mix it up for your business by changing the prices of your dishes.
This strategy is especially useful if your restaurant is located in a tourist area. If tourists fill your city's streets, then you can rest assured that you won't be the only one bumping up the prices a little bit.
That's because, during summer, your regular customer base is likely away, so most of them won't be home to complain about you driving up the price of anything.
Of course, you can't go all the way and double all your prices – that can be counterproductive.
Instead, look at your competitors' prices, and decide which of these strategies works best for your business:
You can drive up the price and maximize your profits. This is great if you can assume that your customers will think your food is better because "a bigger price means more quality". It's also great if you don't really have much of a competition.
You can cut a small percentage of the prices or just stay below the competition's prices. This is a good idea if your competitors are driving their prices up too much even though they don't have outstanding-quality food when compared to yours. If that's the case, you can profit from their mistake, and be the cheaper, but way better option. This is a great idea if you also have an advantageous location where you can be in the spotlight.
Both of these are great options, and even if reducing your prices sounds counterintuitive to making money, it actually makes sense because it's a game of numbers. You sell for less, but way more. Even if you apply this strategy at first, you can pump up the price a little bit once you've cemented customers' opinions.
The thing is you have to know how to read the situation properly.
10. Move to Where the Vacation Action Is (Beaches, Pools, Events)
Summertime is the best time to part-ay because there are a lot of events. If you're not close to the action, you're missing it. And, of course, you can't move your restaurant… or can you?
What you can do is find out what's happening locally, and see whether you can run a booth or sell food from a trailer or a food truck.
A mobile POS system makes these kinds of sales easy to manage.
Catering can also provide extra income. During the summer, there are indoor and outdoor parties, receptions, weddings, barbecues, sporting events, and other opportunities for catering jobs.
You could also – if it's profitable or doable – change venues for the summer. It doesn't have to be the biggest venue, only enough to jam some kitchen equipment in and store/heat food. That way, you can use your restaurant as a prepping facility, and prepare all the food there. This is great if you sell ready-to-eat lunches or breakfast or even ice cream.
Bonus Tip: Create a Whole Marketing Strategy for the Summer!
The last tip is actually pretty simple: create a marketing strategy for the season.
Some restaurants go into the trouble of creating many strategies for the summer, only to realize they did a lot of things right, except marketing the whole thing. Avoid shooting yourself in the foot that way and create an amazing marketing strategy from day one.
Do whatever works for your restaurant, from social media marketing to online advertising. However, if you live in a tourist area, it's more likely that you will need to use traditional marketing strategies, like banners, radio advertising, and flyers. And also try to maximize word-of-mouth marketing.
Why? Because most of the people that will be in your city during summer won't be your followers or even know your business's name.
Other useful tactics can be using delivery apps, building a website, and optimizing it to get into featured Google Snippets, claim your Google MyBTripAdvisor or Yelp pages, or location-based marketing to target specific customers, in the area.
Check out our article on how to create a marketing strategy for a new restaurant – it has great tips on how to create the perfect strategy for your summertime business.
Summer Won't Be Fun, but It Can Make You Some Serious Cash!
I say summer won't be fun because it will have running around if you decide to take advantage of it. Well, even if you don't apply any of these tips, and you just do business as usual, you'll likely face some challenges.
That's why I recommend you check our useful articles on these topics:
Finally, we've also created a full guide on how to start a seasonal food business this summer, which is perfect for entrepreneurs who want to take advantage of this summer, even without having a full-fledged restaurant.
Are you prepared for the coming summer? You better be!