Do you want to open a food truck?
Don't know where to start?
Food trucks have been consistently earning their place in the restaurant industry as a viable business model.
For many, owning a food truck is the answer to their quest for financial independence — maybe you want a piece of that cake!
In this article I will tell you about:
Food trucks and the industry in general.
On how to start a food truck and everything you need to consider when doing so.
And about several other things you should know before opening this type of business.
This article is a comprehensive guide that will help you better understand the food truck business, whether you want to create one or just learn more about it.
Let's get started!
What Is a Food Truck?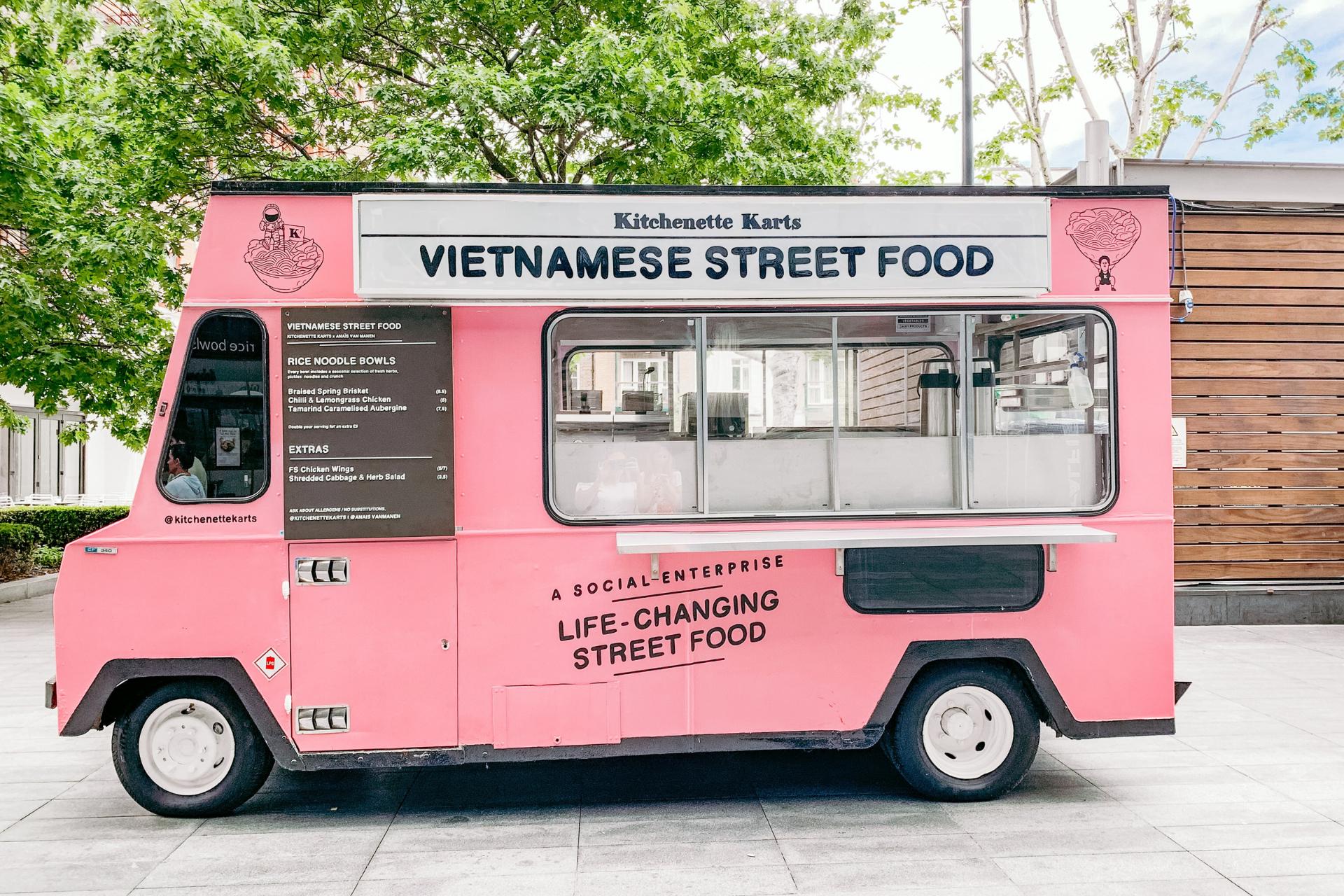 Food trucks are vehicles or mobile space units that are equipped to operate a mobile business.
It does not necessarily have to be a restaurant, since many types of businesses can be adapted to the model, such as coffee shops, ice cream shops, pastry shops, and other businesses.
The unit must be equipped with everything necessary to operate correctly depending on the type of business. You will also need to have other important things, like air conditioning and great lighting.
This vehicle must fulfill several of the functions of any food business, such as storing ingredients, preparing them, cooking them, and offering proper customer service.
Advantages of a Food Truck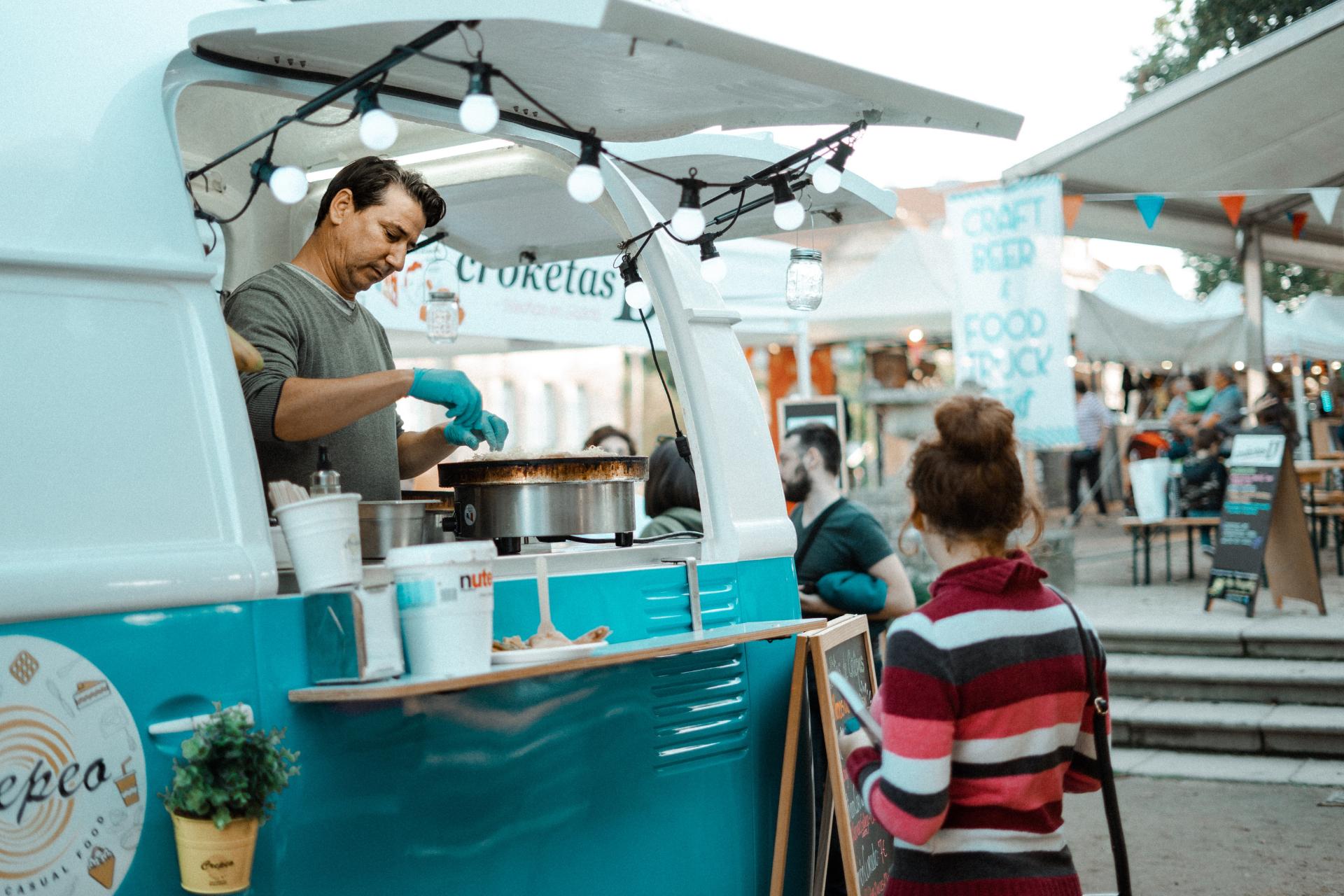 Food trucks have several advantages over restaurants that make them a very viable business model.
First of all, the initial cost is lower. To start a very small restaurant, on average you need to have a budget of at least $30,000 USD.
A food truck can cost 20% or even 50% less depending on the type of food truck, equipment, size, and other considerations. I will detail some specific costs later on.
Another advantage is that the operating cost is generally lower. You can sell simple dishes that don't use expensive ingredients and don't require a lot of prep and labor.
Payroll is also less since a food truck can work properly with three or four people depending on its size and the service it offers.
It is also not necessary to pay rent, and if you must pay for it at a food truck park, it is much less than renting a commercial space.
And finally, it is a mobile business, so you can take it wherever you want to test the flow of customers, take advantage of festivals and events of any kind to sell more, and more.
But of course, there are also certain disadvantages that you should know.
Disadvantages of Food Trucks
Food trucks have a maintenance cost directly associated with the operation of the vehicle — although this is not an issue if it is a trailer.
This cost can be high if the vehicle fails a lot. You should also add the cost of gasoline to your operating costs, especially if you move across town a lot.
Another disadvantage is that in some countries it is not technically legal to operate a food truck or the laws have not been adapted to this rather new business model.
Getting operating permits can also be a hassle. If you thought you'd get more free time having a food truck instead of having a restaurant, think again! Being your own boss is time-consuming in any industry.
A big disadvantage is that they are very affected by weather, especially cold weather.
Cold climates greatly affect sales because there are fewer customers and can also affect the operation of equipment and staff if the business is not insulated properly.
How to Start a Food Truck?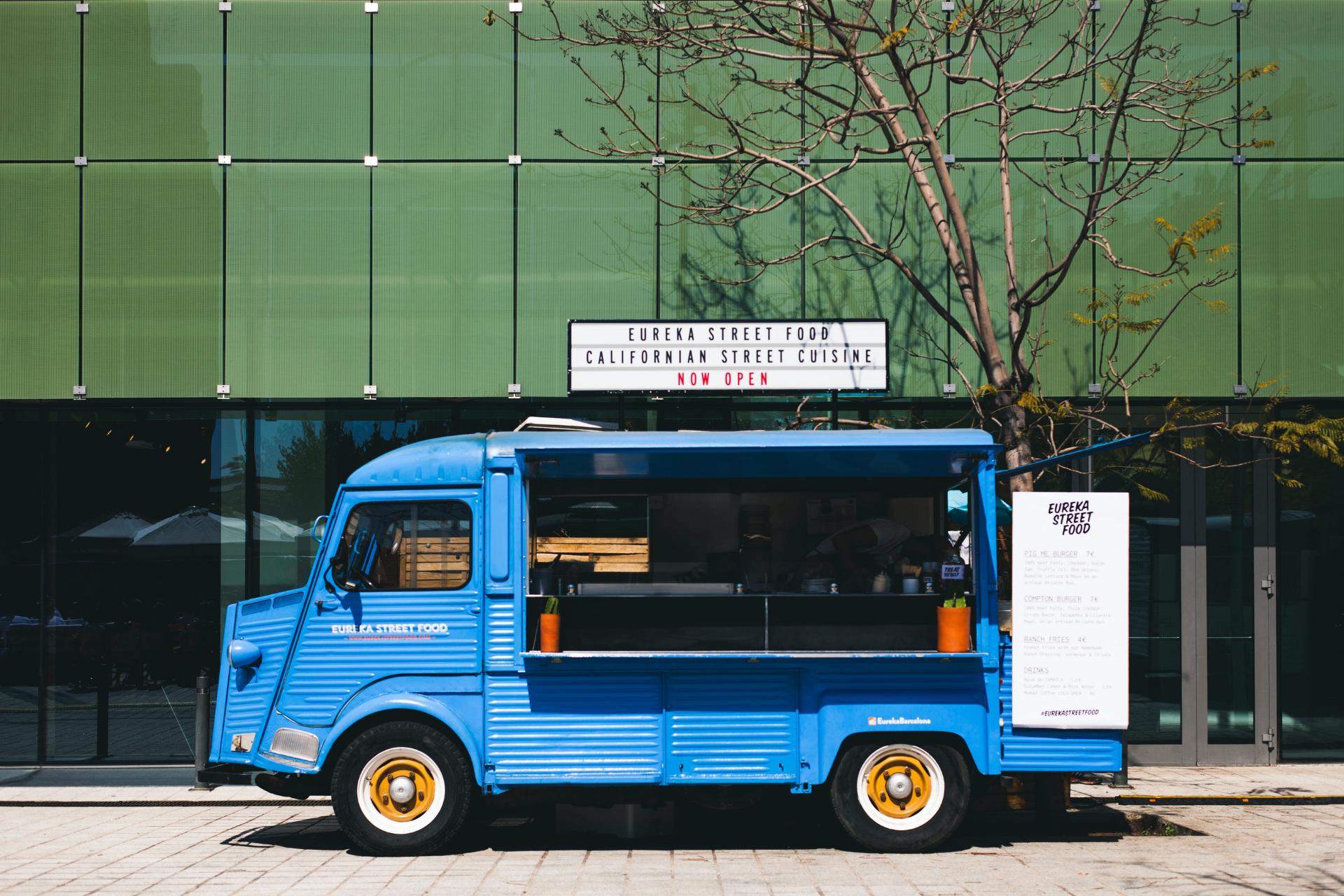 Opening a food truck isn't any easier than opening a restaurant — it's still a business you have to prepare for in multiple ways.
If you are interested in opening a food truck, below I detail the steps you must follow to achieve it.
It should be noted that I will not mention things that are specific to your country or state, since certain laws and permits are different from place to place.
1. Study the Opportunity and Viability Before Starting a Food Truck Business
This is the first step you should take into account when opening a food truck — or any type of business.
Specifically, I recommend that you:
Study other successful local food trucks.
Speak with the owners of these businesses to learn more about their profitability at the local level. If you have friends in the industry, getting started is much easier.
Research the different gastronomic offers of those businesses.
Study the locations, if there are food truck parking lots with several businesses, find out the cost per spot, and more.
And that you study the requirements and local permits to open this type of business.
This step includes basically everything you need to take into account when creating a business plan. If you want to create one, I recommend that you read our article on how to create it so you can learn about everything you have to add to it.
This step is the first because it will help you understand the opportunity in front of you, as well as to better understand what it will cost to start in your city and the resources that are available to you.
Finally, you will be able to project the profitability of the business, and know if it is possible for you to generate profits in the short, medium, or long term.
You'll Also Need Food Truck Permits
Getting the necessary permits is a very important part of your business because you will need them to operate legally. Different counties, cities, estates, and countries have different permits you must comply with.
Unfortunately, covering all the different food truck permits required in every part of the world is impossible for us, and also that isn't exactly what we do.
However, we have covered the permits you'll need in a few major cities — they can help you as a guide to know the kind of permits you'll need even if you don't live in these cities. Check the articles below to learn more:
You will have to add permit fees to the full budget later on, so you might as well find out how much they will cost. Also, find out how much time it takes to get them, and study them thoroughly.
You can also hire a legal advisor to help you with them, but sometimes all it takes is patience — keep in mind you're not the only one trying to open a business!
2. Define Your Concept and a Gastronomic Offer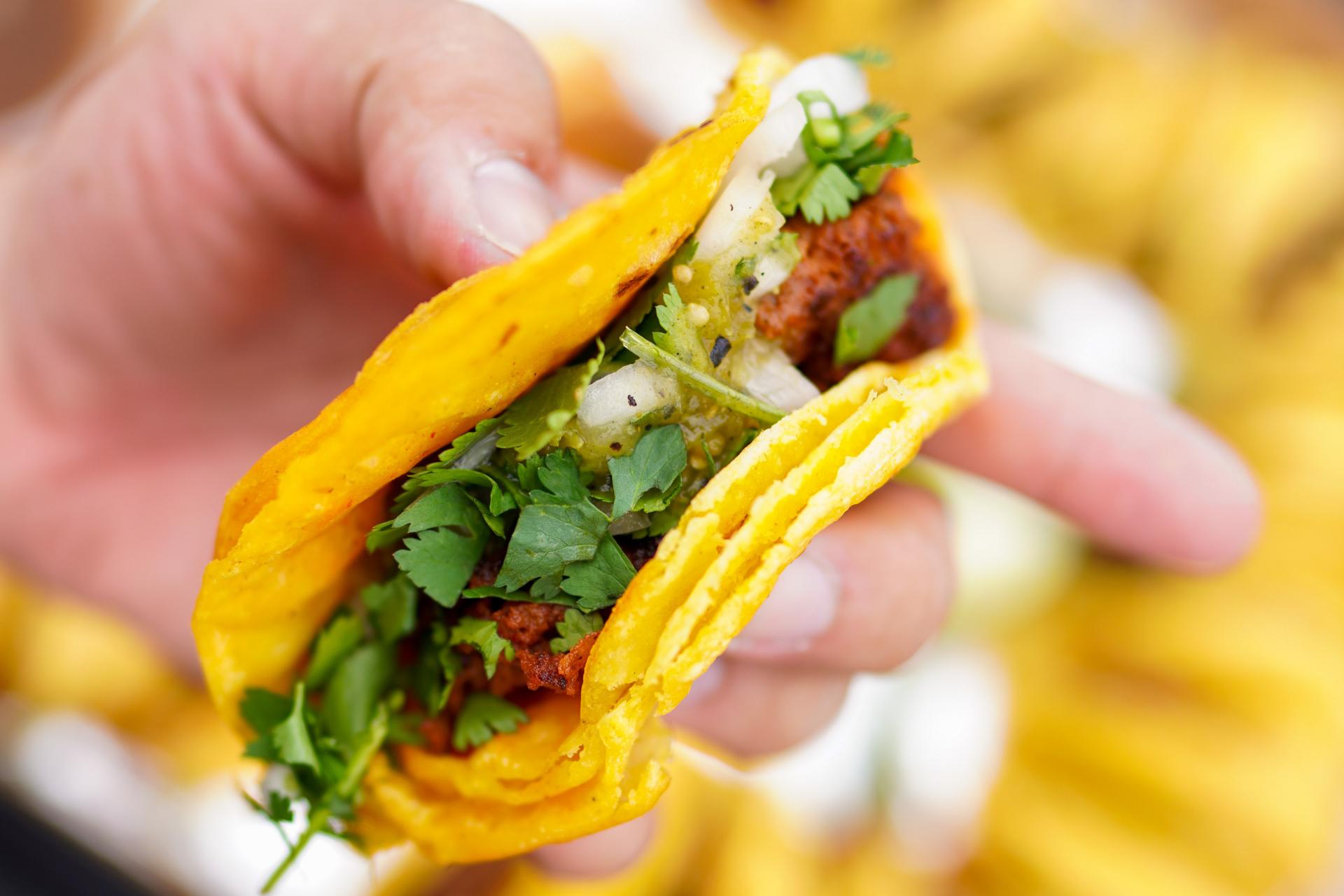 The concept of a food truck is very, very important. Not all food trucks are successful because they don't meet certain requirements that I'll mention later — and having a loose concept is part of it.
Your concept is what will define different aspects of the business, from its decoration to the dishes it offers. You must create a concept that is consistent and that adheres to the limitations of the business model.
For example, you may not be able to sell food that is difficult to prepare or that requires a lot of equipment because space is limited. Unless, of course, your food truck is a cruise ship on wheels.
In that sense, you must create a concept that is consistent with the business model, and that allows you to create a gastronomic offer that is:
Delicious.
Easy to prepare or highly optimizable with mise en place.
That it does not require a lot of equipment or that the necessary equipment can be accommodated within the food truck.
And that it is creativity-friendly. You can sell just one type of dish, but it's better if you can create 10, 15, or 20 variations from a base dish.
An easy example of a dish that ticks all these boxes is a hot dog. You can create different sauces, play with toppings, use different types of bread, use different sausages, and more. And even if you offer 20 types of hot dogs, in essence, they are still the same dish.
Of course, this is just a suggestion, since there are food trucks that prepare all kinds of meals without problems — like food trucks that sell lobster rolls in New York.
3. Create a Budget
The initial budget to open a food truck varies greatly depending on many factors. These are some of the questions you must answer to calculate it:
Will you create your own food truck from scratch?
Will you buy a prefab food truck?
What type of food truck do you have in mind?
What kind of food will you sell?
How much do you need to spend on kitchen equipment based on your gastronomic offer?
How much do you need to invest in starting inventory?
How much should you pay for legal advice and permits?
How much should you pay your employees?
How much rent will you pay?
You also should save some money to maintain your business while it gains popularity, invest part of the budget to create and apply a marketing strategy, and more tips that I also mention in the article about opening a restaurant.
4. Get the Necessary Capital
This is the main challenge of most entrepreneurs. That is why it's a good idea to create a business plan to find partners and investors.
There are also many factors to consider:
The cost of the food truck.
The cost of the equipment — if you must buy it separately.
Costs of permits, business registration, and legal advice.
Payroll costs.
Inventory costs.
Rental costs at a local food truck parking lot.
However, the biggest barrier is the cost of the food truck.
What Food Truck Options Do You Have Available?
The different options that you may have and that you should investigate in your area before making a decision are:
The First and Best Option Is to Purchase a Custom Food Truck or Pre-built
Costs for pre-made food trucks vary greatly depending on where you live. In general, the cost can range from about $15,000 USD for the simplest, up to $100,000 USD for specialized food trucks. Moto food trucks can also be lower in cost, but they also have less space in comparison.
Several companies have sprung up around the world that creates custom-made food trucks for relatively high prices but will save you a lot of work and time getting started.
The Second Option You Have Is to Create and Equip It Yourself
Even so, it is a project that not everyone can execute without the necessary experience and tools. Building it can also lengthen the wait to start the business even longer and no one can guarantee that the result will be the best or that it meets local requirements.
The Third Option Is to Rent a Food Truck
Just like renting commercial space, there are now people renting out fully equipped food trucks. This can help you get started as quickly as possible, measure the profitability of the business, and check the work ahead. However, it is not the best long-term option.
Types of Food Truck
You should also consider the different types of food trucks that exist. Below I will tell you a little about the most common types of food trucks. Take into account that this has nothing to do with food truck designs!
Mini Food Truck or Motorcycle Food Truck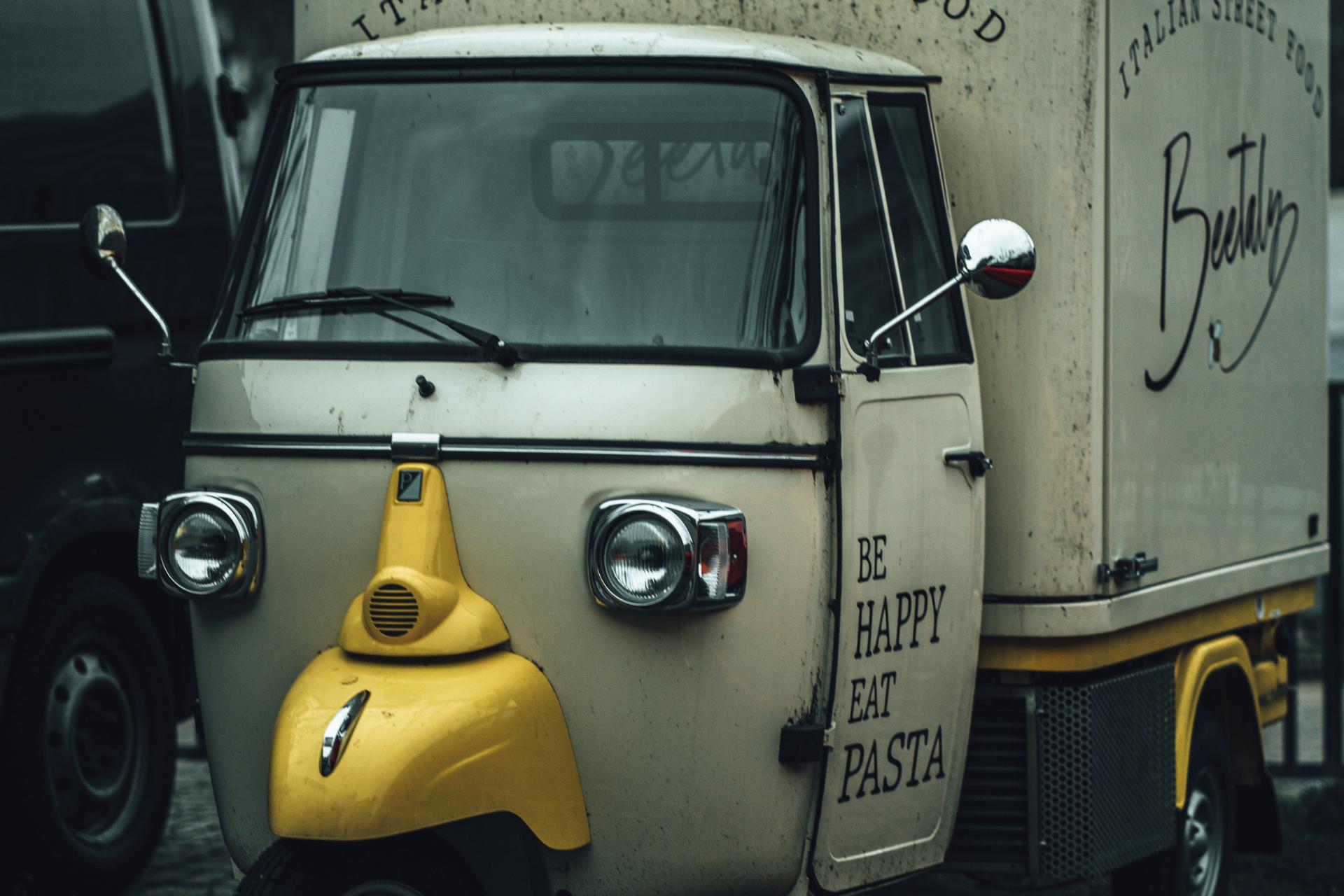 Mini food trucks are those that can be easily operated by one person. They have very little space, so they usually prepare a few dishes or several of the same kind.
They can be modified so that their design includes motorcycles or small vehicles. There are also small models that can be attached as small trailers to the same vehicles, but without these being part of the design.
They're the cheapest, but also great for running low-cost itinerant businesses like coffee shops, candy shops, and more.
Modified Camper Food Trucks 
These food trucks are small models usually created from vans — the 1950 Volkswagen van and the UPS-type van are very famous, although they can be created from other models.
These have a bit more space than a mini food truck, so they can accommodate more equipment, and a staff of two to operate.
The cost of these models is relatively low, although this also depends on the modifications and equipment.
One thing to consider is that they may be high maintenance, especially if they have the original engine — it's best if you get one with a rebuilt or new, well-tuned engine.
Food Truck Trailer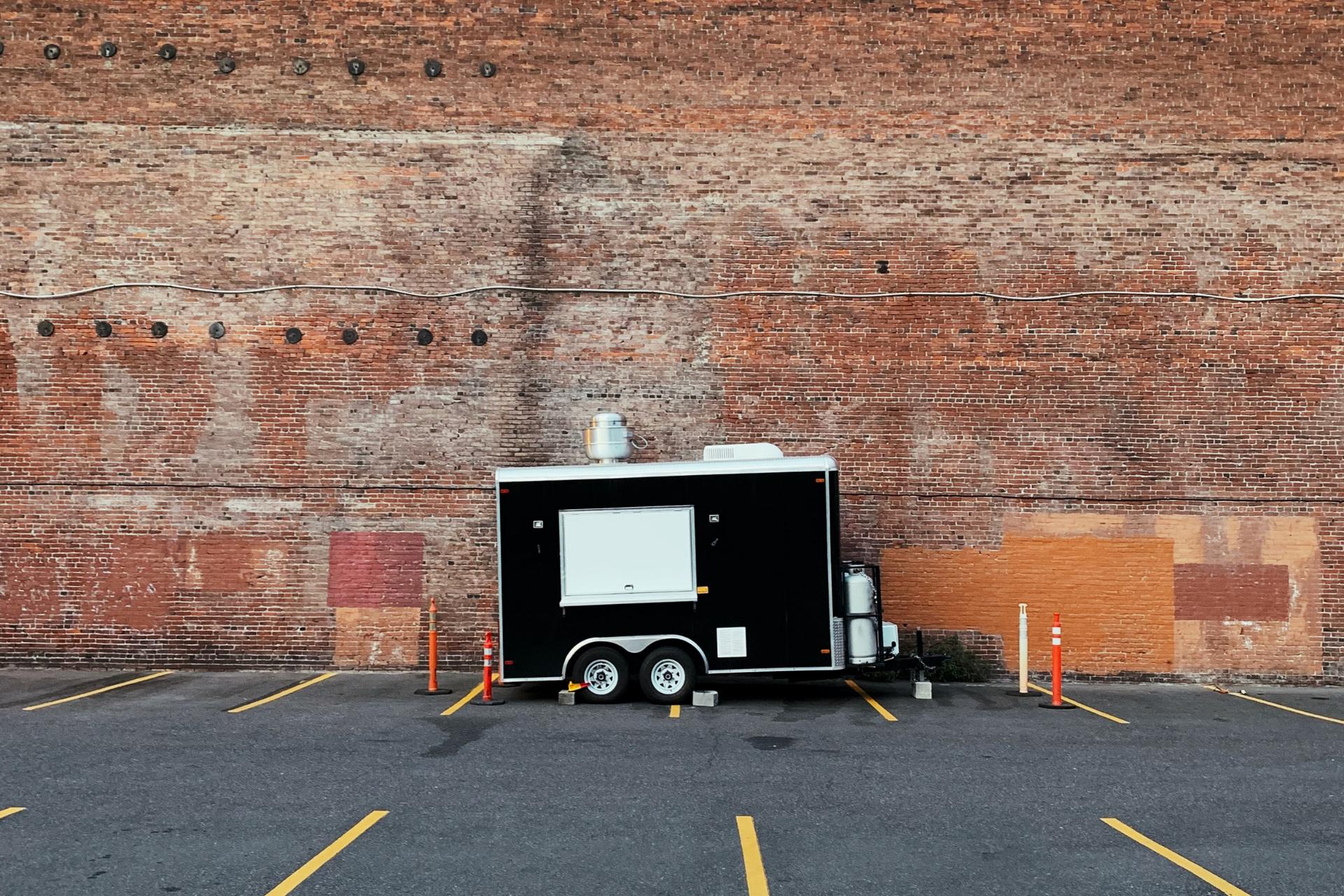 Trailers are usually prefabricated and have much more space — although it also depends on their size.
You will be able to find a great variety of sizes and distributions, which makes it easier to adapt them so that they have more equipment, increasing your gastronomic offer.
They are also less expensive than motorized models. But that's a disadvantage because you will need to have a vehicle to tow them to since they do not move on their own.
Original Food Trucks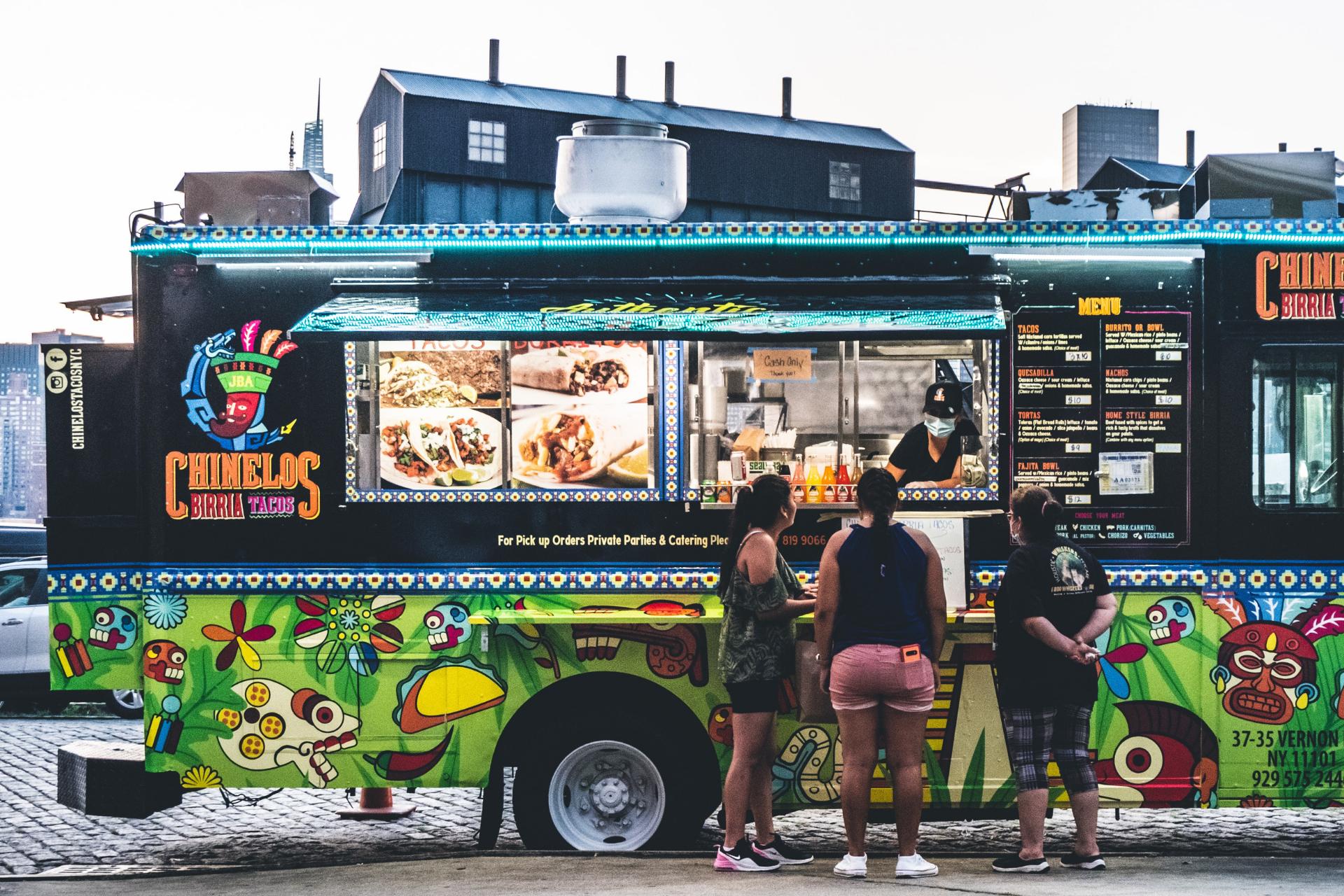 Original food trucks are usually created from motorhomes or recreational vehicles. These have more space, just like trailers, so they can hold up to four people in their kitchen in the larger trucks.
These have the advantage that they can move without the need for another vehicle to fulfill that function.
Average Cost to Start a Food Truck
On average, from Argentina to Canada, creating a food truck business costs between:
$20,000 USD, this being the cost of starting a food truck with the bare minimum to operate.
$200,000 USD, this being the cost of a well-equipped and good-sized food truck. Though they can be more expensive.
Keep in mind that these are general averages. You may always be able to better tailor your startup costs to your specific situation, starting with used food trucks and equipment, with smaller models, renting one, and more.
Once you have an estimated budget, you should start saving, get capital through loans, partners, or investors. If you are looking for outside capital, again, a business plan is critical.
It should be noted that, whether you buy your food truck prefabricated or build it yourself, you must make sure that:
You consider time. Even companies that build custom food trucks can take 3 months to a year to complete them.
You must ensure that it complies with the requirements and safety regulations of your locality.
And you must make sure you get the operating permits and all the necessary documentation.
This whole process can take more than a year — it can take a few months if you rent a food truck. That's why you must be sure when you start planning!
5. Fine-Tune the Details — Other Things to Consider Before Starting a Food Truck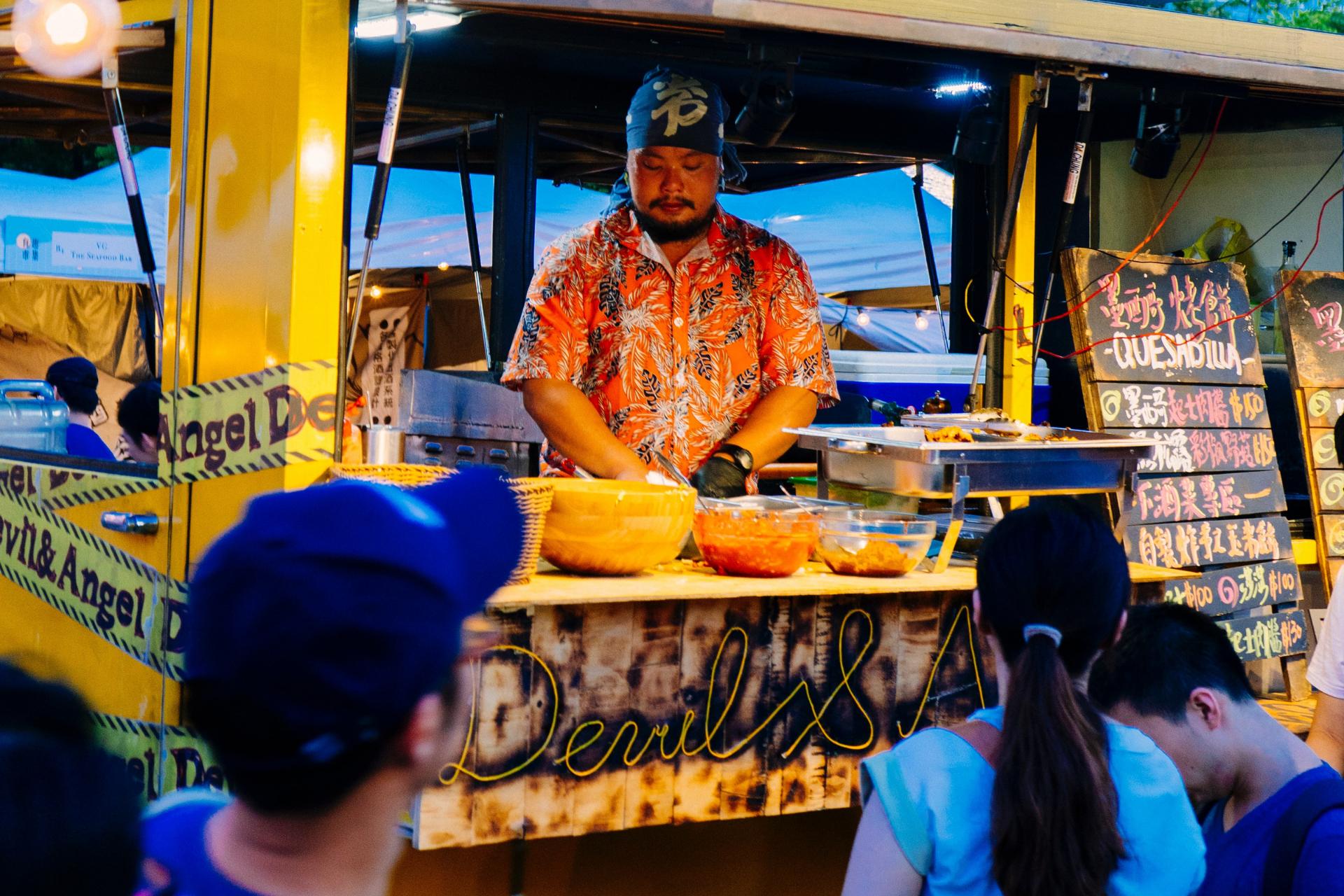 Now that you have taken the previous steps and you have your food truck ready, it's time to start your business. This is a very exciting time, and no matter how it goes, you need to stay realistic and in the moment.
You must prepare for the opening in the following way:
Hiring cooks.
Training staff in the food truck workflow. It is a good idea for them to perfect the dish preparation process.
That you buy all the necessary supplies for the first day or the first week.
That you establish a point of sale system for your food truck.
Set opening hours.
That you look for a competitive location, preferably surrounded by other businesses on wheels that are already receiving constant traffic.
And more. These precautions are similar to those of a restaurant's grand opening.
You also need to prepare your business for opening by creating a marketing strategy and action plan.
You can start social media marketing with a simple strategy that shows people your food offerings and concept before you open.
You can create opening promotions to maximize your exposure.
You can team up with other food truck owners to improve your traffic.
You can use influencer marketing to start attracting the attention of your followers.
You can create a simple website tha allows you to take online orders with a digital menu and more.
Something that is highly recommended is that you start establishing relationships with other food truck owners.
In general, the community of food trucks is quite familiar, friendly, and they have common goals. They seek economic freedom, satisfying their passion for cooking, and honest work. If you demonstrate those values from day one, instead of seeing other businesses as your enemies or competition, they will surely welcome you.
Note: Waiterio can help you manage your food truck!
5 Things You Should Know Before Starting a Food Truck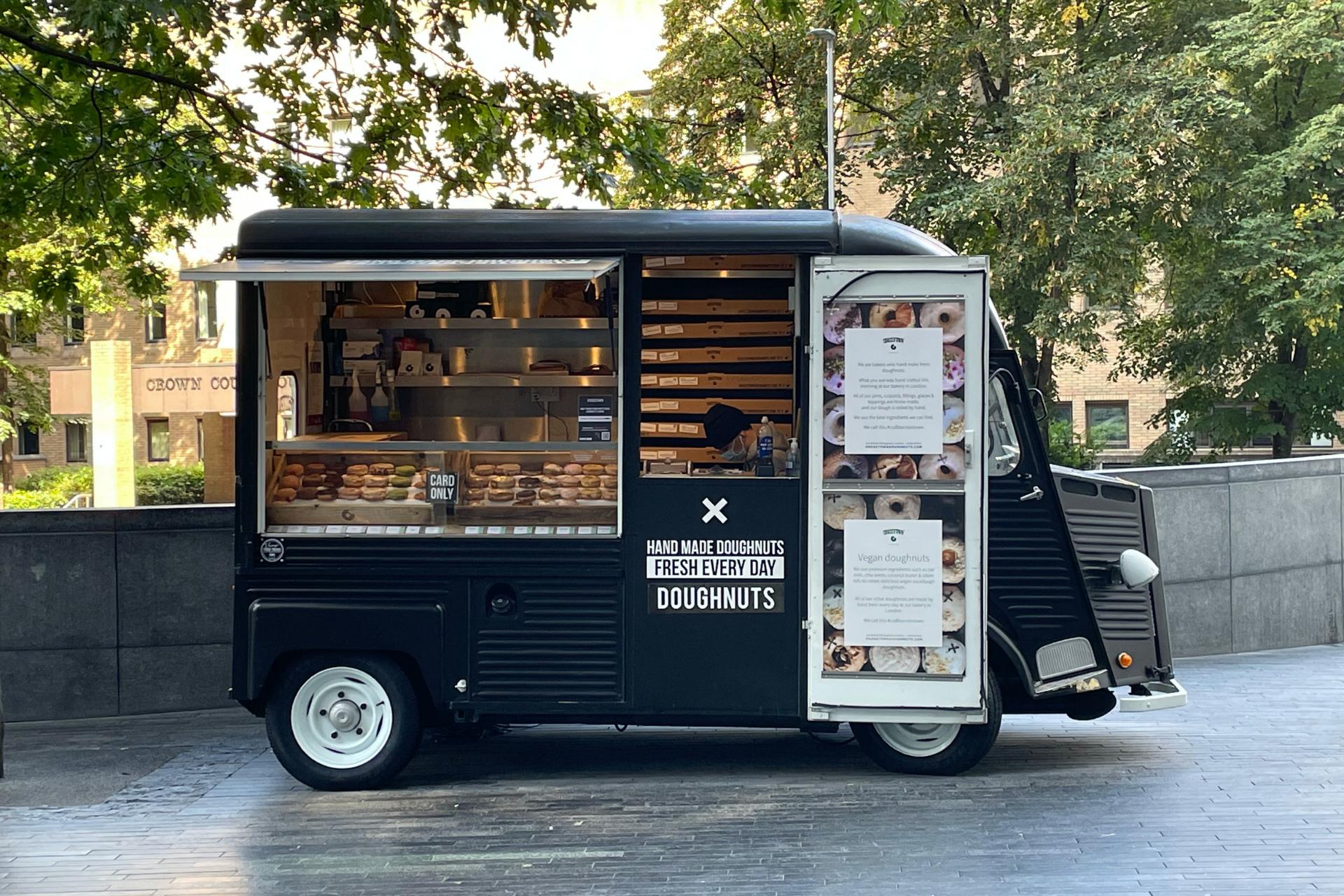 Now I will tell you about five things you should know before opening a food truck. There are hundreds of things you should know — I'm just starting the conversation!
1. Starting a Food Truck Is Not Easier Than Opening a Restaurant
This is a fairly common mistake among people who have no experience in this type of business or in business in general. If you think so, you're in for a pretty tough surprise.
A food truck is the same or more complicated than a restaurant for several reasons.
It is a smaller space.
It is a little more limited in terms of the gastronomic offer.
They may also make less profit than a traditional business in some parts.
They may also not be well regulated in your area.
It may be difficult to get the necessary permits to operate them.
And much more.
In addition, the work is not less. Opening a food truck means working the same or more than in a restaurant, especially if you have to find a location daily before the service, and then move the truck back to storage, clean it, and more.
This can become a difficult challenge quickly, so it is important that you have the support of responsible partners and employees.
2. You're Totally Wrong If You Think Starting a Food Truck Is Not Profitable
This is a common mistake made by people who may have experience with restaurants, or who are more conservative about food businesses.
The truth is that a food truck that meets the following requirements can generate more profit than a restaurant:
A very good location that many people visit.
A unique and delicious gastronomic offer.
Low operating costs that are adjusted to the sales volume.
A good marketing strategy.
Efficient and organized operation 
And exceptional customer service.
If you manage to balance all these things, you will have a food truck that can easily generate much more than a local restaurant. Also, if you consider the idea of expanding your business, you can create a food truck franchise, and maximize your profits even more.
This is something that few people mention, but thanks to the profitability and low start-up costs, you can create a fleet of food trucks easier when compared to opening several restaurants.
Of course, all of this takes time.
3. It Is Possible That a Food Truck Does Not Generate Profit in the First Year
A food truck may not be able to make a profit in its first year of operation. However, this does not mean that you will not make money, or that this is different from traditional restaurants. It also does not mean that you cannot cover your expenses, especially if you meet some of the requirements of the previous point.
If you meet all the requirements I mentioned above from day one, you can easily recover your investment in about six months or a year.
And of course, you have to bring your A-game and put in real effort to make sure you do!
4. Food Trucks Don't Work Well Everywhere
This is true, food trucks may not work well everywhere.
Some examples are:
If you live in a place where food trucks are not part of popular or street culture. Some countries or cities are more conservative, so this decreases the size of the public willing to eat at your business.
If you live in a place where the weather is against you. You might have to reconsider if snowing, very hot or windy weather, and other issues will keep you from opening your business constantly.
If you live in a place where food trucks are not well regulated or are not allowed. It might also be the case that they're heavily regulated and getting operating permits is extremely difficult or expensive.
These problems can cause you a lot of problems, making this business model not so viable, or simply impossible.
5. You Must Create a Management/Administration System for Your Food Truck
That's right! Just because it's a food truck doesn't mean you don't have to meet certain management requirements in your business. You must keep track of:
Production and sales costs.
Payroll costs.
Selling prices and the profitability of your dishes.
Tax payment.
And much more.
It is also recommended that you have a food truck inventory system. You may not be able to have a big inventory with you at all times. That's why you'll need to create a storage system at home to keep your inventory organized and food properly stored.
It's a good idea to buy several commonly used items in your business and store them, so you have emergency inventory at all times.
All of this is vital to running any business, including food trucks.
Is Starting a Food Truck Profitable?
The answer to this question is more complex than a yes or no. Just like any other business, a food truck can be profitable if you make it. How? With the right management practices.
You can make a lot of money with a food truck if you meet the six requirements that I mentioned above.
But, if you do not meet those requirements, it will be much more difficult to do so, and in fact, you can lose money for not recovering your investment. Or worse yet, being forced to close.
Are you ready to start your food truck? I hope this article has been useful to you!