You have a food truck, but it's not taking off. You have few clients, or you have problems being discovered in your city. What should you do?
Having a food truck, in the beginning, can be a lot of fun, even if you don't sell much. But if a week or two later you still don't sell anything, you may be in trouble.
In this article, I will talk to you about:
The process to create good marketing strategies for a food truck.
Different marketing strategies that you can apply in your food truck.
When you finish reading this article, you will know where to start building your marketing strategy. I'll warn you, though, thinking that marketing for new businesses is not an easy thing is normal. However, if you already have your food truck, you've already gone through the work of opening it, buying everything, getting permits, and more – that's the hard part. That's why you have to convince yourself that marketing is a piece of cake!
How to Start Marketing Your Food Truck?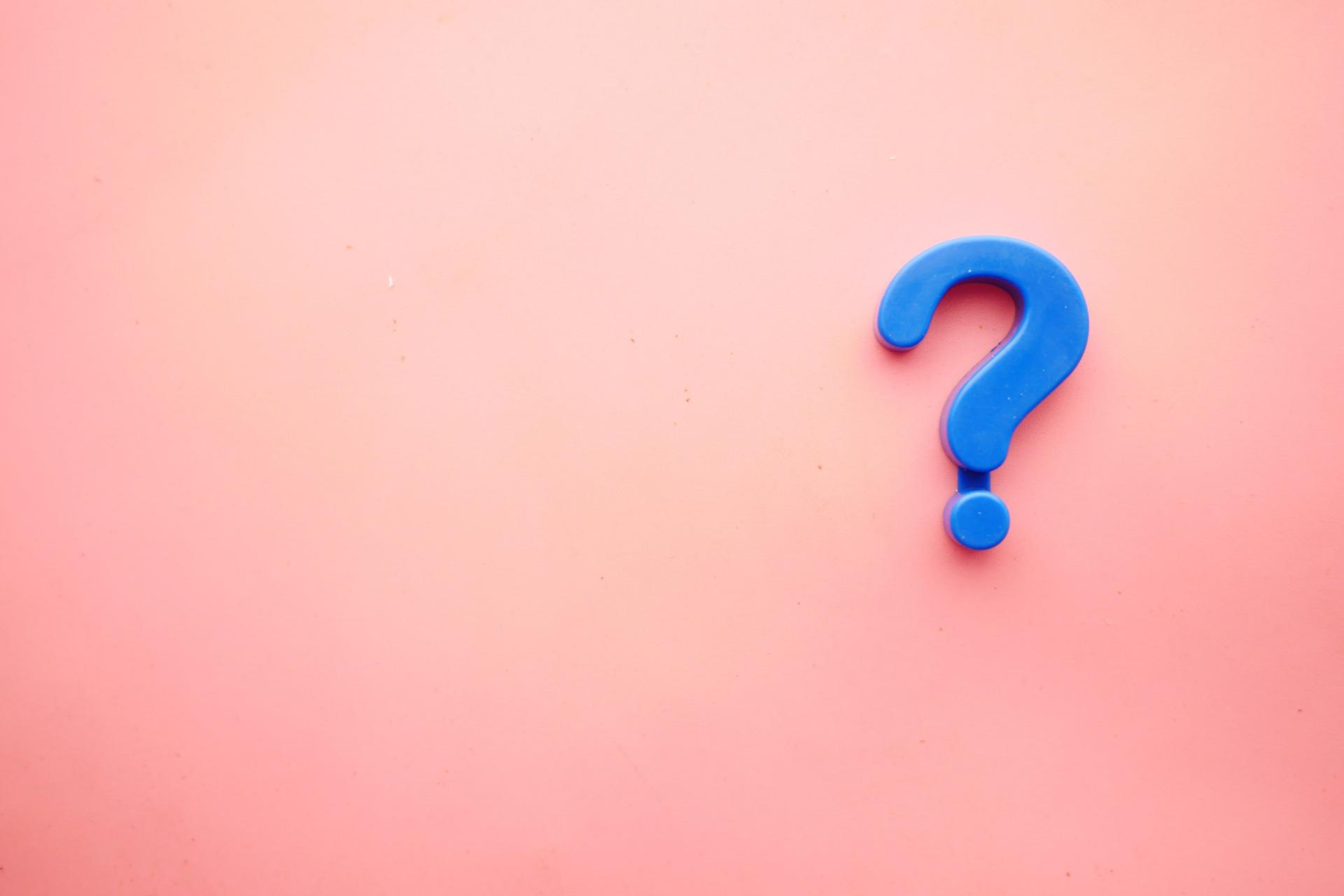 If you already have your business, and you opened it by following the correct steps to open a food truck, then you already have everything you need to start creating your strategy. By that, I mean the business plan. If you already have it, then it should include thorough market analysis. If you don't, then you have even more work ahead of you. But don't worry, because it's not that complex, and it's not impossible.
Market Research for a Food Truck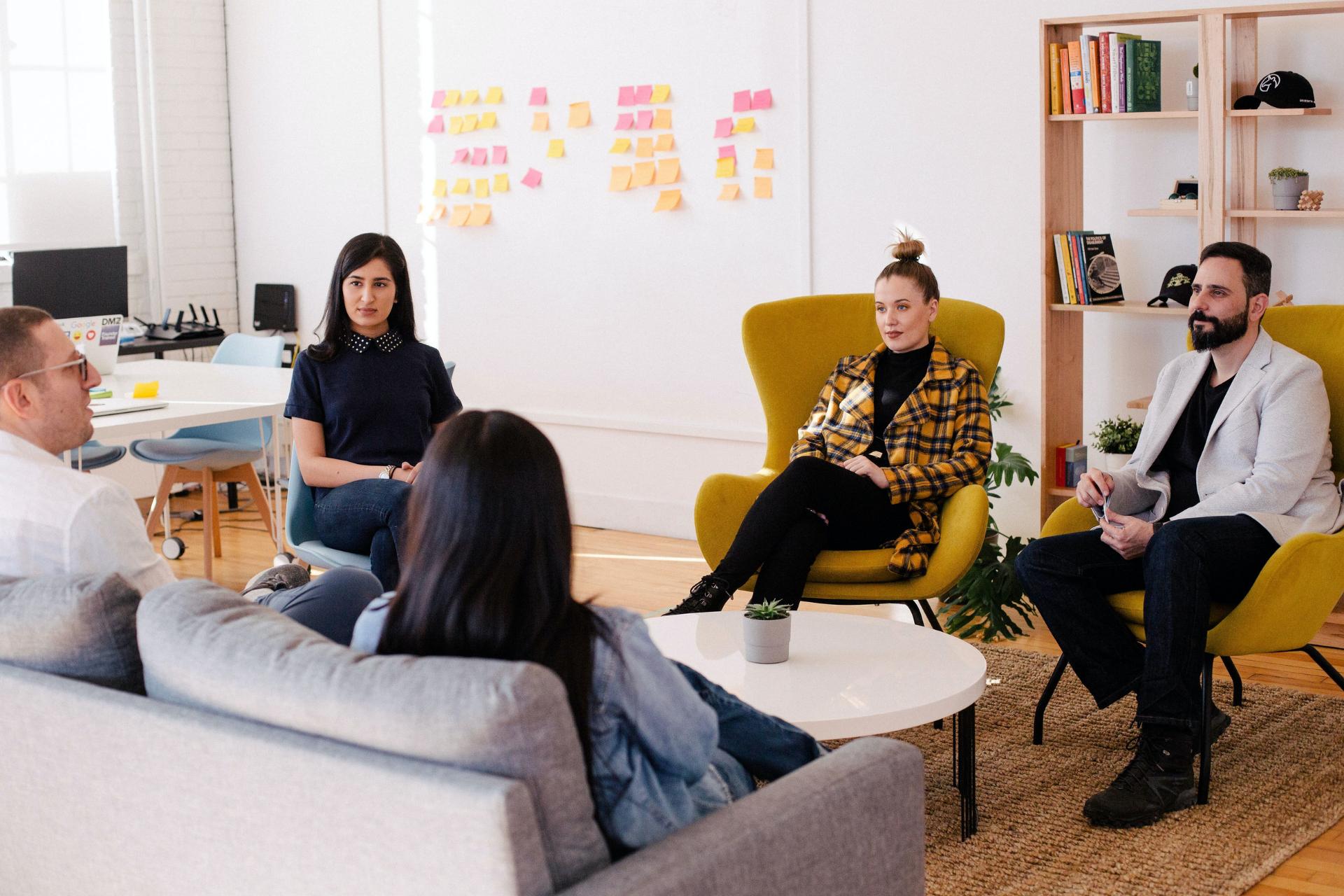 Doing market research for a food truck is like doing one for any other business – if you've had businesses in the past, you probably know how it works.
If not, then I recommend that you read our guide on how to open a restaurant. There you will find the detailed steps of how to open a restaurant, and of course, they can also be applied to any type of food business.
Also, if you haven't done one, it will give you vital information that can make you decide on a different concept for your food truck, or complete it to better satisfy your customers.
Define Your Target Audience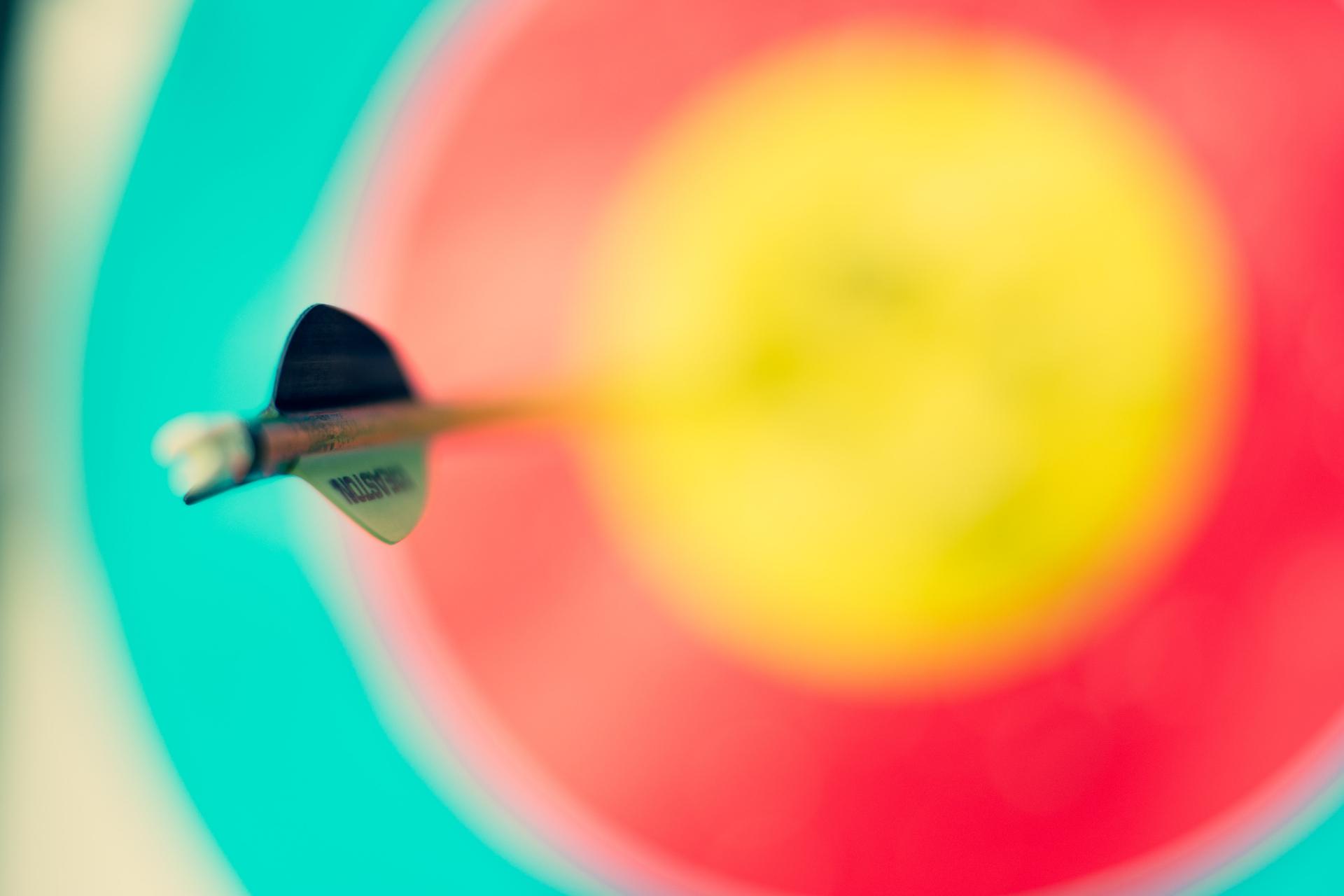 It is crucial to carry out a complete market study so that you can know your customers. This way you can define your target audience and your buyer persona. Remember that the buyer persona is the specific and hypothetical profile of your ideal clients.
The good thing is that, around the world, it's easy to notice that the target audience of a food truck is quite similar to this:
Young people, between 18 and 40 years old. Of course, there will be clients who are outside this range.
People who work and are in the spectrum of the middle class (lower middle, middle, and upper-middle-class).
People who are open to experiencing new gastronomic offers, who have more informal tastes, and who prefer the convenience that a food truck proposes.
The better defined your target audience and your buyer persona profiles, the better you can meet their needs. You must tailor your service based on the preferences of real people, so don't take this data as exact for your situation.
Define Your Branding Strategy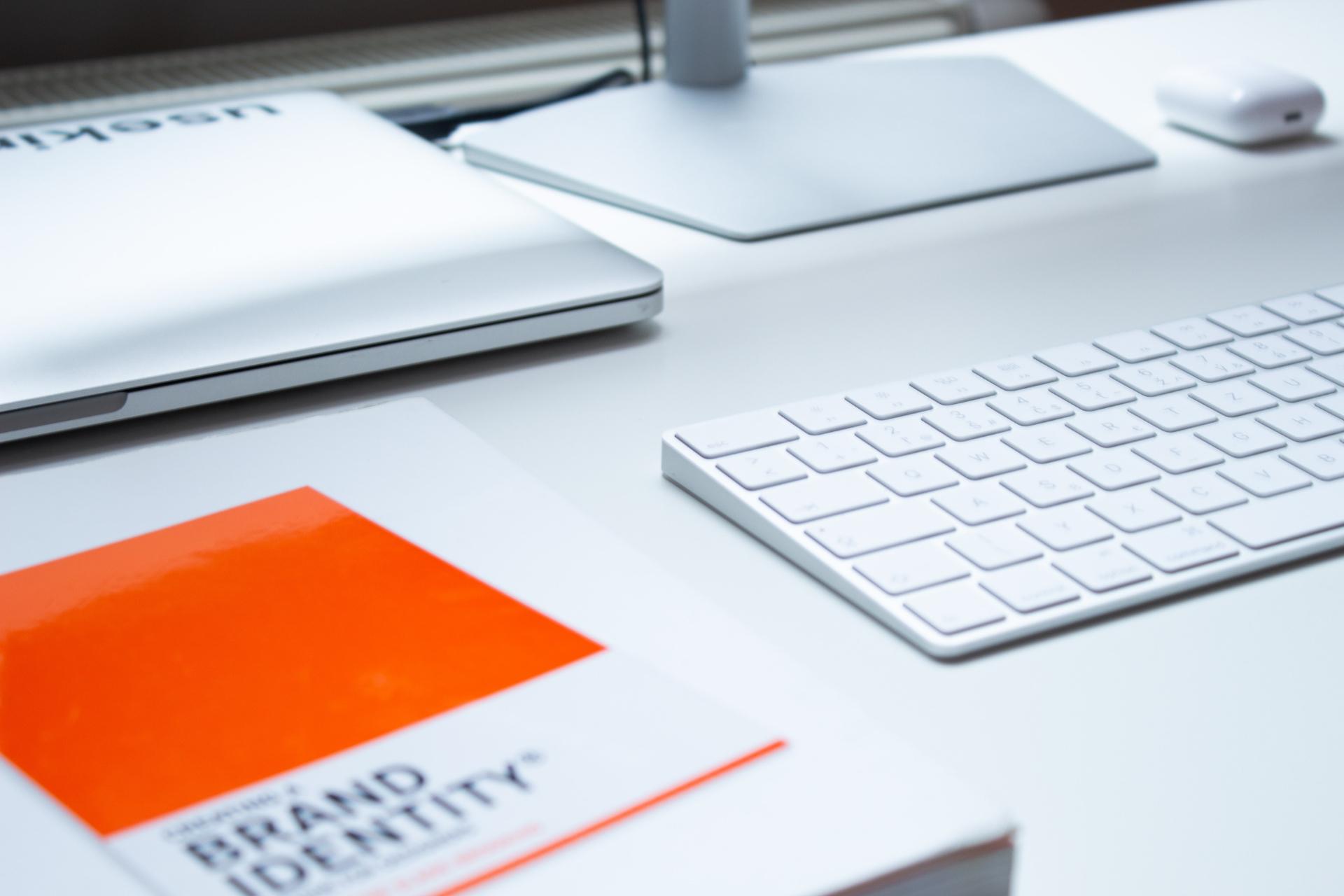 Once you have defined your target audience and buyer person, you must define everything that branding encompasses. You must define the image of your brand, its colors, your logo, your slogan, employee uniforms, and everything that affects the aesthetic experience that you offer with your business.
This can even affect the way you plate food from your food truck, the way you present food in marketing images, and even the dialogue you have with your customers. You must have a defined branding because it gives your business legitimacy and consistency.
The more standardized and defined the branding is, the easier it will be for your customers to get used to and remember your business and the experience you offer. This has a lot of weight in the perception that customers have of the service and can improve your customer retention rates.
Identify the Most Effective Marketing Channels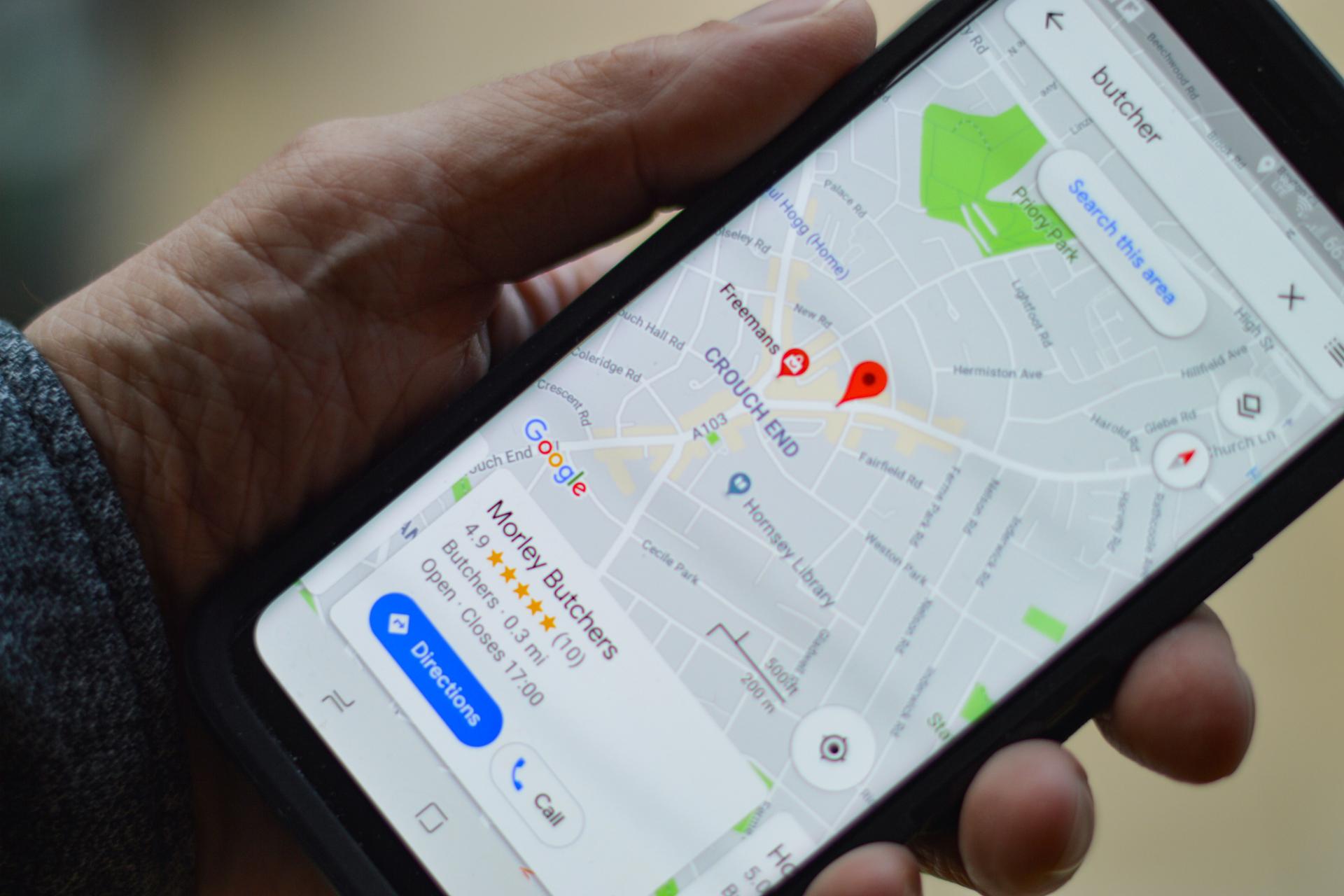 Now, it's time to identify the marketing channels for your business. This is something you need to define, again, using the information you have about your customers.
What social media do they use the most according to their age and preferences?
What type of content and advertising will be most effective in attracting customers?
What kind of content should you consistently post to get their attention?
Should you use paid advertising?
Should you use email or text message marketing?
Should You Use Google Maps or location-based marketing?
You must know your customers well to answer these questions.
After defining the channels, you need to start creating marketing strategies that serve to capture as much online (and offline) traffic as possible. Later I will talk about some of the strategies that work best when it comes to food trucks.
Apply Marketing Strategies and Optimize Results
After defining the channels and marketing strategies that you think will work best for you, it's time to start applying them. You must do it in an intelligent, sustainable, and constant way so that you capture more attention in the channels you have chosen.
For this, you must create a content calendar that covers the different platforms that you are going to use. That way you can easily maximize the exposure of your business.
If you have a lot of obligations, you can delegate this to a community manager who can fulfill several functions per week or day. This will include creating simple designs, banners, Instagram, Facebook, and YouTube posts, creating and editing audiovisual content, and much more.
This is something that takes a lot of time and organization. Many food truck owners give up on this because it's hard to run a business and do all of that at the same time. It's best to create a marketing budget that allows you to maintain quality and consistency without it being your direct obligation!
Likewise, you must stay on top of your marketing strategies, and their results, especially if you are investing money.
After a few months of using various marketing strategies, you will be able to choose the most effective ones to keep the marketing process affordable and sustainable.
Effective Food Truck Marketing Strategies
When it comes to food truck marketing, it's easy to tell which strategies work and which don't, especially when compared to traditional restaurant marketing.
With food trucks, you need to create an even closer relationship with the community of customers around you.
These are some of the strategies that can give you the best results. The good thing is that, instead of a big investment, they require consistency. This is why food truck marketing can be quite sustainable if executed properly.
Note: Check out our article about summer businesses to find more useful ideas.
1. Take Advantage of the Technology
You must make good use of technology, apps, and more so that you can maximize the convenience of your food truck. This is a simple thing, but considering that the majority of young people use online payment apps and that the majority of your customers will be young, you must adapt your food truck to accept any payment method.
You should also create a simple web page, which has your menu and your location so that your customers can know where to find you.
It is vital that you have your menu online as well, perhaps with dynamic QR code generators, so that you save money on menu printing and also your business is in line with this trend.
You might wonder how you can do that, and if it is expensive, or complex. But it couldn't be easier!
By using Waiterio you will have access to all these features:
A free web page that is automatically generated for your business.
Your digital menu to make it easy to offer a menu with a QR code or on your website.
In addition, customers can order from the digital menu without the intervention of a waiter.
You will also have the possibility of organizing the flow of your kitchen with a thermal printer to print orders.
The mobile POS system will allow you to print invoices easily.
You can assign discounts to your customers and accept any payment method.
And much more.
Try it now and get access to all this in minutes!
2. Building Relationships With Communities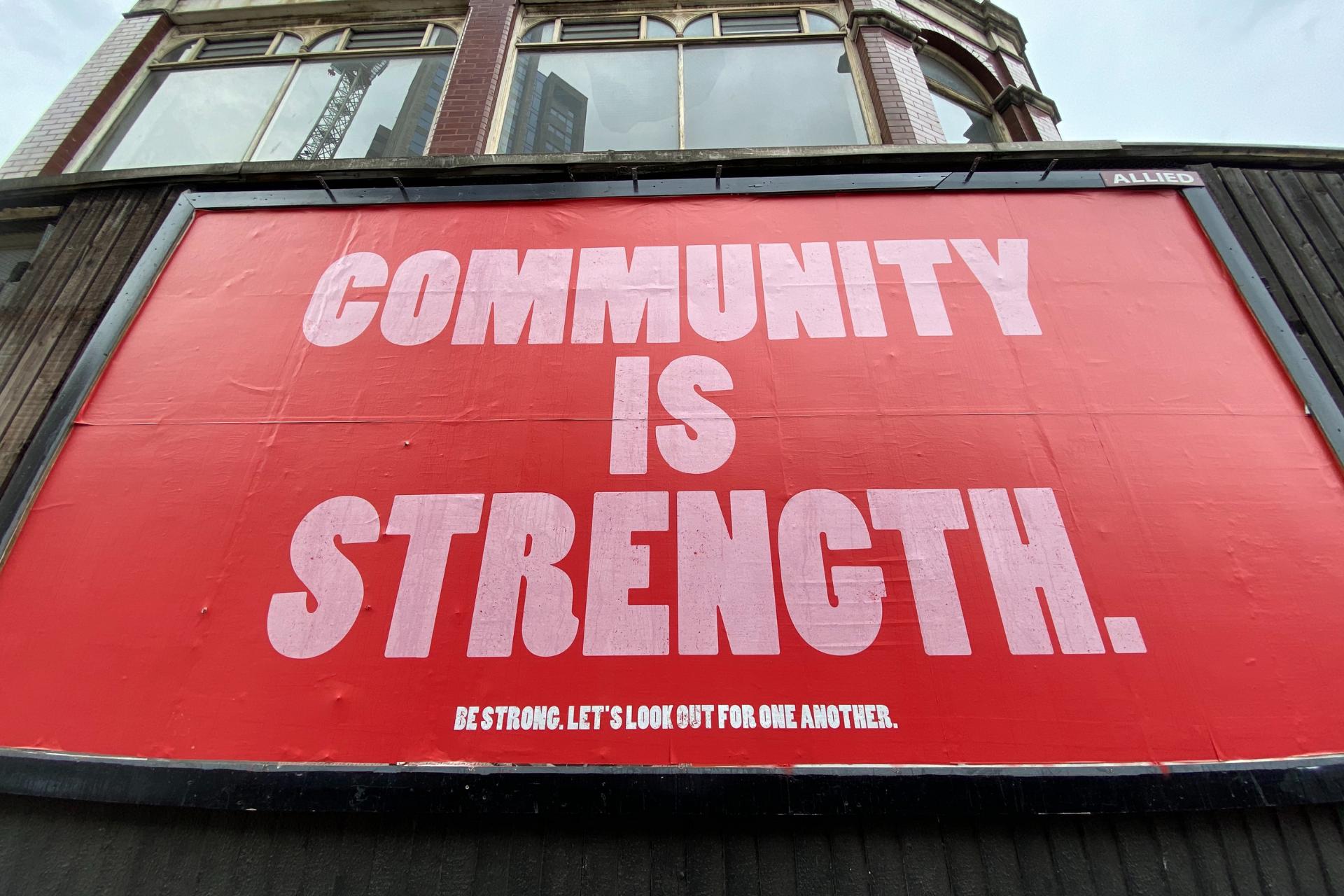 In addition to focusing on the online and tech aspect of running a lightweight mobile business, you should also focus on building relationships in the real world.
The truth is that food trucks are an even more social business model than restaurants – promoting food trucks is similar to bar marketing in that regard. This is why you will benefit greatly from building a community around your food truck or joining existing communities in your city.
It can be any type of community, such as sports teams, certain types of company or office workers, people who live in a certain city area, and more.
Building a community is difficult, especially if you are not a social person because you have to make yourself known. It is beneficial because it helps to humanize your business and take away a bit of the corporate nature of any business.
You must join communities or create an authentic community, being as honest as possible. You can't fake it, because people will know when you're trying to join them just for the money.
That's why it may be beneficial for you to attend events without your food truck, offer to help raise funds for important causes, and more. All this will make you an important part of the community – and your food truck with you!
3. Amazing Branding and Merchandising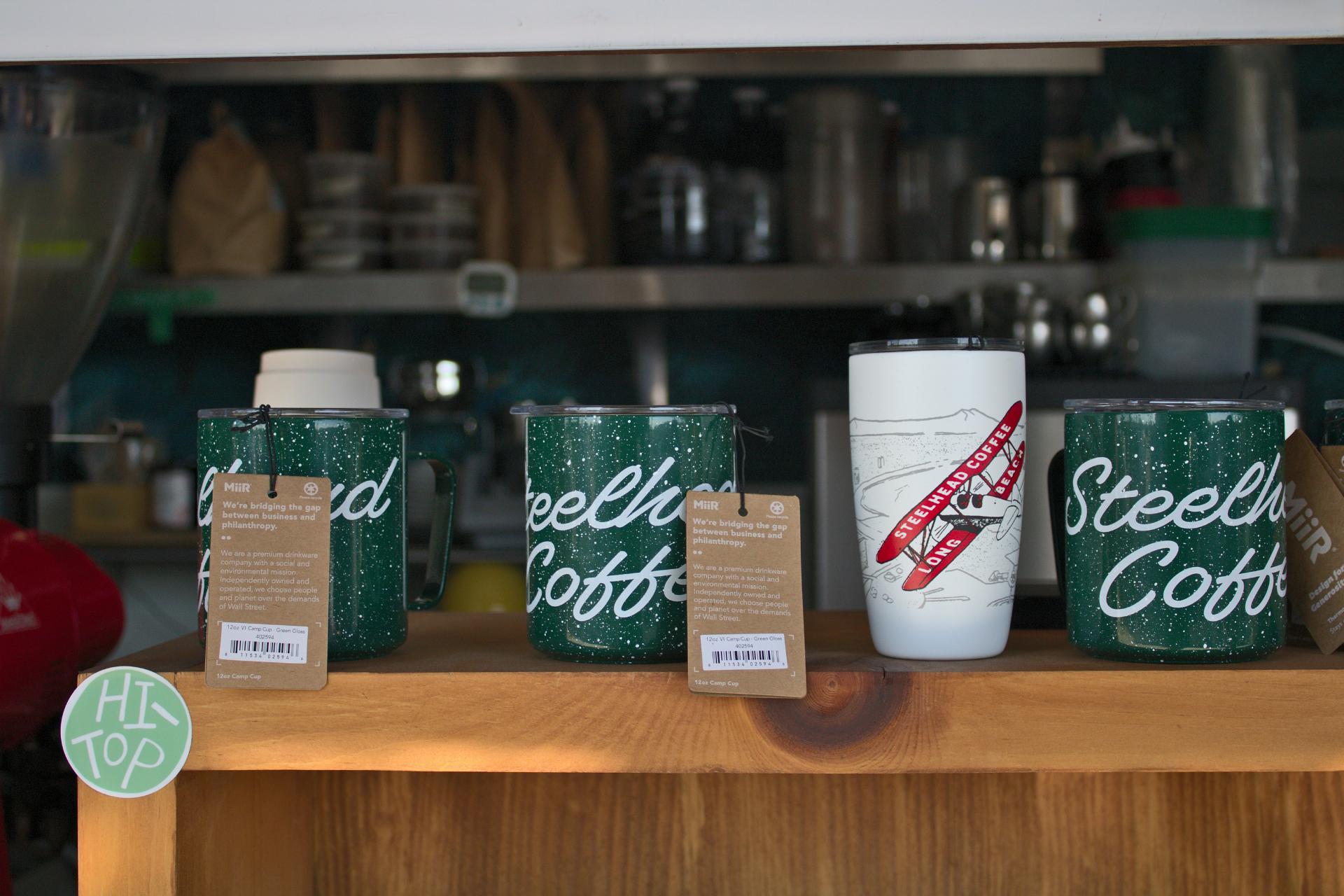 A good brand image can give you the possibility of creating brand merchandising for your food truck. This is exactly what you should have in mind when creating your branding strategy. Remember that the more it resonates with your customers, the easier it will be to capture their attention and make them buy your products.
You can create all kinds of merchandise that are attractive to your customers – clothing, personalized cups, and more.
This qualifies as a marketing strategy because when your customers use your merchandise, they are creating social proof that your product or service is great.
Also, if you are profiting from your merchandise, you can use that source of income to improve your marketing strategies. A self-sustaining marketing strategy doesn't sound bad at all!
4. High-Quality Audiovisual Content to Publish on All Channels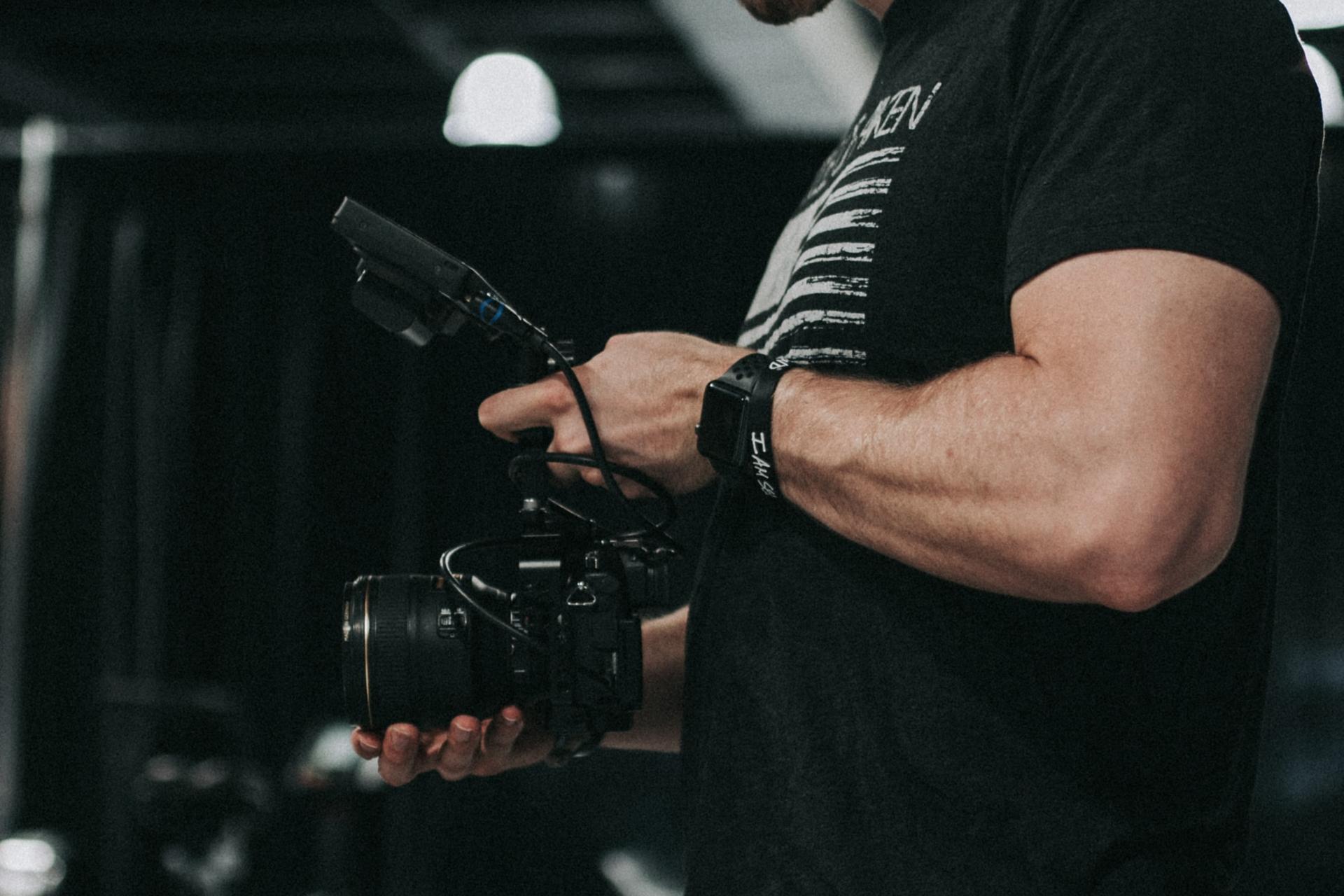 Content is king – you can read that everywhere because it's true. It would have been advisable for you to create marketing strategies with blogs in the past.
Now, the correct phrase would be "audiovisual content is king". Remember that this is a young audience that is likely to consume content on social media like TikTok, YouTube, Instagram, Twitter, and Facebook (or Meta).
That's why you must adapt your content strategy to these media, which means you must create videos that serve to:
Promote your menu, food, or brand.
Entertain your customers and your community.
And educate your customers.
Currently, these media can also be used for you to share things like your mission, vision, and values tacitly. This is vital for customers to understand the purpose of your business and its importance in the community.
5. Customer Retention Strategies
If food trucks have anything in common with other foodservice businesses, it's the need to retain customers. Customer loyalty is something you should keep in mind at all times and with everything you do with your business.
The key to creating effective customer retention strategies is to maximize the convenience your business offers. It can be something simple like:
Sending coupons via text or email.
Giving discounts on specific dishes.
Selling convenient, low-cost dishes.
Offering weekly or daily promotions.
Offering extra benefits, such as free drinks after the food bill reaches X value.
And more.
This makes your customers feel appreciated. If you pull that off correctly, they will come back to you without a thought. On top of that, the other key to customer retention is consistency.
It is vital to standardize the dishes you serve to always offer the same quality – if you change something small, such as the brand of pickles you use, you can lose customers.
6. Creating Live Content and Social Media Posts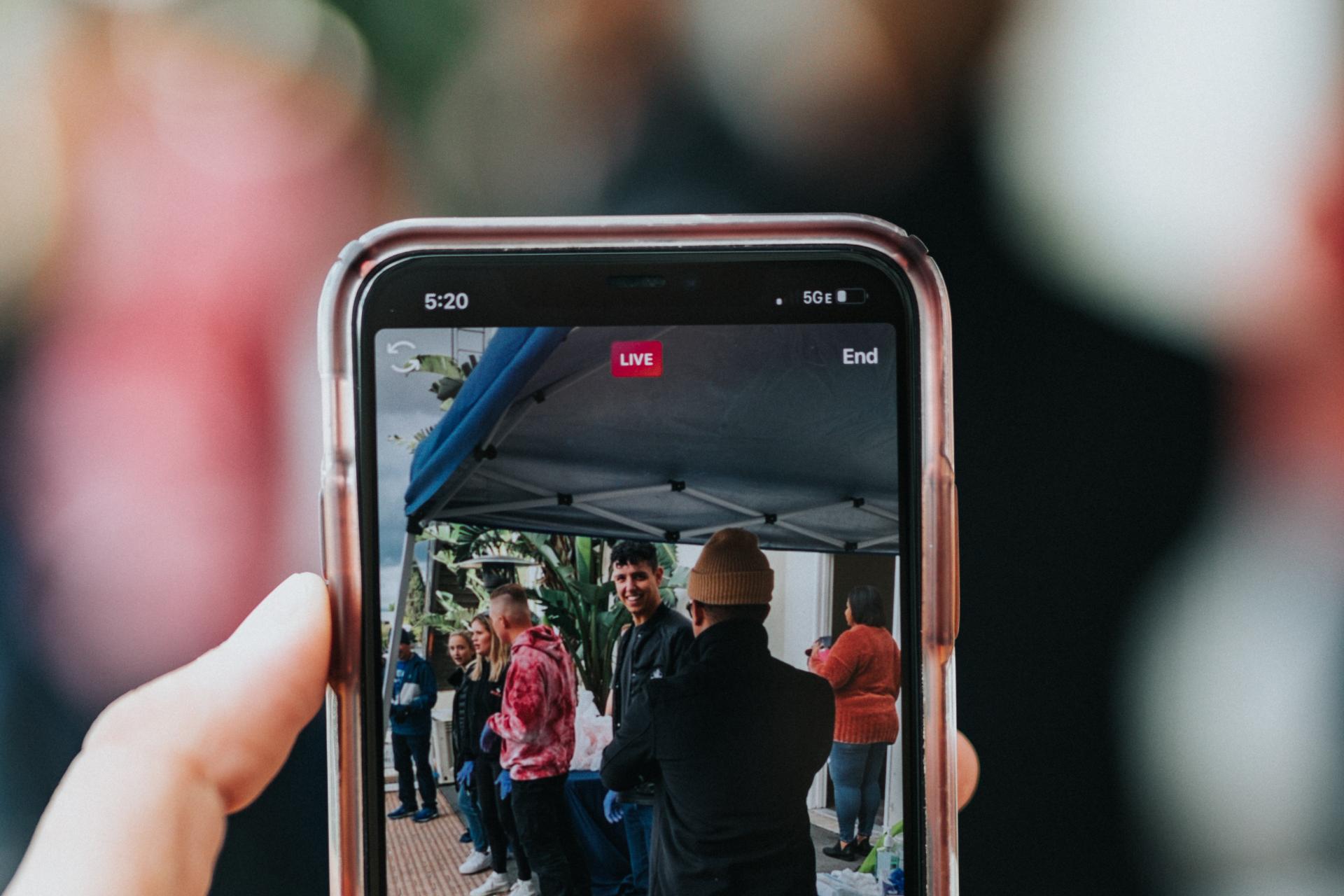 If you have already created a community, live content can be beneficial. Strategies like making a surprise stream indicating your current location and an interesting promotion that attracts your customer base can generate a lot of profit.
In addition to that, social media like Instagram offer many advantages. You can post a wide variety of engaging content and publish regular posts with the same offers to maximize your exposure.
If you build a big enough community in your city, you can even create a YouTube channel. This much depends on your audience, but you can even create Discord channels. So you can share interesting information with your customers in Lives or messages to these channels. This can include promotions, simple messages indicating where you will be that specific day, if you are offering delivery service, adding stuff to the menu, and more.
Go where your customers and your community are!
Marketing A Food Truck Is a Challenge
Marketing is a challenge for all food businesses. The problem with food trucks is that they are more dynamic – ironically, this is also their advantage. That is why it's vital to both maximize customer retention and create a community (or several).
Unlike a food truck, a restaurant is always in the same place, static, waiting for its customers who know where it is, and who come from a radius of approximately 5 kilometers.
The food trucks have the same radius, but they can change it, which means that they can be part of different communities without issues. Still, building and maintaining those communities is the real challenge.
Have you created a community around your food truck? Start now!