If you've read our article about how to maximize restaurant revenue during summer, you're probably interested in a piece of that pie. And the good news is that, yes, you actually can do it, and the even better news is that no, you don't need a lot of money to double or even triple it!
In this guide, I'll tell you a few tips you can use to start a very profitable food business this summer. I'll also talk about:
Different business models you can use
Different strategies you can apply to maximize profits
The challenges you'll face
And everything you need to start
Things are looking bright for this coming summer because the economy has mostly recovered from the pandemic – but you need a strategy, a game plan, to help you minimize several risks.
This article is for you, the entrepreneur that has been hindered in past years due to so many issues and restrictions. Now is your time to shine. Let's get right into it!
What Type of Businesses Can You Put Together in Time for the Summer?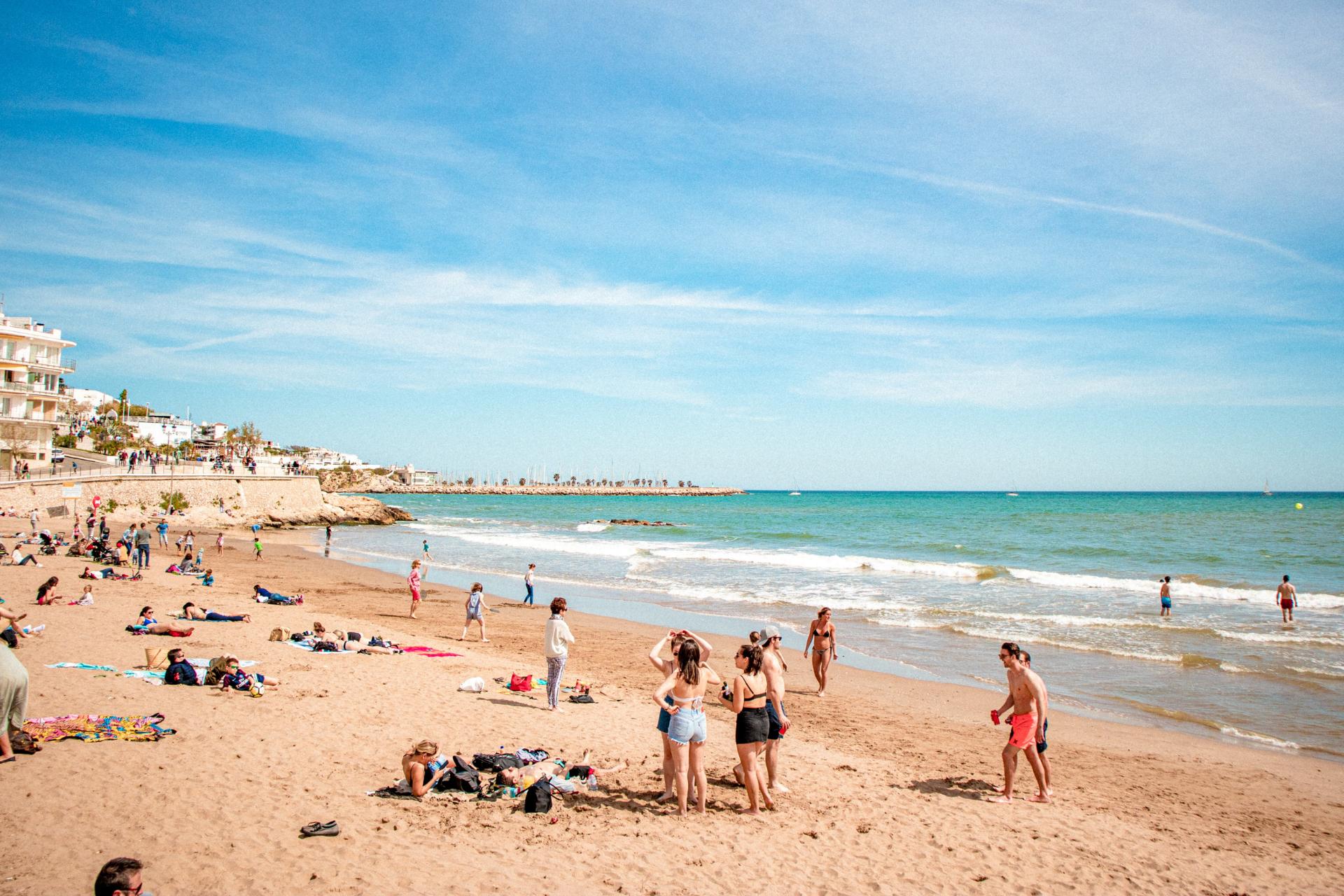 There are several business models that you can create from scratch and take advantage of seasonally with little-to-no preparation time. I'm not talking about creating a restaurant, renting a venue, hiring staff, and so on – although if you can do that in time for the summer, go ahead!
The business models I'm talking about are simpler, easier to execute, but highly rewarding if done right. They are:
Food trucks.
Food carts.
Food tents or booths.
And catering services.
These are all simpler than having a full-fledged restaurant of any kind. They don't need as many employees, and there are ways you can manage to start them seasonally with a few thousand bucks – nothing in the hundreds, though.
Of course, I will warn you that even though they're not as logistically complex, they are challenging. That's why it's important to prepare, to have a plan, and if possible, have a little experience with these types of businesses.
At the very least, you should assemble a crew and include someone experienced in it! Now, let's talk about each type of business in more detail.
Food Trucks – Be Wherever the Action Is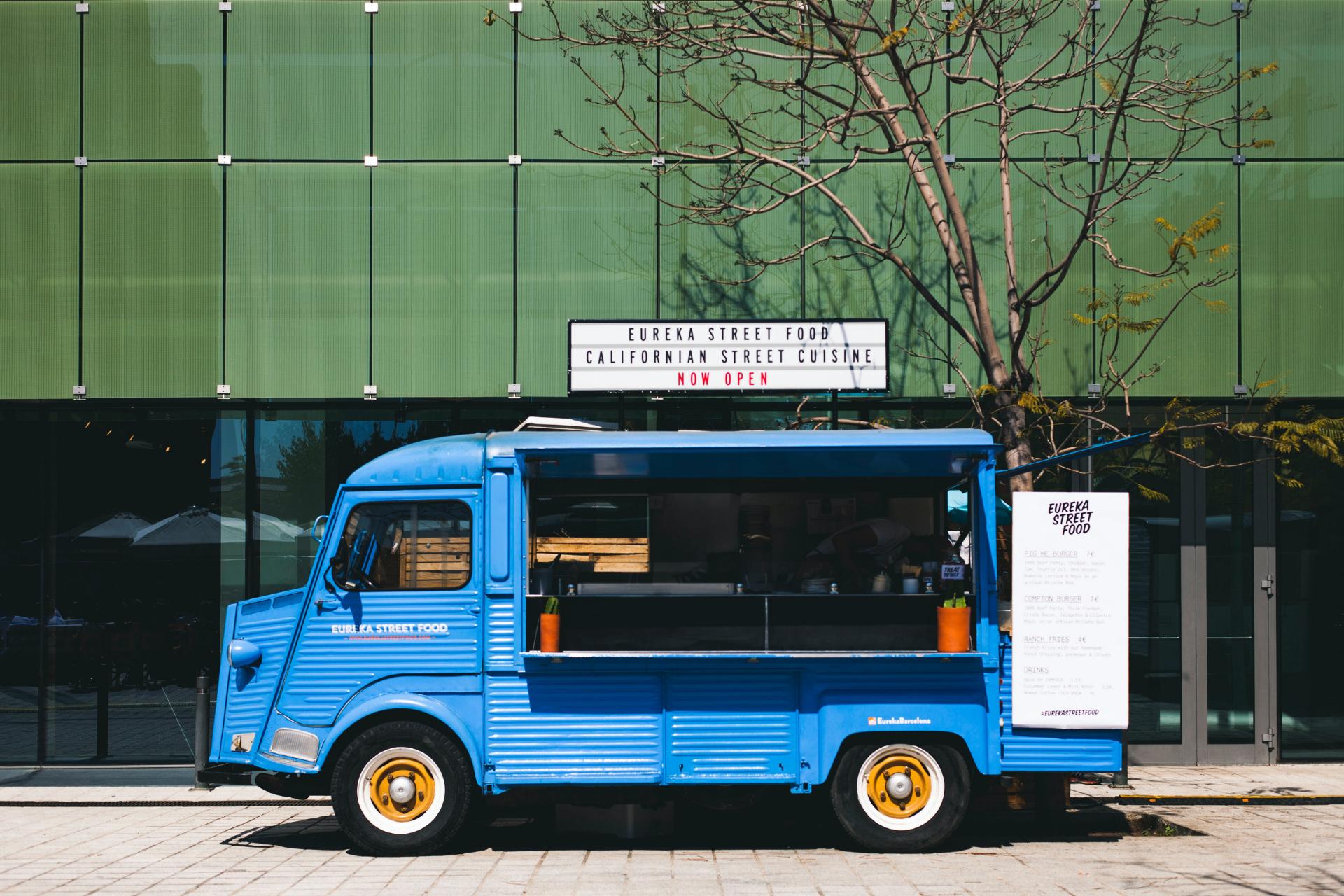 Food trucks are no longer the poor man's restaurant as they used to be – they're a highly advantageous business type that, if managed properly, can be incredibly profitable.
There are many, many benefits to having a food truck, and one of the best things is that you don't really need a lot of money to get started – unless you want to build or buy a custom-made one.
Since it's a seasonal business we're talking about, you should find out if you can rent out one that comes equipped with everything you need to start operating. You can usually find trailers to be slightly cheaper than trucks, but if you don't have another truck to move it that idea is ruled out.
You should get started a few days before the summer starts to:
Give the business a test run.
Find the right spot to park it legally and where customers can see it.
Find the right teammates. You'll need at least three people, depending on the size and type of food truck. Some of them can be operated by one person!
Define a menu that adapts to the equipment the food truck has.
Get to know preparation facilities and the process of cleaning the food truck and more.
And define the operation flow of the food truck. This includes prepping time, cleaning time, storage, loading and unloading, and even the way you and your possible teammates will move and handle everything while cooking.
I recommend you check out some of the tips and strategies we shared in the article about how to increase revenue during summer, as we shared very useful tips that can be translated into this summer business.
Main Challenges You'll Face With a Food Truck
The main challenges of operating a food truck are:
Permits. These vary depending on the county and state you live in. However, if you rent a food truck, most of the permits and certificates should come with it, so you'll just have to worry about food handling and food manager permits. You'll also have to register your business and pay city, county, and federal taxes.
You should find a place to park your food truck. You can get some help from local food truck associations to learn about how things work in your city!
Your menu. If you don't have a good food offer, you might as well not have a business in the first place.
And finally, marketing. Marketing is vital, even for popup businesses. However, you have an advantage if you live in a tourist area. If that's the case, you can assume that at least most of the customers don't live in your city, and you'll have the chance of hooking them first.
If you cover all these bases, then you'll be on your way to success.
By the way, we have several articles covering some of the permits you'll need to open a food truck in different parts of the world:
We can't cover them all, but these are enough to get you started!
How Much Money Do You Need to Open a Seasonal Food Truck?
The real and boring answer is it depends. Several factors come into play when determining the cost of running a food truck, even if it's just for the season.
You'll have to consider:
The type of food truck you'll need. A good rule of thumb is size – the bigger, the pricier – but other things like equipment, if it's a trailer or a truck, can also pump up the price.
The permits you'll need for your staff. If it's a solo operation, then you'll spend less.
If you'll have to park it in a food truck park or parking lot. Prices for a spot vary and they usually take the size of the food truck to calculate it.
The cost of the ingredients. This depends on the complexity of your menu and the cost of each ingredient. Usually, you can drop prices if you limit the menu!
The cost of gas and propane. This will be a real challenge if you have to move your truck a lot. Propane not so much – the more you use it, the better your business is going!
Wages. The more people you have on board, the more you'll have to split the profits. However, it's better to split them and operate the food truck in a fluid and efficient way.
An educated guess would be that you'll need about $10.000 to $20.000 per month, but of course, there are always ways of reducing the cost depending on your actual situation.
If you're on your own, your food truck is small, the food you prepare is simple, and luck is in your favor, you can probably get started with about $3.000 to $5.000. Though that would be a really small food truck!
Of course, if you have a team, you can always split the costs and the profits.
Food Carts – You'll Have Great Legs and Be Slightly Richer When Summer Is Over!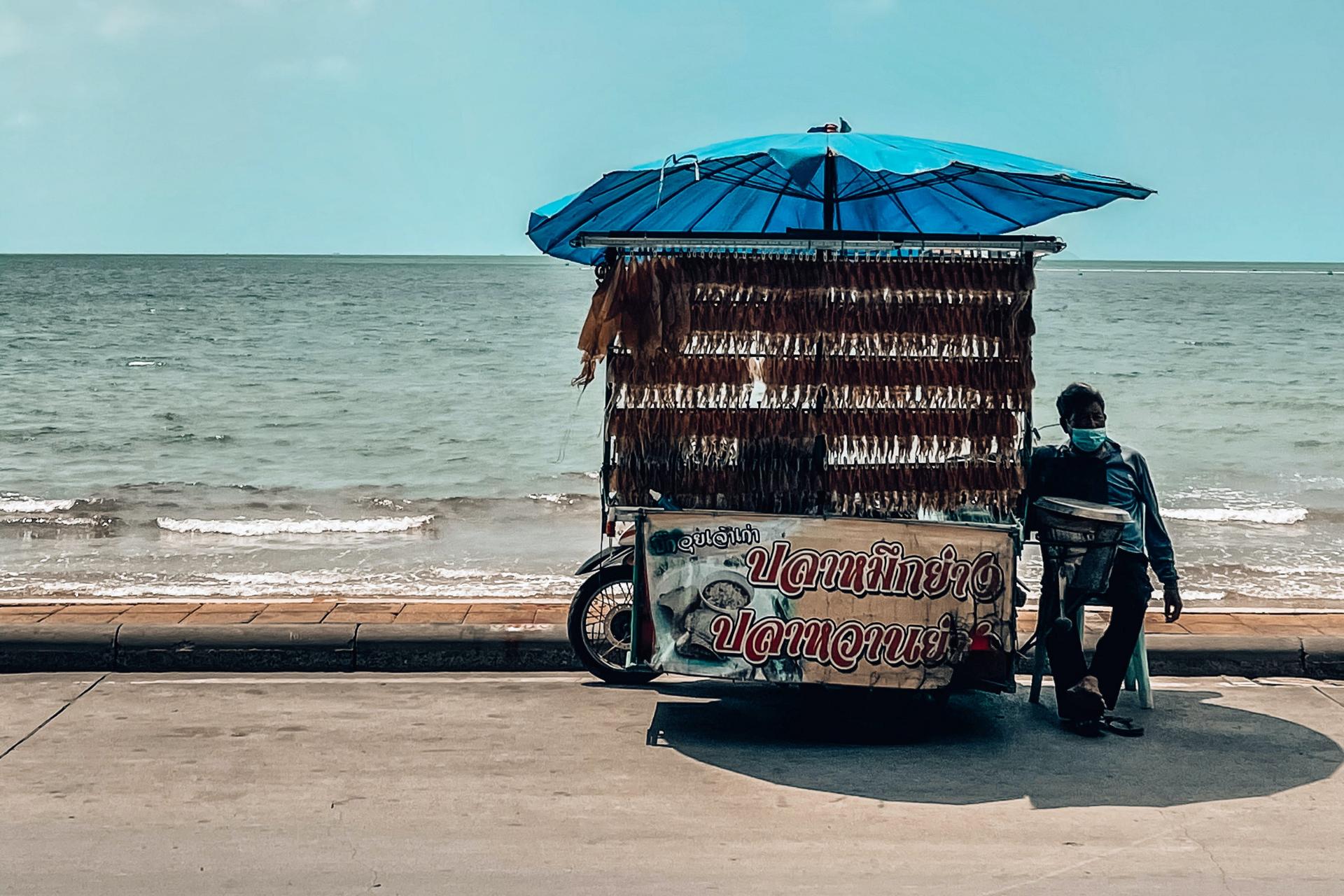 If any time in the past you looked down on street food vendors selling hot dogs or tacos out of a cart, the joke's on you. The truth is that this type of business is the go-to option of many people for quick entrepreneurship and hard, rewarding, summer side hustle.
Food carts can be incredibly profitable under the right circumstances – especially because they sell simple, but delicious food that's affordable and attractive to anyone.
The best part is that, if you invest $100 in inventory, you can easily double and triple that money in a day. So, if starting small and building up from that is your style, then a food cart might be a great option.
However, starting a food cart is just as complex as starting a food truck when it comes to permitting. Depending on where you are, you'll likely need:
To register your business and pay city, county, and federal taxes for it.
Some kind of selling or business permit.
An approved food cart design that meets your local health department's requirements and. You'll have to pass several inspections, too.
A street food vendor permit.
A food handler permit.
And you'll probably have to stick to rather strict guidelines that tell you what you can or cannot sell.
I highly recommend that you check your local health department, city, or county website to learn more about what you actually need. You can also check the so-called Ben's hot dog university to find amazing resources for street food vendors.
However, most of these things you can figure out in a couple of months.
Main Challenges You'll Face With a Food Cart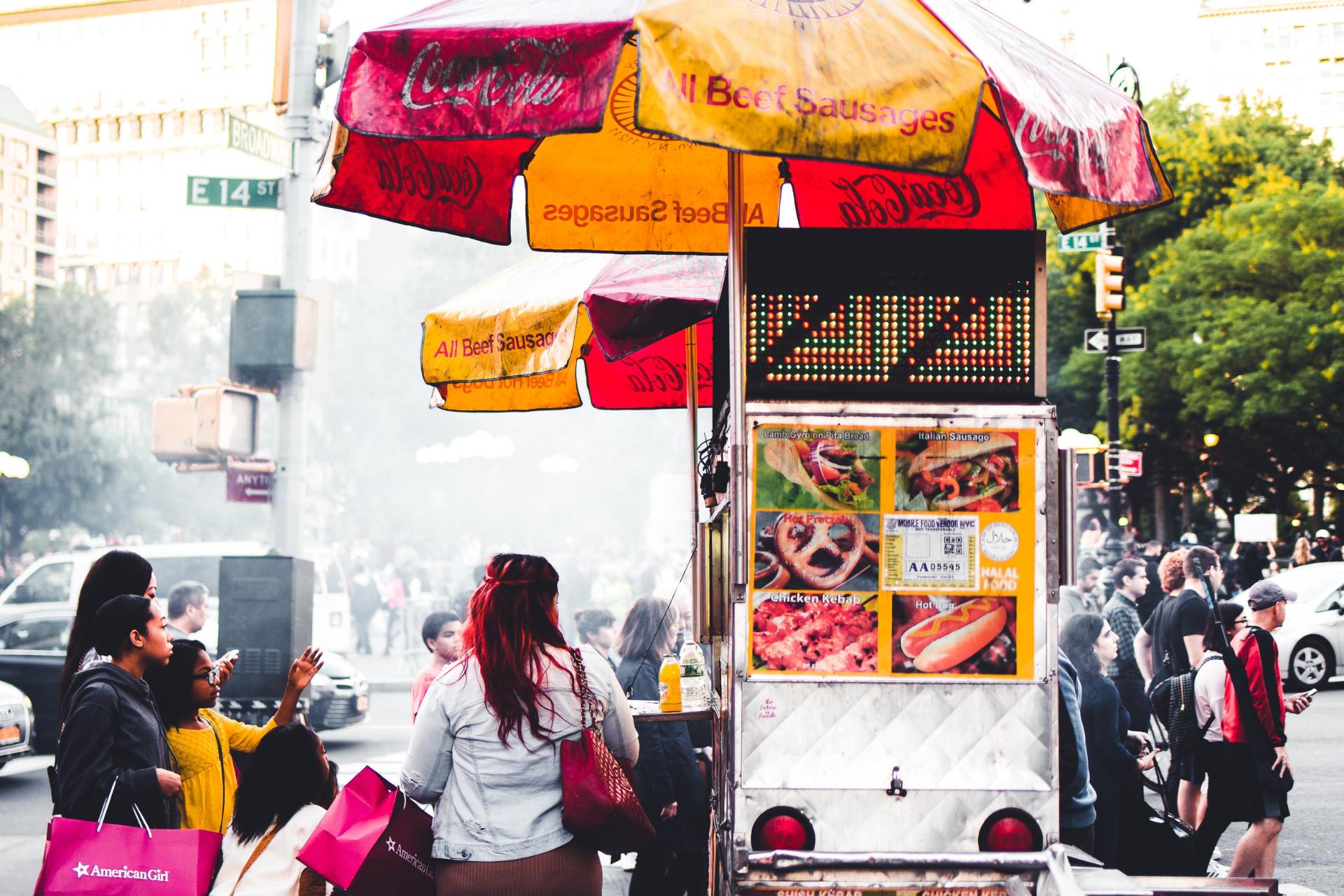 Depending on where you live or try to do business, you'll face different obstacles and challenges.
This is because not every place has the same regulations regarding street food vendors – some places have some strict regulations that make it almost impossible to have this type of business quickly.
Another challenge you'll likely face is that you have to use a specific food cart design. If you're lucky, you can find someone selling a cart that complies with regulations – that's definitely the cheapest option.
However, if that doesn't happen, then you'll have to have it made following specific plans. That can be rather expensive (still much less than a food truck), reaching up to $5.000 or more depending on the complexity. Though you can also build it yourself if you can.
You'll also have to face the critical eye of all your customers and the fact that there are very few food street vendors that have attained legitimacy in this type of business. That's why you must strive to be professional, efficient, and extremely clean in your operation!
And, of course, you'll have to face a workload that's hard to handle – but keep your eyes on the prize!
How Much Money Do You Need to Open a Seasonal Food Cart?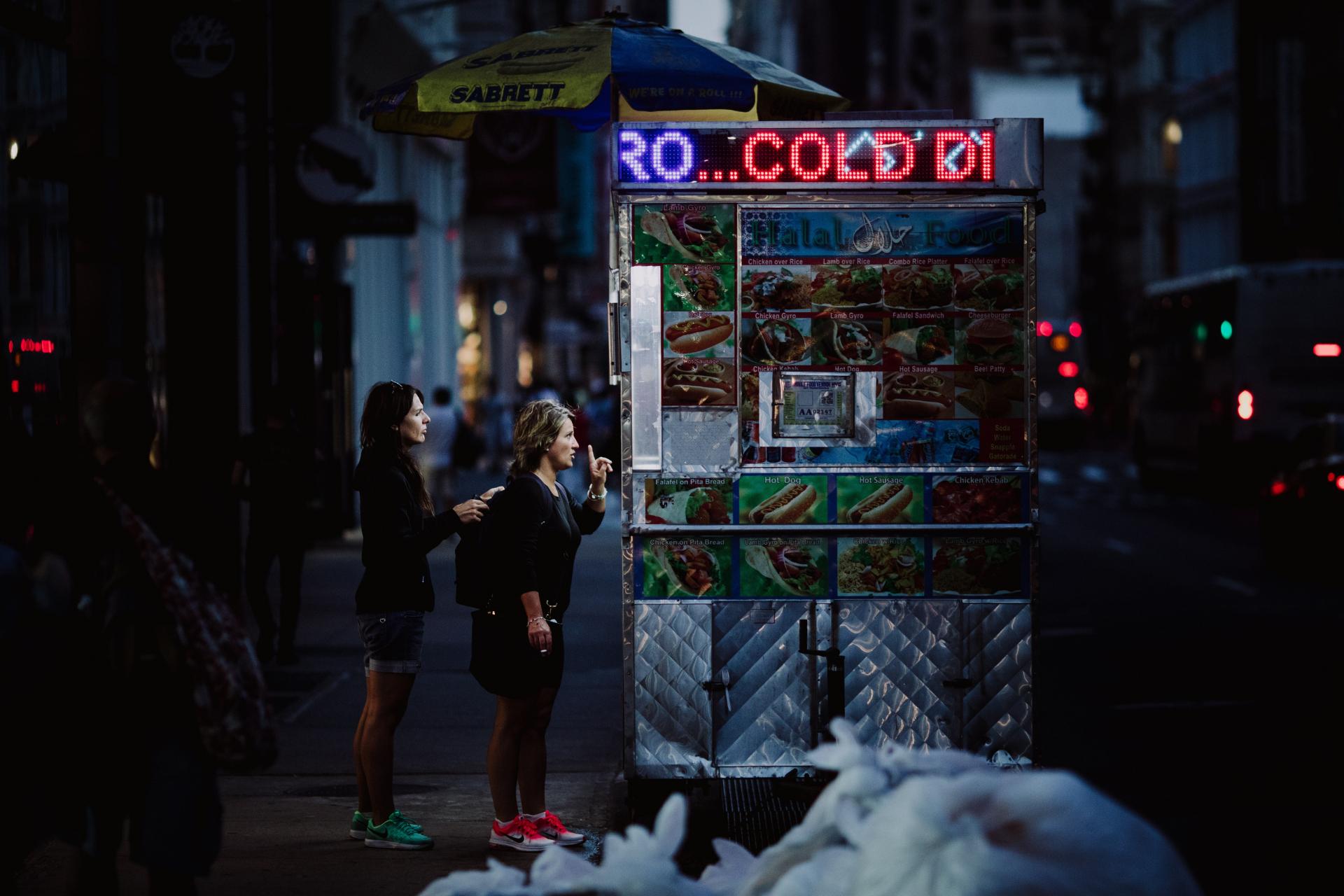 As I said, you'll have to put up $5.000 to buy a new food cart or at least half for a used one.
You'll also have to spend anywhere from $1.000 to $2.000 on permits.
Depending on where you want to operate, you can save or spend a lot of money on gas.
The best thing is that you don't have to spend a lot of money on ingredients because the food you can prepare and serve in a food cart is rather limited.
Even though that's the case, you can easily double anything you invest with the right administration and budgeting techniques.
You still have to create a delicious menu that's simple but delicious and attractive enough, so it's not time to rest on your laurels yet.
Food Tents or Booths – Light, but Powerful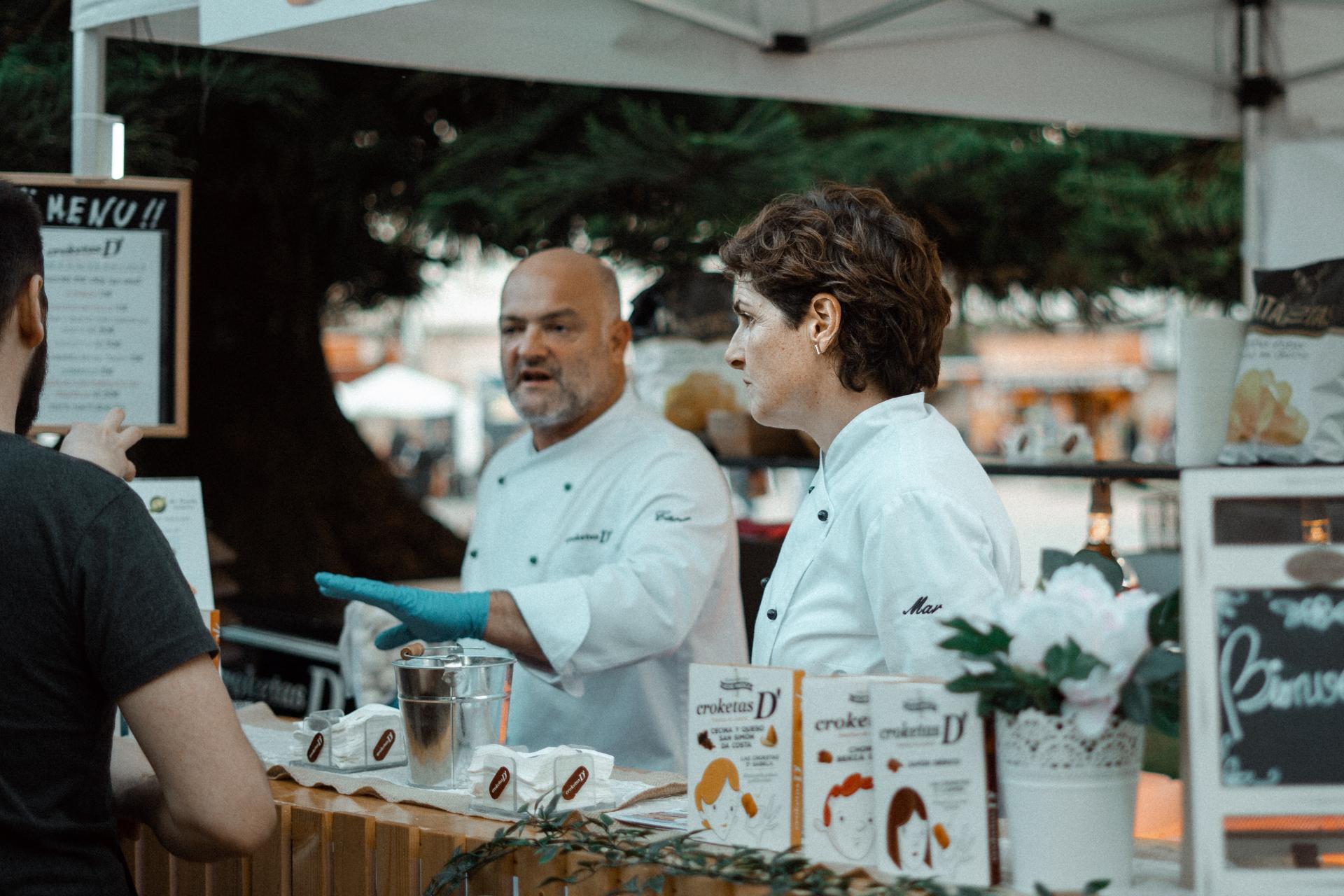 Food tents or booths are an opportunity business, very similar to catering services, and they can be even more profitable. You'll have to find events or spots that can skyrocket your sales easily, with as few risks as possible.
Concerts, public events, fairs, and more alike are a gold mine if you're ready to put in the work into this summer side hustle.
For those types of public events, you usually have to pay a fee to install your booth, which is something you have to do with plenty of time by contacting the organizing parties.
With that out of the way, you have to actually meet several requirements:
Have the necessary equipment.
Have all the necessary permits.
Create a menu that's attractive enough for the people attending the events.
Create an operating budget.
The thing about this type of business is that unless you can find an ongoing event or a spot where you can stay for a while, you'll run out of business before ending the summer.
Even though that's the case, with the right strategy, you'll be able to take advantage of a constant stream of clients – that's perfect if you want to advertise a future food business.
Main Challenges You'll Face With a Food Booth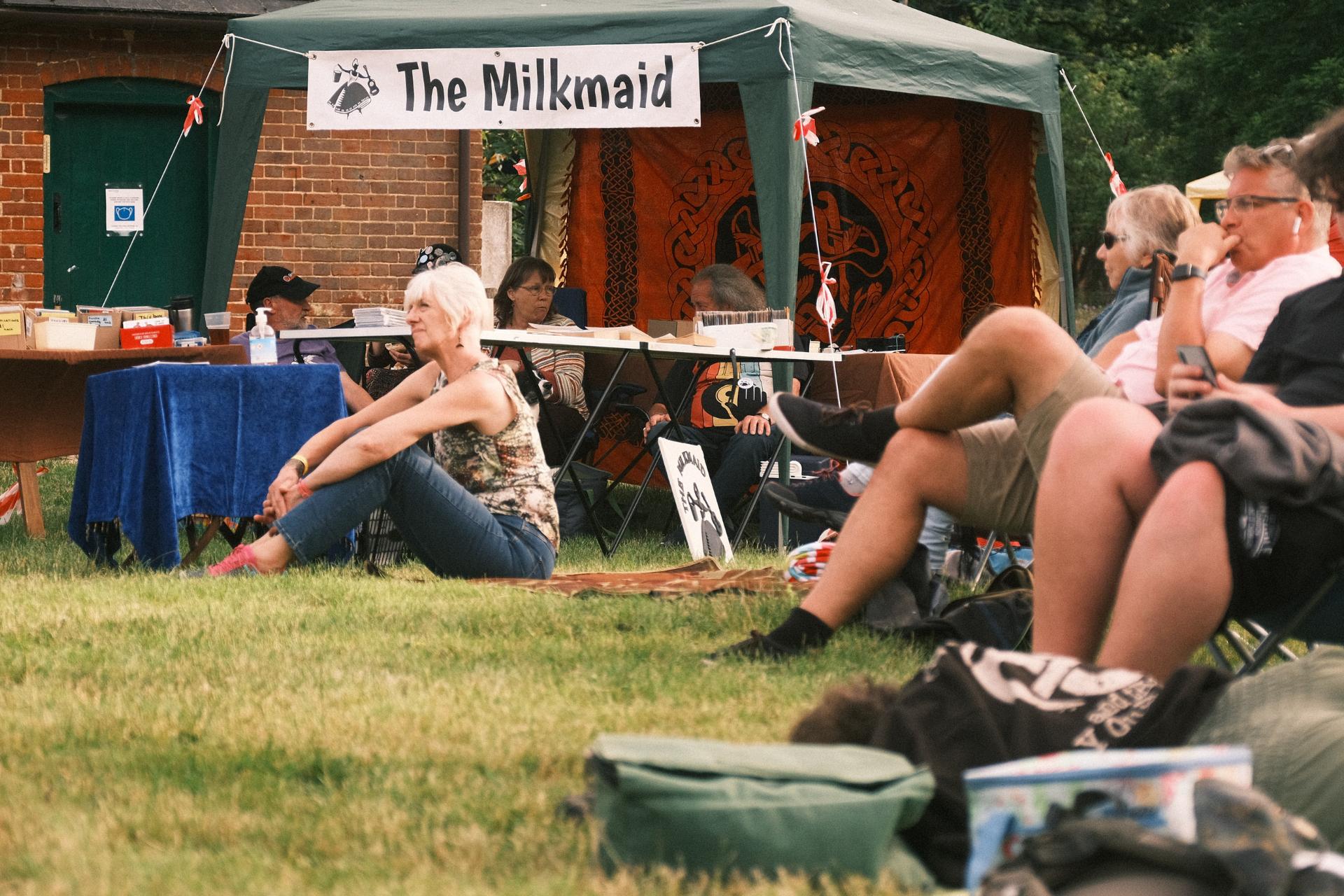 Most of the challenges you'll face with a food tent are the same I've mentioned for food trucks and carts.
You'll need permits, equipment, business registration and structure, a good menu, a good on-site marketing strategy, and so on.
However, the biggest challenge is the duration of events and how to find a spot that lasts all summer.
That's why this type of business has to be even tighter in terms of budgeting and operational costs – you can't afford to overbuy ingredients, you have to calculate costs and prices down to cents, and more.
That can be an issue if you don't have a lot of experience with the food business or restaurant management.
You can still make a decent profit if you have a good strategy, tight costs, and good prices that allow you to cover everything that needs money, while still allowing you to recover your investment and then some.
How Much Money Do You Need to Open a Seasonal Food Booth?
For a food tent, costs aren't that different from food carts. You have to buy the necessary equipment to prepare whatever your menu requires. The simpler your menu, the fewer the things you have to buy. Also, you can save quite a lot of money buying used equipment. You also need an actual booth or tent, so don't forget to add that to the costs.
For permits, you'll need the usual suspects I mentioned above for food carts.
Pro tip: You can actually invest in a high-end food cart with everything you need, and then install it under a tent or inside a booth as your kitchen. That way you can operate your food cart whenever the event ends in places you're allowed to. However, you'll have to consider getting different types of permits, so make sure to study your options first.
Catering Services – Like Fishing in a Barrel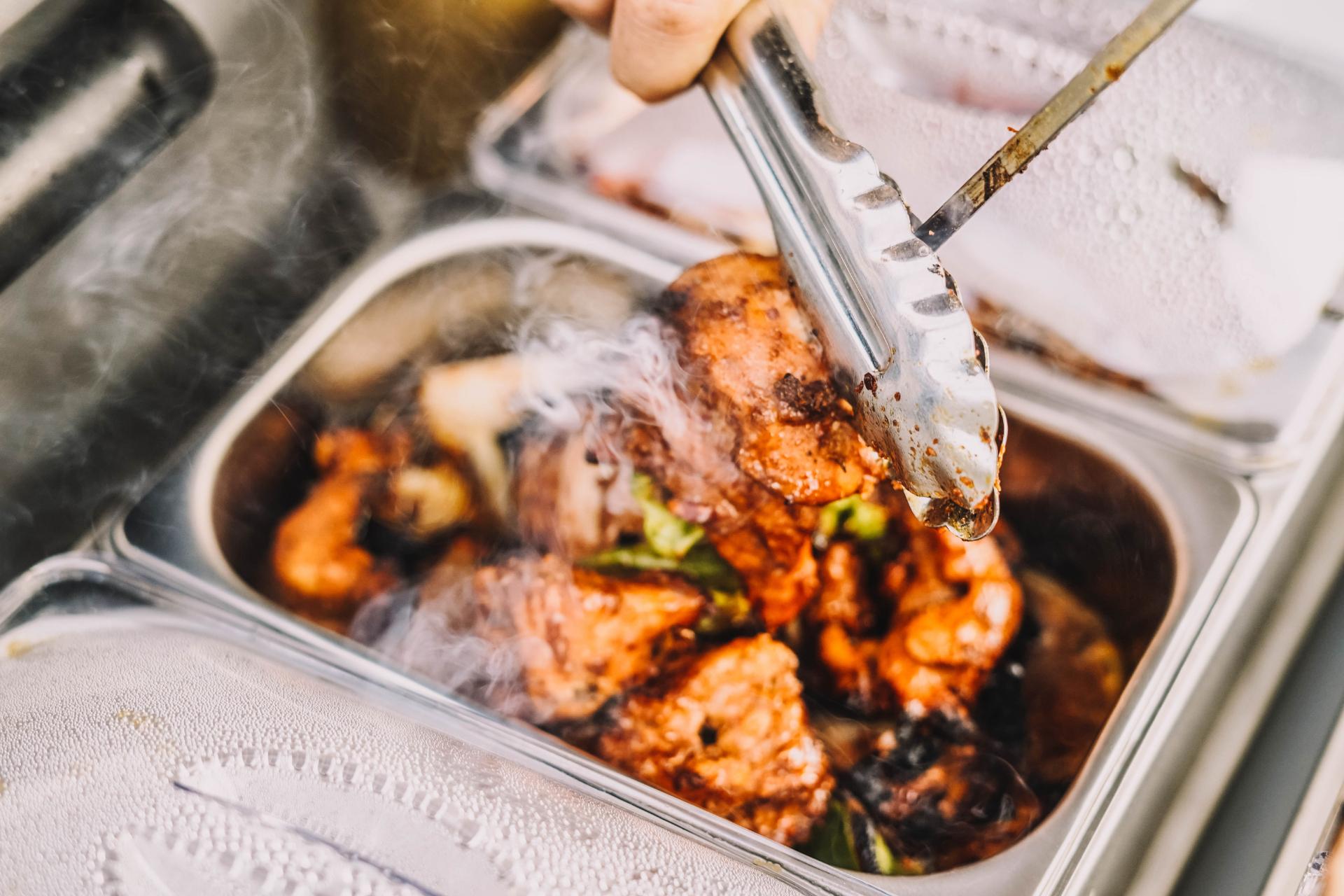 Another thing that comes with summer is private events. Weddings, birthday parties, home parties, and more alike were made for this season – as much as catering was made to tend to the needs of the party people.
A seasonal catering service is a perfect solution if you don't want to invest big money in equipment. Why? Because you can rent out a commercial kitchen for much cheaper, and you'll only need it for about two to three months.
You'll also need a van and other equipment like tables, small tabletop grills, kitchens, storage units, and so on to store, heat, and serve food on site.
The good thing is that this is a light to-go business, which makes it perfect as a summer side hustle. You'll need the permits and a lot of skills, but everything else you can either buy for cheap or rent!
Main Challenges You'll Face With a Catering Service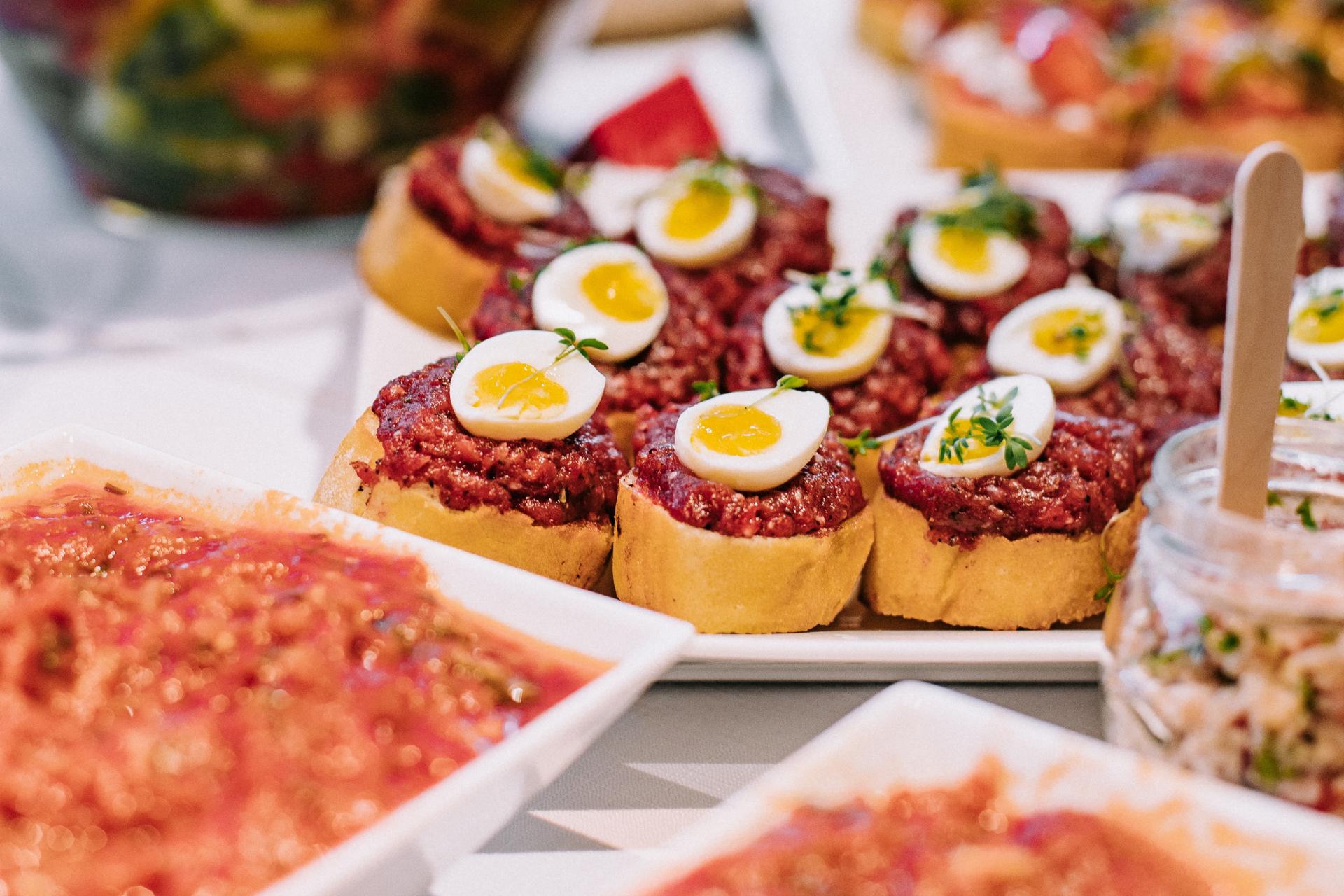 Once again, you'll need a list of all the things I've mentioned for the other types of business. However, the main challenge you'll have when starting this business out of the blue is marketing. That's why some full-fledged restaurants turn this into their own summer side hustle, to have a foot in the door when it comes to getting customers if they're far from the action. That way, they can benefit from having an already established name and maybe even a following that will be easier to attract to wherever they're at.
That's why this is not a business for anyone – you need to have connections or at least move around and do some networking.
You can advertise your catering service using Google Ads or Facebook Ads, create a Google My Business page, get as many friends and family to leave good comments and ratings there, and so on.
You have to leverage all the support you can get to get the word out about this venture. That's why it's easier to do it if you already have some sort of name in your city's food industry. This is one of the main summer side hustles for chefs for a reason!
How Much Money Do You Need to Open a Seasonal Catering Service?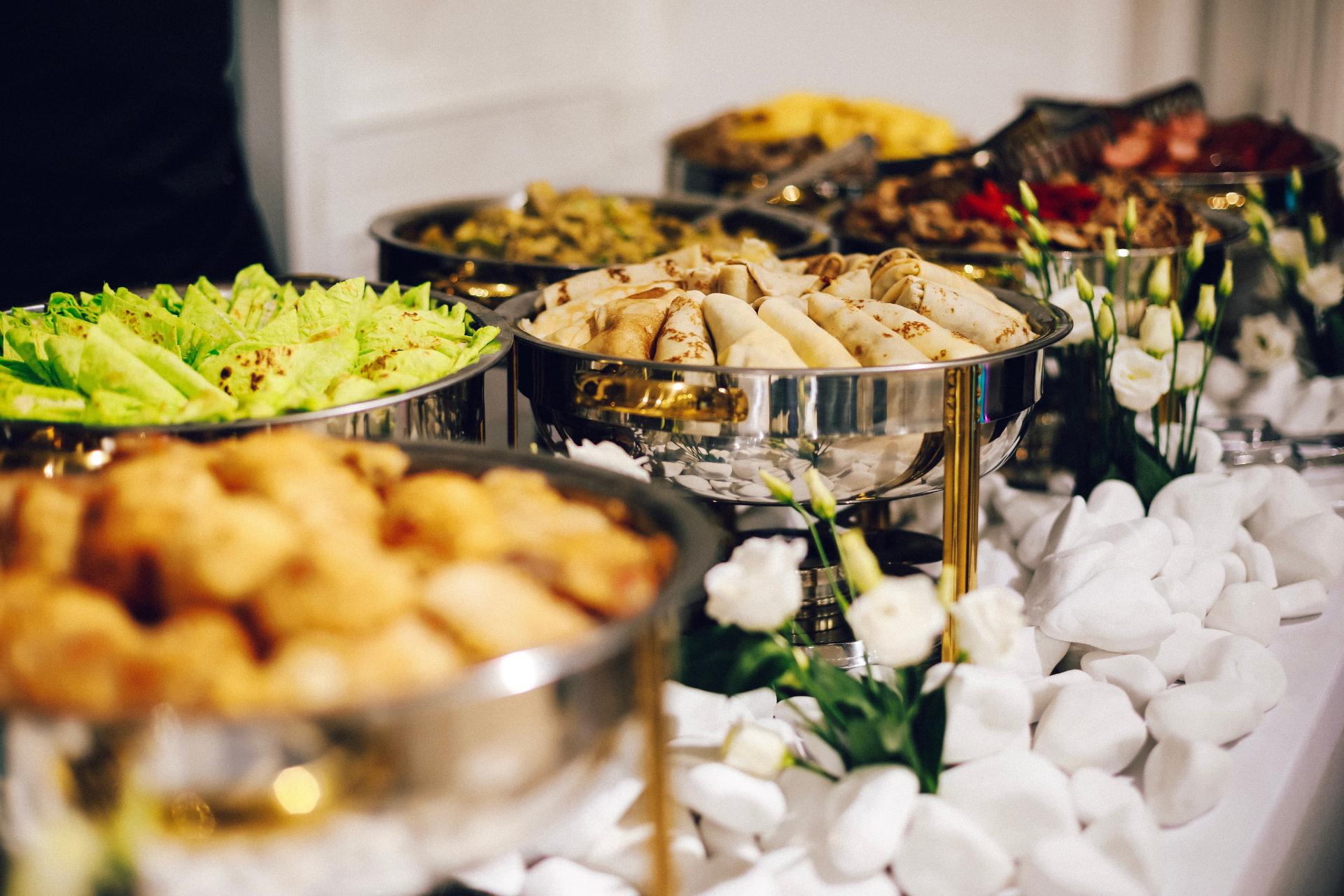 That's the great thing about catering – you work with a specific budget, for specific clients, and tending to specific needs. That means you have the upper hand when it comes to defining your operating costs, discussing menus with clients, and more. You don't just have to cook and hope it sells. You have to prepare the food, serve it to customers who paid whether they eat it or not, and leave counting your money!
The hard thing is getting the clients. That's why you need to have a marketing budget of at least $500 to start getting customers through some sort of advertisement.
Aside from that, you also need to get permits for you and all the workforce that will support you, lease a commercial kitchen to do the cooking, find a vehicle, buy the necessary equipment, and more. The thing is you don't really need to lease a kitchen for a whole month – unless you're pretty sure you'll have business coming your way.
You can save a lot of money renting it for three-day increments, but make sure you can use it when clients come knocking or you'll create a bad name for yourself.
A few estimates we made say you'll spend anything between $1.500 and $5.000, but that depends on the things you have to get.
Marketing and Menu Strategies You Can Use for Your Summer Side Hustle
Now I will tell you a little bit about the marketing strategies you can use, some menu ideas you can take advantage of with each of these ventures, and the best budgeting practices you can apply.
These are only a few tips that can help you manage a temporary business – although they can be quite useful for restaurants and full-time businesses, too.
Marketing a Seasonal Business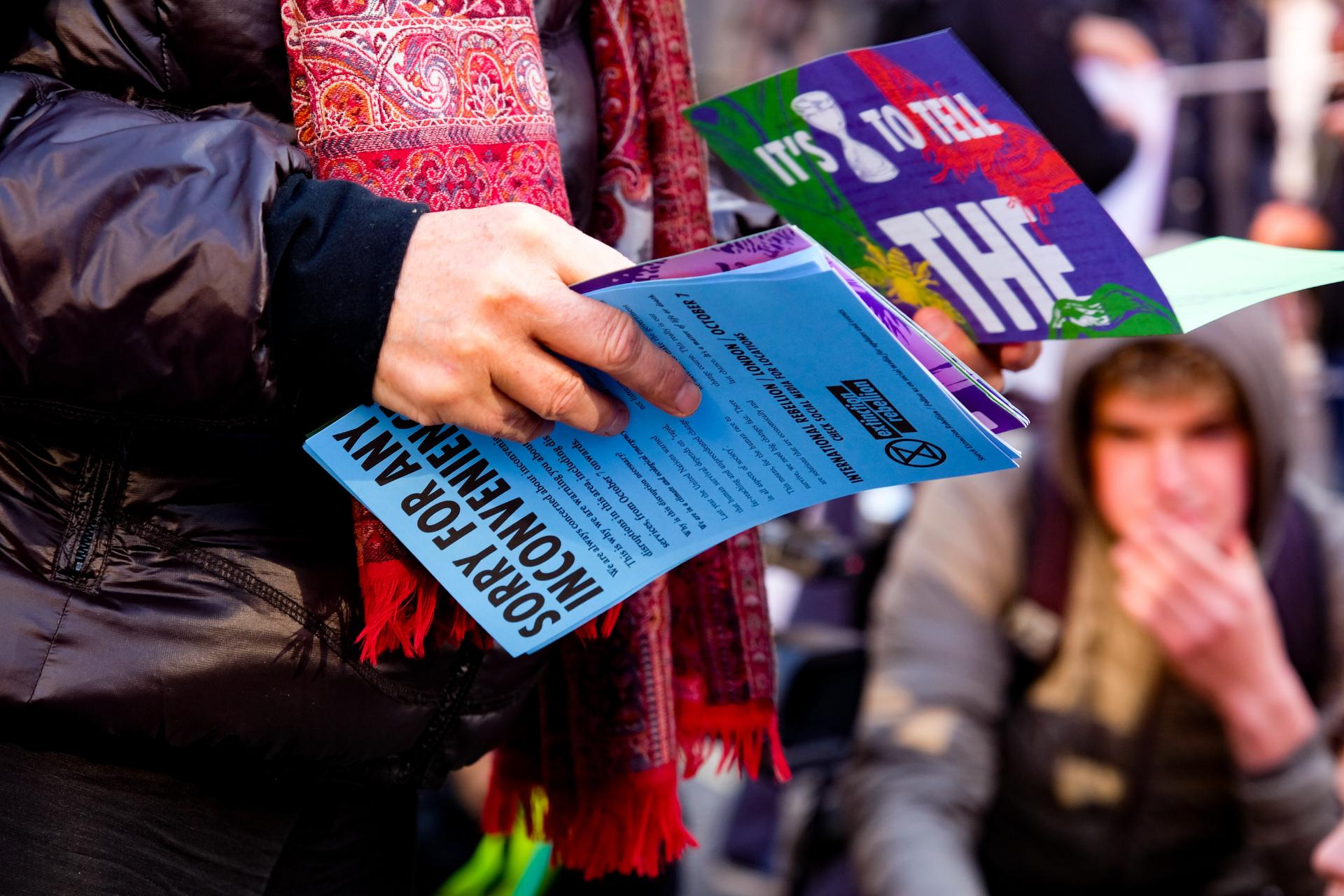 I'm pretty sure by now you have a gist of what it takes to market a non-existent business that pops out of nowhere just for the season – you have to know people, and people must know you.
Aside from that, I would recommend that you use a mixed strategy between traditional and digital advertising and that you allocate some of your budget to marketing.
The most effective way to advertise a pop-up business is to use the fastest methods, like location-based advertising, Google My Business, Yelp, and social media ads to create a following.
The best thing about those methods is that you don't need a previous following to benefit from them, which narrows down the whole thing to customer acquisition. That's why you can also benefit from simple flyers that are attractive enough to bring you business. Usually, all it takes is advertising offers and some kind of benefit for those who visit your business.
That's why you must know the cost of each item in your menu down to the cent, so you can create attractive promotions that don't cut your revenue so much – it's a business, so you can't just offer promotions and sacrifice sustainability or profits.
The takeaway is:
Have a budget for marketing.
Used both traditional marketing (newspaper ads, magazine ads, flyers, banners, and more) and digital marketing (social media ads, Google Ads, claim your business profile on several websites, social media, and more).
Focus on customer acquisition by creating attractive offers that are good for business and that don't sacrifice profitability or sustainability.
And of course, make sure you provide outstanding service and delicious food. Word of mouth marketing is pretty useful, especially since it now takes part in social media.
You must know that there are limitsto the number of customers you can serve, so make sure your business is very organized and that you even have some help. If you go viral, you can even fail graciously if your service or food decreases quality due to having too many orders.
Creating a menu for a seasonal food business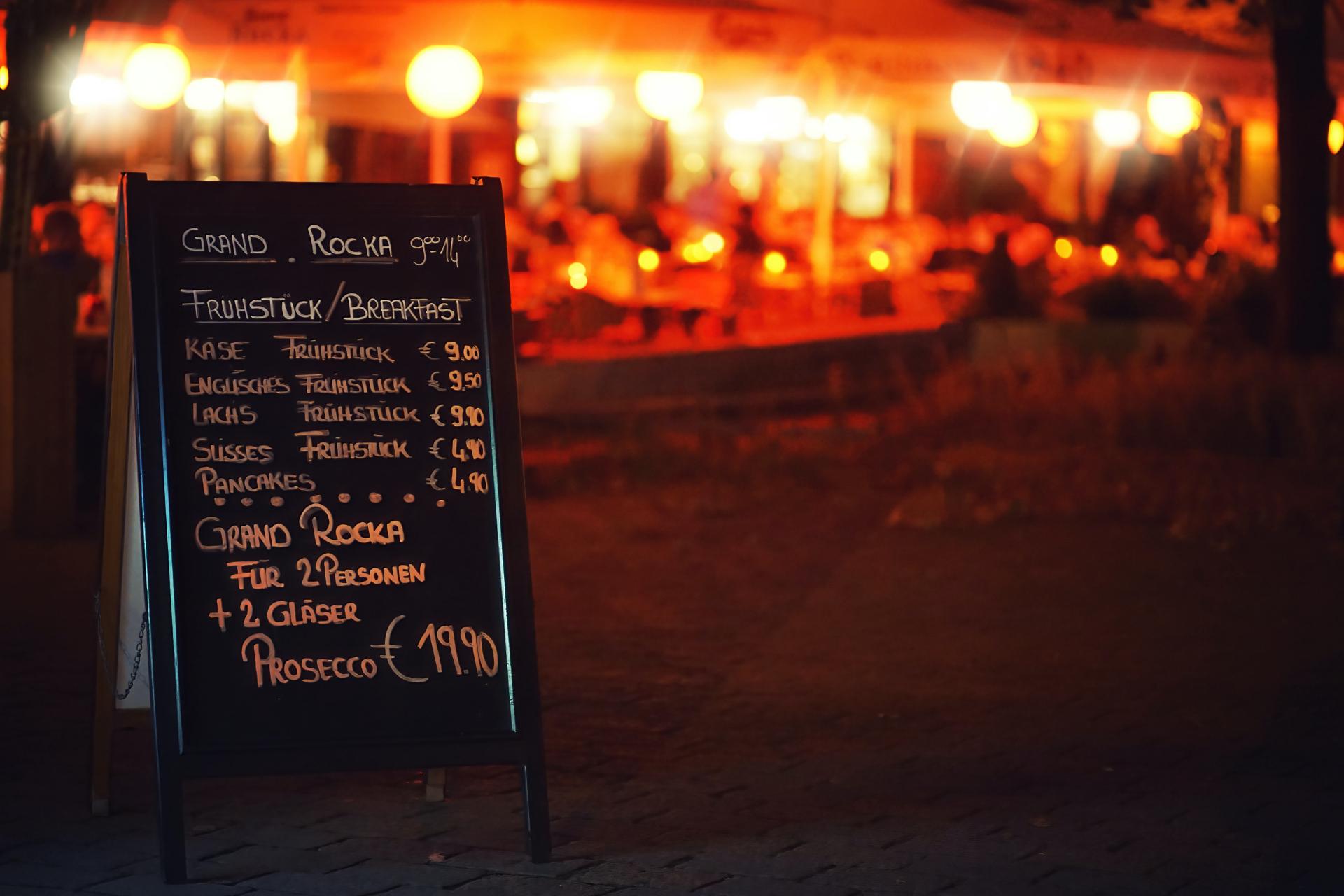 Creating the right menu is even more important than marketing because it's actually the soul of a food business. They dictate the profitability, sustainability, and even the complexity in terms of workload and administration of your business.
That's why you should focus on:
Quality over quantity. A short menu of fewer than 10 high-quality dishes can benefit your business. Some even have less than 5!
Defining the flow of the kitchen. You need to prepare food, so your processes must be efficient or you'll run into problems during service or to guarantee the quality of every dish you serve.
Defining costs. Your menu can't be incredibly expensive unless you have a catering service and that's exactly what your customers want. Instead, focus on creating a balanced menu that allows you to target different types of customers at the same time, too.
Taking advantage of every trick in the book to lower production and food costs. The lower your costs, the better your profits!
And on making sure you study everything that goes into preparing all dishes. Missing something can cause you to leave money on the table because of poorly-defined costs.
Aside from these things, it doesn't really matter what food you serve, as long as it sells, is profitable, and people come back and tell their friends to get some. When it comes to business, many people make money selling food that doesn't even taste really good. That's not something I'm advising you to do (in fact, I always advise against it!), but if it sells, you have a business!
Create an infrastructure for your seasonal food business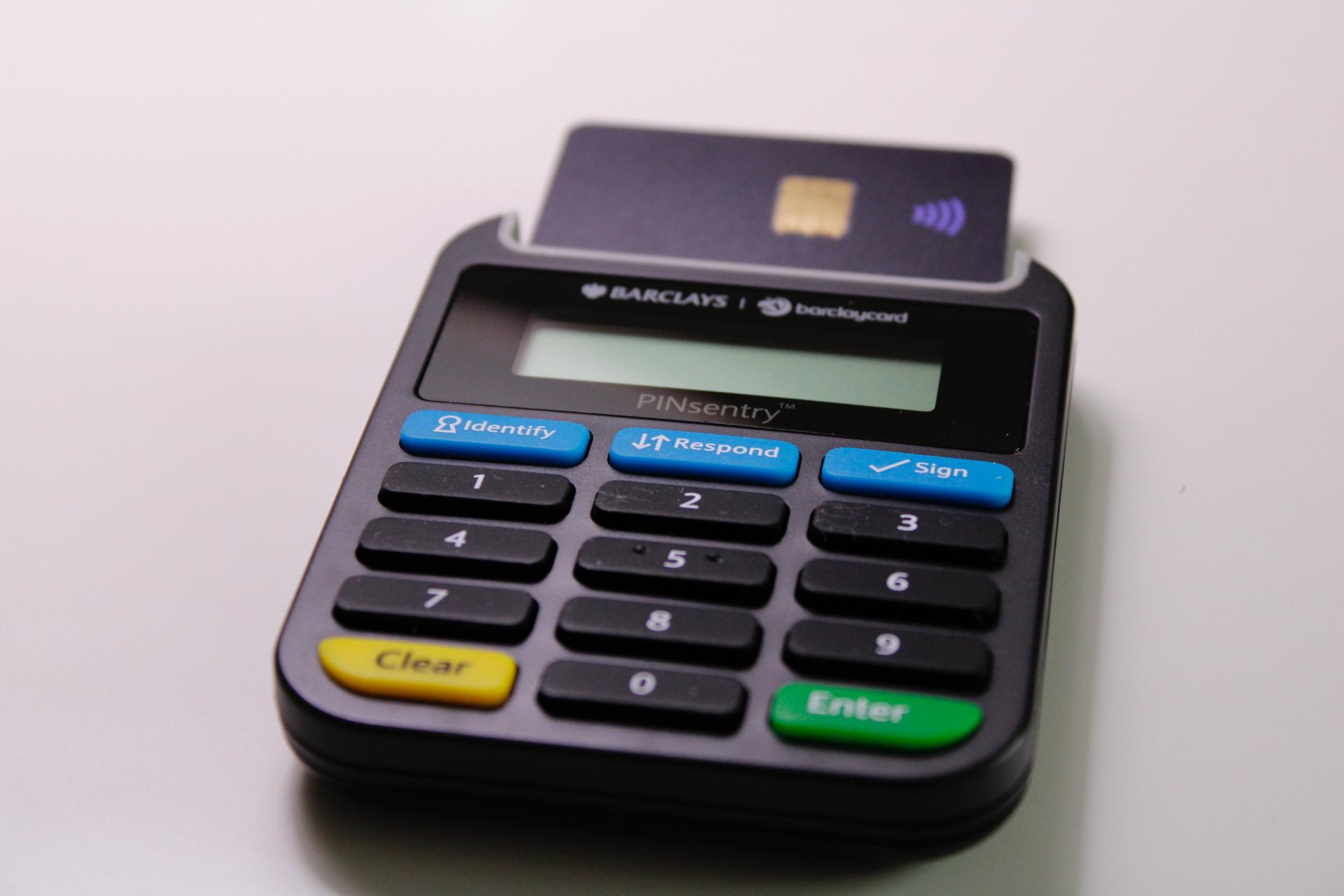 Even though you don't have to hire a full-time accountant, a lawyer, or even buy a lot of equipment for any of these businesses – at least when compared to a restaurant – you will still need infrastructure.
What do I mean by that? That you'll need help tracking your sales, tracking the performance of every item on your menu, and more alike.
That's why I highly recommend you use a point-of-sale software like Waiterio to get it done.
I invite you to learn how Waiterio can help you by reading our articles about:
Alternatively, you can just download our app for free and start testing it.
A Summer Business Can Kickstart Your Next Full-Fledged Food Enterprise
A summer business, if successful, can easily turn into a full restaurant if you manage to take advantage of the traffic you receive. If you have a product that sells well during summer vacations, who says it won't sell well the rest of the year?
All of these strategies can also be used to push regular businesses that lose money during summer because they're too far from the action. Additionally, any of them, or even all at once, can become seasonal side hustles to support a full-time business like a restaurant, coffee shop, or bakery.
And finally, any of these ventures can become a year-round business. They can actually be advantageous if you don't want to deal with all the hassles of having a restaurant because they're lighter in terms of management – not so much lighter in terms of work though.
Have you found this guide to be helpful? Are you ready for your summer adventure? We'd love to see that!