Wondering how to choose dessert business names?
Not sure how to name your dessert business?
Picking a name for anything is difficult, but when it comes to businesses, choosing the right name is crucial.
In this article, we'll talk about:
Some name ideas for desserts business that will inspire you.
The importance of a good name for a dessert business.
The best tips for choosing names for dessert businesses.
When you finish reading this article, you'll be ready to pick or create the perfect name for your dessert business, coffee shop, bakery, or pastry shop.
Also, the business names that I will give you as examples are not in use at the time I'm writing this article.
Feel free to use the one you like the most!
95 Dessert Businesses Names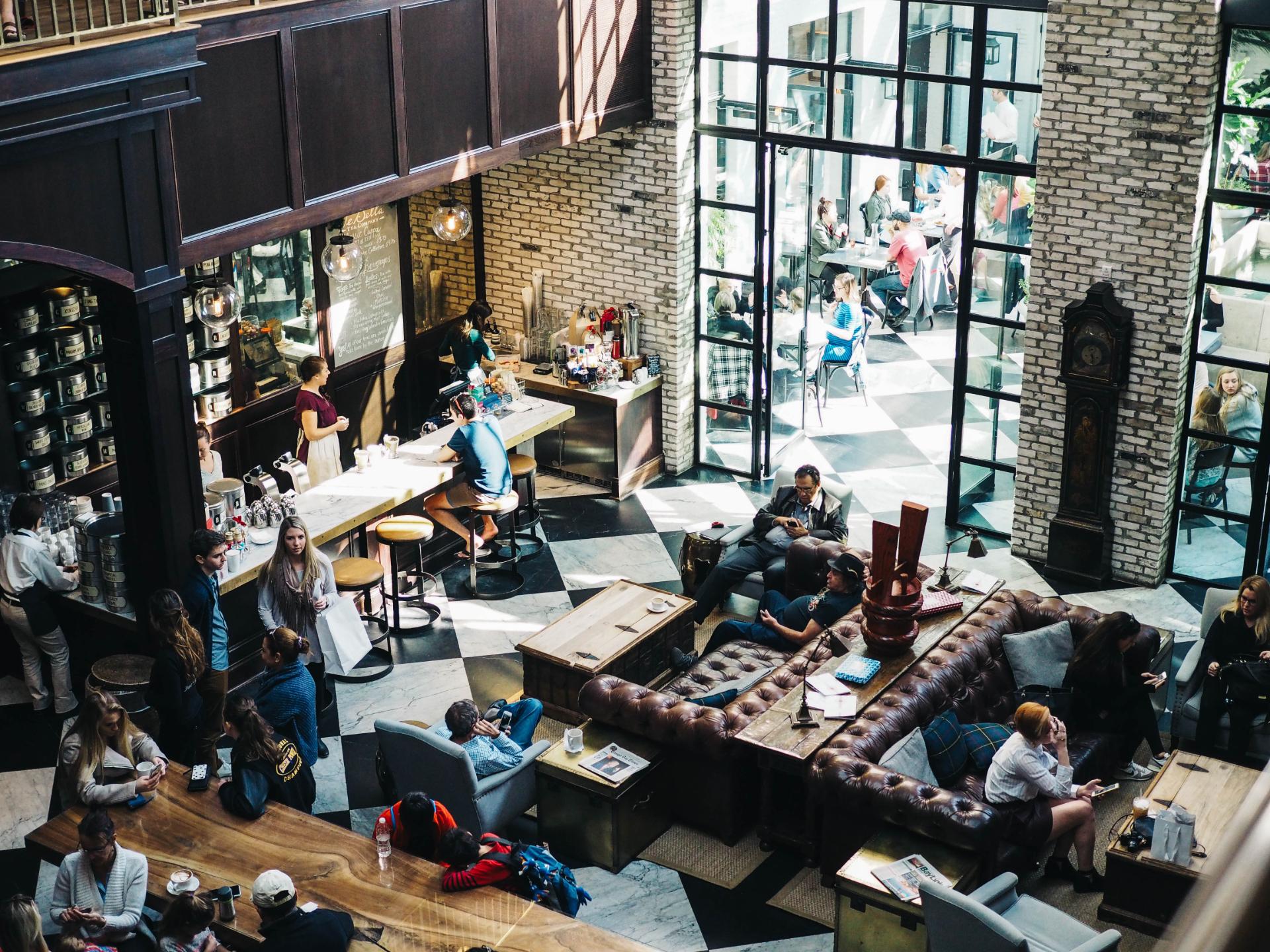 Now, I am going to share three lists that can help you name your dessert business.
It should be noted they contain simple names that are easy to remember.
Choose the name that seems most appropriate to you according to the type of business you want to have.
35 Dessert Business Names in English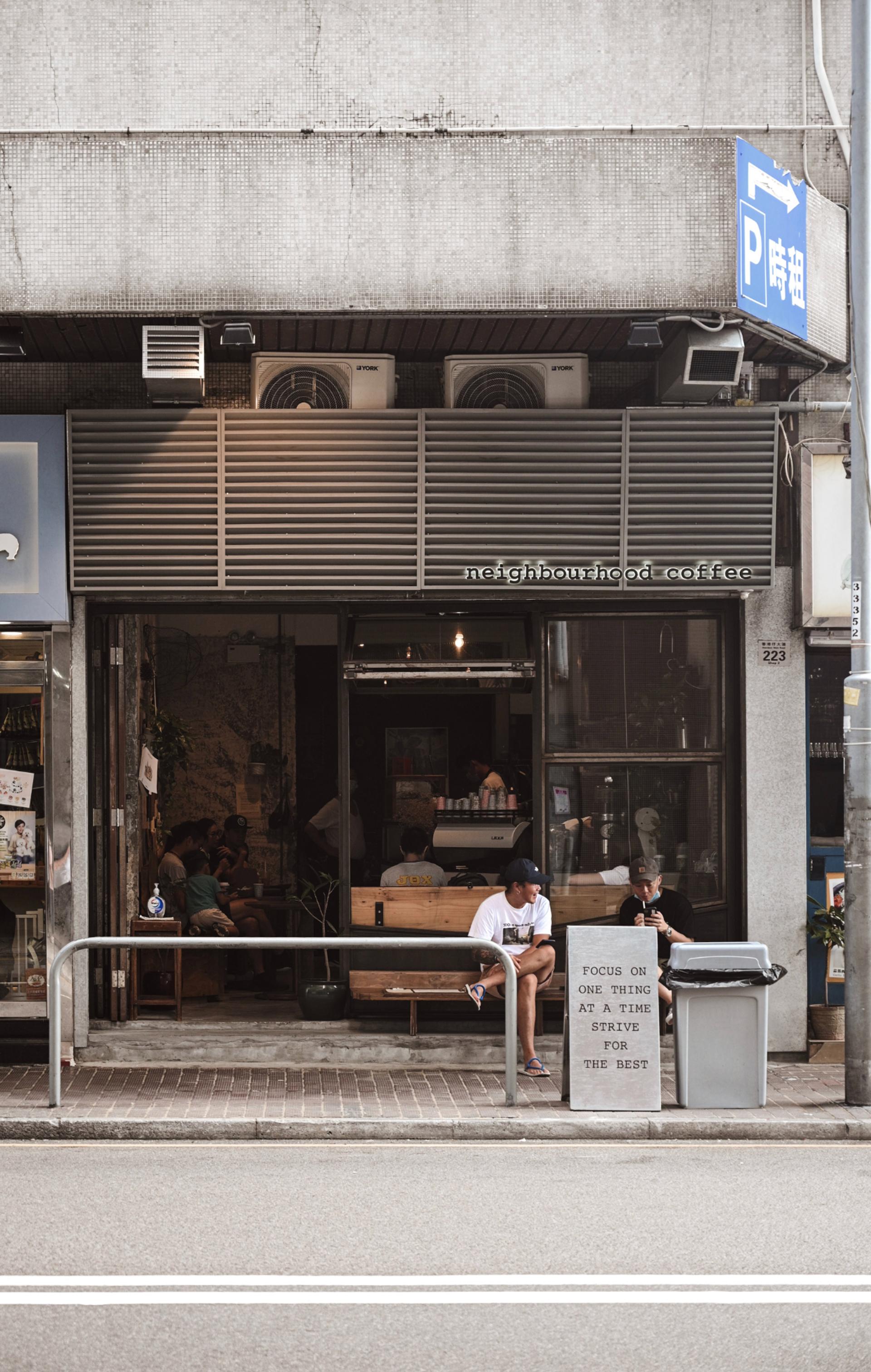 These are just a few examples of dessert business names you can use:
"Bakery Inc."
"The Baking Sheet"
"Heart Desserts"
"*Name's Sweets"
"*Name's Oven"
"DeliDoughnuts "
"DeliCupcakes
"The Sweetery"
"Sweet Terrace"
"*Name's Bakery"
"Sweet Tradition"
"Desserted"
" Pastrynizing"
" Decapastry"
"Dessertingly"
"Cosplay Cakes "
"Sweet and Cheap "
"Cakes 4 Less "
"Confit Shop"
"Cakes and Biscuits "
"Biscuiting"
"Angel Desserts"
"BonBons"
"Sweet Dreams"
"GeGelato"
"Choco-Cuisine"
"Pie Try Pie"
"Kneaders"
"SweeTruffle"
"DipN'Biscuit"
"Ccoffee"
"100ºCoffee"
"Cafevil"
"Cakery"
"Bake&Dip"
15 French Dessert Business Name Ideas
French names for bakeries and related businesses are on as well. Get 15 ideas in French below:
"Douce Coeur"
"Des Confites"
"Des Douces"
"Les Petits Douces"
"La Douce Nuit"
"La Creme"
"La Douce Rose"
"Chocolat au lait"
"Confiture et pain"
 "Sauvage gâteau"
"Creme Fraiche"
"Cafeneuf"
"Boulangelato"
"Dgerie"
"Vrailangerie"
45 Dessert Business Names in Spanish
This is another fancy-sounding language that's also the fourth most spoken language worldwide, so I added 15 dessert business name ideas in Spanish. Check them out:
"El Turrón"
"El Alfajor"
"Pasteleriando"
"Panchoco"
"Sabrodulce"
"Cafeceando"
"Cafe y Donas"
"DeliDonas"
"Doña Dona"
"El Horno"
"La Greca"
"Pastela2"
"Postrería"
"Dulces INC"
"Chocafe"
"Repostería Inc."
"El Rincón Repostero"
"Postres de Corazón"
"Los Dulces de *Nombre"
"El Horno de *Nombre"
"DeliDonas"
"DeliCupcakes"
"La Dulcería"
"Dulce Terraza"
"Dulce Tradición"
"Tu Postrería"
"Traditional Pastry"
"Tentación"
"Dulcinea"
"Cosplay Cakes"
"Dulce y Barato"
"Cakes 4 Less"
"La Confitera"
"Pasteles y Bizcochos"
"La Bizcochería"
"La Bombonería"
"El Alfajor"
"GeGelato"
"Chococina"
"La Flanería"
"La Tartería"
"AmasArte"
"El Tiramisú"
"Trufería"
"Bizcocineros"
Importance of Using Great Dessert Business Names
The name of a business, whether it is for a dessert business or not, is a very important part of the establishment.
Why?
The name of a business is as important as much as what is sold in it. And this is because it will be one of the first impressions your business will cause in customers.
Remember when you heard that business that had a funny name?
You must cause impact, while also meeting the following criteria:
It should be easy to remember.
It should be sticky.
And it must be related to what you do in business.
However, to achieve a balance between those aspects you will need a great deal of creativity, information about the market, and even a bit of luck.
Why luck?
So that it is not in use when you're registering your business!
In addition, the name you choose will be the cover letter for everything you do with your business. That is if you have a good branding strategy for your restaurant.
It will appear in newspapers, advertisements, throughout your marketing, and digital marketing strategy, on uniforms, and much more.
There are businesses so big that they are not even known for being a type of store similar to others in the same niche.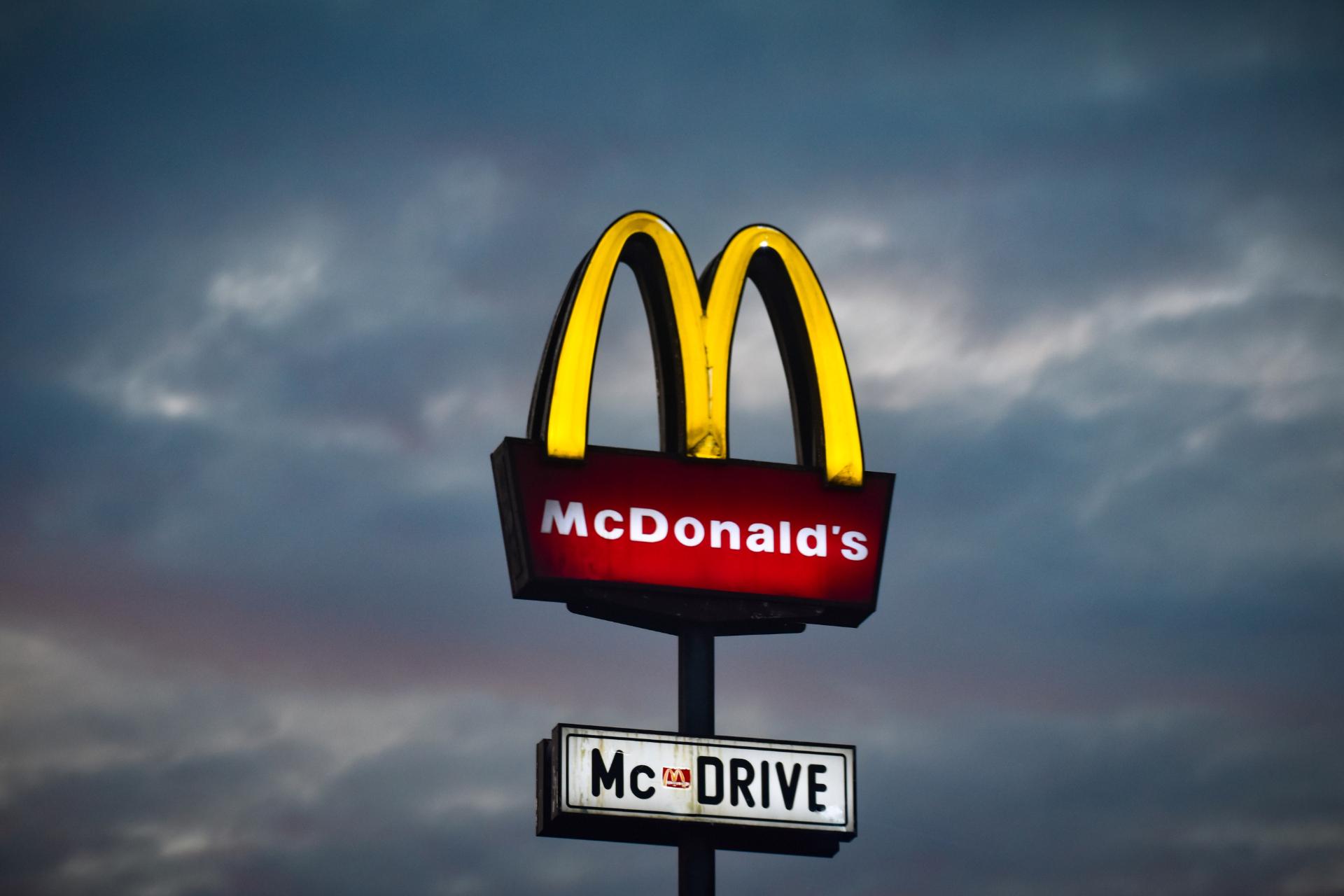 For example, McDonald's is not perceived as a mere fast-food restaurant, it is a worldwide recognizable brand only with its name or its logo.
Choosing the correct name and using it well can help you separate your restaurant from the competition and not be just another restaurant, but a unique place.
7 Tips for Creating Names for a Dessert Business
You must follow the right tips to create the best name for your business — as we've established, it's vital!
For this reason, I have created a series of tips so that you can create a name for your bakery or dessert business:
1. Give It Personality
Perhaps the most important part of a dessert business name is how well it reflects your business' personality.
For example, it is not a good idea to name a pastry shop "The Grill", since the name has nothing to do with pastry.
You must spend enough time thinking about what type of business you will have so to create a name that makes sense.
In addition, you can also use what you like, from hobbies to music, and more to give the business personality. This will affect the type of business, its environment, and its clients.
For example, it is not a good idea to name a coffee shop "Rocking Desserts" if you plan to play family music, pop, and bossa nova in it.
The more you adjust the name to the personality of your business, the easier it will be to capture the attention of your ideal customers.
2. Don't Do It Alone
A common mistake among new entrepreneurs is wanting to do everything themselves.
This is not impossible, but it makes the task of choosing a name for your dessert business much more difficult.
Two heads think more than one! Leverage the power of brainstorming to do it.
3. It Should Be Easy to Remember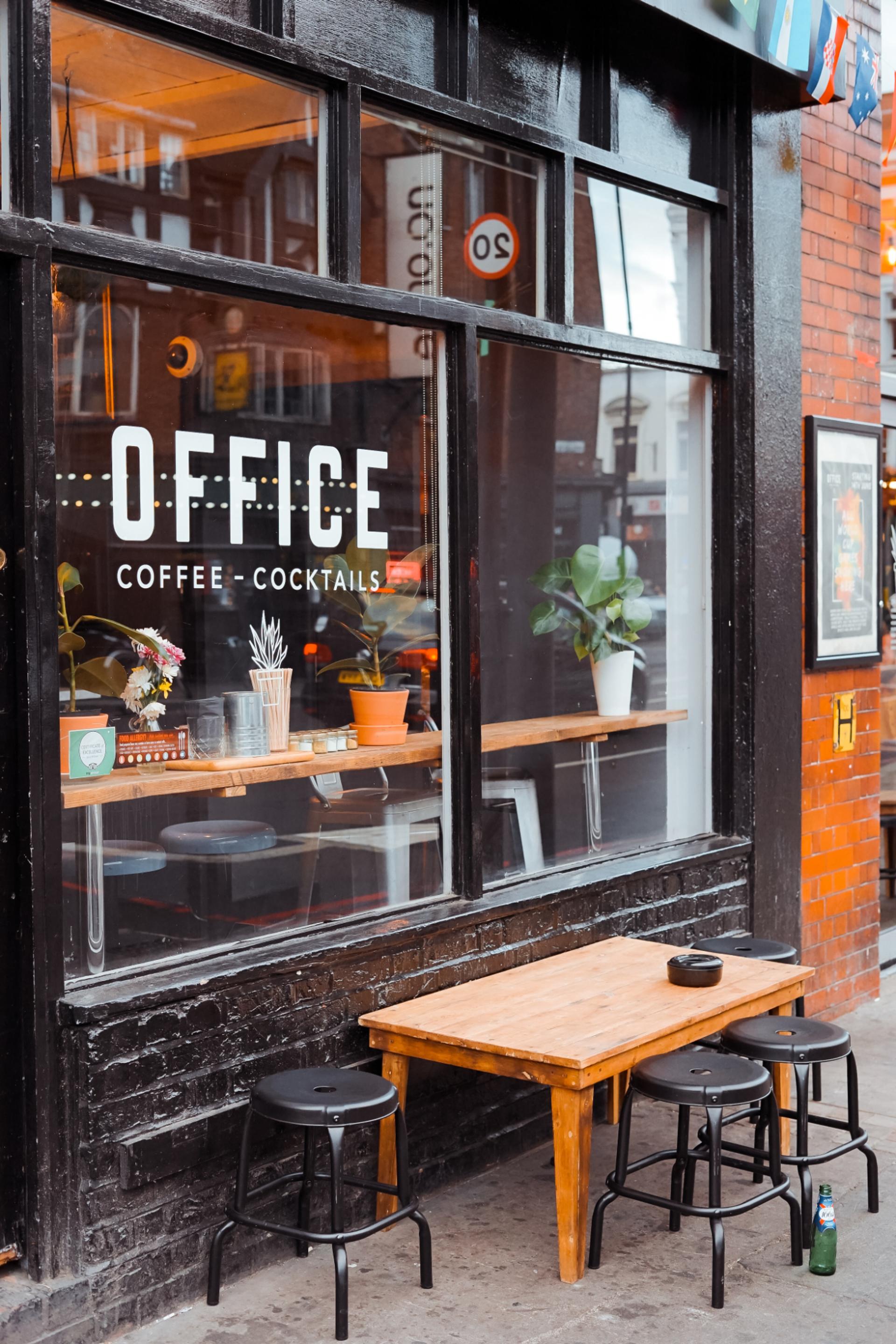 A good idea to keep in mind while creating your business name is that it should be easy to remember.
Names that rhyme, that are unique, funny, and simple — or one that meets all of these aspects — are easier to remember.
This is important because the name of your business stays longer in the minds of your customers. That in turn makes it more likely that they will recommend it or mention it to their friends or family.
That is why you can find businesses with all kinds of names, some as simple as "The Bakery" or as specific as "Takeout Desserts Inc.".
Some owners choose names in other languages, as it sets them apart a bit from the local competition and attracts an expat customer base. Take a look at the restaurants in Little Havana!
4. Create a List
You must create a list of possible names for your business — it is vital that you have more than one.
Why?
Even though your dessert business will only have one name, it is a good idea to create a list to discuss with associates, friends, or family.
This way you make sure you have a few extra options if your favorite turns out to be registered.
5. Make Sure It's Unique
You should always make sure that your business name is unique.
Not only that, but it's also a good idea that it doesn't sound similar to names used in other local businesses.
Why? Because it's always possible that the name you choose sounds similar to another business that is competing with you.
That would be very counterproductive.
For example, if you choose the name "Charles' Bakery" and there is a business called "Marle's Bakery" in your area, your customers will be confused.
This may help your competition more than you!
6. Check Social Networks and Web Domains
With the importance of social media and online presence, making sure your business name is unique even on the internet is crucial.
That's why I recommend that you use a domain checker.
This way you will know if it would be possible to create a web page with the exact name of your business as a domain.
In addition, using the search engine of the different social media you will be able to know if there are pages, groups, or profiles already using the name you want.
If everything is available, then you can easily improve the web presence of your business in your area — start immediately before they use them!
Do you need to create a website for your dessert business? Create it for free with Waiterio's website builder.
7. Use a Name Generator
If you can't come up with a name idea for your dessert business, then you can always use a name generator, like Namelix.
They use the information you provide about your business and create a name by using AI, which is pretty impressive.
You can easily create a name for a dessert business using one of these tools or simply get some inspiration.
Name Your Dessert Business Well to Ensure Success!
Choosing a good name for your business gives you a great advantage over your competition.
With luck and a lot of effort, you will be able to immortalize your business name in popular culture like many before you.
Of course, not only a name will lead you to success — but the quality of your service, the quality of the desserts you sell, and more will help you achieve it.
Still don't know what desserts you will sell in your business?
Read our article on the best-sellingdesserts for coffee shops and the best-selling desserts for restaurants.