Want to start a food business in NYC?
You can start your own restaurant business in New York, and we'll help with information about the licenses, permits, and fees you'll need to get started.
You might prefer to start a food truck, and we'll cover the licensing part of that as well.
Strangely enough, NYC is atypical in that it might be easier to start a brick-and-mortar restaurant than get a license for a food truck, which has a long waiting list. Instead of asking yourself how to open a food truck, maybe opening a restaurant is a better idea.
New York City has everything in food and dining options, including great cuisines, Michelin Star restaurants, and simple eateries featuring all manner of comfort foods. New York is a city of neighborhoods, and the culinary offerings can vary tremendously within a given neighborhood.
When I worked in New York, I started as a humble cook/server/delivery person for a coffee shop in an aging hotel. I delivered food to offices, hotel residents and neighborhood businesses which included Xenon, the trendy precursor to the infamous Studio 54. That gives you an idea of the eclectic mix of one small neighborhood on 43rd Street -- from Nathan's Famous to trendy disco and Times Square. The variety of people is humbling anywhere in the great Melting Pot.
Without further ado, let's get into it!
Permits Required For Both Restaurants And Food Trucks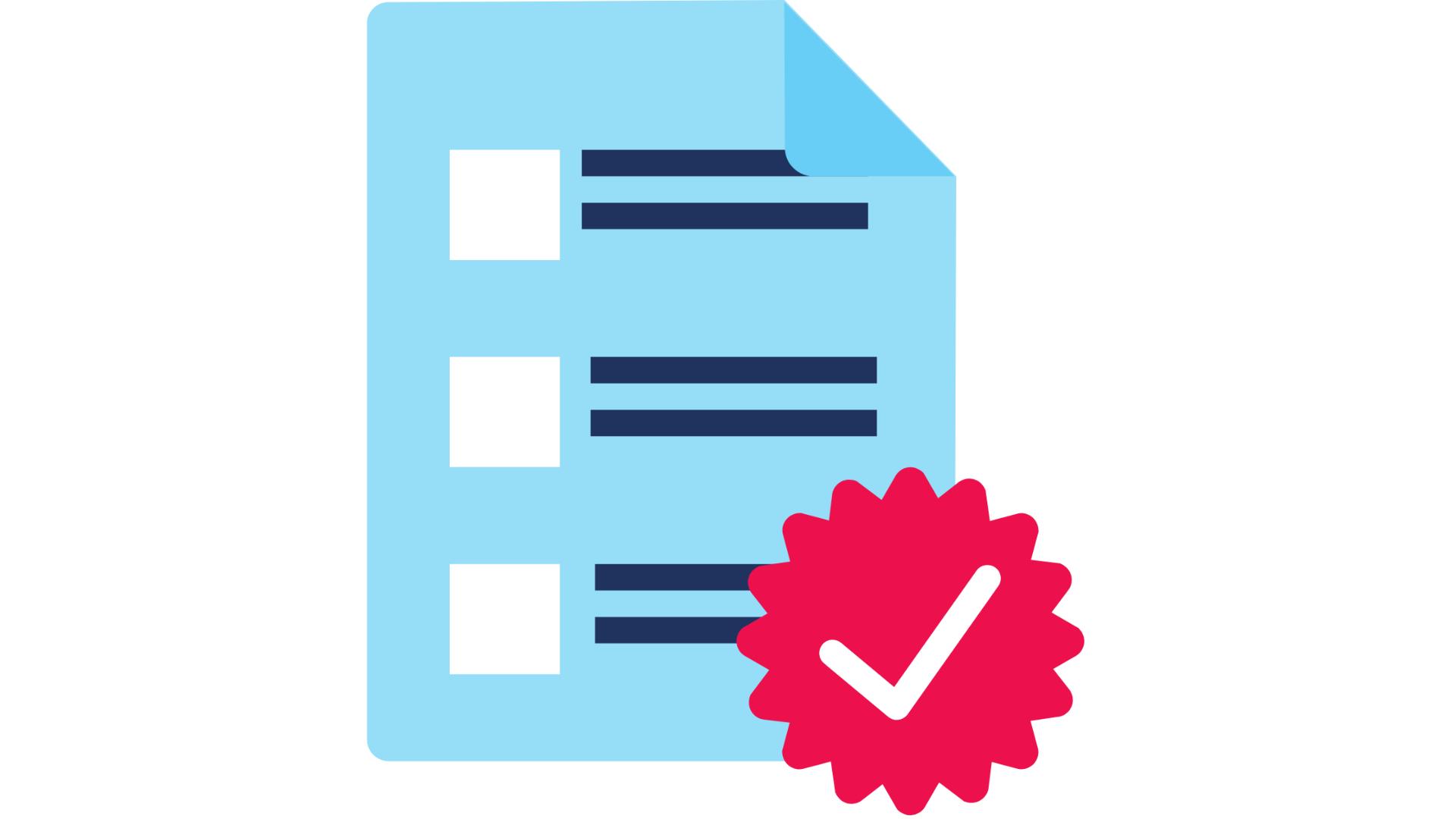 In New York City, you must first obtain a basic business license and health permit. You're also required to register your business with the IRS at IRS.gov, which is free. Registering with the city and state is also required so that you're able to charge sales taxes which you're required to remit to the state taxing authority.
You can register your food truck or restaurant online at www1.nyc.gov. It's important to save your password and login information because you can use your NY.gov Business tax account for other services that include managing labor online, etc.
1. Registering With The Health Department
You must register your restaurant or mobile vendor business with health.ny.gov. The requirements vary considerably, based on the types of food you make and sell. You might qualify for a Home Processor exemption, but in general, commercial foods must be prepared in a commercially approved kitchen.
We'll get into more details about health department licensing requirements in the sections devoted to restaurant and food truck licensing.
2. Business License Costs
Applying for a restaurant license or street permit in NYC requires obtaining a Food Service Establishment Permit or Mobile Food Vending License. The basic cost of a business license in New York City runs between $100 and $120, depending on the borough. The Mobile Food Vending License doesn't have a waiting list, but you must obtain permission before getting a mobile cart inspection and finalized permit.
The cost of a Food Service Establishment Permit is $280, plus $25 additional if you plan to manufacture certain frozen desserts, according to www1.nyc.gov. Mobile food permits run $50 for a two-year full-time license. Seasonal mobile licenses cost $10 to operate from April 1 to October 31.
3. NYC Fictitious Business Name
According to www1.nyc.gov, you must file for a Certificate of Assumed Name if you plan to operate your restaurant or food truck under any name other than your legal name or the name under which your company is legally incorporated. The same holds true from Texas to California.
The certificate should be filed at the same time as the incorporation documents. If your business is a sole proprietorship or partnership, you file with the county clerk of the borough where you will operate your business. The cost of filing is $33 for a proprietorship and $34 for a partnership.
Licenses Required For Brick-and-mortar Restaurants In New York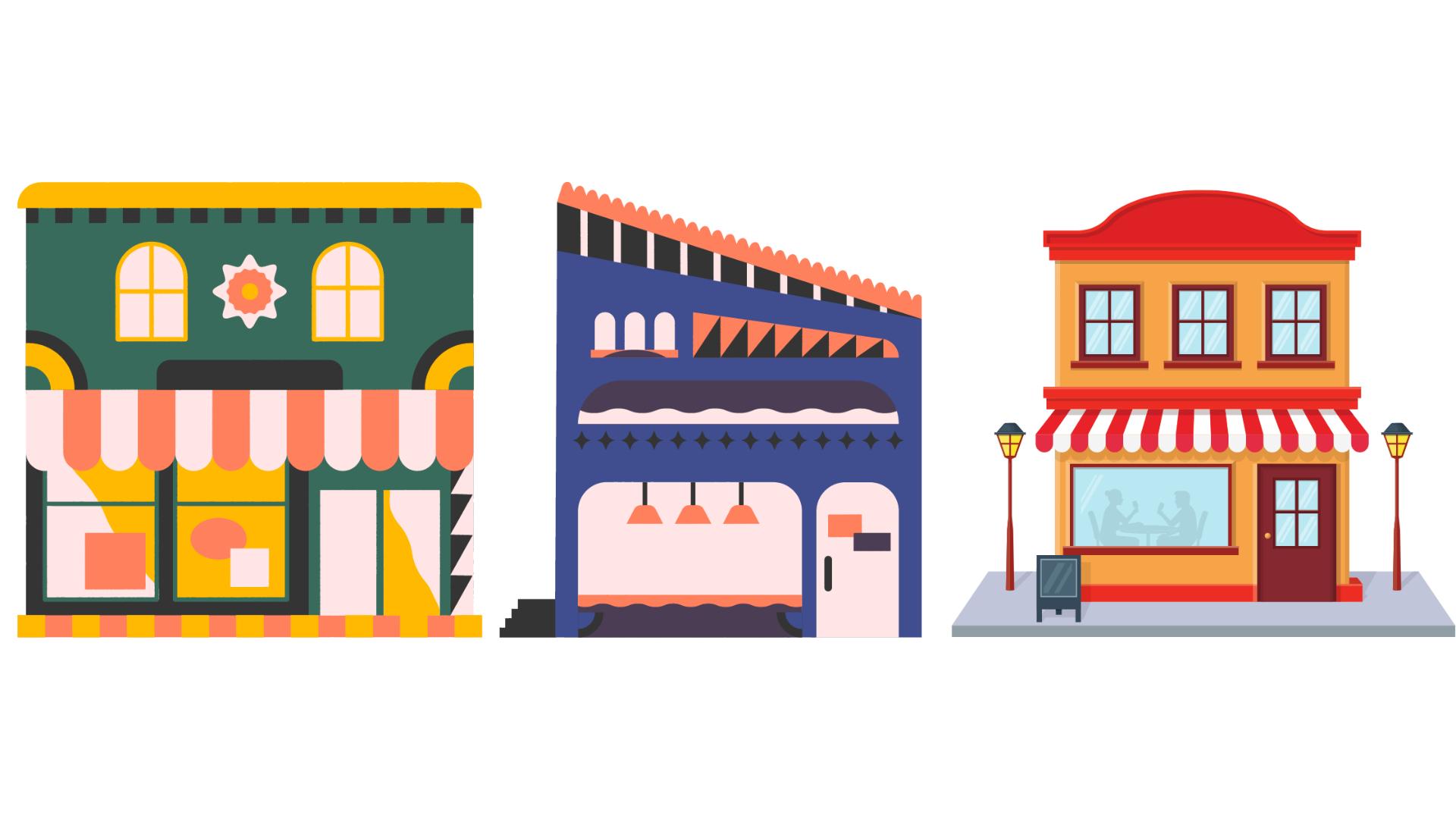 It's critical to choose the right legal form for your NYC restaurant business and the right location. The permits and registrations mentioned in the first section of this article only run about $500 to $1,000, but you can spend a lot on miscellaneous permits, getting a liquor license, and remodeling your property to meet health department requirements.
Choosing a sole proprietorship, partnership or corporation determines the tax rates you pay on your income.
Incorporation allows you to protect your personal assets, and having a partner can work favorably or unfavorably, depending on how well you and your prospective partner work together. Successful restaurant partners often have different areas of interest: One enjoys schmoozing with the customers and managing the front of the house while the other concentrates on food preparation and behind-the-scenes work.
Choosing your restaurant's location is of utmost importance. Each borough of the city has a unique vibe, and your concept might work well on one borough but fail spectacularly in another.
Here's some important information about the boroughs for some popular location:
Manhattan: Manhattan is what most outsiders think of when thinking of New York City with Times Square, Broadway, Central Park, and Wall Street, but the rents are unbelievably high for limited spaces.
The Bronx: The Bronx offers cheaper alternatives to Manhattan, but it still has many tourist attractions like Yankee Stadium, The Bronx Zoo, Little Italy, Fordham University and Manhattan College.
Brooklyn: Brooklyn is affordable, and it attracts thousands of young urban millennials who enjoy modern social media platforms and the benefits they provide for social gatherings. However, be aware that as the demand for this lucrative type of customer grows, so do rental fees.
Queens: Queens has beautiful parks and many family-oriented restaurants. Nearby Queens locations like Astoria are only one or two subway stops from Manhattan, so it might be an ideal area for family restaurants or professional dining. Further out, Queens has noisy air-traffic corridors and less developed areas that might be more affordable for alternative restaurant startups.
Staten Island: Staten Island is perfect for those who need a less expensive location for their restaurant business. It's a family-oriented area that also features botanical gardens, museums and historical sites.
Ideally, you should take over a space that's already zoned for a restaurant to save time and money. If not, you'll have to hire an architect and engineer to develop a restaurant plan to submit to the Department of Buildings.
How To Obtain An Alcoholic Beverage License in New York City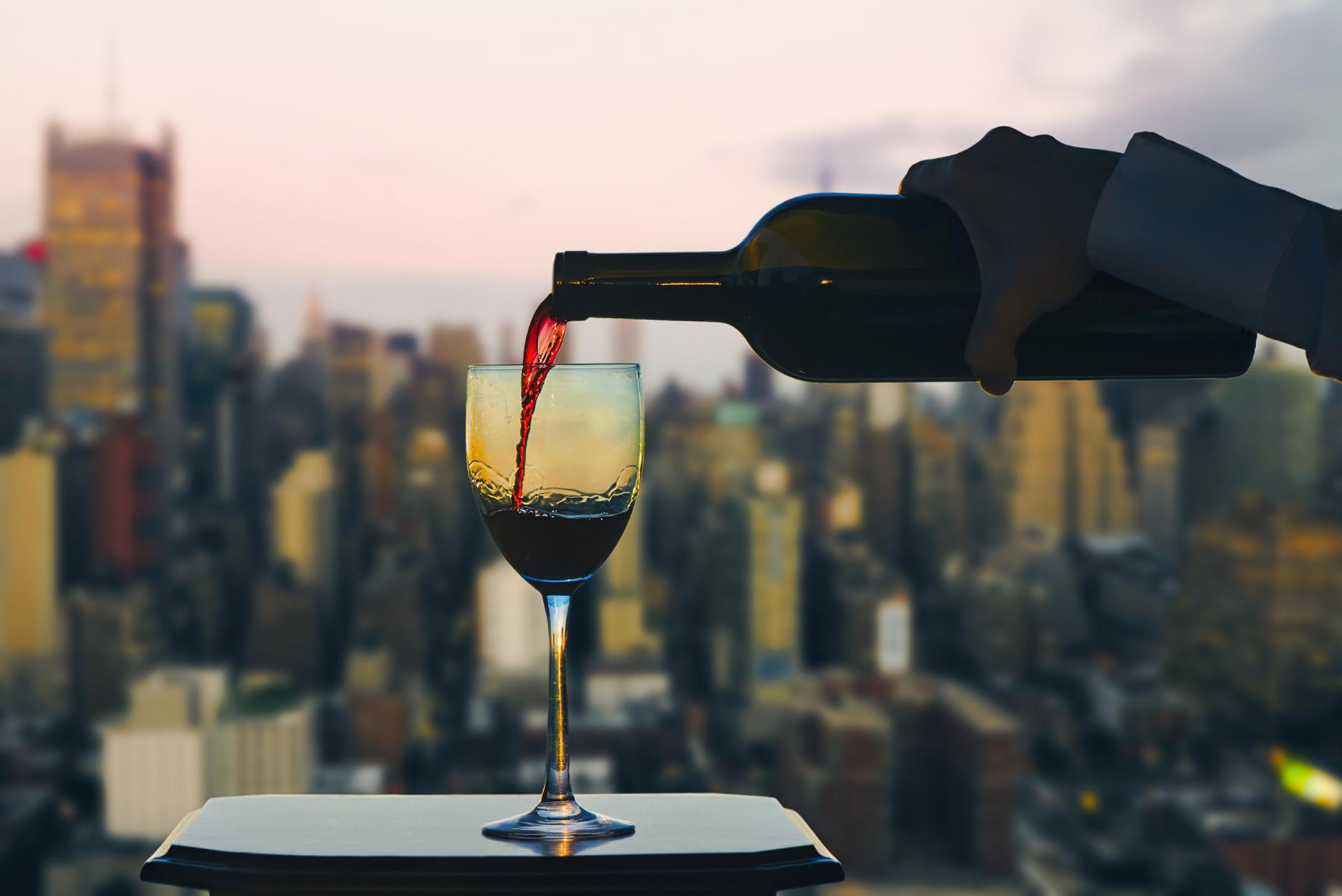 It's not difficult to get a liquor license in New York City, as it is in California. The process is relatively straightforward, and the State Liquor Authority controls the licensing.
The process of approval is mostly a matter of ensuring that you've applied for the correct license and included all necessary information. Leaving out anything can result in delays in your license.
The four types of licenses are:
On-premises licenses for bars, restaurants, clubs, distilleries, and wine wholesalers
Off-premises licenses for grocery stores, liquor stores, convenience stores, etc.
Manufacturing licenses for brewers, distilleries, meaderies and cideries
Wholesale licenses for beer wholesalers, wine wholesalers, and importers
Each category has many types of subcategories for licenses, and prices vary accordingly. You can apply for any type of NY liquor license online at the New York Business Express portal.
Types of On-premises Licenses Available for Food Businesses
Using the New York Business Express portal saves time and ensures that you're following the correct steps. Getting your licenses and documents in order is probably the worst part of starting a restaurant, but the NY Business Express utility offers the following services:
Searchable index of information about business and professional licensing
Business Wizard that shepherds you through the necessary questions to determine which licenses you need
Incentive Wizard that guides you through the various incentive and support programs available
Customized checklist that contains all the necessary licenses you might need
All licenses are based on the sale of food at all times. The types of on-premises liquor licenses include the following options:
Hotel Beer, Hotel Wine and Hotel Liquor
Restaurant Wine
Tavern Wine
On-premises License that allows restaurants to serve beer, wine, liquor and cider
Eating Place Beer License
Catering Establishment Wine and Liquor Licenses
How much does a liquor license cost in New York City?
The price varies, depending on the type of restaurant and license. You can review the prices of all the potential licenses at sla.ny.gov.
Simplifying the cost information based on averages, it costs $960 plus a $100 filing fee for a beer and cider license or a beer, wine and cider license. An on-premises liquor license costs $4,352 and a $200 filing fee. The cost for a liquor license goes up to $5,580 for restaurants that serve their own brews.
Requirements For Liquor License
The requirements for restaurant owners to qualify for a license include the following rules and regulations:
The owner may not hold any interest in a wholesale, manufacturing or importing operation.
The owner must be over the age of 21 and a U.S. citizen.
Fingerprints are required at registration.
The packet must include application, $1,000 penal bond, proof of citizenship, photos of the restaurant premises and principals, copy of the lease or mortgage, copy of filing fee receipt and a diagram of the premises.
Useful Information On Health Department Requirements
In addition to paying the fees for an NYC Health Department Permit for your restaurant, you must also comply with various food safety regulations. You must design your restaurant to meet food safety requirements, review Health Department regulations for restaurants and train a food manager in safety. You can get further information at the www1.nyc.gov website.
You can study the free Health Department online course in food safety, and the testing fee is only $24. Once the exam is passed, the tested person becomes a food manager capable of directing food and safety programs at your restaurant.
Restaurants must show proof of Workers' Comp and Disability Insurance before your health department permit can be issued. Building plans must be approved, and your food manager must pass a food safety exam.
Other Miscellaneous Permits
There are other miscellaneous permits that might be required. They include:
Signage permits
Entertainment permits
Flammable materials permits
Coin-operated machine permits
You can review these at New York Business Express to find what permits you might need immediately or what can wait until later.
Licenses Required for Food Trucks, Street Peddlers and Street Sales in New York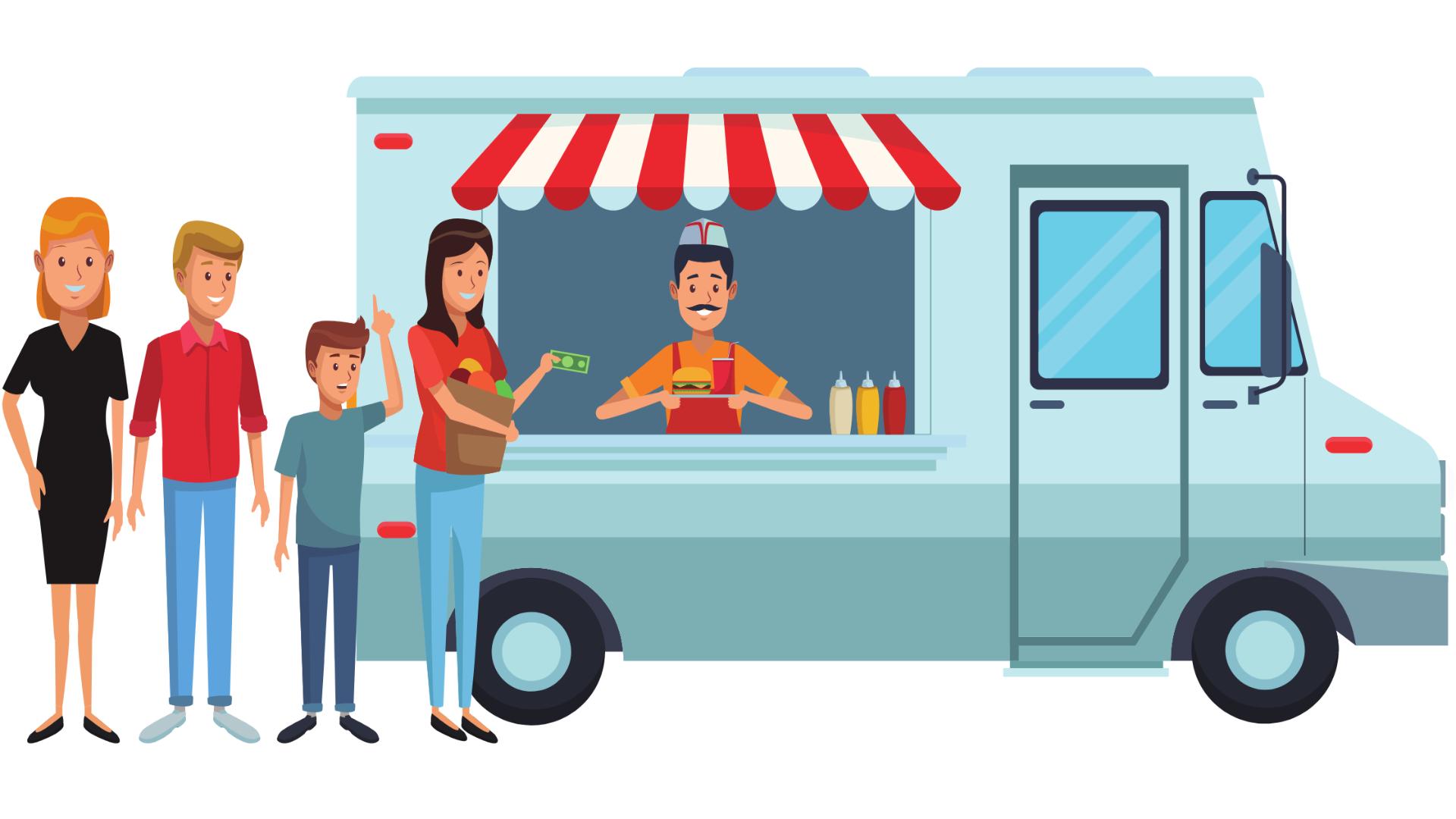 The extended waiting period for a food truck license in New York City is a definite bummer, and many opponents of the policy expect that New York will open up food truck permits as the city and region recover from the economic impact of Covid-19.
New York City has already been victimized by advances in digital technology that enabled services like Lyft and Uber to operate, which greatly devalued the traditional taxicab medallions that often cost hundreds of thousands of dollars.
Embracing technology and permitting more food trucks in the city is increasingly viewed as a positive step in the city's economic development.
How To Get Approved for a Mobile Food Vending Permit in NYC
All applicants for a Mobile Food Vending Permit must first apply for a Mobile Food Vending License. This is the step that puts you on the notorious waiting list that could take 10 years or longer to rise to the top!
When you do make it, you must get approved for a Mobile Food Vending Permit by having your food truck, or pushcart inspected.
The Process
All food truck and pushcart licenses must be applied for in-person and not online. You can apply for a seasonal or full-time permit, and you must meet these standards:
Have a commissary or commercial kitchen available for sanitizing the cart, pre-cooking certain foods and storing backup supplies.
Pass the required safety course to become a food manager.
Provide your New York State Certificate of Authority to Collect Sales Tax.
Provide a government-issued identification card.
Pass a vehicle food safety inspection.
Provide proof of your home address.
Furnish a Social Security number or other Tax Identification number.
Veterans Get Preferential Treatment
There is no licensing fee if you can provide proof of an Honorable Discharge from any U.S. Armed Service. In addition, disabled veterans get preferential treatment in the assignment of prime spots located at the entrances of major parks like Central Park in Manhattan. Full-time vendor licenses are valid for two years.
Cost of Mobile Food Vending Permit and Health Certificate
The cost of the permit is $50 for full-time and $10 for seasonal licenses. When notified that your name has risen to the top of the waiting list, you must file your application for the permit at the Department of Consumer Affairs Licensing Center and contact the NYC Department of Health to schedule your vehicle inspection.
At this time, you must also pay the $200 permit fee for a processing food unit or $75 for a non-processing food unit. Veterans are exempt from the fees.
How To Pass The Inspection Of Your NYC Food Cart
You are required to keep your food cart or truck clean and in good repair. Refrigerators must meet minimum cooling standards, usually 40 degrees Fahrenheit. Equipment must function as intended, and you must follow any Covid-19 regulations in effect.
Liquor Licenses for Food Trucks in NYC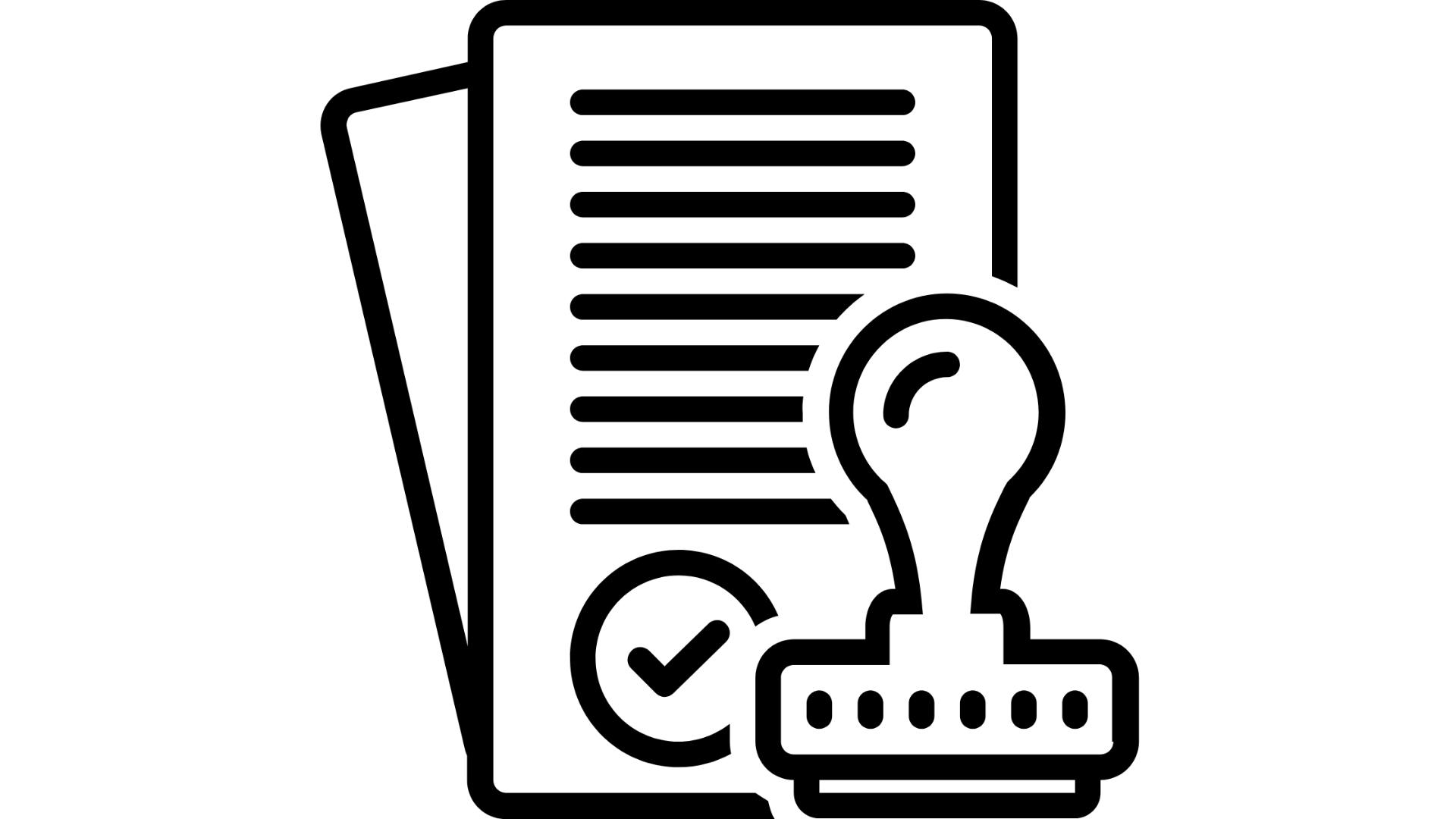 According to an article posted at dinersjournal.blogs.nytimes.com, the Pera Turkish Taco Truck was awarded the first full-time liquor license at the former Tavern on the Green location that now serves as a tourist office and gift shop.
The rules allow food trucks to serve alcohol if there are permanent seats available. There are special, one-time licenses and full-time licenses available. For example, a catering permit is a one-day license that allows a food truck to serve alcohol at a specific event for $48 per day.
Workarounds for The Extensive Waiting Period for NYC Food Truck Licenses
Although there's no clear way to operate legally without a food truck license, entrepreneurs can hedge their bets with several workarounds while waiting for their name to come up. These include the following:
Choosing a Business Partner with a Food Truck Permit: You can choose to form a legal partnership with someone who already has a permit. It's illegal to sell or rent a food truck license, although it is a common enough occurrence. Structuring a legal partnership should work, but you should consult an attorney before trying it.
Kill Time by Working in Another Area: You can get a food truck permit for other New York cities like those on Long Island, Westchester County and other areas.
Apply for a Restricted Permit: You can apply for restricted permits in certain parks and developments that feature food truck sales on private property. All traditional restrictions are removed in these cases, and you can pursue your dream as part of a private undertaking at shopping malls, parking lots, etc.
Use Catering and Restaurant Delivery to Add Extra Income Streams: While waiting for a food truck permit, you can run a delivery or catering operation from a small, inexpensive space. This workaround has the ability to mirror many of the advantages of selling food from a food truck.
What's the Total Cost for Getting Your Restaurant License in New York City?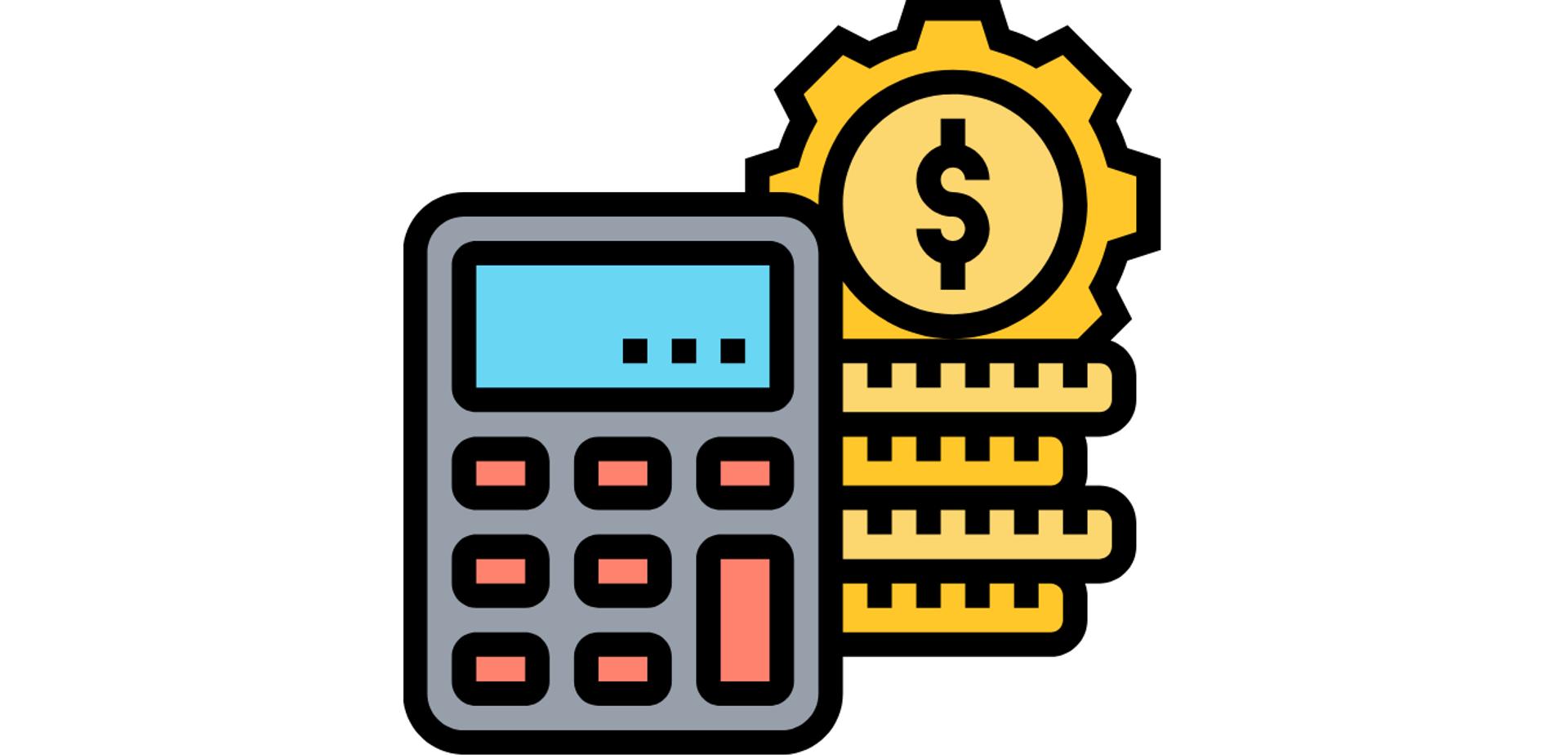 The costs of getting all the licenses you need to open an NYC restaurant can range from about $3,000 to $20,000, and that includes your business license, health permit and miscellaneous licenses. The cost might rise if you plan to serve beer, wine or liquor on-premises, but the increase is only about $1,000 to $5,000.
Most of the expense of adding a liquor license in NYC involves buying inventory, which can be quite expensive. Stocking seldom-used liqueurs and specialty liquors for certain mixed drinks can be very expensive, and New Yorkers and tourists have high expectations of enjoying the latest advanced molecular gastronomy cocktails.
What's the Total Cost for Getting Your Food Truck License in New York?
Whether you decide to wait for a New York City mobile vendor opening or pursue an immediate food truck license in some other New York State area, the ultimate cost runs about the same. You can get a food truck license for $125 or $250. Buying a liquor license on the open market, as they often do in Florida, can run many thousands of dollars, but the price is reasonable and predictable for a mobile food truck.
Bonus Tip For New Restaurateurs: Choose A Good POS System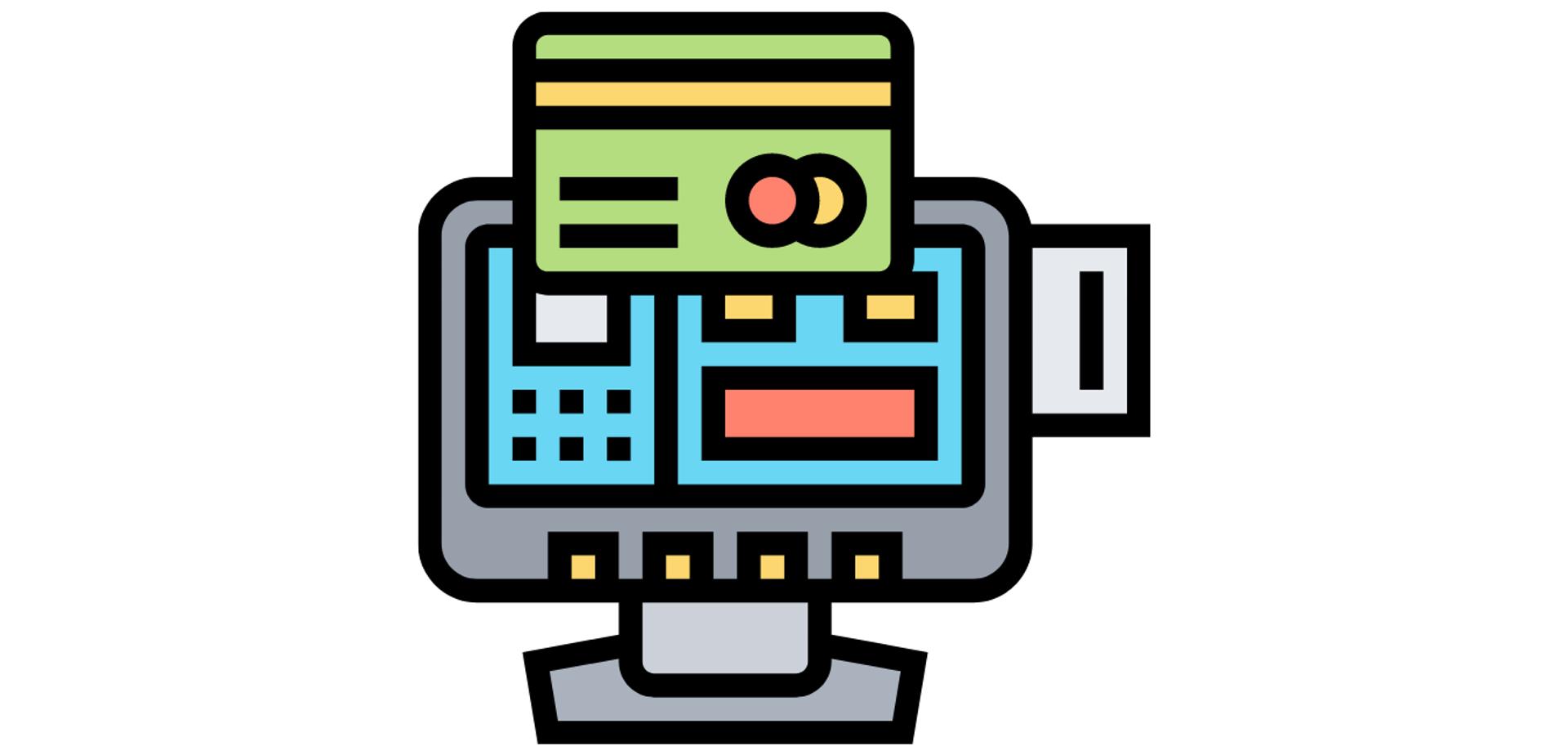 I guess you already know that POS software is crucial for a restaurant or food truck business. It makes managing your business much easier and systematic.
(If you are unfamiliar with what I am talking about, check out our article on: What is a restaurant POS system?)
The question is:
"How to choose the right POS system for your food business?"
Here are some questions that you need to ask:
Is it fast enough?
A slow system can be a huge headache during your busy hours.
Is it easy to use?
Some systems are just complicated and take time to learn.
Is it costly?
Some software products are built for huge restaurant chains and they usually have a hefty price tag. When you are new, you should try to keep your costs as low as possible.
Does it require special hardware?
There was a time when POS systems needed bulky and expensive equipment. But those days are gone. Nowadays POS systems can work perfectly on an iPad or even a smartphone!
Tip: Take a free trial of the software that you are planning to use and see if it fits your business needs. This way, you don't need to get into any unnecessary commitments.
If you haven't decided what to pick, I will recommend:
Waiterio has been in the food industry for years, so they have an idea as to what new entrepreneurs in the food industry. Their platform suffices all the criteria above; it's fast, easy, works on any device, and offer a free trial too.